How to Use Google to Boost Your Restaurant Reservations
11 min.
Aug 1, 2023 10:50:51 AM
The significance of establishing an online presence for any restaurant in this digital age cannot be overstated, and when it comes to online platforms you should definitely be on, Google is king.
In this guide, we will dive deep into the mechanisms behind Google and explain how they can be harnessed to increase the number of your restaurant reservations.
We'll explore a range of strategies, demystifying how they work in tandem to optimize your online presence and draw in potential customers.
This knowledge is powerful and capable of transforming your restaurant's reach and, consequently, boosting table bookings.
Let's begin by exploring the first key practice: optimizing your website for search engines.
Optimize Your Website for Search Engines
Search engine optimization is an indispensable tool in boosting your restaurant website's discoverability and reaching potential customers who are looking for a place to eat.
Contrary to what you might think, restaurant discovery doesn't just happen on food-specific platforms. In fact, 62% of consumers discover eateries on Google.
What's more, a significant portion cites it as their preferred platform for finding new go-to dining spots, as you can see from the data below.
Illustration: Tablein / Data: PYMNTS
If half of your potential customer base is using Google to find their next meal, it's a no-brainer that you'd want to make your restaurant easily discoverable on this platform.
One effective way to do this is by optimizing your restaurant's website for search engines.
Source: Quora
As pointed out in the Quora answer above, the benefits of this practice are numerous.
Most importantly, search engine optimization (SEO) enhances your restaurant's visibility by ranking it higher in search results.
Moreover, by targeting specific keywords, you can reach customers who are looking for precisely what you offer.
For example, if you are an Italian restaurant but don't use any keywords revolving around this fact on your website, how would potential customers looking for this kind of cuisine find you? It's common sense.
However, SEO is more than just content and keywords. Google takes note of your website's speed and usability and ranks you accordingly.
This is the technical aspect of SEO, which forms one of three essential facets of optimization to consider.
Illustration: Tablein / Data: TalkBitz
On-page SEO involves optimizing individual pages on your site for better visibility and a higher rank in search engine results.
On the other hand, off-page SEO refers to all activities you do outside of your website to raise your site's rank with search engines.
These include building quality backlinks, maintaining a solid social media presence, and managing online reviews—a topic we will delve deeper into in another section of this article.
By combining all these elements of SEO, you enhance your online visibility and position yourself directly in front of potential customers who are actively looking for what you have to offer.
Ultimately, this process will help increase the number of diners walking through your restaurant doors.
Perfect Your Google Business Profile
Now, let's turn to the ways you can use one of Google's very own services to boost reservations.
Many restaurateurs don't know that a significant number of customers commonly discover valuable information about a restaurant through the information present in their Google Business profile.
So, if you don't currently have a profile set up, now's the time to get on board.
Google really wants you to use this option, so they've scattered links for setting up a Google profile throughout their services. For instance, take a look at the image below.
Source: Google Maps
Open up Maps, pop open the menu, and voila, there's an "Add your business" button just waiting for you.
It's like Google is practically inviting you to set up your business profile and join the many restaurants already listed on their platform.
Once you click the button, you'll encounter a screen like the one shown below. It's here where the magic happens and where you set up and perfect your account to attract those hungry customers.
Source: Google Business
While you'll need to include the basics like your business name and category, you should also consider adding some essential details such as the following:
Location
Operating hours
Website
Phone number
Other contact details
By accurately providing these details, they will be instantly visible to everyone who stumbles upon your restaurant on Google, whether they're using Google Maps or Google Search.
But why stop there? If you're aiming for perfection, look at the well-organized profile of Dark Horse Mumbles for inspiration. You don't even have to look at the image we provided below—just Google them!
Source: Google
Dark Horse Mumbles' Google listing is complete and comprehensive. It's got every detail a customer might need.
This includes the essentials like their address and phone number, directions, operating hours, and website link.
What is more, they've also added attractive pictures of their ambiance, made sure those glowing reviews are highlighted, answered some commonly asked questions, and ensured they have their online ordering link readily available.
Essentially, they made their Google profile a stage where they showcase their offerings and try to entice customers to walk into their restaurant.
And you'd do well to follow their example and create a profile with as much attention to detail as possible.
Add Your Reservation Link to Your Profile
Incorporating all the necessary details in your Google Business profile is crucial, but there's one thing you shouldn't miss—your reservation link.
While setting up your Google profile is a great first step, you need to capitalize on it to enhance your reach and boost your reservations.
If you look closely at the Dark Horse Mumbles profile, which we discussed in the previous section, you'll notice that one important detail we didn't talk about is their booking options.
Source: Google
Notice the "Find a table" link available on Google Maps in the image above?
When someone stumbles upon Dark Horse Mumbles, either while exploring local food options on Maps or Google search, they will be instantly greeted with the reservation link provided by Tablein, our restaurant reservation system.
Tablein is a user-friendly reservation system with powerful integration capabilities.
It seamlessly integrates with your Google profile, making the process of online booking incredibly easy for both you and your guests.
Source: Tablein
The image above illustrates how simple it is to link your unique Tablein booking widget. You just have to place the link in the "Reservations URL" rubric within the info section in your Google Business profile.
And, in the same quick and easy way you add Tablein to your Google profile, the booking process becomes equally effortless for your guests.
Source: Tablein
In the image above, you can see how neat and intuitive our booking interface is.
Your guests can make a reservation in a few easy steps, all the while clearly viewing your restaurant's booking policy on the widget screen itself.
Tablein's Google integration can be a game changer for your reservation rates.
It opens up many opportunities for guests to book a table directly from any point on Google where they find your restaurant.
This ease and accessibility can significantly improve the likelihood of a potential guest deciding to reserve a table.
Overall, you should ensure you're making the most of your Google profile by incorporating a streamlined reservation system. It's a simple addition that can have a profound impact on your reservation rates.
Create Posts Within Your Google Business Profile
Now that your Google Business Profile is set up, let's dive into another feature that can help boost your reservations—posts.
At the intersection of social media marketing and SEO, Google posts provide a dynamic way to engage with potential customers, offering timely updates, attractive offers, and mouth-watering dish photos directly in the search results.
These posts further enhance your Google listing and provide another opportunity to encourage customers to make reservations.
Source: Google
The image above shows what Google itself thinks are the benefits of these posts.
They say posts offer a more direct communication channel and can help disseminate time-sensitive information about your restaurant, like, for example, a sudden change in working hours or news about a limited-time offer.
If you delve deeper and explore this feature, you'll find that Google offers three post types which are shown in the image below.
Illustration: Tablein / Data: Google
Each of these types has unique advantages.
An Offer post, for instance, can be an excellent tool to entice new customers with appealing discounts or promotions.
On the other hand, Update and Event posts can provide useful information, such as changes in your restaurant's menu, or even announce special events like wine tastings or live music nights.
A noteworthy point is that these posts can also facilitate more reservations. Now, if you're wondering how, we've got Tablein to our rescue again.
Source: Tablein
As you might have guessed, it's as simple as pasting your Tablein widget link onto your Google post, thereby creating a post with an active booking button.
To see this feature of our reservation system shown in action, look at the following screenshot.
Source: Google
As you can see, the Romanian restaurant Casa Bunicii effectively used posts with mouth-watering food images to pique the interest of potential customers, and facilitated reservations using their Tablein booking link.
Google posts offer more than meets the eye.
They're a way to engage with your customers, give them a sneak peek into your restaurant's ambiance, lure them in with special deals, and, most importantly, ease their booking process.
So, start posting and seize the opportunity to gather more reservations.
Manage Your Restaurant's Google Reviews
So, we've built an excellent Google profile, enabled direct reservations, and created engaging posts.
The final piece of the puzzle to boost your restaurant reservations lies in managing your Google reviews effectively.
Google reviews may seem like a small part of your online presence, but they're a huge factor in your restaurant's success.
Think about how you choose where to eat—chances are, you look at a restaurant's reviews first.
And it turns out you're not alone.
Source: Reddit
When a Reddit post asked whether Google reviews were important for restaurants in Portland, one user pointed out that even the Redditor who asked the question admitted to rarely frequenting places with less than a 4.5-star rating on Google.
Now, this situation is not limited to Portland. In fact, a staggering 92% of users say they will only visit a business with at least a four-star rating or higher.
And the more negative the reviews get, the worse it becomes.
Illustration: Tablein / Data: Podium
Take a look at the data above. If your rating falls to two stars, or worse, one star, your potential customers will likely turn their backs on you, and your reservations will drop drastically.
With this information in mind, how can you manage your Google reviews effectively to boost your restaurant's reservations? We've highlighted three essential practices you should absolutely start doing.
Source: Tablein
Firstly, ask your patrons to leave reviews and other types of feedback. The credibility of your restaurant doesn't only depend on high ratings but also on the number of ratings you have.
After all, a handful of five-star reviews may seem suspicious to some who suspect businesses that are artificially inflating their ratings.
Secondly, make it a point to respond to every review, particularly the negative ones.
Source: Notch
As you can see in the example above, always be polite, clarify the situation, and offer to resolve the issue.
Your reviews are not just for show, as they provide valuable insights into your restaurant's operations and areas for improvement.
Lastly, track your reviews. A sudden drop in positive reviews is a cause for concern, and you should investigate the reasons.
On the other hand, a positive trend means you're doing things right, and you should appreciate and acknowledge the positive reviews.
Doing these practices effectively will not only help maintain a healthy online reputation but also ensure a steady flow of reservations to your restaurant.
Conclusion
Throughout this article, we've explored the best practices you should utilize to boost your reservations through Google's services.
We've covered everything from the intricate art of SEO optimization and the effective use and management of a Google Business profile to the importance of properly handling Google reviews.
Each of these practices serves as a building block in enhancing your online visibility, and incorporating them into your day-to-day operations can greatly boost your restaurant reservations.
Remember, the digital world is a rich marketplace, and Google is your best partner. So, take these insights, put them into action, and watch your tables fill up.
Top 7 Features a Restaurant Reservation Software Needs to Have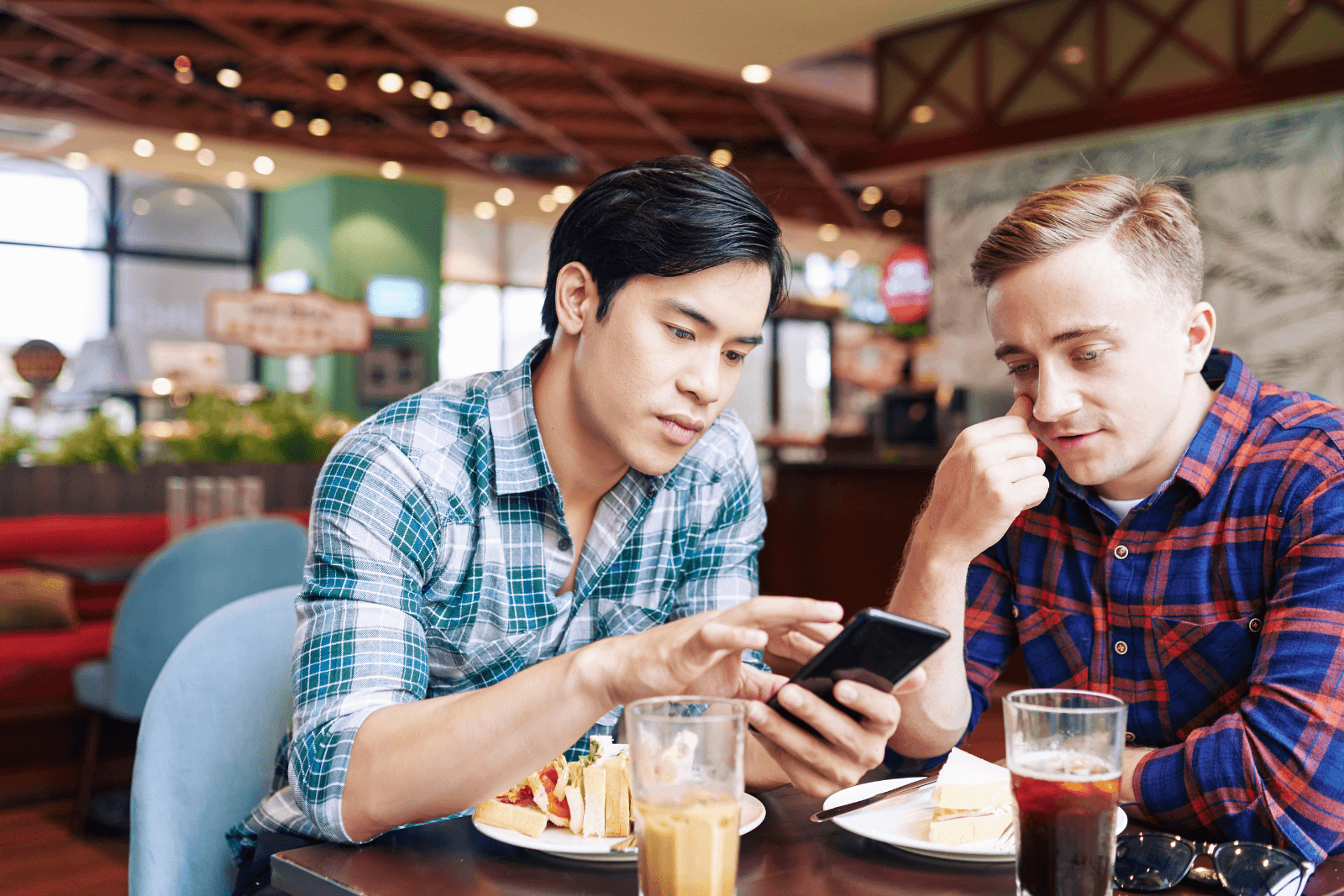 Top 7 Features a Restaurant Reservation Software Needs to Have
Apr 27, 2023 4:59:28 PM
11 min.
6 Reasons to Take Reservations at Your Restaurant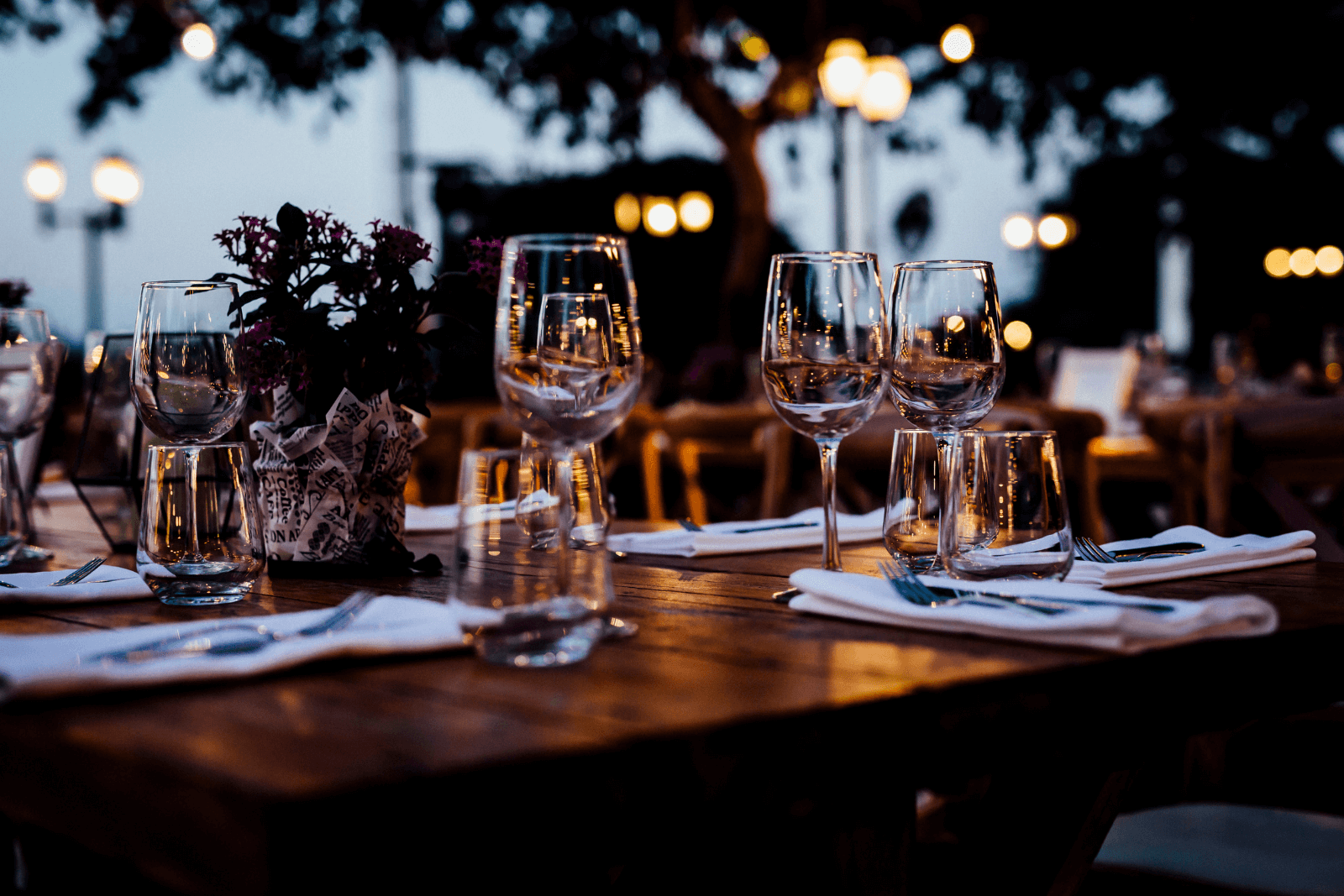 6 Reasons to Take Reservations at Your Restaurant
May 19, 2023 2:42:56 PM
9 min.
6 Benefits of Using Restaurant Reservation Software for Table Bookings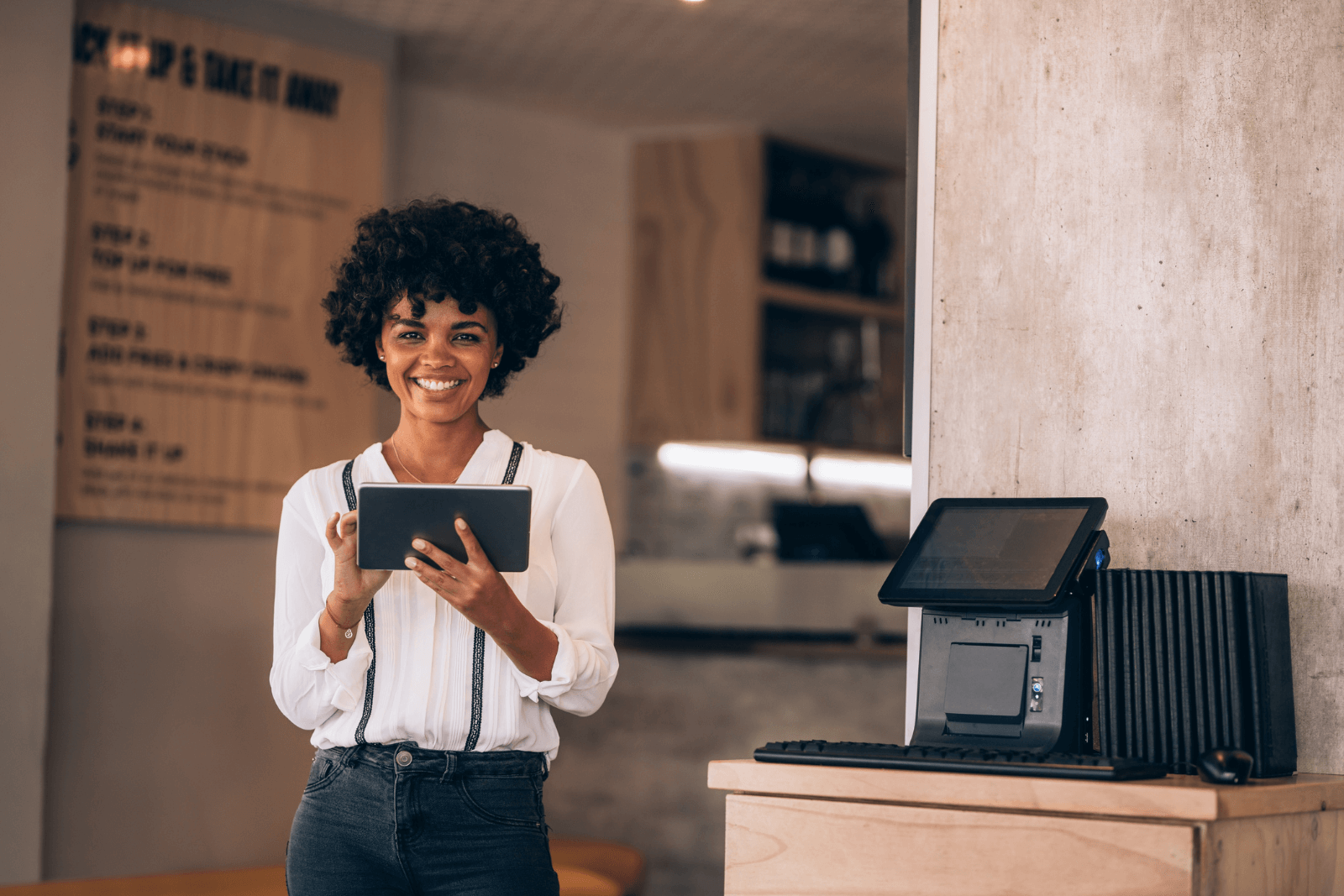 6 Benefits of Using Restaurant Reservation Software for Table Bookings
May 19, 2023 4:58:25 PM
11 min.