Setting up ways to take reservations at your restaurant can be a challenge, especially when you're aware of how much hinges on it.
If you opt for the wrong one, or make the one you've chosen too complex to use, you can inadvertently make your eatery less discoverable, or test the patience of potential guests with an unnecessarily convoluted reservation process.
This article serves as a helpful guide to alleviate these issues, exploring some of the key reservation channels.
Each of them comes with its unique set of advantages and disadvantages, which we will unpack in detail. So, fasten your seatbelt and get ready for an enlightening journey.
Our first stop? Your restaurant's digital billboard—its website!
Your Restaurant's Website
The first reservation channel on this list, your restaurant's website, is the digital front door to your dining experience. As such, it is the logical choice for taking reservations.
One of the significant advantages of using your website as a reservation channel is the degree of customization you can implement.
Your website is a reflection of your restaurant's personality and can be designed to match your aesthetic, mission, and the overall vibe of your eatery.
Just check out what other restaurants have done with their website design here.
For example, consider the stylish and unique look of the British Chinese food restaurant WowYauChow.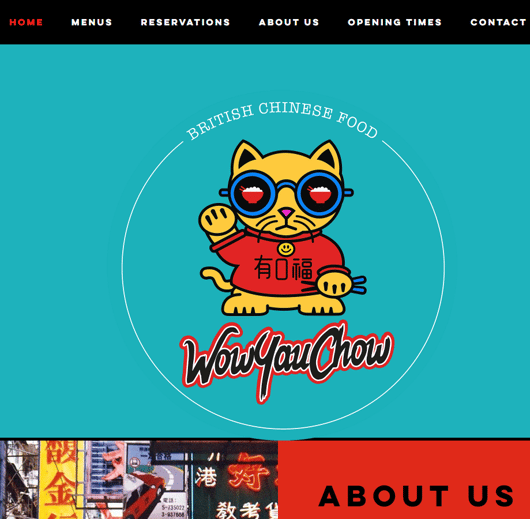 Source: WowYauChow
Their website, reflecting the experience of cultural fusion they strive to provide, immediately intrigues visitors and nudges them towards making a reservation.
And when they do, they can find the reservation options within the website, where they can directly book a table.
Websites usually have dedicated reservation pages, which can be as simple or detailed as you make them.
Look at Kirkstall Bridge Inn's reservation page in the screenshot below.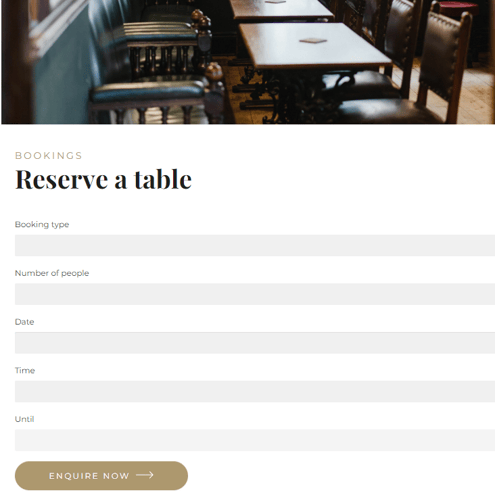 Source: Kirkstall Bridge Inn
This custom reservation page is simple yet effective, with a form designed to be user-friendly while still obtaining all the necessary information.
Websites will usually have simple reservation forms like this, as creating a more complex website with a detailed reservation page can require a lot of effort.
How much effort, you ask?
Well, look at the seven steps of creating and fully optimizing a website for taking reservations in the next graphic.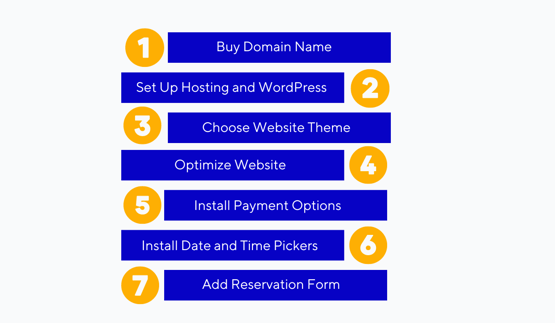 Illustration: Tablein / Data: Inputwp
One disadvantage of using a website as a reservation channel is the technical know-how these steps require.
Setting up hosting, working with WordPress, optimizing the website for SEO, and adding various reservation features can seem daunting.
Although the costs of setting up the website are relatively low, you might need to bring in a tech-savvy web developer if you're uncomfortable handling these technical aspects yourself, which could add to your expenses.
But if it all goes well, you can end up with a great reservation page like the one we show below.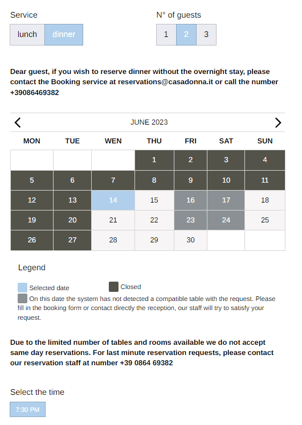 Source: Niko Romito
To sum up, the customization options of a website are clearly a great advantage, and you can create a modern and detailed reservation page like Reale has done.
But these detailed and appealing reservation pages can require a fair amount of technical knowledge.
Nevertheless, leveraging your website for reservations offers a straightforward line of communication with your customers and can be customized according to your wishes, although it may require a bit of technical know-how.
Online Reservation Systems
While a website can be a great reservation channel on its own, utilizing online reservation systems can optimize the reservation process more effortlessly.
Remember WowYauChow's website we showed you earlier?
Well, when you click on their Reservations tab, you get presented with the following two options, which allow you to reserve a table at their Swinton or Altrincham establishments, respectively.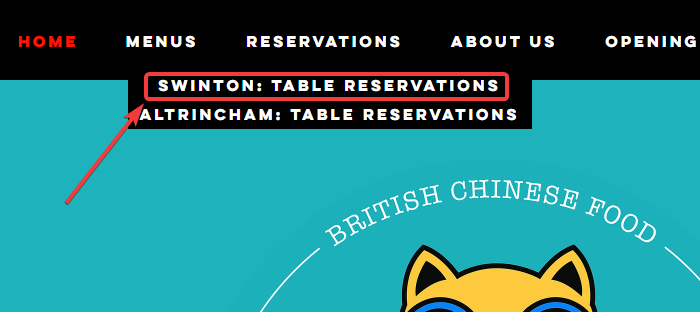 Source: WowYauChow
Instead of creating their own reservation page by designing the page themselves or hiring a web developer to do this task for them, the team at WowYauChow chose to use an online reservation system as their reservation platform.
In our current example, clicking on either of the table reservation links above will take you to the following screen.
Source: Tablein
This is the reservation screen of our very own online restaurant reservation system, Tablein.
Guests presented with this screen can make a booking with just a few clicks, as our system was designed with ease of use as the primary focus.
However, the intuitive nature of Tablein isn't just for guests, as it also enables owners to achieve their goals in the most straightforward manner.
For instance, maybe you need to deal with no-shows who eat up your profits every night as they do to many other eateries out there.
In this case, you can use our tool to take reservation deposits.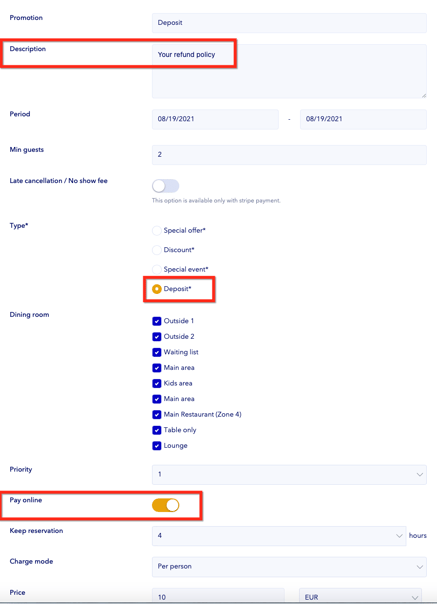 Source: Tablein
One disadvantage of using a restaurant reservation system is that you cannot change the overall look and functionality of the tool and its features.
To mitigate this drawback, at Tablein, we've done our best to create a tool with as many customization options as possible throughout our features.
For example, you can do so while setting up the deposit policy, customizing each detail of the policy, like changing the minimum party size to trigger the deposit option, the deposit price, and much more.
Another quite customizable option offered by Tablein is our automatic email notifications feature.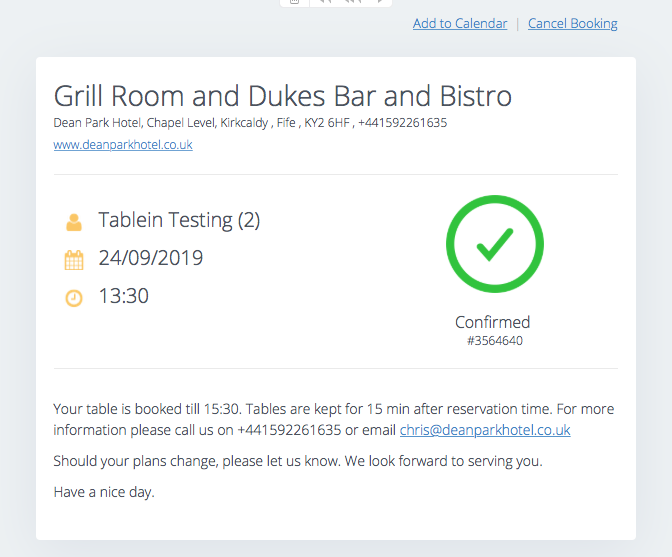 Source: Tablein
This is a vital feature for reminding guests about their reservations, taking their feedback, and marketing your establishment, as each of the different emails can be edited.
You can change its contents and add various outside links.
Besides the confirmation email shown above, Tablein offers you an option to send other types of emails, like the following:
Reminders
Feedback emails
Cancellation emails
Prepayment emails
Pending emails
Approval emails
Overall, utilizing online reservation systems can significantly streamline your operations by exploiting various powerful features and making the reservation process quick and easy for you, your employees, and, most importantly, your guests.
Discovery Platforms
Finally, let's consider using discovery platforms—the modern-day equivalents of word-of-mouth marketing, which can shape dining decisions with a single click.
Combining a stylish website with a reservation widget is an excellent practice, but one reason you can lose reservations is the heavy reliance on just this one channel.
As written in our article on the topic, leveraging other platforms like social media and search engines is key for boosting bookings.
Consider the following three statistics concerning social media as a discovery platform.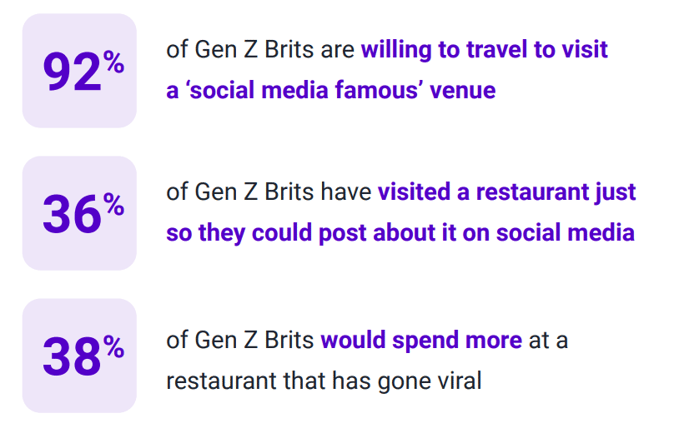 Source: SevenRooms
These statistics reflect the large role of social media in today's dining decisions, particularly among younger generations.
A restaurant that manages to create buzz on these platforms can attract customers who not only want to dine there but might also spend more to flaunt their visit online.
While using social media effectively in the hopes of gaining popularity is the topic of another of our articles, you can see how using these platforms as a reservation channel is vital for your business.
However, these platforms come with one disadvantage. They don't have in-built options for taking reservations. Imagine a guest discovering your restaurant on Instagram, getting excited about dining with you, but finding no way to book a table.
This inconvenience might discourage them from pursuing the reservation further.
Fortunately, there is a solution to this problem—integrating reservation tools like Tablein with your social media sites and search engines like Google.
Consider the screenshot below.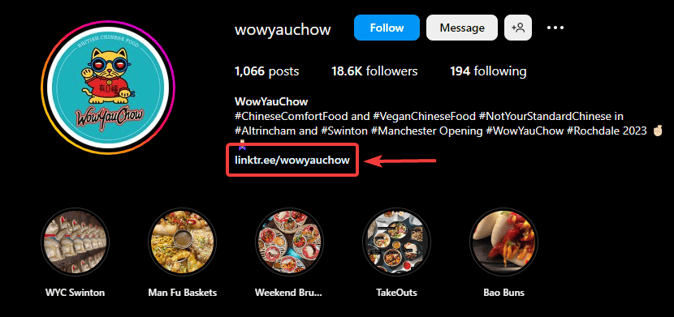 Source: Instagram
As you can see, the restaurant WowYauChow has added their Tablein reservation link in their Instagram bio by placing it in a Linktree link where you can see other helpful links that take you to their website, their delivery options, and their menu.
Clicking on their Linktree link will lead you to the following page shown below.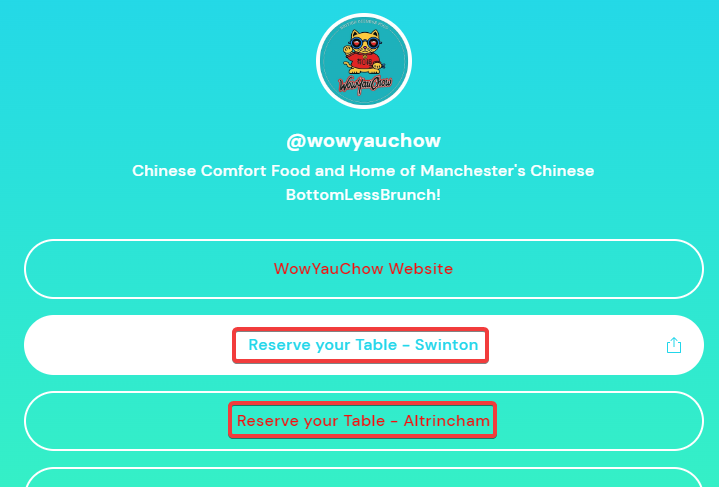 Source: Linktree
Through this practice, this establishment successfully leverages its Instagram efforts to gain more reservations, driving some of its 18.6 thousand followers to book a table at their restaurant.
The integration options don't stop at Instagram, as the same widget can be added to other social media platforms, like Facebook or, as illustrated in the next screenshot, Google.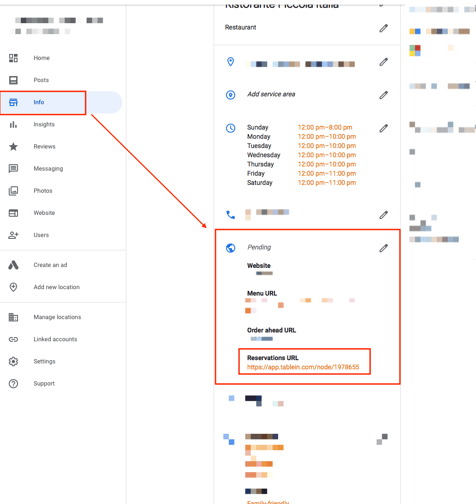 Source: Tablein
As you can see from the above image, the Tablein widget link can be added to the info section of your Google Business profile.
This information will then appear in places like Google search results or Google Maps, which almost all consumers use to find local businesses like restaurants.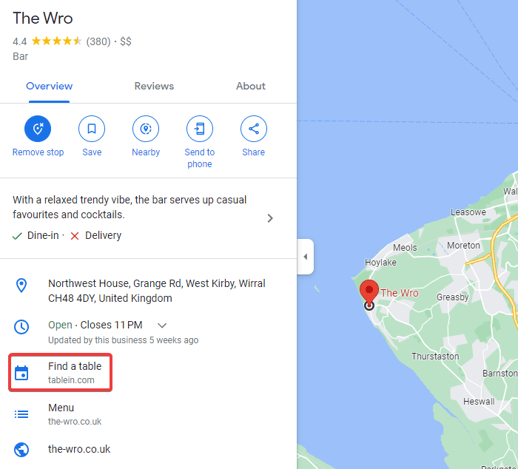 Source: Google
The Wro Bar and Loft smartly leveraged this fact and added their Tablein link in their Google Maps info section. Now, anyone who stumbles upon them while browsing Maps can quickly book a table.
By making the most of discovery platforms such as social media channels and search engines, your restaurant can reach a wider audience and drive more reservations.
Conclusion
We've explored a variety of reservation channels in this article, from your restaurant's website to online reservation systems and discovery platforms.
Hopefully, you've gleaned some insights into their respective advantages and disadvantages.
Armed with this knowledge, you can choose which single channel or mix of reservation channels to use to fully optimize your restaurant's bookings and customer experience.
Remember, the key is finding what works best for your unique establishment. After all, reservation channels are just tools, and how you use them is the thing that really counts.
Best Practices for Creating a Seamless Restaurant Reservation Experience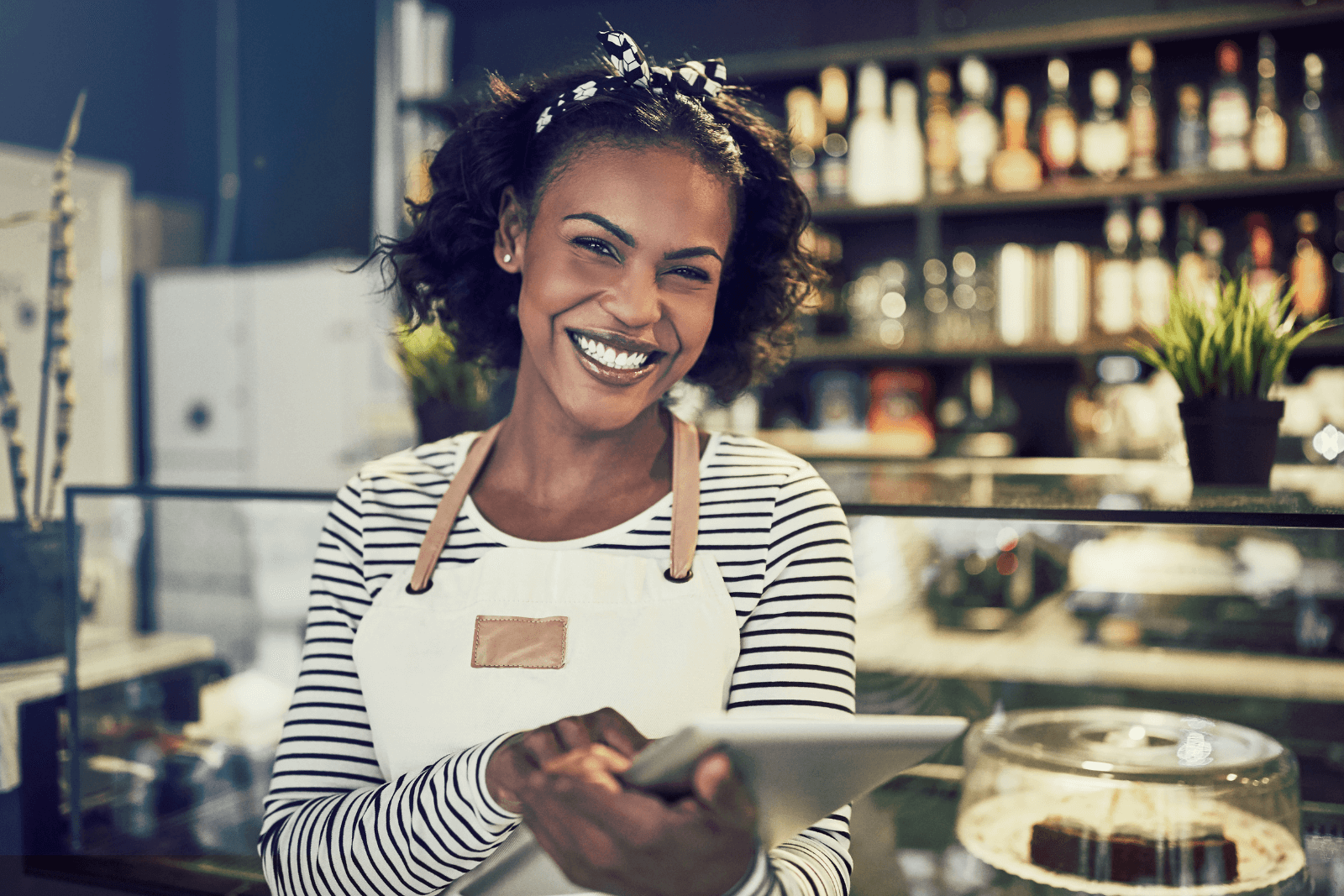 Best Practices for Creating a Seamless Restaurant Reservation Experience
Jun 27, 2023 12:28:51 PM
11 min.
How Does an Online Restaurant Booking System Work?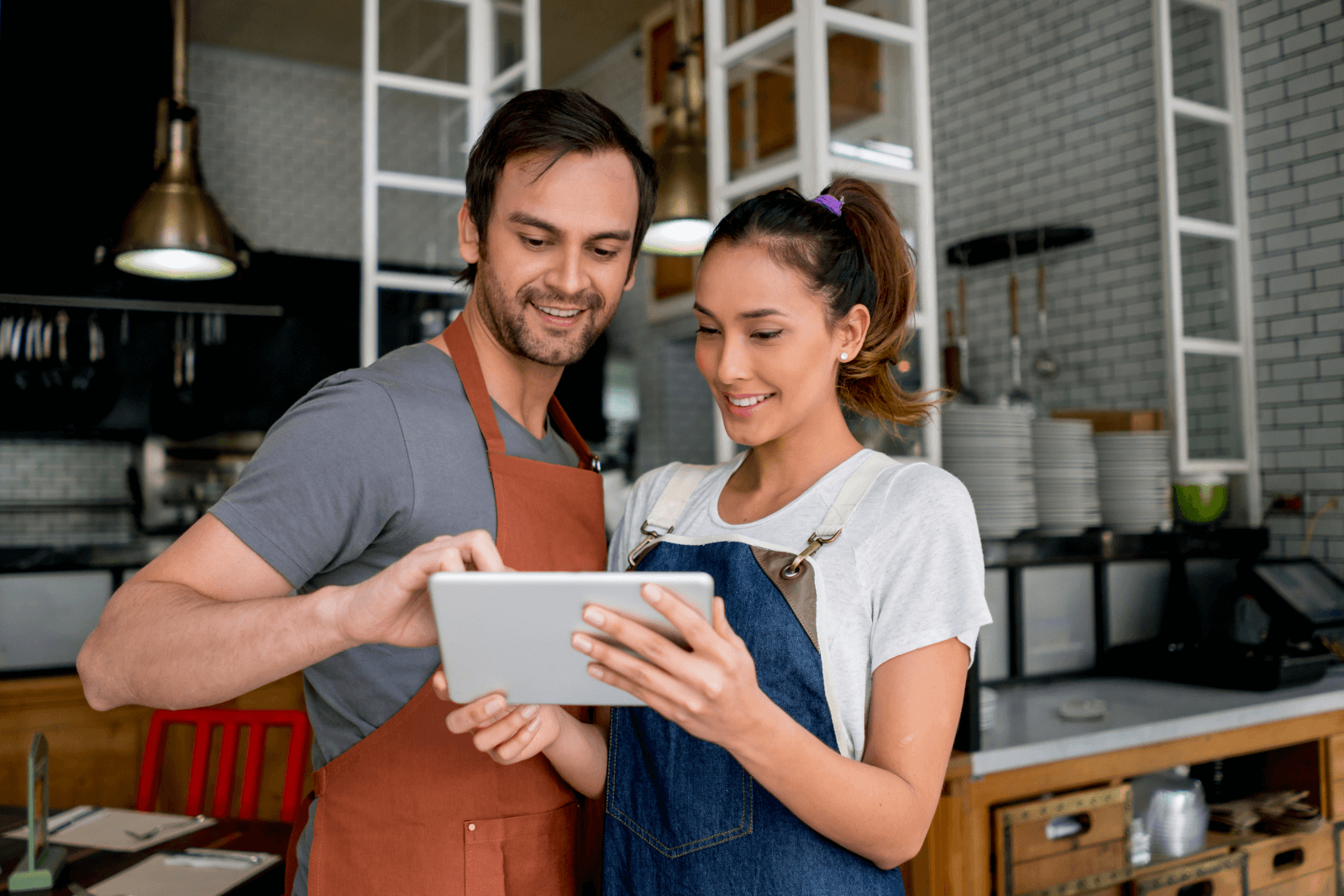 How Does an Online Restaurant Booking System Work?
May 25, 2023 12:03:01 PM
11 min.
The Ultimate Guide to Restaurant Booking Systems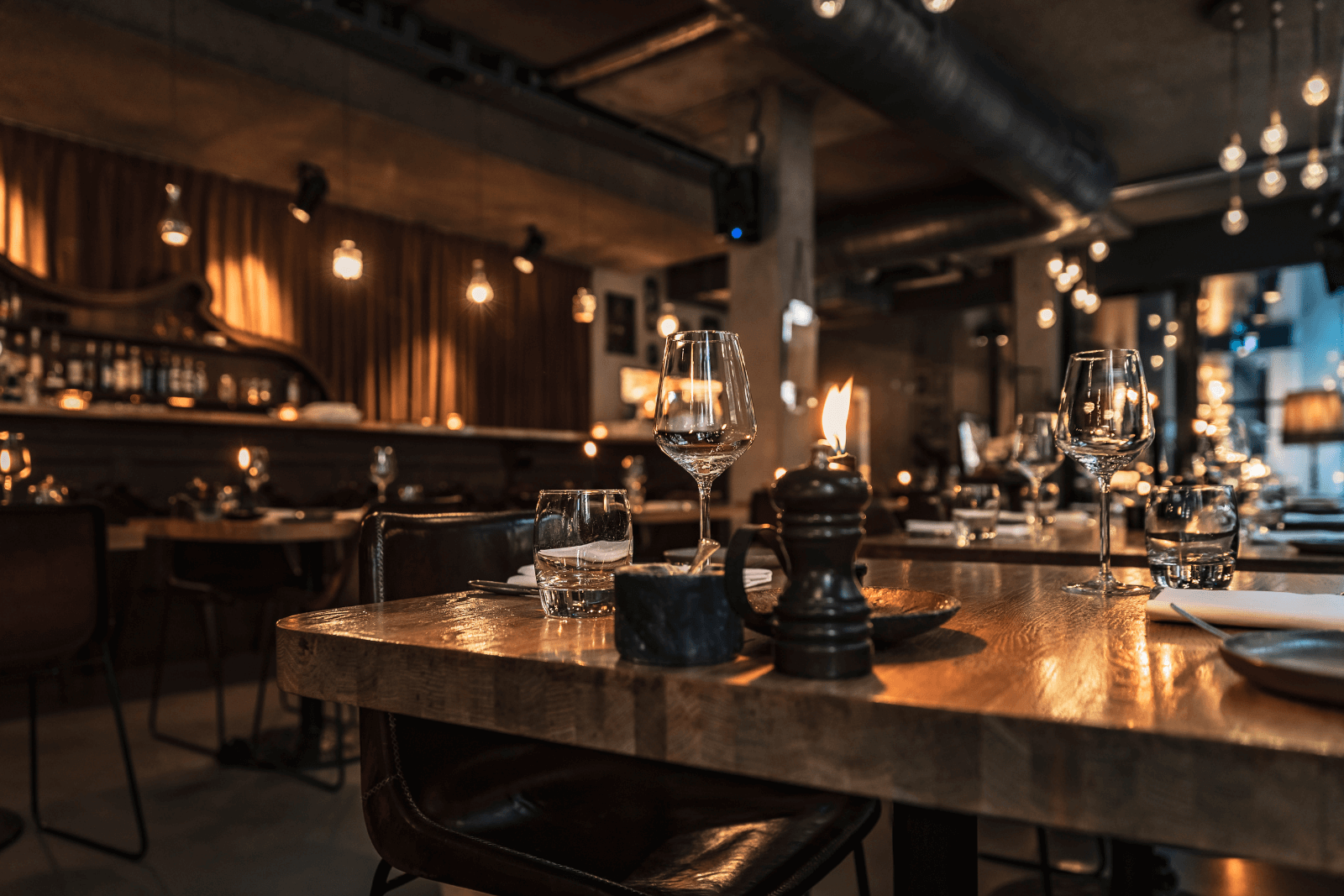 The Ultimate Guide to Restaurant Booking Systems
May 29, 2023 4:48:43 PM
11 min.