Best Practices for Creating a Seamless Restaurant Reservation Experience
11 min.
Jun 27, 2023 12:28:51 PM
Your restaurant's reservation process is the first taste your customers have of your services, so making sure it's a flawless experience is absolutely essential in setting the right tone.
If this process is filled with inefficiencies or complexities, you might find dissatisfied guests who scuttle off to your competitors, resulting in lost revenue and a tarnished reputation.
This article aims to be your guide to circumventing such issues by outlining best practices for creating an effortless reservation experience.
We will delve into various strategies, from displaying booking policies effectively to optimizing your reservation and communication channels.
Our goal is to help your restaurant leave a lasting positive impression on diners even before they step through your doors.
Ready to kick things off? Let's start by making sure your booking policy is impossible to miss!
Prominently Displaying Your Booking Policy
Your booking policy should be the first thing guests see before they decide to make a reservation.
Understanding why prominently displaying your policy is an essential practice is simple—a clear booking policy sets the right expectations for guests and can save both the guest and the restaurant from misunderstandings and frustrations.
When it comes to reservations, you need to inform the guests about everything.
Knowing the nitty-gritty details, such as reservation timings, party sizes, deposits, and cancellation policies, helps them make well-informed decisions and plan their visit accordingly.
Source: Restaurant Johannes
Take a peek at Restaurant Johannes' booking policy above. It's brief, but it gets the job done.
It clearly mentions all necessary details, like the days the restaurant is open for dinner bookings, and provides information regarding different party sizes and the need for reservation deposits.
This policy is placed on a visible section of their website for everyone to see.
However, sometimes it's worthwhile to go the extra mile and be thorough with your policy. Let's look at a restaurant called Wagtail, for instance.
Source: Wagtail
Their booking policy link takes you to an elaborate text that details not just the general booking policy but also specifics about special events and cancellations.
This level of detail, particularly in cancellation policies, can be a game-changer.
It informs guests about how long a booked table is held for, what fees may be incurred, and how to avoid them, which can be instrumental in minimizing no-shows, as discussed in our article on the topic.
Now, to further stress the importance of your policy, you may want to include it on your reservation software's main screen, as shown in the following screenshot.
Source: Tablein
Why is this so critical? Because this is the first screen in the reservation process your guests will interact with.
It's here that you can ensure they have all the info at their fingertips before they proceed, setting a positive tone from the start and allowing for a flawless reservation experience.
Overall, clearly laying out your booking policy is the first step in ensuring customers have a pleasant experience while booking a table at your establishment.
Providing an Easy-To-Use Booking Interface
In the previous section, we mentioned restaurant reservation software, so here we will elaborate on the importance of using one with an intuitive and efficient booking interface.
It's crucial to recognize that using a tool with an easy-to-use booking interface isn't just nice to have but is an essential component in creating a seamless reservation experience.
Why, you ask?
Well, people have limited patience these days. If making a reservation feels like solving a complex puzzle, guests might just give up and look elsewhere. It's that simple.
Let's illustrate the power of software with a simple booking interface with our very own restaurant reservation system, Tablein.
Source: Tablein
What you see above is Tablein's booking widget. Clean, neat, and made with simplicity in mind.
Guests can make a reservation in just a few steps: pick the party size, date, and time, and enter their contact details. It's quick and easy and available in 28 different languages.
But behind this simple booking interface, there's a powerful set of customizable features you can tweak according to your needs.
Say you wish to give guests more control over their reservations by letting them choose their preferred dining area.
Source: Tablein
By following just a few steps shown in the screenshot above, you can enable your guests to choose one of your dining areas for a reservation from within the widget.
Or, consider the next image.
Source: Tablein
Hosting a special kids' night? Tablein has got you covered. Modify the widget to ask guests to specify the number of adults and kids in the party.
This feature not only provides guests with a more tailored experience but also helps you in planning and managing your resources more efficiently.
Picking a tool that is straightforward and easy to use for guests while also being feature-rich and customizable according to your business preferences is one best practice that we cannot stress enough.
It creates a satisfying booking experience for your guests that you can still control with all the tool's settings.
By using Tablein, you ensure that the reservation process is not just another mundane task but an enjoyable beginning to a fantastic dining experience.
Enabling Reservations Through Social Media
Okay, so you've got a clear booking policy and an easy-to-use widget.
Now it's time to expand your reach and give guests the convenience of booking a table through social media.
Why is enabling these kinds of reservations so important?
Social media platforms have become the modern-day marketplace.
They're where people hang out, connect, and discover new things, including businesses such as restaurants.
Don't just take our word for it. Take a look at the following statistic.
Illustration: Tablein / Data: Zippia
Almost all guests will research your restaurant before deciding to visit. And guess what they're likely to stumble upon first? That's right—your social media profiles.
Now, assuming you've optimized your social media game to boost reservations, you will have pages filled with tantalizing food photos, enticing offers, and engaging posts.
All of these things can make potential guests eager to make a reservation right then and there.
And, instead of guests having to search for your website or phone number to make reservations, you should let them secure a table immediately.
Let's illustrate this with an example, taking a leaf out of WowYauChow's book.
Source: WowYauChow on Instagram
As seen above, this restaurant has a great Instagram page which has gotten them almost 19 thousand followers.
And what do these followers do when they decide to book a table?
They click on the cleverly integrated booking widget in the Linktree in the restaurant's Instagram bio.
Source: WowYauChow Linktree
Clicking on that Linktree link takes you to the page shown above that, among other things, has the booking links for WowYauChow's Swimnton and Altrincham locations.
What's more, they've also added this link to most of their Facebook posts.
Source: WowYauChow on Facebook
Meaning that anyone who gets one of their great offers on their Feed will be able to effortlessly book a table by just following the link to their integrated booking widget.
Finally, they've even modified their Facebook button to allow for taking reservations.
Source: WowYauChow on Facebook
With your booking system firing on all cylinders across Instagram, Facebook, and other social media platforms like Google My Business, you can rest assured that you're prepared to take bookings from each of these channels.
In a nutshell, bridging the gap between social media discovery and restaurant reservation is a game-changer for your business that can open up a whole new world of revenue opportunities.
Setting up Reservation Confirmation Emails
The restaurant reservation experience doesn't end when guests finalize their reservations in the booking system.
Instead, it's an ongoing process that ends when the guest is seated at your table.
One way you can optimize this process is to send reservation confirmation emails.
Reservation confirmation emails are essential messages that provide customers with valuable reservation details.
Without them, there's a lack of clarity in the booking process, leading to confusion, forgotten reservations, and, ultimately, more no-shows.
The emails are not only an assurance for the guests that their booking was successful but serve as a reminder of key booking information.
When a customer makes a reservation, it's essential for them to have a point of reference that they can easily access, and these emails act as this reference.
Let's illustrate their importance with an example.
Source: Tablein
When you book a table at WowYauChow, you are greeted with the screen above—a short confirmation along with a heads-up that an email has been dispatched to your inbox, with a gentle nudge to check the spam folder too.
And once guests check their email, they are met with a neatly crafted message, like the one shown below.
Source: Tablein
The subject line, "Booking Confirmation," is short and sweet. When guests see this email, they expect it to contain all the essential details of their reservation.
When crafting your reservation confirmation emails, there are a couple of best practices you should follow here as well.
Remember to accurately include all relevant information about the reservation, your contact details, and any other notes, such as your cancellation policy.
WowYauChow successfully crafted their email, which you can see in the screenshot below.
Source: Tablein
Upon opening the email, guests are presented with everything they need to know but aren't bombarded with tons of detailed information. That's the job of the booking policy.
The most crucial information is prominently displayed in bold and enlarged text, along with useful icons that make the text easier to follow.
We urge you to follow this example and craft your emails in a similar fashion, so they can effectively serve their purpose.
Knowing their booking is locked in and having details at their fingertips, guests can now seamlessly plan their upcoming evening at your restaurant.
Giving Customers Timely Support if Needed
Finally, let's talk about quality and timely customer support and its importance throughout the reservation process.
Customers are the lifeblood of your restaurant, and offering stellar support throughout the reservation process is non-negotiable.
Good customer support demonstrates to your guests that they are valued and that their issues and concerns matter.
From a multitude of benefits of excellent customer support, we've singled out the following three.
Source: Tablein
First up, by addressing customer issues by giving them timely assistance, they are more likely to have a pleasant booking experience and leave positive reviews and feedback.
This practice also creates a positive image for your restaurant and can attract even more customers.
Next, their pleasant booking experience can keep diners coming back again and again and recommend your business to friends and family, thus increasing your revenue.
Additionally, when customers know they can rely on you for support, they are more likely to become loyal patrons.
So, how do you provide great customer support?
To help customers, first, you'll have to make it easy for them to reach you.
Source: Restaurant Johannes on Tripadvisor
Your contact information, including your website address, your email, and phone number, should be anywhere your restaurant can be found.
Whether on social media, your Tripadvisor page, or anywhere else online, this simple touch can make a big difference.
Additionally, creating a designated contact section on your website is a smart move. Dark Horse Mumbles has this practice nailed down, as shown in the next image.
Source: Dark Horse Mumbles
As you can see, they offer multiple contact options, including general inquiries, questions about bookings, feedback, and an "other" option.
Imagine a guest needing to change a detail of a reservation made a couple of months in advance.
Without accessible customer support, frustration might lead them to cancel the reservation altogether.
To conclude, by ensuring customers have multiple avenues for support, you make it easy for them to manage their reservations and have a great experience with your business.
Conclusion
Throughout this article, we explored the key components for creating a seamless restaurant reservation experience, aiming to create a straightforward and intuitive booking process for your diners.
It is our hope that you are now well-equipped with the tools and insights necessary to streamline your reservation process.
Implementing these best practices will not only enhance the guest experience but also build a loyal customer base and positively impact your bottom line.
So, go ahead and start optimizing your restaurant's reservation process, creating satisfied customers who will keep coming back to your restaurant.
How to Set Up Your Restaurant Booking System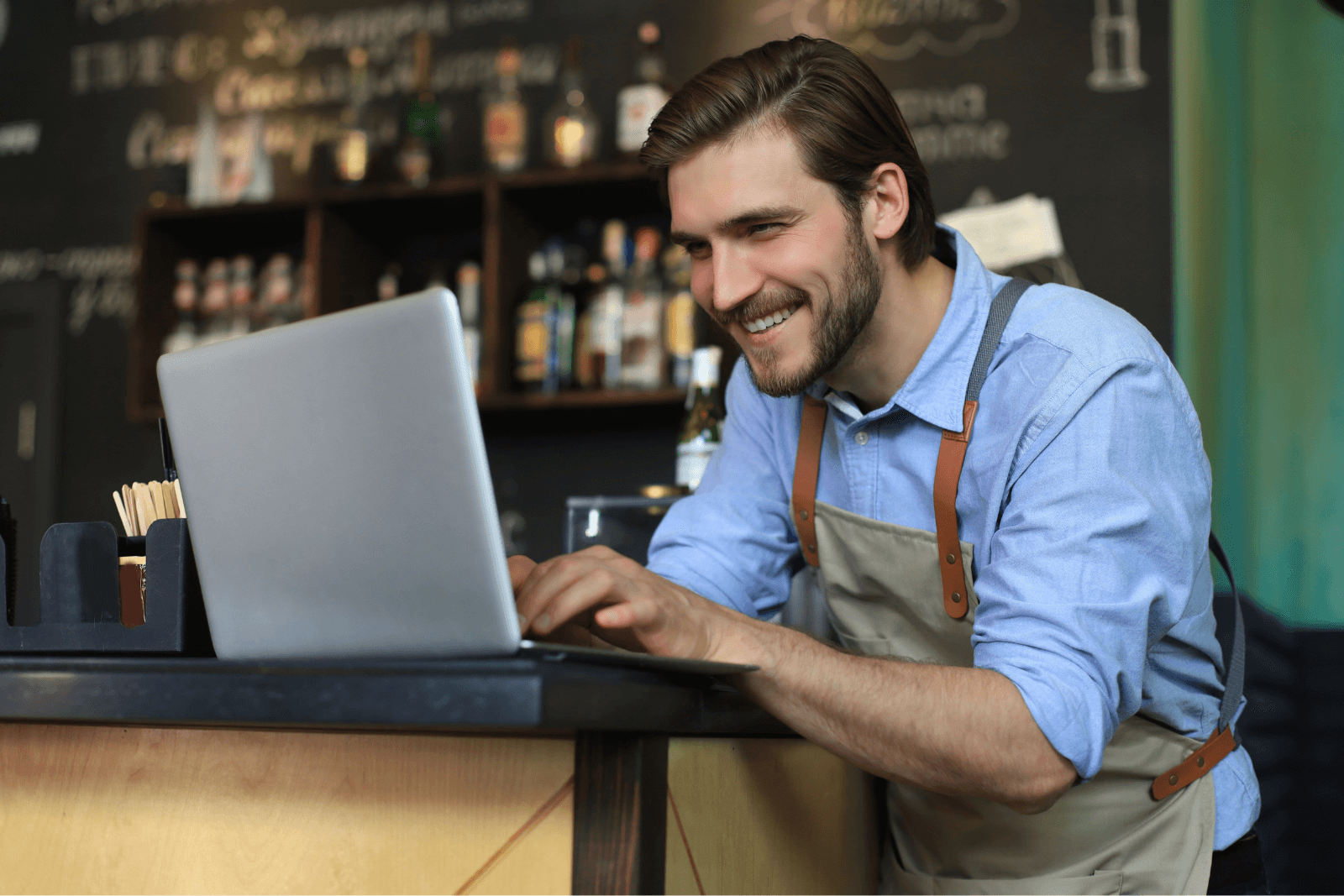 How to Set Up Your Restaurant Booking System
Jul 21, 2023 11:45:17 AM
11 min.
How to Handle Group Reservations at Your Restaurant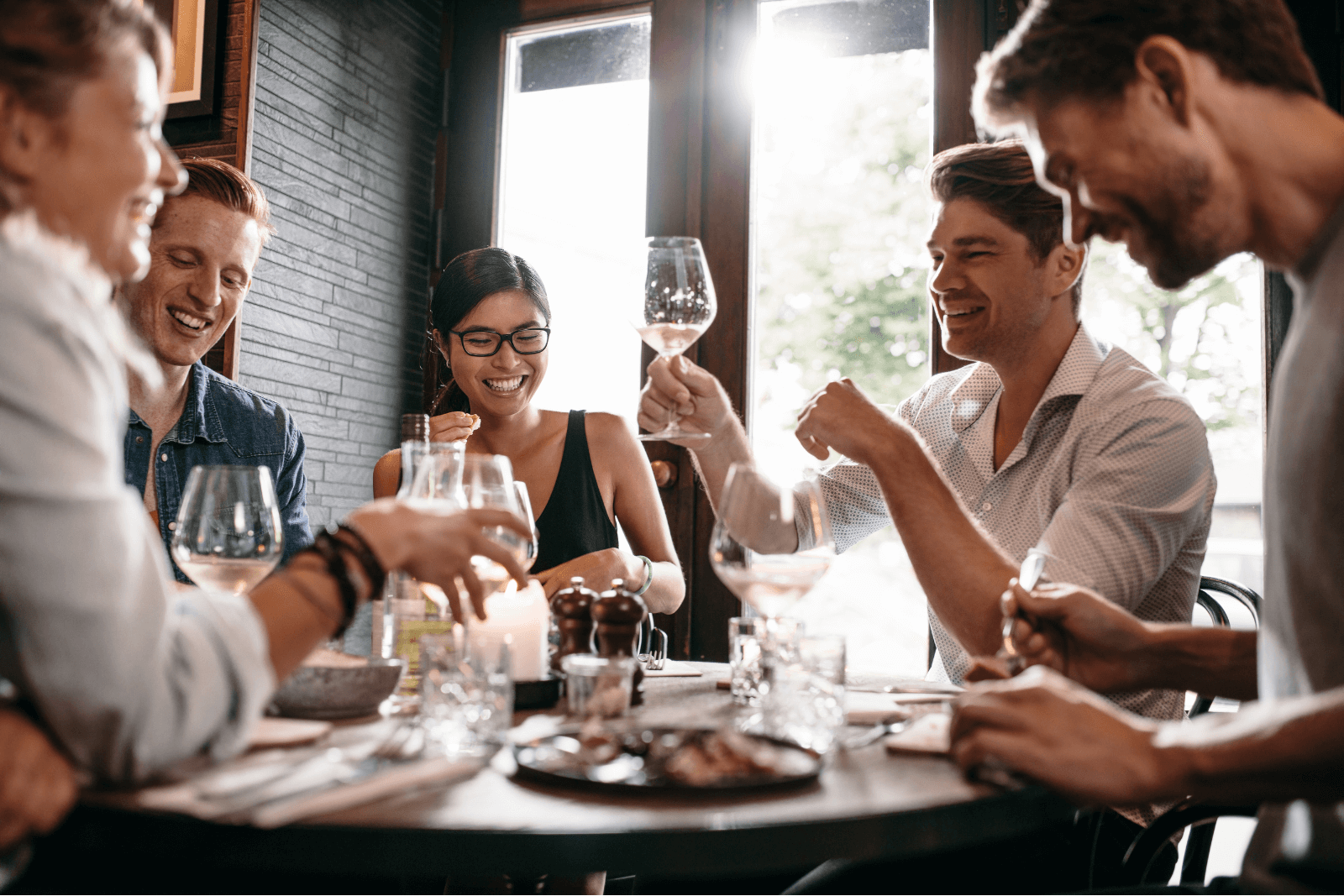 How to Handle Group Reservations at Your Restaurant
Jul 20, 2023 12:11:01 PM
9 min.
6 Benefits of Using Restaurant Reservation Software for Table Bookings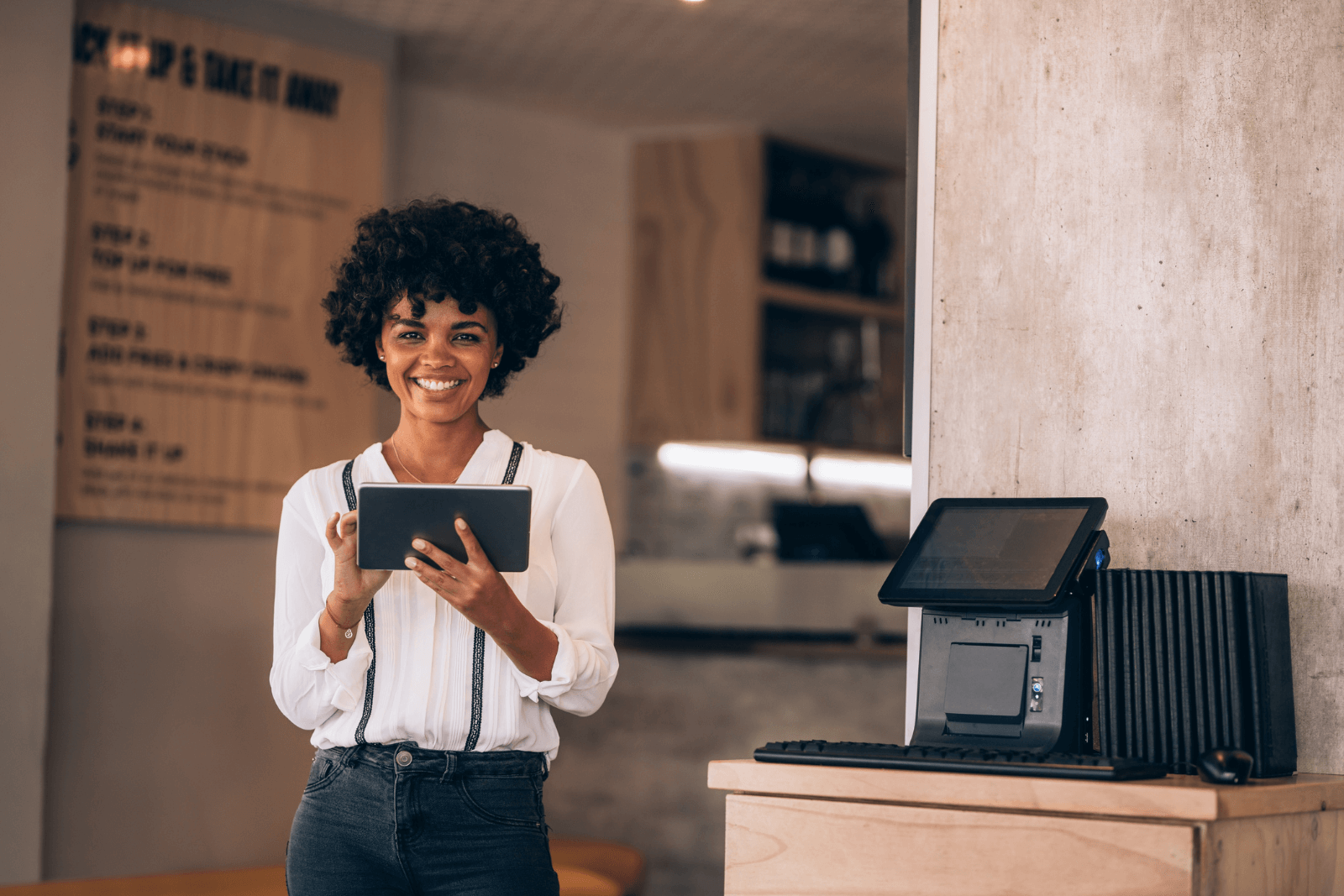 6 Benefits of Using Restaurant Reservation Software for Table Bookings
May 19, 2023 4:58:25 PM
11 min.