Managing large group reservations efficiently is vital for restaurant operations, as it can significantly boost your revenue.
However, this can be a difficult task that requires some careful planning.
In this article, we will cover five best practices for handling large parties like a pro, eliminating any potential problems along the way.
You'll learn how to make the most of modern reservation systems, craft cancellation policies, and communicate effectively with your customers.
Let's dive in by exploring how to capitalize on restaurant reservation software.
Take Advantage of Restaurant Reservation Software
In the dynamic restaurant industry, leveraging modern tools like restaurant reservation software is essential for optimizing your operations.
These systems are particularly effective when it comes to handling group reservations. Why is this so, you may be wondering?
Well, the beauty of reservation software lies in its ability to streamline and simplify the booking process, especially for larger parties.
You essentially want to eliminate back-and-forth phone calls or emails between guests and staff while trying to coordinate a booking for multiple people, thus enabling a more seamless online reservation process.
Let's look at our own restaurant reservation system, Tablein, as an example.
Source: Tablein
The Tablein booking widget allows groups to select the size of their party, the date, and the time of the reservation all on their own.
This option has a dual benefit: giving guests the autonomy to plan their dining experience and allowing the restaurant to prepare in advance and manage group reservations more efficiently.
Despite its straightforward interface, Tablein is more than just a basic booking tool. It has many features designed to give you control over group bookings.
Source: Tablein
One such feature activates whenever a customer wishes to make a reservation for more than the chosen maximum party size, which, in the example shown above, is six people.
The feature disables the option for guests to make reservations for more than six people, instead encouraging them to call the establishment directly.
Through this option, you get an additional layer of control over larger group bookings.
But we've just scratched the surface of what Tablein can offer.
Source: Tablein
For an in-depth exploration of the array of powerful features that Tablein offers to manage group bookings effortlessly, we encourage you to take a look at our product page.
All in all, with reservation software like Tablein taking care of the time-consuming logistics of handling group bookings, the restaurant staff can focus on delivering a memorable dining experience.
Have Clear Rules for Groups in Your Booking Policy
Now, let's delve into the realm of booking policies concerning group reservations.
It's a given that your restaurant already has a booking policy in place.
However, incorporating precise rules about group bookings into your policy establishes transparent expectations from the start for those intending to make group reservations.
Source: Restaurant Johannes
Your booking policy should be prominently displayed on your website, in a separate section where you clarify all necessary details, including those pertaining to groups.
These may encompass the maximum group size, if applicable, the required notice period for making or canceling reservations, and your preference for group bookings to be confirmed via call or email if they exceed a specific size.
Source: Tablein
As indicated in the screenshot above, ensure this booking policy is also integrated into your booking widget.
Though guests might miss the policy on your main website, they're unlikely to do so when making a reservation, as the booking widget screen will prominently display the policy.
Lastly, it's worth considering the option of including a section about seating incomplete parties in your booking policy, as they can be a real challenge to your operations.
As quoted in The Takeout:
…say your reservation was for a table of six, and the host seats four of you first. If, 30 minutes later, you tell the restaurant that actually, it's just going to be the four of you after all, that just burned one of the dining room's bigger tables.
In other words, if you don't have a clear policy about not seating incomplete groups, you risk allocating large spaces for smaller parties.
It's always better to ensure that all group members have arrived before allocating their table, thus optimizing the use of your dining area and reducing the risk of mismanagement.
Overall, a clear booking policy reduces the chance of miscommunication and ensures a smooth reservation experience for large groups.
Protect Yourself Against the Risk of Group No-Shows
Another thing you need to safeguard your restaurant against is the risk of group no-shows.
As you probably know firsthand, no-shows can pose a significant risk to your revenue, and the larger the party of no-shows, the greater the loss.
To mitigate this risk, implementing a strategy that involves fees or deposits taken from customers can prove beneficial.
There are various methods you can use to approach this.
Source: Tablein
Take, for instance, the image above, which shows how you would set up a late cancellation or no-show fee.
The example shows a fee that is only charged if guests fail to cancel within 24 hours of their reservation or if they don't show up at all.
Reservation deposits are another option where you take a certain amount of money in advance and use it as confirmation of a customer's commitment to dining in your restaurant.
Based on your policies, the deposit can be either refundable or non-refundable.
Finally, in some cases, you may even choose to take prepaid reservations, as we discuss in our article on the topic.
All of these methods are used to discourage guests from impulsively making reservations that they won't honor, as well as give you a financial safety net in the rare cases of groups missing a booking.
But how do you enforce this policy?
Source: Quora
Quora user Bob Grossfeld shares his insights, saying that, if adequately disclosed in your booking policy, you can collect customer credit card info, hold it securely, and then charge the deposit or fee as necessary in case of a no-show.
Your restaurant reservation system can streamline this process by performing all of the mentioned tasks automatically.
Source: Tablein
With a credit card collection feature that also displays your fee policies, your guests will be well-informed and able to decide whether they are sure about their reservations.
They'll know exactly what they're agreeing to, eliminating any surprise fees and fostering trust.
By adopting these practices, you can secure your restaurant's revenue and maintain the integrity of your bookings.
Make It Easy for Groups to Modify Their Reservations
When it comes to group reservations, having the flexibility to change bookings easily is of paramount importance.
It's a simple fact of life that plans can change, especially with larger groups.
A single schedule conflict or unforeseen issue can necessitate a shift for the entire party, which is why giving customers control and making the booking modification process straightforward and accessible is so crucial.
To ensure that customers can quickly get in touch with you in case they need to make any changes to their booking, your restaurant's contact information should be prominently displayed on your website.
Source: Symondsbruy Estate
Social media platforms such as Facebook, Twitter, and Instagram can be particularly effective in this regard, as they offer direct and instant lines of communication.
Some guests might prefer this fast and familiar mode of communication for immediate changes to their reservation details.
Just look at the example shown below.
Source: Tablein
A quick message on Instagram can be all it takes for a customer to change their reservation.
This swift exchange will save time for both parties and prevent any misunderstanding or inconvenience down the line.
However, not all customers might be comfortable with or prefer social media.
For such guests, providing your phone number and email address can be a more suitable option.
This traditional mode of communication offers a more formal and direct avenue to discuss specifics or resolve more complex issues.
Source: Private email / Symondsbury Estate
Just remember to make sure that your phone and email details are easily accessible in all your communications, even in a simple reservation confirmation email.
All in all, group reservations need a certain degree of control and flexibility.
Making modifications easy and hassle-free can reduce stress for both parties and create a smoother overall experience.
Automate Communication About Group Reservations
We covered the importance of communication in the previous section, but let's dive deeper and discuss why automating your communication process can be a game-changer for handling group reservations.
For group bookings, communication is especially crucial.
Automated messages reduce the scope for error and can free your staff from the constant ringing of phones and incessant email alerts from guests that forgot a reservation detail or need some clarification.
A great reservation system will be tailored to send automated texts and emails to your patrons.
Source: Tablein
Pictured above is an example of an automated confirmation email sent out to a guest.
This message is an essential one to automate, as it has numerous benefits outlined in our article on the topic.
It also serves as tangible proof of booking, which guests can refer to if any confusion arises at any point.
To illustrate, say a guest made a group reservation at WowYauChow.
Source: Private inbox / WowYauChow
The WowYauChow team has streamlined its reservation process and automated its communication.
As a result, the guest would receive a confirmation email similar to the one shown above right after completing the table booking process.
By including all the essential details like the date, time, and other relevant information, these emails provide a detailed account of the reservation, thereby reducing the odds of forgotten details or confusion, particularly for bookings made weeks in advance.
But automation shouldn't stop at confirmation emails. It can be expanded to include reminder emails, feedback emails, details about deposits and prepayments, and even cancellation notices, like the one shown below.
Source: Private inbox / WowYauChow
In addition to emails, you should also send automated SMS messages.
With people constantly on the go, a text is likely to be seen and acknowledged more promptly than an email, ensuring that crucial information related to the reservation is effectively communicated and received in a timely manner.
To summarize, automated communication ensures every detail of a group booking is transparent and confirmed, reducing the risk of miscommunication and enhancing customer experience.
Conclusion
This article provided a roadmap for effectively handling group reservations in restaurants.
From embracing reservation systems to optimizing and automating communication, the insights shared aim to empower you to take control over group bookings at your establishment.
By applying these strategies, you can mitigate common challenges that may affect your business and also cultivate a memorable experience for your guests.
In turn, this leads to increased customer loyalty and boosts revenue.
Take this information, make it your own, and set the stage for your restaurant's success in accommodating groups, both large and small.
The 12 Best Online Restaurant Reservation Software Solutions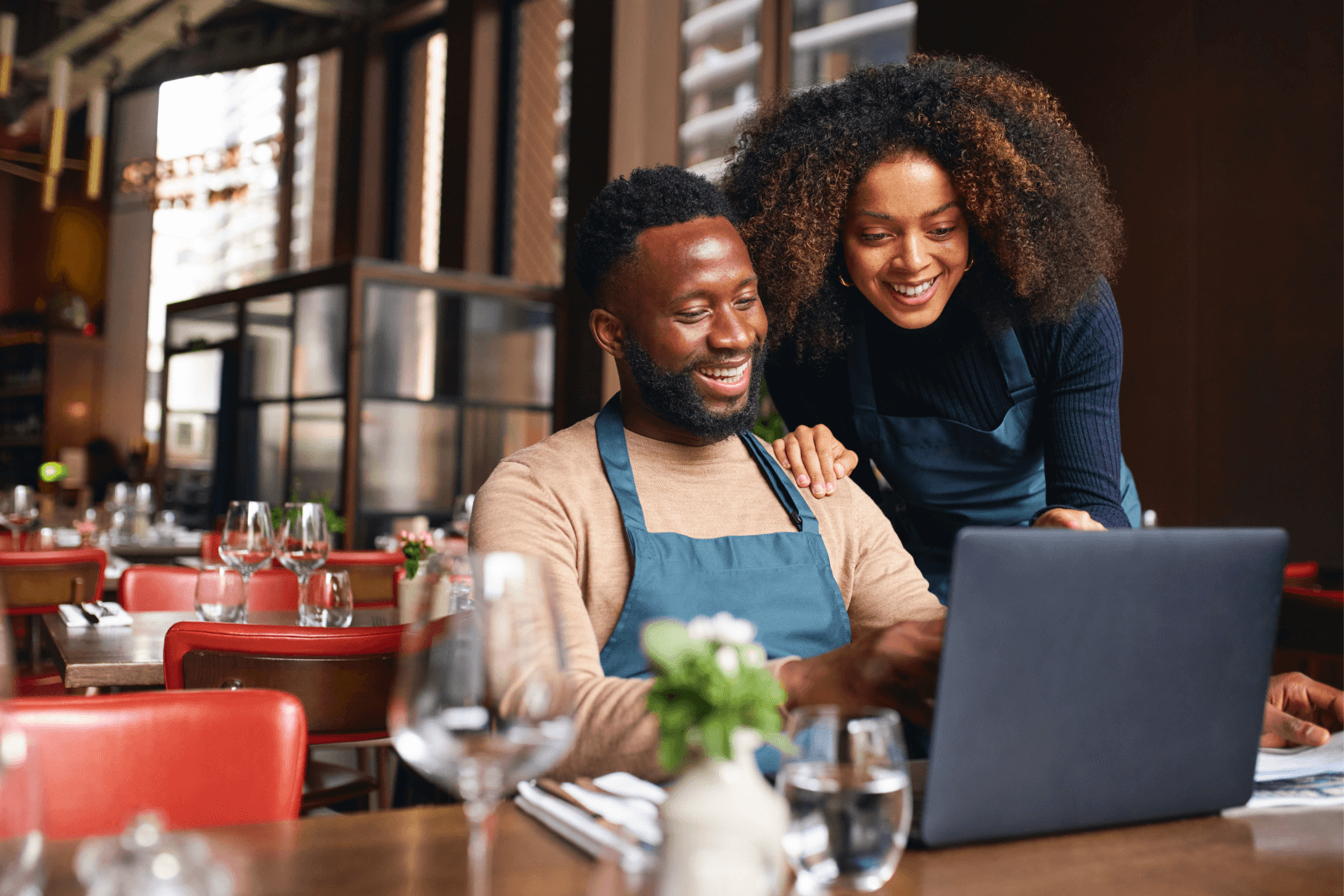 The 12 Best Online Restaurant Reservation Software Solutions
Apr 24, 2023 11:25:06 AM
14 min.
Best Practices for Creating a Seamless Restaurant Reservation Experience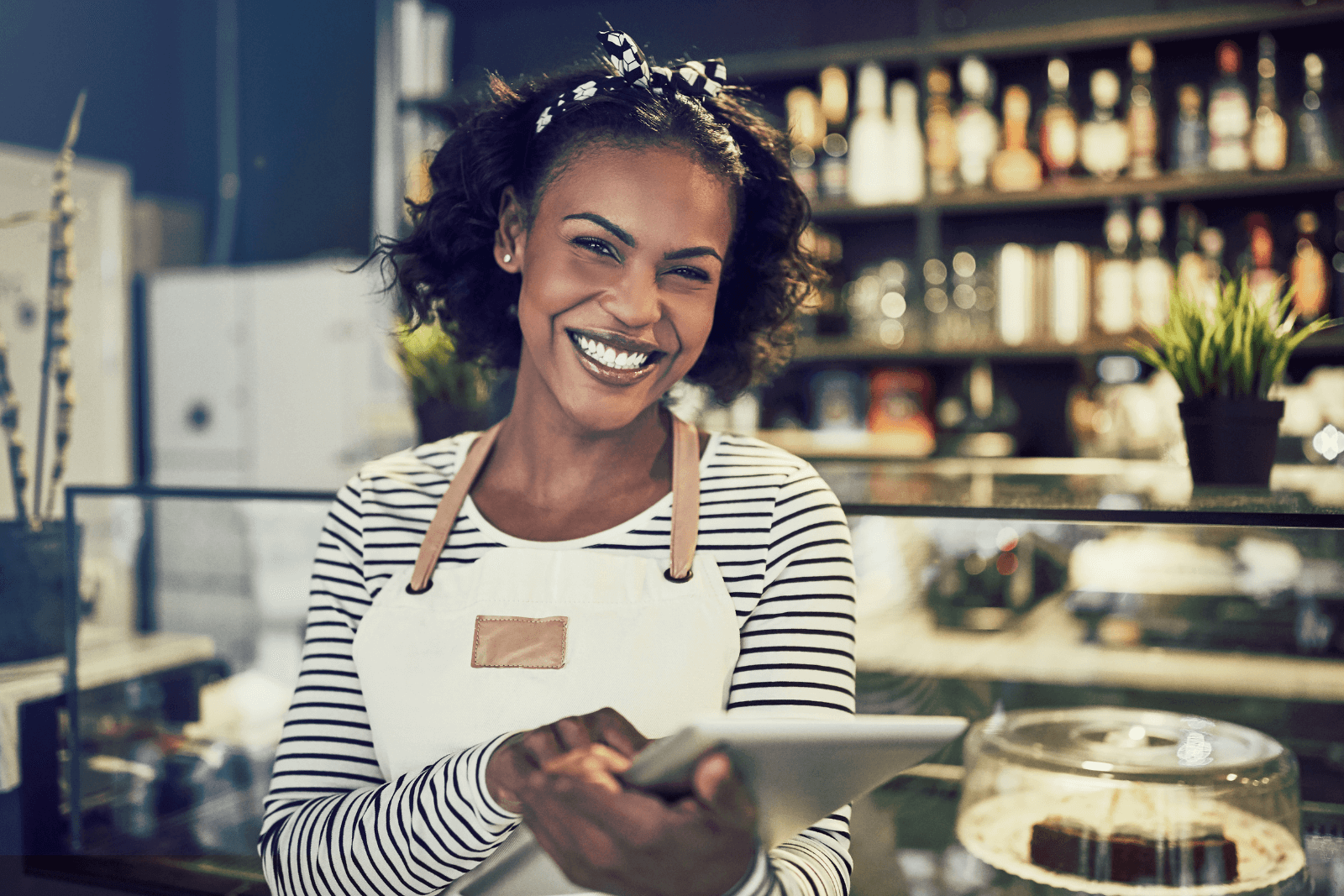 Best Practices for Creating a Seamless Restaurant Reservation Experience
Jun 27, 2023 12:28:51 PM
11 min.
6 Reasons to Take Reservations at Your Restaurant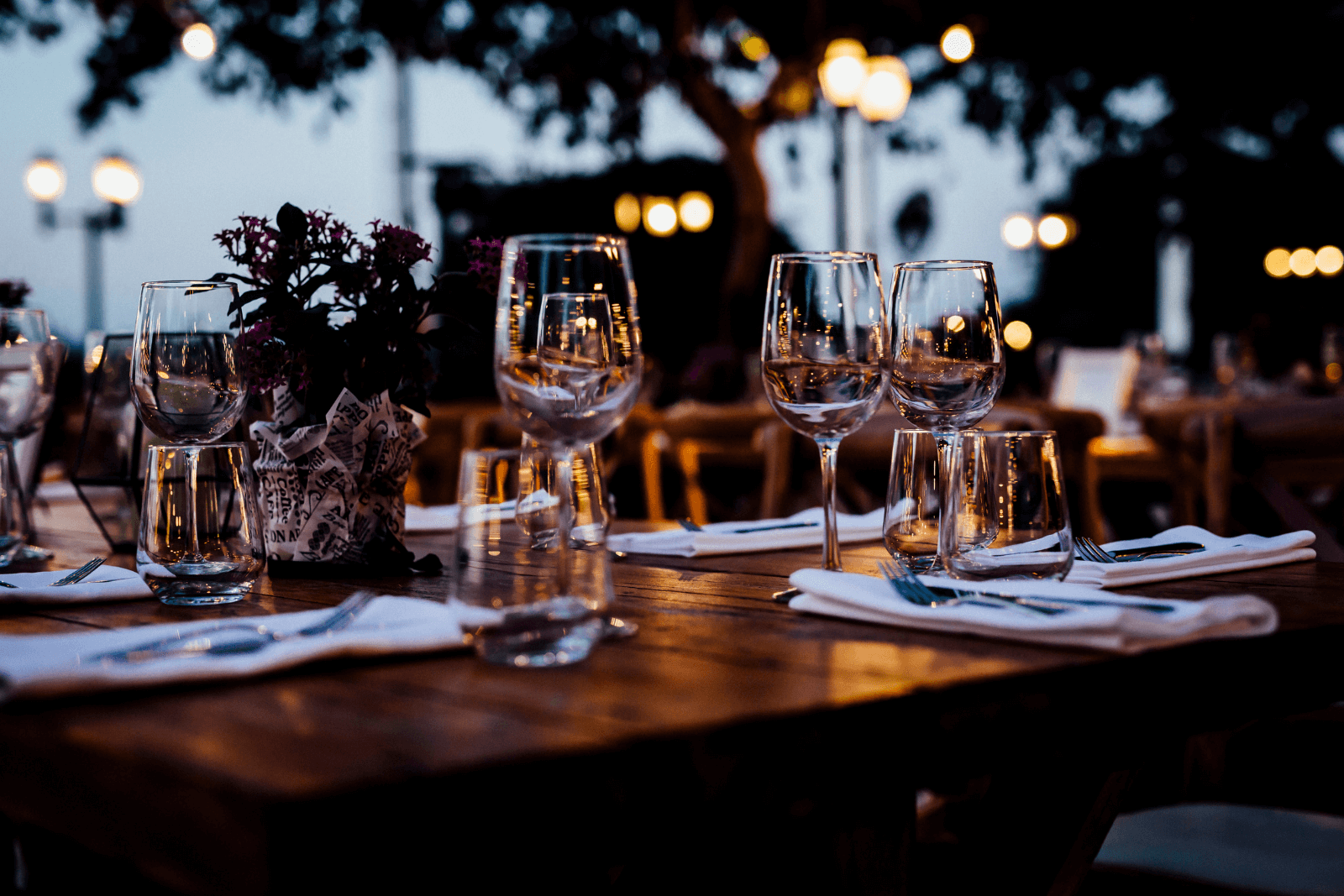 6 Reasons to Take Reservations at Your Restaurant
May 19, 2023 2:42:56 PM
9 min.