6 Biggest Benefits of Restaurant Reservation Confirmation Emails
10 min.
Jun 29, 2023 10:02:05 AM
Are you tired of the constant struggle with no-shows, those dreaded empty tables that cost you time, money, and opportunities?
Or does your staff spend too much time manually confirming each and every reservation in your restaurant?
If this sounds familiar, you've come to the right place, because we have the perfect solution for you.
Say hello to reservation confirmation emails, the game-changing tool that has transformed how restaurants operate in the dynamic world of hospitality.
From reducing no-shows to fostering personalized interactions and engaging customers, these emails have become an indispensable asset in the arsenal of modern restaurateurs.
Today, we will delve into the six biggest benefits of utilizing reservation confirmation emails, shedding light on how they can elevate your restaurant's efficiency, customer satisfaction, and overall prosperity.
Let's begin.
Decreased Number of No-Shows
No-shows are the bane of existence for many restaurant and pub owners.
It's frustrating to see those reserved tables remain empty, especially when you know they could have been filled with eager patrons.
Did you know that a staggering 20% of diners fail to show up for their reservations on average in major cities?
That's a significant loss in potential revenue, not to mention the operational challenges it creates for your establishment.
In fact, in the UK alone, this translates to a mind-boggling £16 billion in financial losses yearly.
Illustration: Tablein / Data: Zonal
But there is a solution to this ongoing problem in the restaurant industry—reservation confirmation emails.
Imagine this. A customer books a table at your restaurant, and within seconds, they receive a reservation confirmation email.
It's a simple yet powerful tool that provides an immediate reminder, ensuring they won't forget about their reservation and leave you with an empty table.
With advanced restaurant reservation software like Tablein, you can easily set up such automatic confirmation emails.
Source: Tablein
If you take a closer look at the email above, you will notice the "Add to calendar" and "Cancel booking" options.
Your guests can add their reservations to their calendars with a simple click, making it even more convenient and ensuring they won't forget about it.
And in the case their plans change, they can simply cancel the reservation through the same email.
Your diners will appreciate the convenience of canceling their bookings easily, and they will more likely feel the need to notify you about their change of plans.
For you, this will not only minimize revenue loss but also optimize your seating efficiency as you will swiftly fill a canceled reservation with new customers.
Source: Tablein
Alternatively, suppose you prefer manual confirmation from your customers a day or two before their reservation.
In that case, Tablein's system can send a reminder closer to the reservation date, politely asking customers to re-confirm their booking.
Both automatic confirmations and reminder messages work wonders in securing your customers' dedication to their reservations.
It's all about maintaining that connection and ensuring your valued patrons are excited and ready to enjoy a memorable dining experience.
Improved Customer Service
Imagine a bustling evening at your restaurant. The tables are filling up, and the kitchen is in full swing.
Only for you to realize you're understaffed.
It's a nightmare scenario for any restaurant manager, as it inevitably leads to compromised customer service.
However, what if we told you that reservation confirmation emails could be your secret weapon in tackling this challenge?
When customers confirm their table bookings through email, you can gain invaluable insights into how many guests you can expect on any day and shift.
And reliable booking software can even create a report to help you visualize the numbers.
Source: Tablein
With this information, you can schedule the necessary staff to cover each shift more efficiently and ensure great customer service to your guests.
Why should this matter?
The significance of good service is underscored by striking statistics—a staggering 91% of dissatisfied customers will never return to your establishment.
And what is more, they tend to share their negative experiences with approximately 9 to 15 people.
Illustration: Tablein / Data: Bloom Intelligence
This alone should be the reason to go above and beyond when it comes to providing service to your patrons.
Let's illustrate one good example.
Say your restaurant receives a flood of reservation confirmation emails for a Saturday night.
You know it's going to be a busy evening.
With this knowledge, you can proactively schedule additional servers and kitchen staff to ensure smooth operations and exceptional customer service.
Your guests will be delighted by the attentiveness of your well-staffed team as they receive prompt and efficient service, from taking orders to delivering delectable dishes.
The result? A memorable dining experience that leaves customers raving about your restaurant and coming back for more.
Source: TripAdvisor
So, by accurately predicting the number of guests, you can allocate staff accordingly, avoid understaffing (or overstaffing, for that matter), and ensure every customer receives the attention they deserve.
This level of precision in staff scheduling can make a world of difference in providing a seamless and enjoyable dining experience for your guests.
Automated Communication With Customers
In the fast-paced environment of a restaurant, time is of the essence.
Hence, any task that consumes valuable time without directly engaging with guests on-site is unwelcome.
Such activities include manually responding to each reservation or, worse yet, making countless phone calls to confirm bookings.
However, with automated confirmation emails, this can become a thing of the past because such emails are triggered and sent automatically.
Instead of wasting time manually crafting and sending emails, your staff will have time to dedicate 100% of their attention to what truly matters—delivering exceptional service to your guests.
And we already know how crucial that is from the previous section.
Let's see a real-life example of this benefit.
For instance, this Greek restaurant has implemented automation and reported saving two hours per day by streamlining its communication process.
Source: Tablein
This enabled their staff to redirect their energy toward providing outstanding service to their valued guests rather than becoming entangled in manual confirmations and paperwork.
You, too, can reap the rewards of automation and reclaim those precious hours for more meaningful tasks.
Whether offering personalized recommendations, promptly attending to customer needs, or fostering a welcoming ambiance, your staff will have the time and focus to excel in their roles.
Reduced Chance of Booking Mistakes
In the dynamic atmosphere of a bustling restaurant, booking mistakes can quickly occur, affecting both staff and guests.
Factors like background noise, static on the phone line, or unclear communication can lead to misunderstandings and errors when recording reservations.
Unfortunately, these mishaps happen more frequently than we would like, leaving a negative impact on the restaurant's reputation.
Just take a look at this guest's review on TripAdvisor, where they expressed disappointment because their phone reservation wasn't adequately noted.
Source: TripAdvisor
You can avoid such booking blunders with the power of reservation confirmation emails.
When your customers receive an instant confirmation email right after booking a table, they can review all the reservation details for accuracy.
This allows them to spot errors and quickly notify you to correct them.
Picture a scenario where a valued customer desires to reserve a table at your restaurant for a special occasion on a specific date.
However, the wrong date is unintentionally recorded due to an unfortunate miscommunication during the phone call.
Without the invaluable aid of a confirmation email, this error would only come to light when the guest arrives at your establishment, leading to disappointment and inconvenience for both the guest and you, the dedicated host.
However, as soon as the guest receives the confirmation email, they can diligently review the details and promptly notify you of the wrong date.
Recognizing the importance of their special occasion, you swiftly rectify the mistake, ensuring that the correct date is reserved.
And when the day comes, you, as a dedicated team, leave no stone unturned in providing your guest with an exceptional dining experience, catering to their needs, and going above and beyond to make their special occasion truly memorable.
So, by harnessing the power of confirmation emails, you not only prevent potential disappointments but also demonstrate your commitment to delivering a flawless dining experience.
Expanded Opportunities for Upselling
Upselling, the art of enhancing the dining experience by offering additional delights, is a powerful tool for restaurants.
You can, for instance, tempt customers with delectable desserts that are impossible to resist or showcase your restaurant's specialty beverages and suggest them as perfect companions to specific dishes.
It's all about finding that perfect balance where customers feel excited to indulge a little more without feeling any pressure.
And did you know that these techniques can boost your average revenue by an impressive 10-30%?
Illustration: Tablein / Data: Sumo
That's one great reason to upsell to your guests.
One effective way to do this is through reservation confirmation emails.
These emails provide a unique opportunity to promote special offers and upcoming events at your restaurant, pleasantly surprising guests who have already shown interest and made reservations.
This way, you will not sound pushy or aggressive, as is often the case with upselling.
In a nutshell, implementing the upselling technique into the email is a great way to avoid sounding too salesy.
With our trusted restaurant booking system, Tablein, incorporating special offers and promotions into reservation confirmation emails becomes effortless. Let's see how.
Source: Tablein
With just a few clicks, you can enrich your email with visually appealing images showcasing exclusive deals and include links to your social media profiles, where you can explain these offers in detail.
Your patrons will appreciate the chance to explore these enticing options.
Moreover, this will foster a positive impression of your restaurant, and special offers and deals will encourage them to return in the future.
Source: Tablein
Seize this opportunity to uplift your guests' dining experience with personalized suggestions and gentle encouragement to explore additional delights. This will bring your establishment to new heights by increasing your revenue. But remember, it's all about providing an exceptional experience without being pushy.
More Options to Engage Customers
Reservation confirmation emails not only present excellent upselling opportunities but also offer additional ways to engage and captivate your customers.
One way is to include enticing links to your restaurant's social media profiles in these emails.
When customers receive their confirmation, they'll discover a gateway to a digital realm teeming with delectable food photos, interactive content, and glowing reviews.
By leveraging platforms like Instagram, where 90% of users follow at least one business, you can tap into a vast audience eager for culinary experiences.
Encourage customers to follow your restaurant on social media, granting them exclusive access to a treasure trove of benefits, including firsthand information about special offers, promotions, and events.
Source: Three on Lumsden on Instagram
The allure of exclusivity fosters customer loyalty, with studies revealing that engaged customers are 23% more likely to frequent a business.
For instance, imagine attracting followers with a mouthwatering photo of your chef's special pasta dish on Instagram, or maybe with a video on TikTok of the chef making pasta.
In both ways, you will trigger their cravings and motivate them to visit your establishment again.
Leveraging social media engagement not only keeps your restaurant top of mind but also nurtures strong connections with your customers, transforming them into repeat visitors and enthusiastic advocates of your culinary delights.
So, seize this opportunity to further engage your guests by integrating links to your social media profiles within your reservation confirmation emails.
Welcome them into a world of culinary inspiration and invite them to become valued members of your vibrant online community.
Conclusion
In conclusion, reservation confirmation emails revolutionize the restaurant industry by bringing various benefits.
Today we've addressed six of them: reducing no-shows, improving customer service, automating communication with guests, reducing booking mistakes, providing opportunities for upselling, and enhancing customer engagement.
Embracing this powerful tool can empower you to streamline operations, boost revenue, and create memorable dining experiences for your patrons.
So, don't miss out on the game-changing advantages reservation confirmation emails can bring to your establishment.
The Full Guide to Restaurant Reservation Confirmation Emails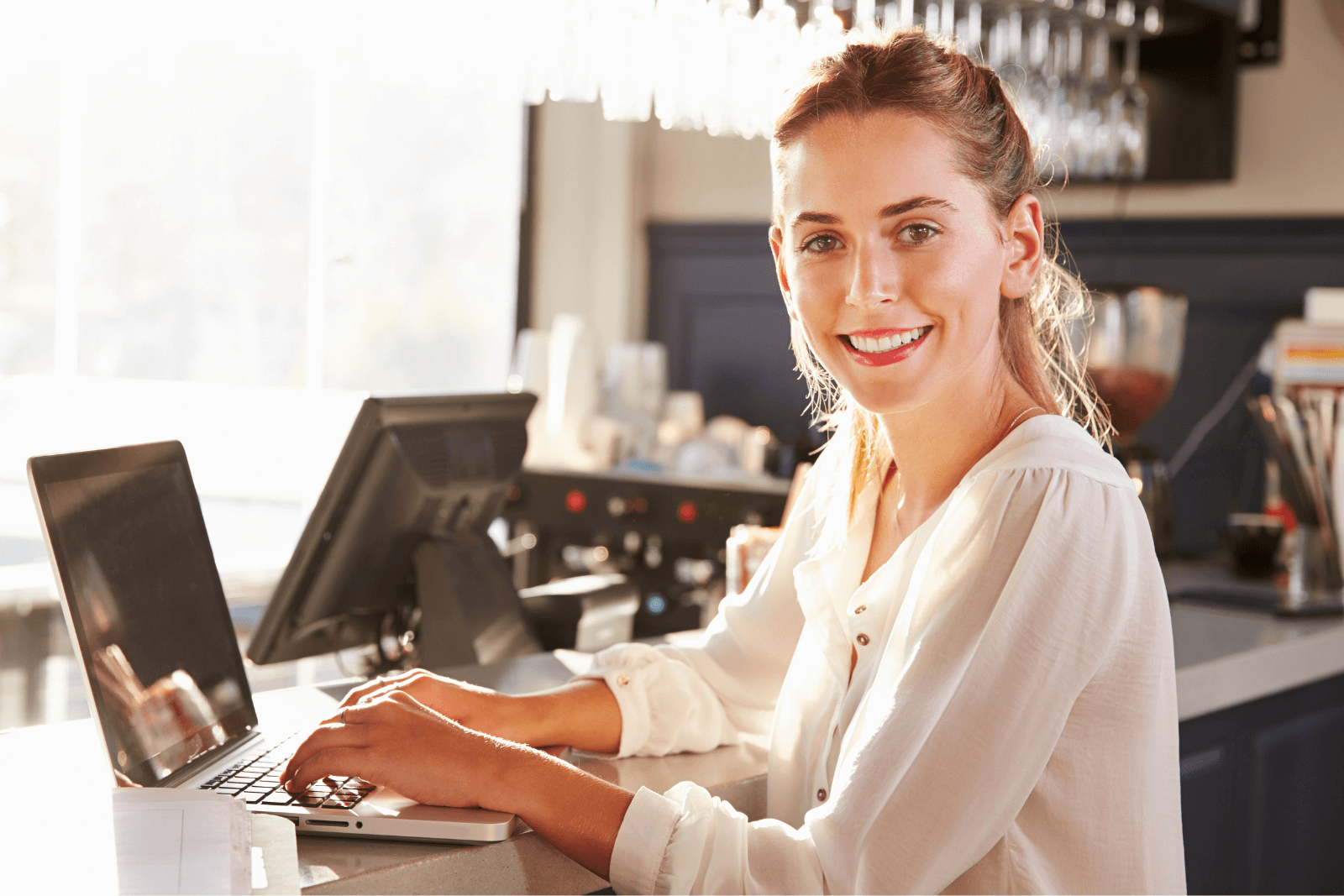 The Full Guide to Restaurant Reservation Confirmation Emails
Jun 27, 2023 10:55:30 AM
10 min.
The Do's and Don'ts of Restaurant Reservation Confirmation Emails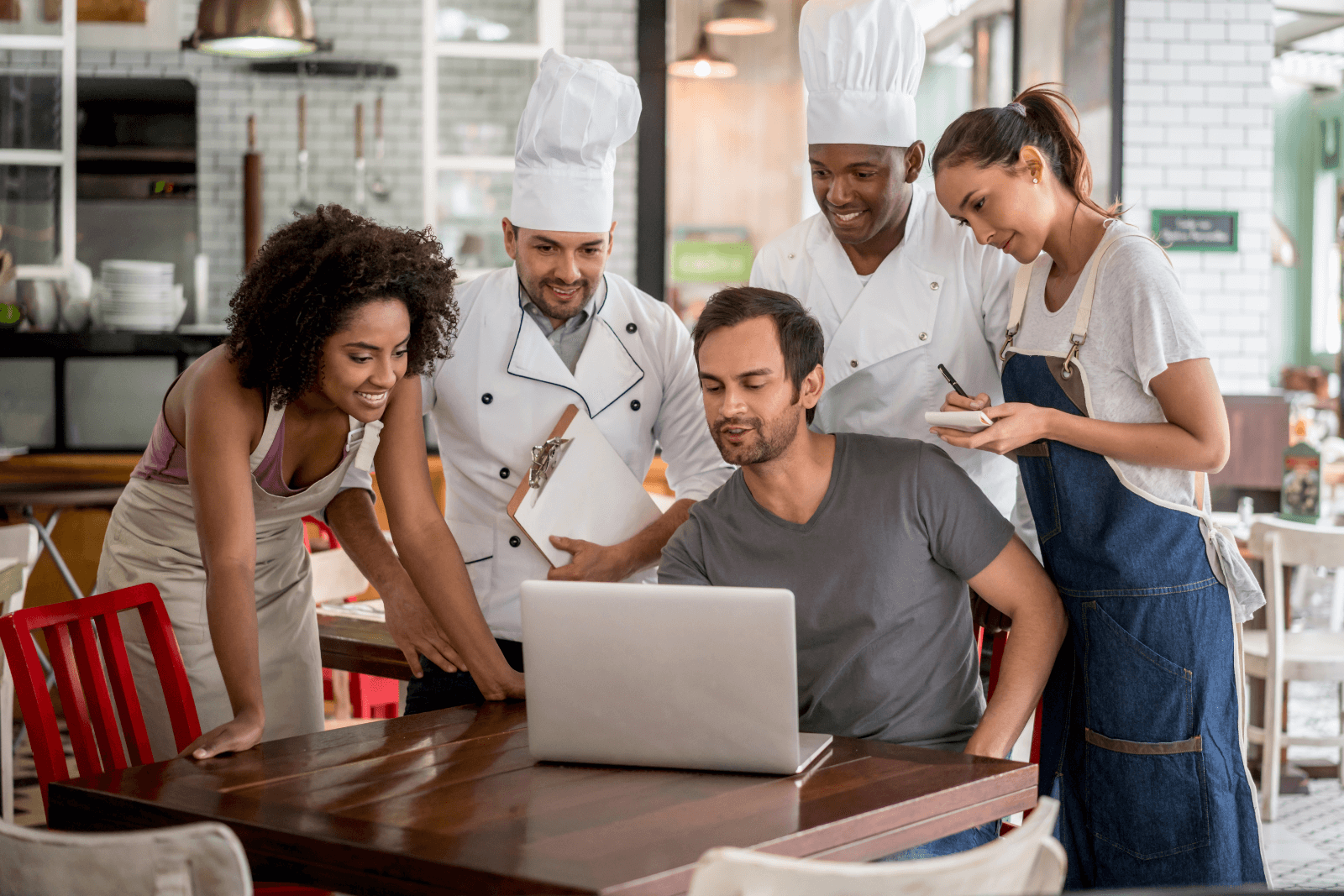 The Do's and Don'ts of Restaurant Reservation Confirmation Emails
Jun 29, 2023 4:28:40 PM
9 min.
How can Automatic Notifications Save Time and Increase Revenue?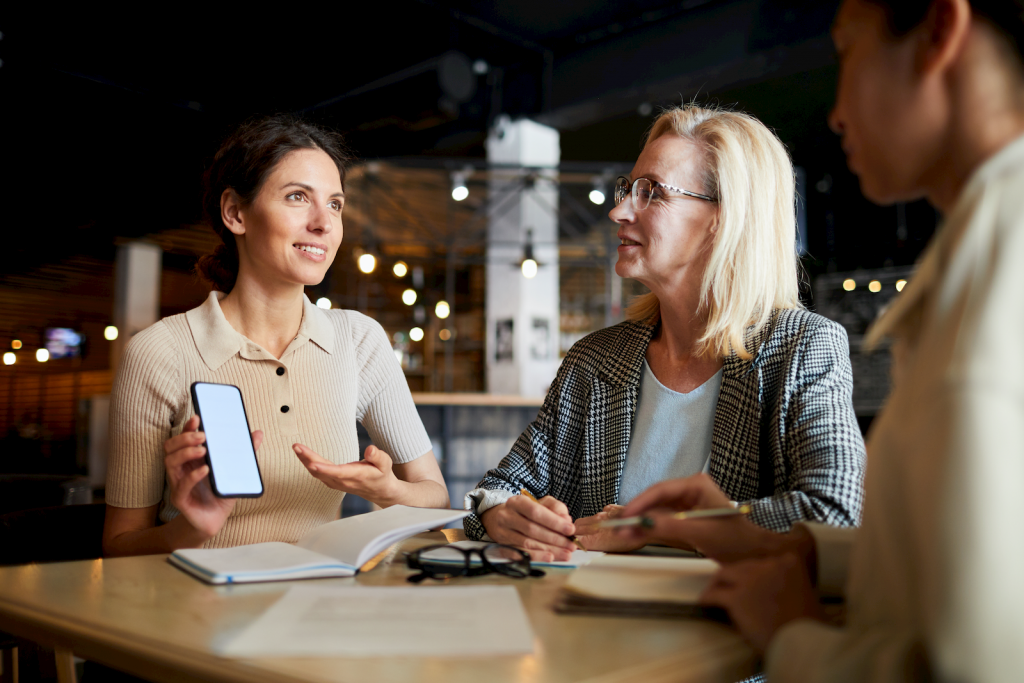 How can Automatic Notifications Save Time and Increase Revenue?
Feb 4, 2020 5:54:47 PM
3 min.