How to Manage Last-Minute Restaurant Reservation Cancellations
10 min.
Jun 29, 2023 2:23:20 PM
Everyone in the restaurant business understands the frustrations that come with last-minute reservation cancellations.
It's a maddening experience to prepare for a bustling evening only to be left with empty tables due to sudden changes in plans.
Not only does it disrupt your operations and potentially impact your revenue, but it also affects your staff's morale.
However, we're here to help. With this article, we'll equip you with five invaluable tips for effectively managing these pesky cancellations.
So, let's dive in and reclaim control over your reservations (and your revenue)!
Be Clear About Your Cancellation Policy
If last-minute reservation cancellations cause headaches for your restaurant, you're not alone.
In fact, statistics show that approximately 20% of restaurant reservations end up being canceled with little or no notice.
This can significantly impact your business's bottom line and disrupt the dining experience for other potential guests.
Illustration: Tablein / Data: Carbon Free Dining
One of the most effective ways to combat this issue is crafting and prominently displaying your cancellation policy, in which you describe the importance of respecting reservations for your business and the consequences of not honoring reservations for your patrons.
Doing so will encourage your guests to cancel within a reasonable timeframe, if necessary, allowing you to accommodate other eager customers and avoid revenue loss.
So, make sure that your cancellation policy is clearly visible on your website, reservation platform, and even on confirmation emails.
Next, let's discuss the key elements to include in your cancellation policy.
Firstly, clearly communicate the deadline by which guests should cancel their reservation to avoid penalties.
This timeframe should strike a balance between giving guests flexibility and ensuring sufficient notice for you to fill the vacancy.
Source: Tablein
Secondly, provide explicit instructions on how guests can cancel their reservation.
Whether through a phone call, an email, or an online platform, make it convenient for them to inform you promptly.
Lastly, detail the consequences of late cancellations or no-shows for your patrons, such as potential fees or limitations on future bookings.
And since the consequences of not informing you on time will affect your customers directly, they will think twice before not showing up or canceling their reservation in time.
Let's take a look at two examples—one highlighting what to do and the other demonstrating what not to do—when crafting a cancellation policy.
F.X. Buckley, an Irish steakhouse chain, offers their guests an excellent one.
Source: The Buckley Collection
Their website strategically places the booking and cancellation policy link at the footer, allowing guests to access it seamlessly from any page.
They go above and beyond by including instructions on canceling reservations, specifying the penalty-free cancellation window, and outlining fees for late cancellations.
So, take inspiration from their comprehensive approach to fostering transparency and guest satisfaction.
Let's now focus on Willo, a restaurant and bar in Parramatta, Australia.
Source: Willo
While they mention cancellation fees and the consequences of late cancellations or no-shows, their cancellation policy lacks ease of discovery on their webpage.
Guests struggle to find it, leading to confusion and potential frustration.
Additionally, Willo fails to provide explicit details on how cancellations should be made, leaving guests uncertain about how to cancel their reservations.
So, avoid these mistakes and follow the first example to ensure your policy is easily accessible and clearly outlines the cancellation process for your customers.
Make It Easy to Cancel Reservations
Life is unpredictable, and we understand that plans can change at a moment's notice.
Therefore, as a restaurant owner, you must provide your patrons with a hassle-free way to cancel their reservations if they cannot make it.
Trust us, it's better to have them cancel than risk losing out on valuable revenue.
And did you know that many people struggle to cancel their reservations simply because they can't find the right information to do so?
Illustration: Tablein / Data: Carbon Free Dining
For example, witness the frustration of this Reddit user as they recount the experience of spending hours trying to reach the restaurant, all in a desperate attempt to cancel their reservation on time.
Source: Reddit
Making the cancellation process as effortless as possible is essential in order to prevent such situations and keep your customers happy.
So how can you make cancellation simple for your patrons?
Start by providing clear instructions in your cancellation policy and ensure it's easily accessible on your website, as we mentioned already today.
Don't forget to prominently display your contact information across various platforms, including your website, social media profiles, and emails.
The more accessible customers can reach you, the more likely they are to cancel on time.
And lastly, leverage the power of reservation confirmation emails—the perfect opportunity to make cancellation a breeze.
Investing in a reliable booking system that seamlessly integrates with your email communications is crucial to make this convenience possible.
A robust system will allow automated confirmation emails, which will include a direct cancellation link or clear instructions on how to cancel reservations, making the process seamless and efficient.
Take a look at one such convenient email in the photo below.
Source: Tablein
In conclusion, by making it easy for customers to cancel their reservations, you will show your understanding of life's uncertainties and cultivate positive customer relationships.
Finally, you will give your guests the option to cancel on time so that you can accommodate someone else and not lose out on any revenue.
Remind Your Customers of Their Reservations
It's not uncommon for guests to forget about their reservations, leaving restaurants with empty tables and missed opportunities.
To avoid this, it's crucial for such establishments to proactively remind customers of their upcoming reservations, giving them a chance to cancel in advance if they are unable to make it.
Or even better—simply remind them that a great dining experience awaits them.
So, how can you make sure your customers remember their reservations?
Take advantage of the communication channels available to you, such as phone, email, or text messages.
Now, if you had to call each customer that made a reservation, that would, admittedly, be highly time-consuming and hectic.
But here's the game-changer—a robust restaurant booking system that automates these reminders for you.
Imagine the time and resources you'll save by having a reliable system automatically sending reminder emails or SMS notifications, instead of depending on your staff to do it manually.
Source: Tablein
These reminders can be tailored to suit your preferences, ensuring customers receive timely notifications that prompt them to confirm or cancel their reservations.
For reservations made three or more days in advance, consider sending a reminder email 48 hours before their visit.
This will allow your customers ample time to adjust their plans if necessary.
Or, if you want to be 100% sure your patrons will honor their reservations, ask them to re-confirm their reservations one day before the visit with an email like the one in the photo below.
Source: Tablein
Additionally, you can send a well-timed SMS at 12:00 p.m. the day before their reservation, providing an extra nudge of awareness.
By implementing these reminder systems, you will save valuable time, your guests will appreciate the proactive approach, and you'll minimize the risk of no-shows or last-minute cancellations.
So, don't let empty tables be a recurring challenge. Take control of your reservations and stay one step ahead with automated reservation reminders.
Charge a Late Cancellation Fee
Late cancellations can be a headache for any business, but it's time to turn the tables in your favor.
Another powerful strategy is to start charging late cancellation and no-show fees.
Don't worry, you're not alone in this decision. Surveys show that more than half of customers are willing to pay if they fail to cancel their reservation on time.
Illustration: Tablein / Data: Zonal
That's an encouraging statistic that should give you the confidence to move forward.
Moreover, lots of people will start taking their reservations seriously this way because they know that canceling at the last minute will hit them where it hurts—their wallets!
Take a cue from the successful playbook of Lovage by Lee Smith in Bakewell.
They have mastered the art of combating late cancellations by charging £20 per person for reservations canceled less than 24 hours before the booking, or a booking not honored.
This not only deters no-shows but also allows the establishment to fill those empty tables with eager diners.
And their cancellation policy is refreshingly honest and transparent and sums up the importance of timely cancellations nicely.
Source: Lovage
Now, how can you make implementing a late cancellation fee a breeze?
Enter Tablein—the superhero of restaurant reservation systems that seamlessly integrates with Stripe, a reliable payment method.
Let's explain how its late cancellation feature works.
When guests make a reservation, they are prompted to provide their card details, ensuring their commitment from the get-go.
Tablein's user-friendly interface, which you can see in the photo below, proudly displays your booking policy, ensuring guests fully know the consequences before confirming their reservation.
Source: Tablein
But wait, there's more! Tablein goes above and beyond by automatically sending a confirmation email to your guests.
This email outlines your no-show and late cancellation policy, leaving no room for surprises.
Your customers know exactly what's at stake and can make responsible decisions accordingly.
And here's the best part—if they fail to cancel in time or simply don't show up, Tablein has your back.
It automatically deducts the applicable fee from the credit card details provided during the booking process.
No hassle, no awkward conversations—just a fair and transparent way to deal with unexpected cancellations.
In summary, with a robust booking system by your side, you can confidently enforce your policy and protect your business from the detrimental effects of last-minute cancellations.
So, get ready to turn those empty tables into a thriving dining experience.
Fill Empty Tables by Managing a Waiting List
If you are tired of empty tables due to last-minute cancellations, now is the time to take control and fill those vacancies with eager customers.
How? By effectively managing a waiting list at your restaurant.
Let's face it, last-minute cancellations can be costly. Empty tables mean lost revenue.
And relying on walk-ins or hoping for last-minute reservations isn't always reliable, especially on such short notice.
That's where a waiting list becomes your secret weapon.
Having a waiting list in place allows you to immediately call upon customers who are patiently waiting for a chance to dine at your establishment.
When a last-minute cancellation occurs, instead of despairing, you can quickly reach out to those on your waiting list and offer them the opportunity to fill the suddenly available tables.
To do that effectively, you will need a robust restaurant booking system that includes this essential feature.
Source: Tablein
Imagine a guest calling or emailing about a reservation. With good booking software, you can manually add them to the waiting list during a phone call or email exchange.
Collect their essential contact information, such as their phone number, name, and email address.
The software will automatically notify guests when their desired reservation becomes available, ensuring a seamless and efficient process.
By implementing a waiting list, you will maximize the potential for late cancellations. No longer will empty tables haunt you.
Instead, you'll have a proactive strategy in place to fill those vacancies and avoid missed revenue opportunities.
So, take charge and make the most of your restaurant's potential.
Conclusion
In conclusion, effectively managing late cancellations is crucial for minimizing revenue loss and maintaining morale in your restaurant.
By implementing a reliable booking system with features such as reminder emails, easy reservation cancellation options, late cancellation fees, and waitlist management, you can streamline your operations and respond swiftly to cancellations.
So, take these tips to heart and implement them in your restaurant.
Doing so can safeguard your establishment's reputation and financial stability, ultimately leading to long-term success.
6 Reasons to Take Reservations at Your Restaurant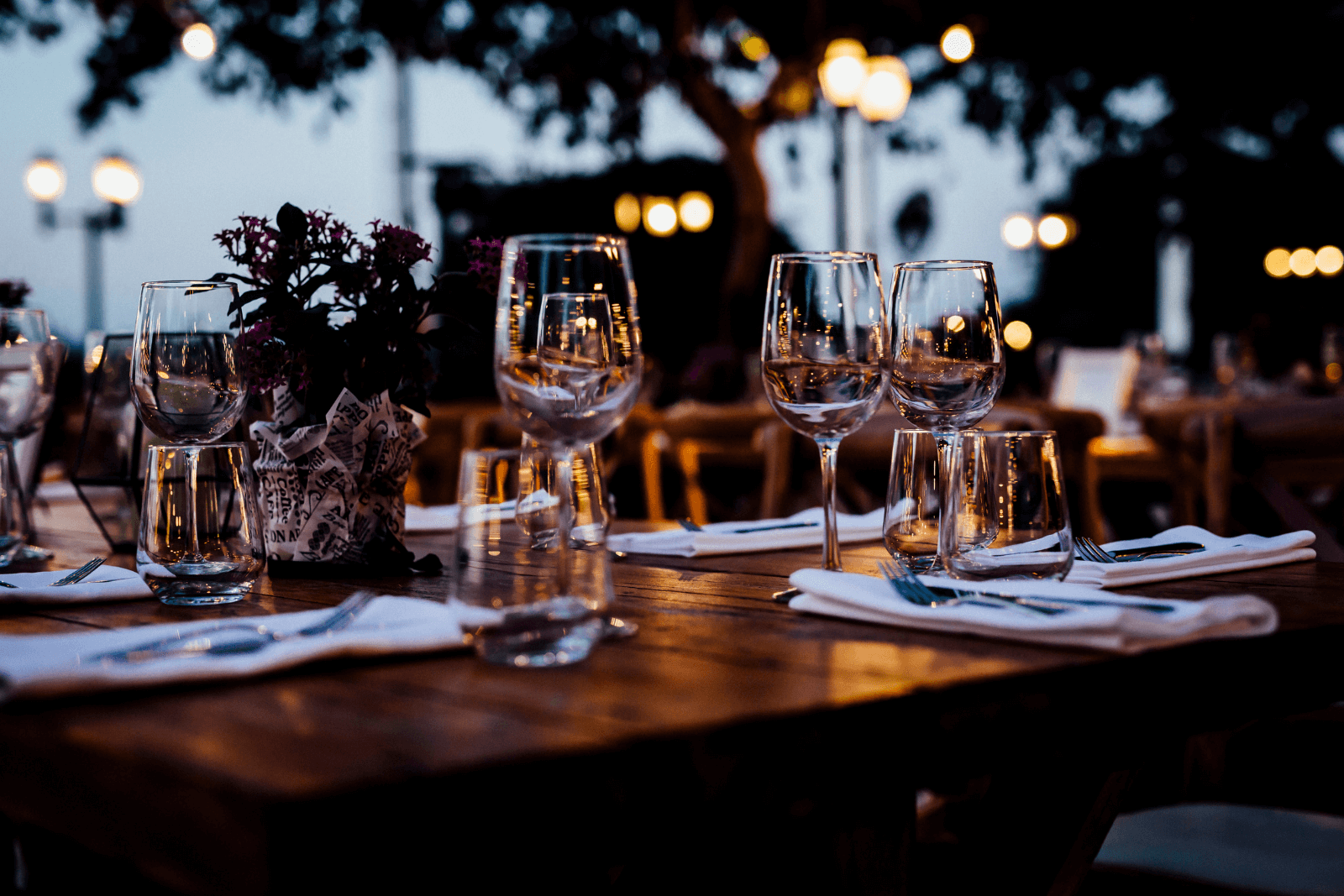 6 Reasons to Take Reservations at Your Restaurant
May 19, 2023 2:42:56 PM
9 min.
Best Practices for Creating a Seamless Restaurant Reservation Experience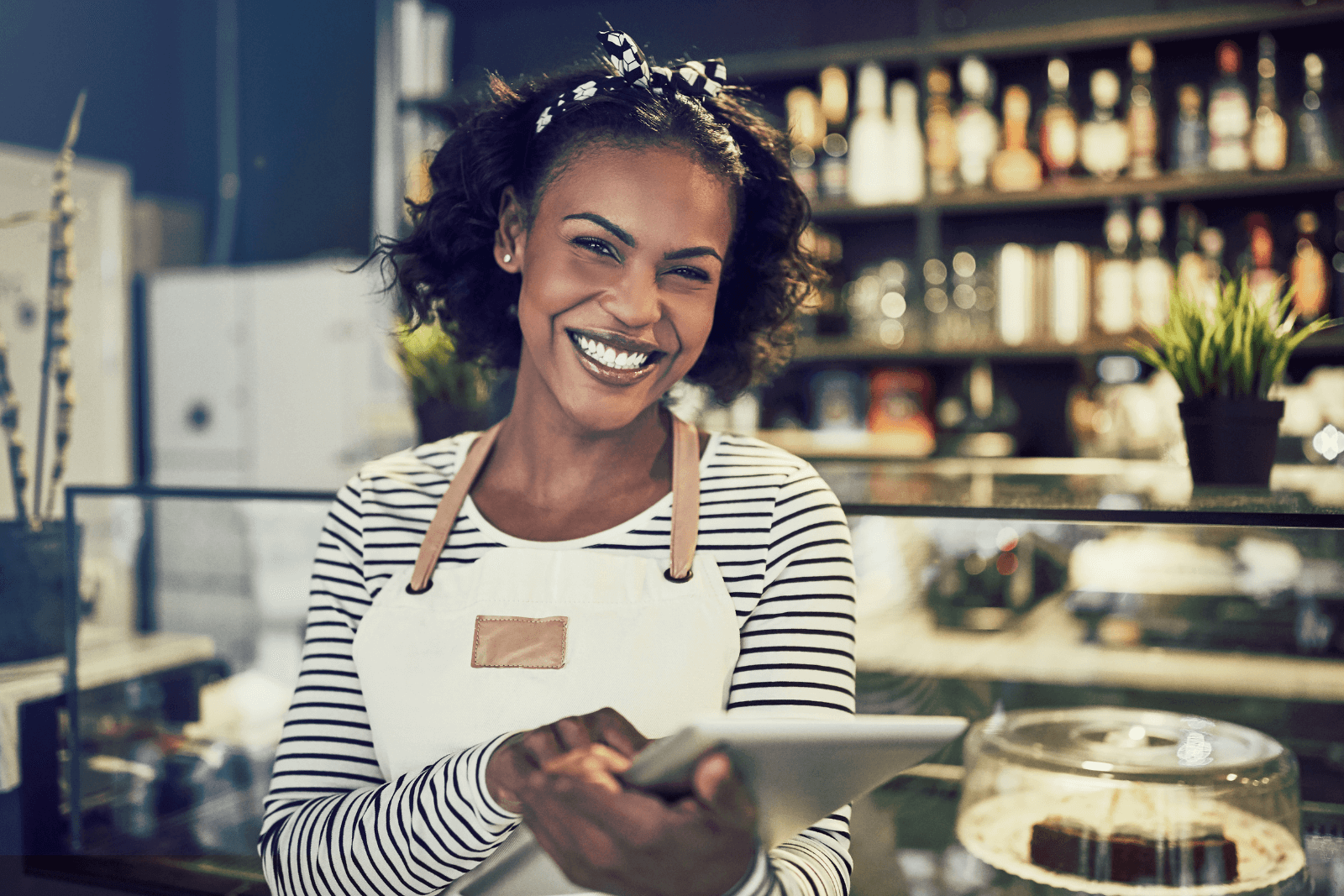 Best Practices for Creating a Seamless Restaurant Reservation Experience
Jun 27, 2023 12:28:51 PM
11 min.
The Ultimate Guide to Restaurant Cancellation Fees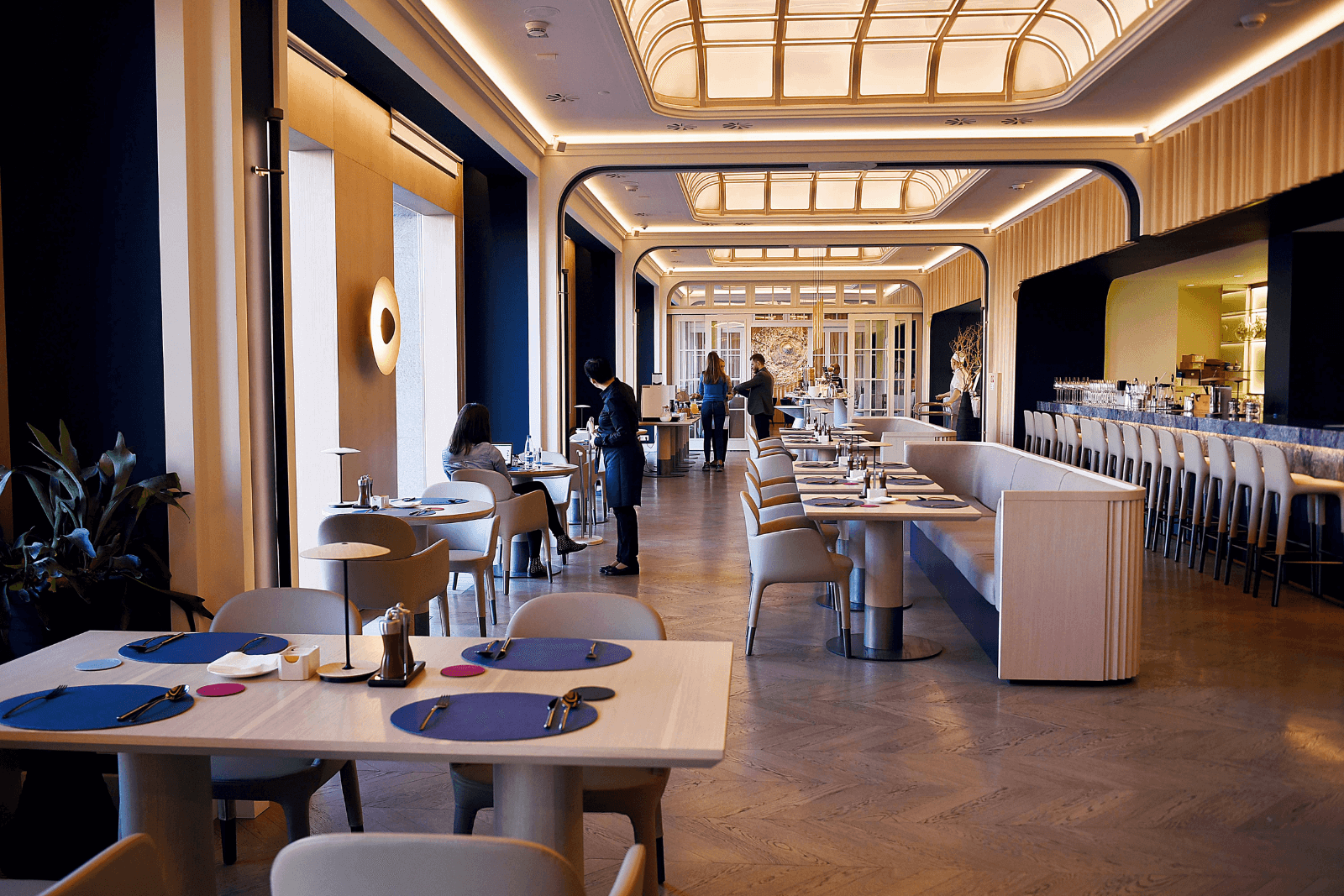 The Ultimate Guide to Restaurant Cancellation Fees
Aug 25, 2023 2:32:42 PM
11 min.