If you are tired of juggling phone calls, lost reservations, and frustrated customers, it is clear that you need a good restaurant booking system to help you navigate these challenges.
However, finding the one that fits your restaurant perfectly can be pretty demanding, considering the various available options.
That's why it's essential to make an informed decision before choosing the booking system for your restaurant.
We are here to help.
This article will give you five tips on how to choose the best restaurant booking system to streamline your operations, enhance customer satisfaction, and boost your business with the ultimate dining experience.
Let's dive in.
Ensure the Booking System Is Easy to Use
When selecting a restaurant booking system, user-friendliness is the first thing you should consider.
You want a system that simplifies operations for your staff and ensures a seamless experience for your valued customers.
After all, who wants to deal with complicated software in an already bustling restaurant environment?
Therefore, the ideal booking system should be easy to navigate for everyone, not just for tech-savvy people. And this applies to both your staff and your customers.
That's why it's wise to explore the system in practice before deciding to buy.
You can do that by using demo versions or free trials to gauge the system's functionality and suitability for your restaurant.
During this process, you should make sure to address the following questions: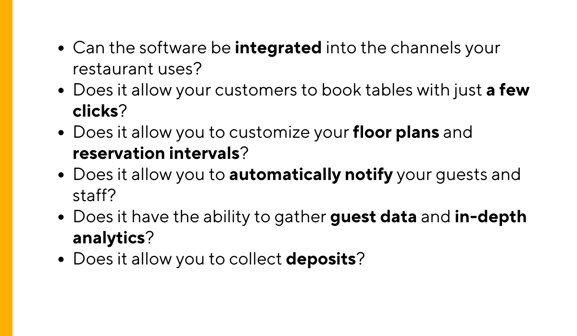 Source: Tablein
In addition to answering these questions, you should also check if the system you are considering has a comprehensive knowledge base or help center—a place where all information about the software and its features is made available.
You can see a great example of one below.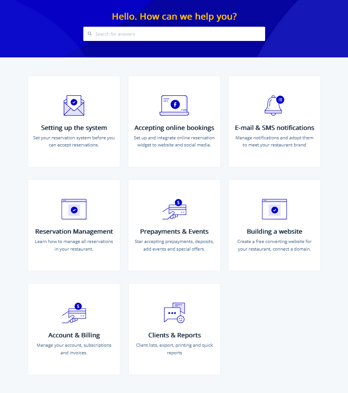 Source: Tablein
Why is this important?
Notably, statistics show that around 70% of customers prefer to solve issues on their own.
And as much as 63% of them would rather search through a company's online resources—knowledge base or help center—before ever turning to a support rep.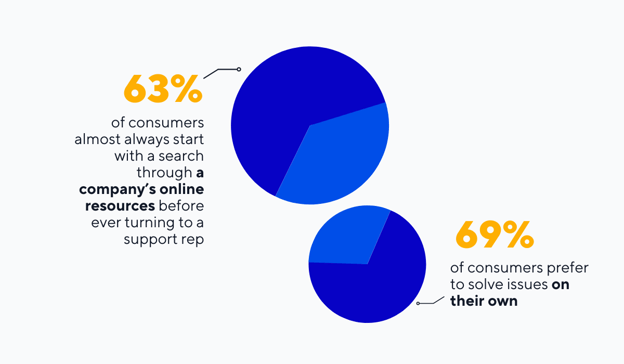 Illustration: Tablein / Data: Zendesk
Time is essential in the restaurant industry, and having a resource where you can quickly troubleshoot issues can be a game-changer.
One more reason to provide your staff with a booking system with a great knowledge base.
One booking software that can answer all the questions mentioned above, and has a great knowledge base is our software Tablein.
Tablein's intuitive platform allows you to configure your floor plan and reservation times, as well as integrate widgets into your channels—all that without any complex coding or technical expertise.
You can follow its user-friendly interface to customize and tailor the system to your needs.
Whether it's integrating reservation widgets into your website, social media channels, or Google, Tablein simplifies the process, allowing you to start accepting online reservations with minimal effort through different channels.
As you can see below, satisfied clients confirm that Tablein is a top-notch tool characterized by simplicity and efficiency.

Source: Tablein
And not only that, but Tablein's 14-day free trial will give you more than enough time to convince yourself of its functionality and simplicity.
So, try it yourself!
To summarize, when choosing the booking system for your restaurant, be sure to consider the simplicity factor for both your team and your patrons.
Demo versions, free trials, and a compact knowledge base will help you simplify making and taking reservations.
Know the Importance of Reservation Management
Reservation management boosts efficiency and maximizes seating capacity, increasing revenue, which makes it a vital aspect of running a business.
On top of that, with good booking software, your reservation management becomes automatic and saves you lots and lots of time, allowing you to channel it into something else—like this Greek restaurant, for example:

Source: Tablein
Therefore, your restaurant booking system should let you effortlessly view and manage all reservations within the system.
Let's explore some ways to effectively manage reservations that align with the features that your booking software should have.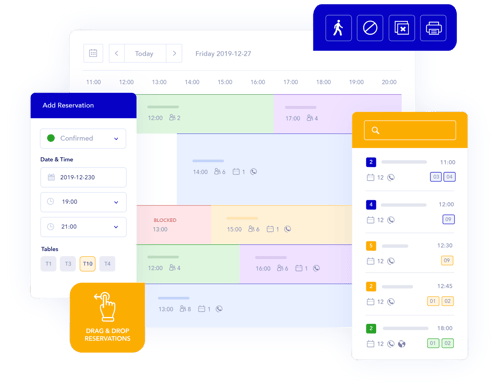 Source: Tablein
One of the key features you should look for in a reservation management system is an all-day reservation view, as you can see above.
This feature gives you a comprehensive overview of all reservations for the day, ensuring you stay on top of your restaurant's occupancy.
Moreover, with a drag-and-drop functionality, you can effortlessly assign and reassign reservations to different tables, optimizing your seating arrangements based on group sizes and preferences.
The floor plan view is another valuable tool that lets you visualize your restaurant's layout and table availability at a glance.
For example, since the table statuses are color-coded, you can quickly identify which tables are occupied, reserved, or available, streamlining the seating arrangement process.
Source: Tablein
Adding reservations should be a seamless process too, and a user-friendly system would offer various ways to add reservations.
Whether through online bookings, phone calls, or walk-ins, the solution you use should accommodate all reservation channels and let you enter them all quickly into the system.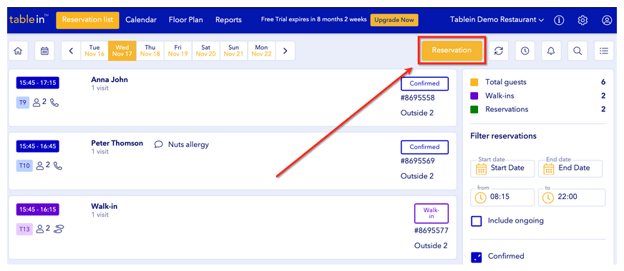 Source: Tablein
All these features are crucial for effective restaurant management. So, take a free trial or book a demo to carefully review the features of a particular software solution before deciding.
In conclusion, effective reservation management is pivotal for the smooth operation of any restaurant.
Utilizing the features in a robust booking system, such as those highlighted above, you can streamline your reservation process, optimize table assignments, and provide top-notch service to your valued patrons.
Look For Automated Customer Communication
In today's fast-paced world, efficient communication is critical to maintaining strong customer relationships.
In fact, 34% of restaurant-goers welcome receiving emails from a restaurant a few times monthly.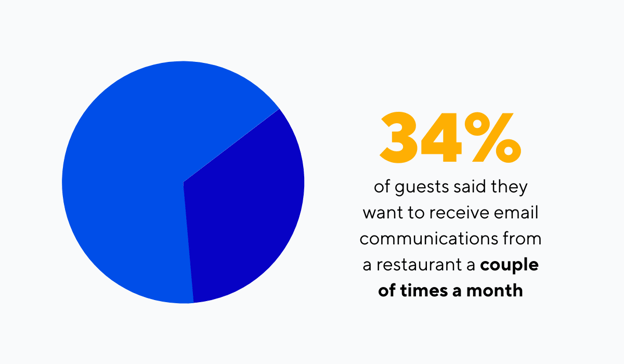 Illustration: Tablein / Data: Toast
So, when choosing a restaurant booking system, you should prioritize the systems that offer automated communication options, such as confirmation emails, reminder messages, or custom emails with special offers or discounts.
And this won't only benefit only your customer relationships, but also your business overall.
Let's see how.
First and foremost, you need to be able to notify your customers of their successful bookings immediately after they book a table in your restaurant.
You can see one such email below.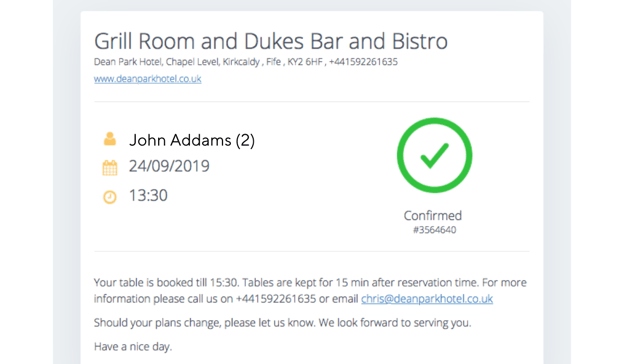 Source: Tablein
It has information about the date and time of the reservation, contact details, and other relevant info.
Email confirmations will ensure your customers that you have successfully noted their reservations and encourage them to visit you, knowing their table will be ready.
Reassuring, right?
Moreover, the system can be configured to send automated reminders to customers a day (or a few hours) before their scheduled reservation, prompting them to confirm or make any necessary changes.
Such reminder messages can be incredibly helpful in reducing no-shows and last-minute cancellations and, consequently, positively impact your finances.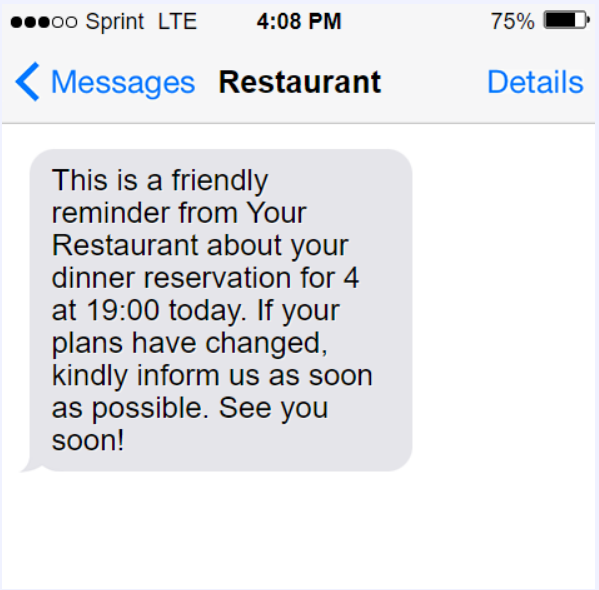 Source: Tablein
There are a few more ways how and why you should communicate with your customers. Let's mention custom messages.
Custom messages are essential because they provide an opportunity for personalized communication.
Whether it's a special offer, birthday greeting, or a thank-you note, being able to send customized messages based on specific customer preferences or occasions can help foster stronger connections with your diners.
For example, 46% of diners appreciate offers tailored to their birthdays, so why not send them a special offer or a discount on that particular day?
This might sound like a lot of work, especially if you have many loyal customers, but worry not because a robust booking software will do it automatically instead of you.
In summary, by harnessing the power of automated emails and text messages, you enhance customer engagement, elevate your customers' dining experiences, and mitigate no-shows.
To achieve these benefits, you should look for booking software equipped with an automated communication feature.
Understand the Need for Detailed Reports
For your restaurant to excel, it's important that you stay on top of the goings-on and hold all the strings in your establishment.
In your restaurant's case, these strings are all the essential data, reports, and analytics that help you manage your restaurant.
One effective way to achieve this is by selecting a reliable booking system.
A robust booking software will generate comprehensive reports within seconds, utilizing the data stored in its database.
These reports offer a wealth of information that can significantly benefit your business, such as improving your inventory management, staff scheduling, and the overall customer dining experience.
For instance, the reservation overview report, which you can see below, provides a clear snapshot of all of the guests that passed through your restaurant, including how they made their reservations and the number of cancellations or no-shows.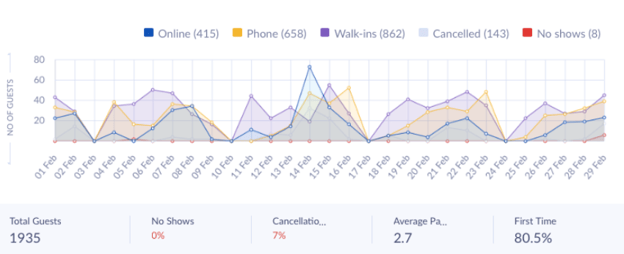 Source: Tablein
Whether you require reports for more extended periods or just a day, this feature allows you to access the information you need at any given moment.
Another valuable piece of information is which hours receive the most bookings, which offers insights into peak dining times.
By understanding when diners congregate at your establishment, you can ensure appropriate staffing levels and minimize food waste by accurately forecasting the amount of groceries you'll require.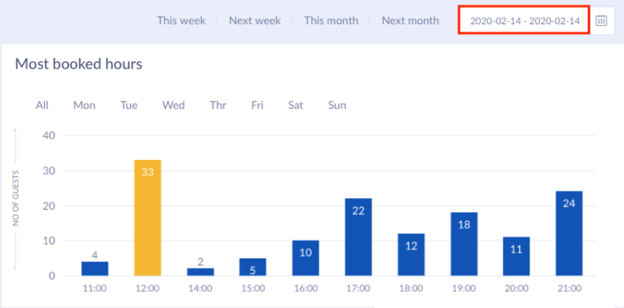 Source: Tablein
Furthermore, reports on the latest feedback and loyal customer reports provide valuable insights into customer satisfaction and loyalty.
By tracking the changes in feedback over time and identifying repeat customers, you can make informed decisions to enhance your business.
In summary, detailed reports play a vital role in the success of your restaurant.
They provide immediate insights that improve operations, increase revenue, and enhance customer satisfaction.
Therefore, when selecting a booking system, prioritize one that can generate these essential reports efficiently.
Compare Different Restaurant Booking Systems
Now that you know which essential features a good booking system should possess, it's time to utilize your knowledge to compare different options.
This step is crucial in making an informed decision for your restaurant because only then will you ensure that the chosen booking system aligns perfectly with your needs.
So, take the time to assess features, advantages, disadvantages, and, most importantly, reviews from other restaurants when choosing a system.
After all, who can give you a better insight into the system than a business similar to yours that is using it?
How can you do that, you might ask?
For example, Investopedia's evaluation of the top six booking software currently available can be a fantastic starting point for your comparison journey.
Their comprehensive review delves into the pros and cons of each system and provides pricing details. This resource will give you a solid foundation to build upon.
Below you can see a sneak peek into their evaluation: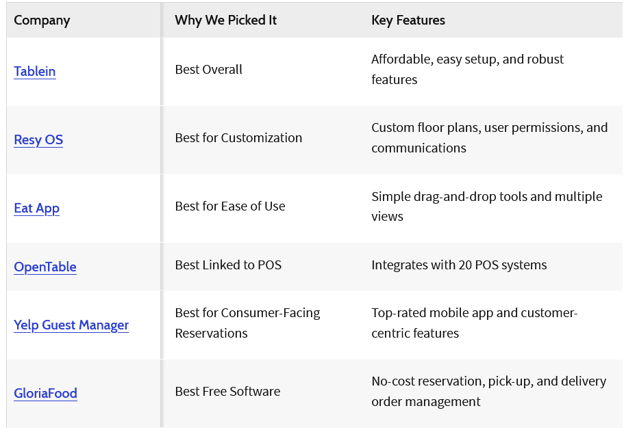 Source: Investopedia
Here is another excellent resource that could be helpful when comparing booking systems.
Like Investopedia, it considers the pros and cons of the software, gives prices, and explains differences between the systems.
To further expand your research, you should turn to websites like Capterra and G2.
These platforms specialize in comparing software and services, allowing you to access detailed reviews from businesses similar to yours.
Their firsthand experiences with the software will provide invaluable insights and assist you in making the right choice.
For example, Capterra enables you to see two different types of software side by side and easily compare their features, reviews, pros and cons, deployment and supports, and alternatives.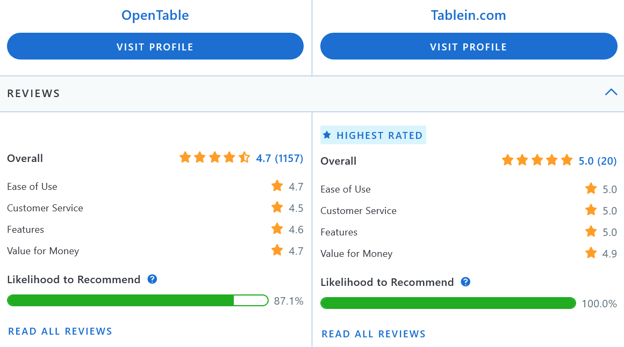 Source: Capterra
Overall, this comprehensive side-by-side overview is of great help when comparing software and can simplify your decision-making.
Remember, making a thorough comparison of the available options is a crucial step in deciding on the one that's right for you.
By leveraging the information available on platforms like Capterra and G2, you can gather exhaustive details that will guide you toward the ideal solution for your restaurant.
Conclusion
Selecting the perfect restaurant booking system starts with identifying the features that align with your restaurant's needs, from seamless widget integration, customizable floor plans, automated customer communication, to comprehensive data reporting.
Once you clearly define your requirements, it's time to compare different options.
Take advantage of demo versions or free trials offered by booking system providers.
This hands-on experience will allow you to explore the functionalities, interface, and user-friendliness of each system.
When you take all of these factors into consideration, you will have every reason to be confident in your decision.
We hope these insights help you find the perfect booking system to streamline your operations and elevate your restaurant's success.
Wishing you the best of luck in this important endeavor!
The Ultimate Guide to Restaurant Booking Systems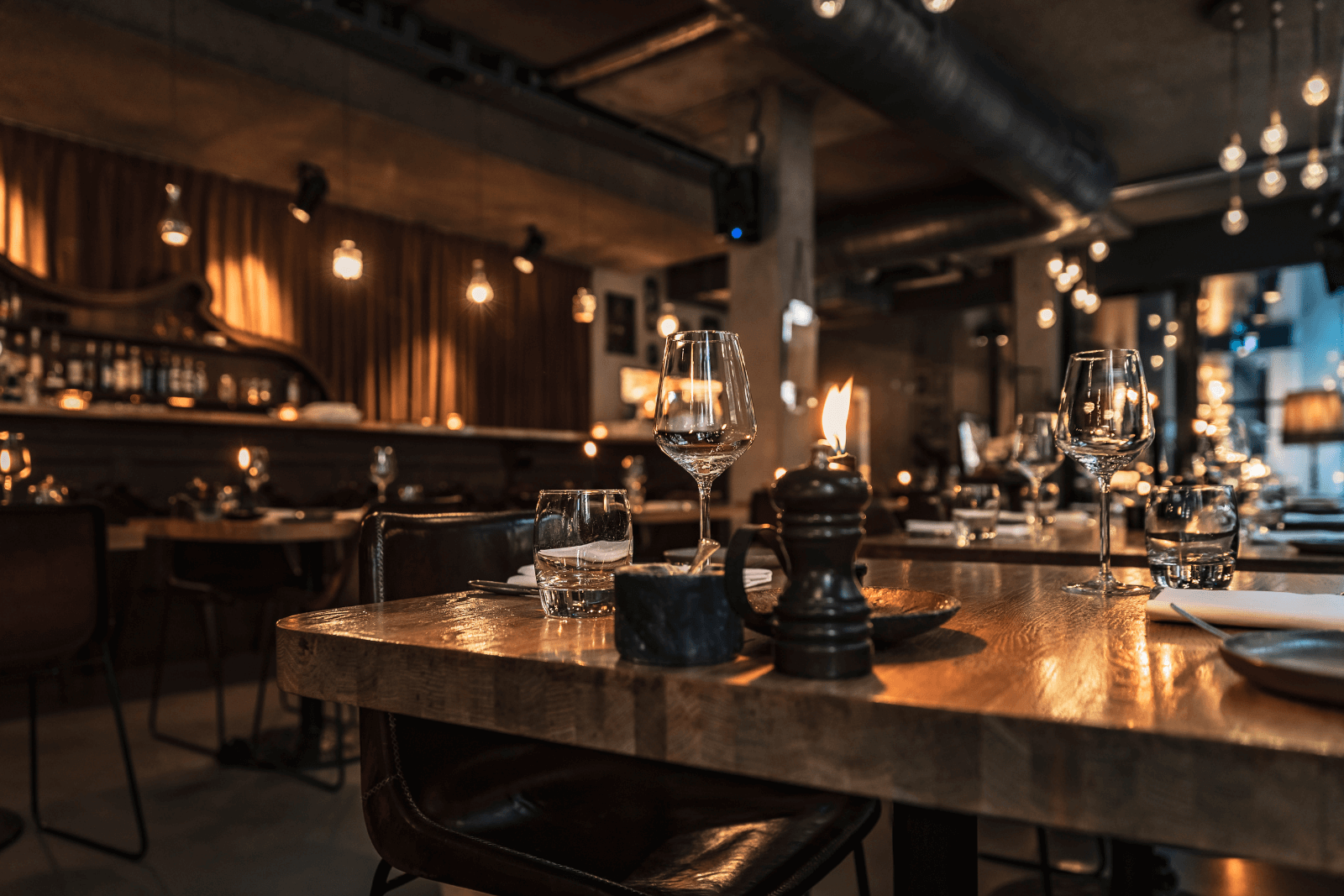 The Ultimate Guide to Restaurant Booking Systems
May 29, 2023 4:48:43 PM
11 min.
How Your Restaurant Staff Benefits From an Automated Booking System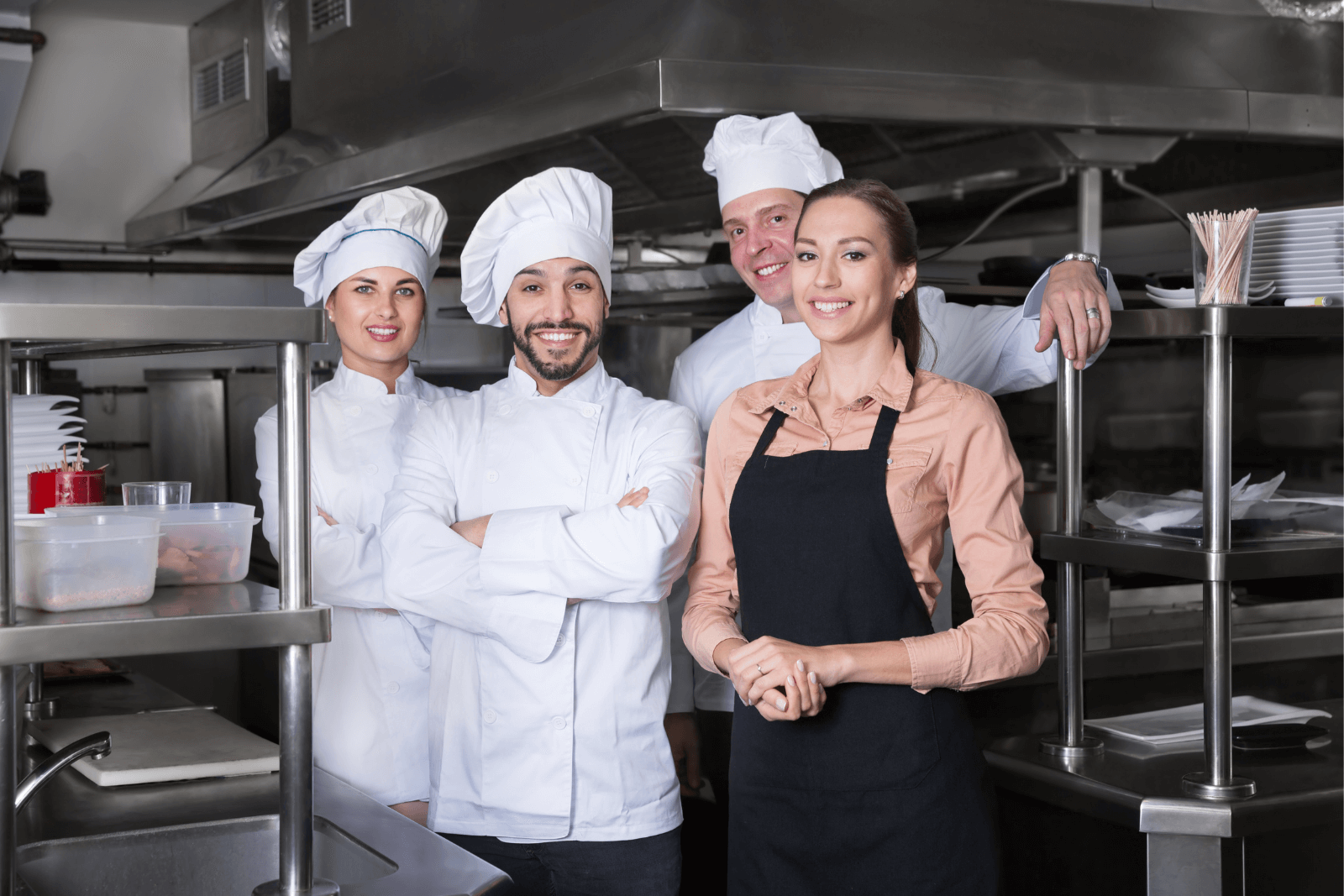 How Your Restaurant Staff Benefits From an Automated Booking System
Aug 22, 2023 4:01:41 PM
7 min.
How Does an Online Restaurant Booking System Work?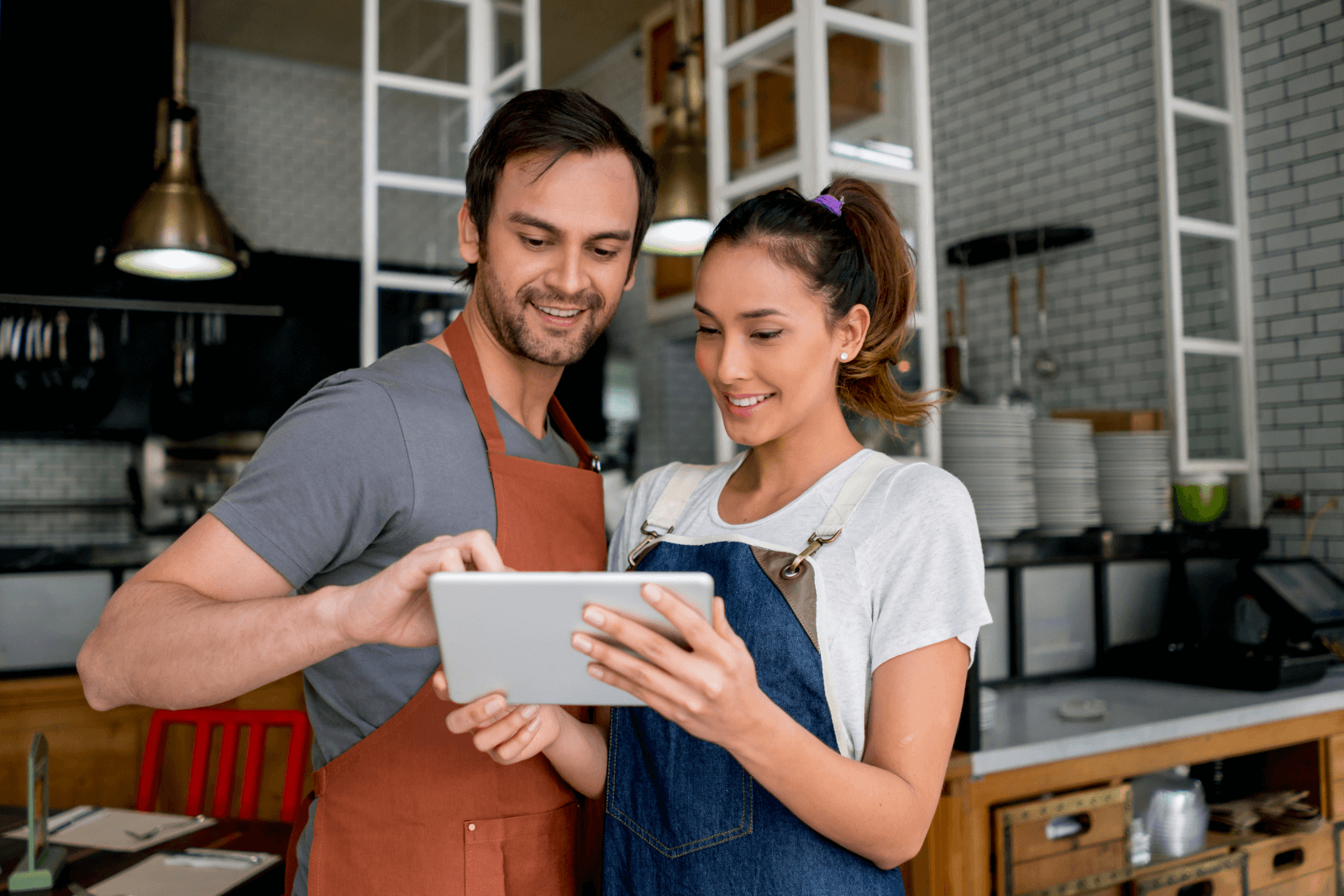 How Does an Online Restaurant Booking System Work?
May 25, 2023 12:03:01 PM
11 min.