Restaurant Cancellation Policy: Trends, Examples, and Expert Tips
11 min.
Mar 17, 2023 2:27:52 PM
With current challenges faced by restaurateurs, such as rising energy costs, labor shortages, and a recent global pandemic, it's no surprise that every bit of revenue is needed to keep a business running.
In these circumstances, late cancellations that leave the restaurant unable to rebook the table can seriously jeopardize your operation.
But why do these cancellations happen? Is there a way to stop them or reduce their harmful effects?
In this article, you'll find the answers to those questions and learn all about establishing a cancellation policy: your way of protecting your business from financial harm.
The True Cost of Last-Minute Restaurant Cancellations
When a guest cancels their reservation at the last minute, they're almost certainly ruining your chances of collecting revenue for that time slot.
It's going to be immensely difficult to get the table rebooked in time, and accepting a walk-in guest might not be possible because you're left with too little time to provide good service before the next booked diner.
Now, losing one reservation may not seem like a big deal, but bear in mind that as many as a fifth of all potential restaurant guests never show up for their reservation.
Illustration: Tablein / Data from: Carbon Free Dining
That means you stand to lose thousands of dollars in monthly revenue if this issue persists.
But the consequences go even further than that.
For example, if the restaurant bases its fresh ingredient inventory on reservations and pre-orders, a no-show or late cancellation could mean that this inventory will spoil and need to be thrown away.
This is especially problematic when restaurants take bookings from large groups, like in this next example:
Source: Reddit
Since this case involves fresh oysters, it would be almost impossible to salvage the lost reservation as this ingredient spoils very quickly.
Staff scheduling is another issue.
In many cases, staff schedules are created according to table occupancy during the evening. Slower evenings need fewer workers on the floor, while busier ones demand all hands on deck.
Now imagine if, by some stroke of bad luck, half of your diners canceled at the last minute.
That would mean your servers and kitchen staff would have to stand idle for extended periods of time and lose out on tip money they were counting on.
And since your staff can only work so many hours a week, you might have trouble supplying enough staff for the next busy evening because your workers would have clocked in their weekly quota.
To put a long story short, late cancellations can have a devastating effect on your restaurant's operations.
They can cost you thousands in lost revenue, cause you to throw out inventory because you couldn't use it, and throw your staff schedule into disarray.
The State of Late Cancellation Fees
Taking into consideration how harmful last-minute cancellations can be, it's no wonder that restaurant owners are taking action to shield their businesses from losses.
In fact, more and more restaurateurs are deciding to impose late cancellation and no-show fees on irresponsible guests who can't be bothered to get in touch with restaurants and give them a chance to rebook their table.
In places with large restaurant audiences, such as the UK, the proportion of restaurants with cancellation fees is quickly approaching 50%.
Illustration: Tablein / Data from: Zonal
This practice makes sense, especially in special circumstances, such as when booking large groups that occupy several tables and require more staff to be adequately served or during holidays when there's more interest in dining out, like at Christmas or Mother's Day.
The size of the fee varies a lot from one restaurant to another. Some businesses charge a symbolic fee simply to make it more certain that the guest will show up.
After all, once even a little bit of money is involved, guests will think twice before standing you up at the last minute.
Source: Provare
That makes sense for restaurants that don't have a large average check value or casual spots with fast service, where a late cancellation won't put a big dent into the restaurant's revenue for the evening.
At high-end restaurants, where service takes much longer and every cover fetches a hefty price, those fees can be quite high and cost the guest hundreds of euros.
Late cancellation fees are quickly becoming the norm worldwide, especially in fine dining.
Many restaurateurs are hesitant about imposing them for fear of chasing away their guests, but considering how widespread this practice has become, you can definitely count it as a valid option for your own establishment.
Why Guests Don't Read Cancellation Policies
Many late cancellations occur because guests simply aren't aware of your cancellation policy and assume they can cancel at any time, with no consequences for themself or the restaurant.
This sort of thing is bound to happen if your restaurant doesn't have a booking policy (including a cancellation policy) prominently displayed on your information resources, most notably your website and your online reservation form.
Therefore, it's your duty to make your cancellation policy as visible as possible. That way, you'll ensure every guest reads it, and friction over canceling on time can be avoided.
A good practice is to place it in your "Reservations" tab, in close proximity to the contact information for booking. Here's a good example.
A guest who wants to make a reservation will definitely see the policy before they find the contact information.
Source: Bagatelle
If you allow online reservations, it's also a good idea to display your cancellation policy within a reservation form or widget.
Table booking software such as Tablein will give you space to write your policy next to the reservation form, so it's absolutely unmissable for the guest, and everyone's on the same page as to when it's appropriate to cancel and what happens if the guest cancels at the last minute.
Have a look at a typical Tablein reservation widget to see how that works:
Source: Tablein
Another good practice to follow here is to keep your policy as brief and to the point as possible.
Bear in mind that restaurant-goers usually don't expect a complex process when going out for a meal.
They probably won't dedicate a lot of time and effort to read a comprehensive terms and conditions document like the one below:
Source: Blue Pepper
Instead, just make sure that the deadline for cancellations, as well as the consequences for not sticking to it (such as losing a deposit), are mentioned, as that's the information most pertinent to the guest's visit.
Of course, if there are exceptions to this rule (force majeure situations), you can add those, too, so that a guest knows their rights and obligations.
Cancellation policies are important for both your and your diners' interests. However, no one will read your policy if they can't find it or if it's difficult to comb through.
So make sure you've displayed it in an easily accessible spot on your website and stick to your main points.
Examples of Restaurant Cancellation Policies
Now that we've examined the significance of restaurant cancellations, both from the point of view of restaurant owners and their guests, let's dive into some real-world examples of cancellation policies to find some good practices.
9 Restaurant & Bar (Wareham, UK)
As this is a cozy restaurant, it makes sense that a small deposit for reservations is expected, just to motivate guests to take their booking seriously.
The deposit is charged in case the guest cancels with less than 48 hours' notice.
Source: 9 Restaurant & Bar
Nine's cancellation policy is a bit on the longer side for a restaurant of this size and check average, but it does a good job expressing the main points as well as informing the customer about the best ways to contact the restaurant.
Campbell Point House (Victoria, Australia)
Campbell Point House is a beautiful waterfront estate that offers accommodation and dining experiences.
Guests at the estate can enjoy a set five-course tasting menu for a substantial price.
As this is a fine-dining concept, it makes sense that the deposit is a bit larger and comes to 100% of the set menu price should the guest cancel with less than 72 hours' notice or 50% in case they cancel less than a week before their visit.
Source: Campbell Point House
Since this is a set menu, guests are required to pre-pay for their experience, a common practice with this kind of restaurant concept.
Carpe Diem (Napa Valley, USA)
Carpe Diem falls in between the two restaurants we discussed above with respect to their cancellation deposit.
The amount charged here is $20, meaning it provides the motivation for the guest to show up or cancel on time, but it also approaches the price for a cover at the restaurant.
That means the restaurant stands to collect some revenue, even if the guest doesn't make it.
One thing we'd like to emphasize in this cancellation policy is that the contact button is placed right under a short and clear description of the rules.
Source: Carpe Diem
That provides a good experience because a guest who intends to cancel and has just read the policy can do so in just a click or two, making it more likely they'll do what needs to be done.
Nightbird (San Francisco, USA)
This is another fine-dining establishment on our list. Guests are charged $185 for missed reservations or late cancellations (less than 48 hours).
What's interesting here is that the terms change if the reservation is for more than three people.
Source: Nightbird
A reservation counting four or more people will have to be canceled a week in advance, which makes sense because larger groups mean more expected revenue and need more staff to take care of them, requiring more time for this change to be handled.
Sushi Kimura (Singapore)
Let's end this list with a practice we wouldn't recommend: making the reservation and cancellation policy long and difficult to understand.
Sushi Kimura's policy takes a while to read through, and it wouldn't be surprising if most guests didn't reach the end of it.
Source: Sushi Kimura
The cancellation policy is tucked away in the third and fourth points here, and the guest would probably struggle to understand it.
Remember not to complicate things in your policies to ensure guests are aware of how to proceed when they need to cancel, without getting a nasty surprise once they do.
And that concludes our list of cancellation policy examples. To wrap up this article, let's talk about a good way of implementing your policy and enforcing its provisions.
Manage Cancellations Better With Table Reservation Software
Reading through this article, you may have wondered how all of these restaurants are handling cancellations and collecting deposits from guests that have never stepped foot on their premises.
Well, in most cases, this is done by implementing table reservation software that allows guests to book tables online, via the restaurant's website.
Source: Tablein
Some software products in this space, such as Tablein, also provide convenient methods to cancel bookings with just a click, for example, in the booking form itself (bottom left corner in the form above) or via a link in the confirmation email sent by the system once a reservation is made.
Source: Tablein
Even more importantly, tools like Tablein also come with integrations for payment platforms, such as Stripe and PayPal, meaning restaurants can easily take prepayments and deposits from guests who leave their card details.
Source: Tablein
This allows for smooth reservation management and protects restaurants from financial harm in situations where guests unexpectedly cancel or fail to show up.
To recap, table reservation software allows guests to independently pick the reservation date, time, and party size.
It also has features for enabling easy cancellation according to your policies and collecting deposits for bookings, meaning it's an essential tool in a modern restaurant owner's arsenal.
Conclusion
The key takeaway from this article is that late cancellations aren't something you should just make your peace with and thus accept the risk of losing thousands in revenue.
A solid, clearly displayed cancellation policy can help you inform guests why late cancellations are hazardous for your business and what the consequences are should they fail to let you know they're not coming until the last minute.
So, if you haven't already, create your own cancellation policy and use deposit collection and other tools at your disposal to enforce it.
5 Common Restaurant Complaints and How to Handle Them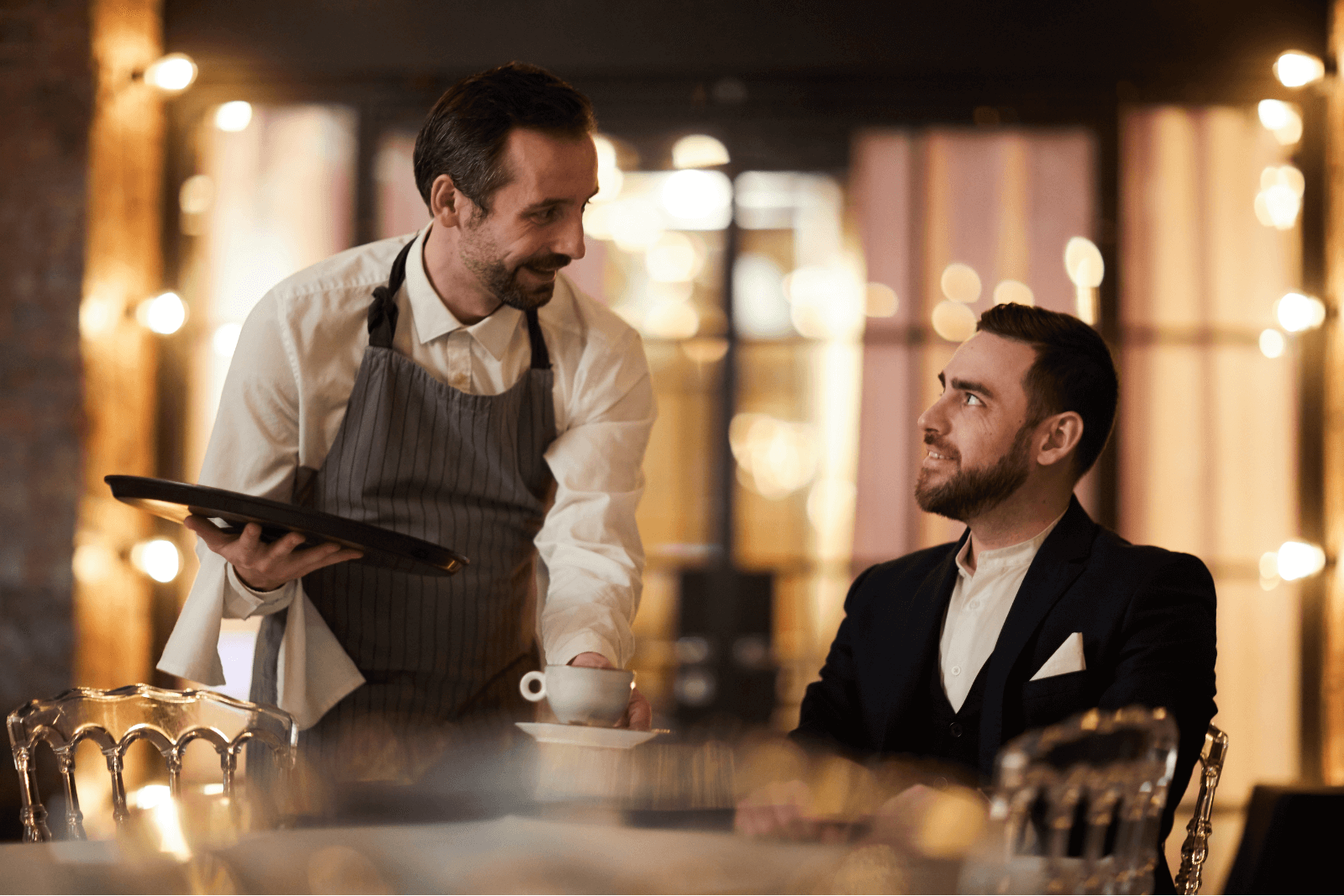 5 Common Restaurant Complaints and How to Handle Them
Feb 24, 2023 10:59:07 AM
10 min.
The Ultimate Guide to Restaurant Cancellation Fees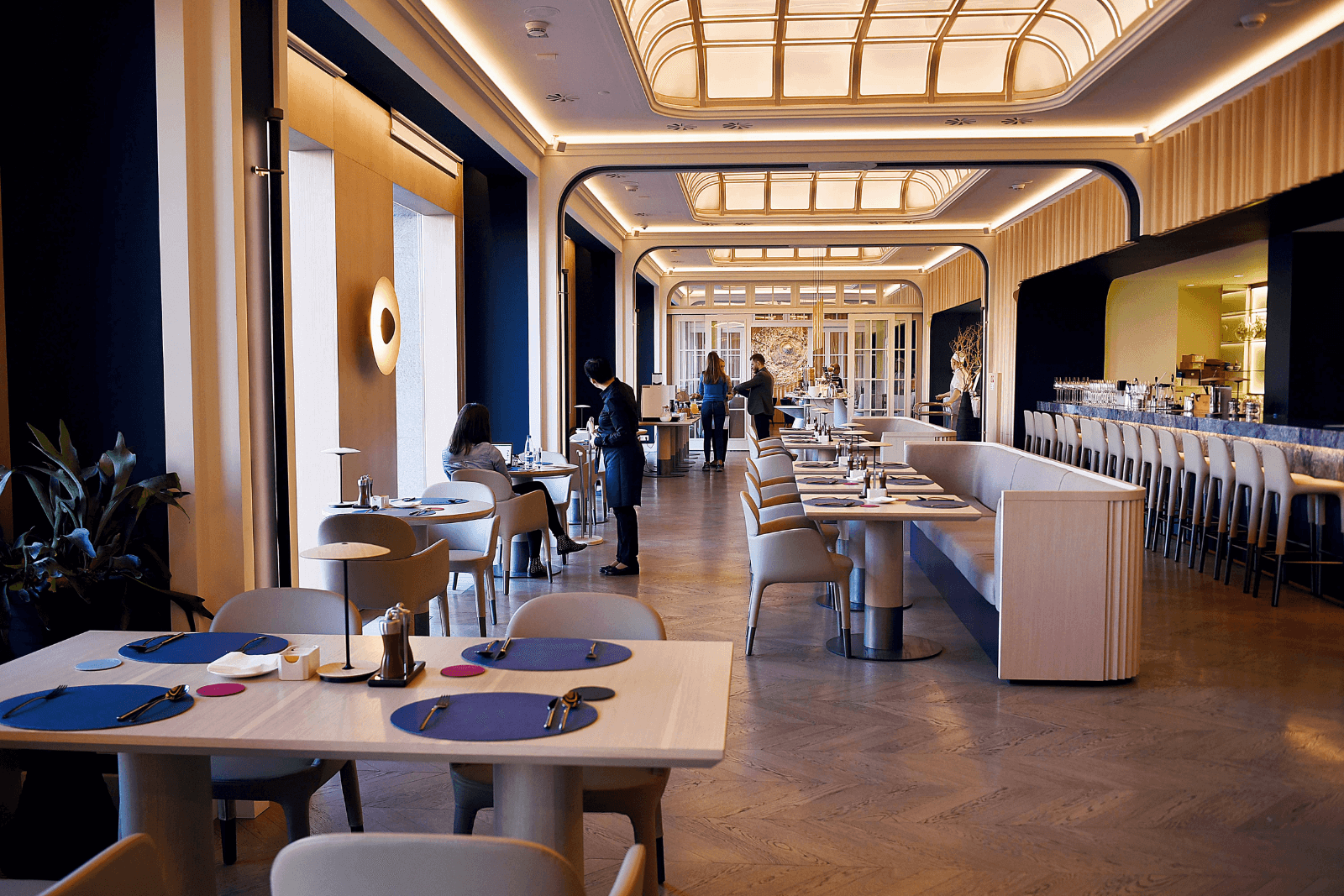 The Ultimate Guide to Restaurant Cancellation Fees
Aug 25, 2023 2:32:42 PM
11 min.
Ultimate Guide to Restaurant No-Shows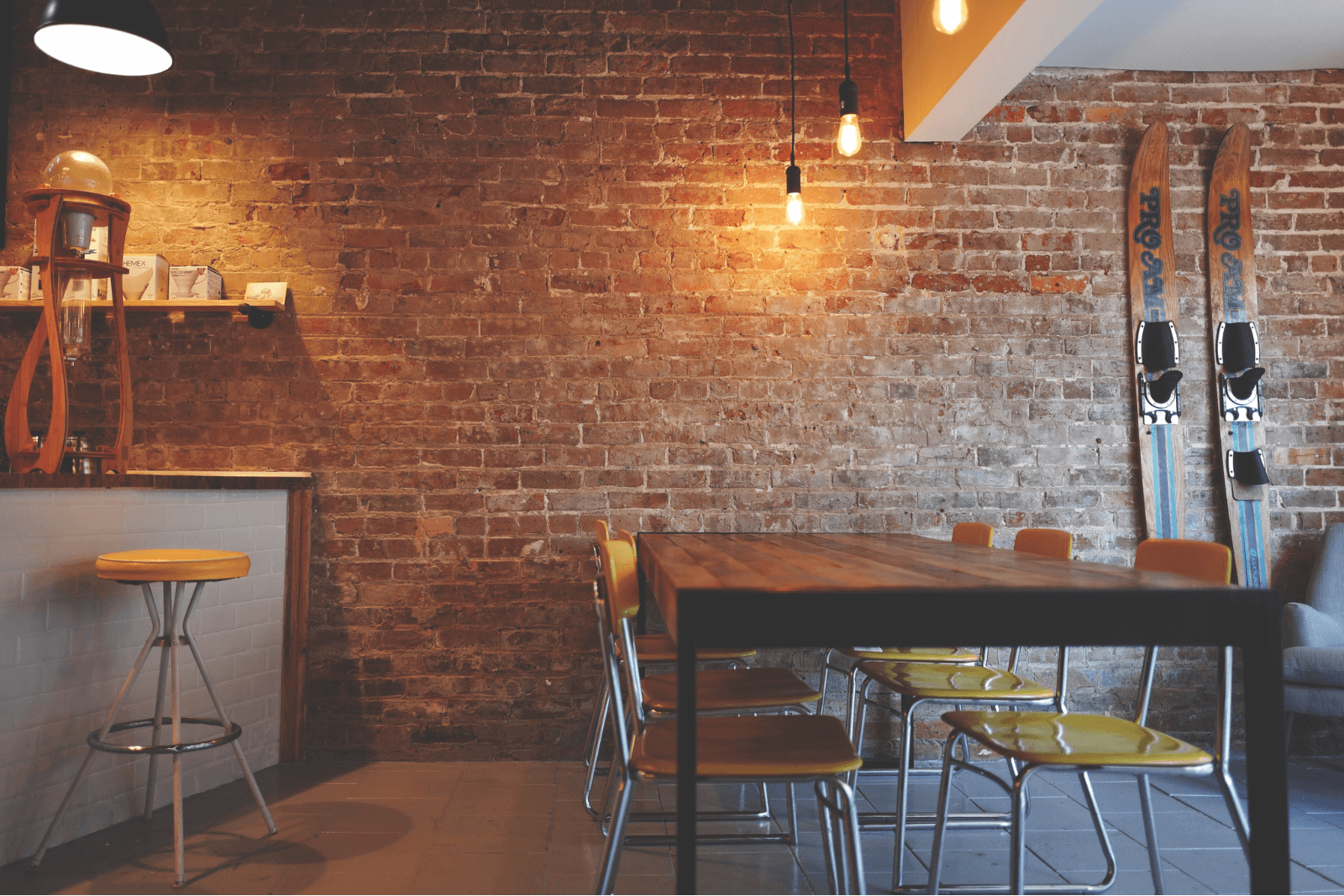 Ultimate Guide to Restaurant No-Shows
Apr 14, 2023 4:31:24 PM
13 min.