Getting customers to sit at your tables and keeping them satisfied is crucial for any thriving restaurant. Yet, with so many things to juggle, keeping your restaurant running smoothly can be complicated.
The traditional ways of managing bookings just don't cut it anymore. Instead, more and more restaurants are opting for modern, software-based restaurant booking systems to streamline their operations.
But why are these modern solutions so effective?
This article will give you insights into the five key benefits of such a system, showcasing their power to transform your business. We start with the ability of these tools to enable you to accept online bookings.
Allows You to Accept Online Table Bookings
Accepting online bookings is one thing that the traditional way of managing reservations can't do, but it's essential in this day and age.
Customers crave the simplicity that comes with online reservations. In fact, 34% of them are more likely to opt for restaurants that offer online booking options.
It's all about offering that immediate, always-available, customer-friendly booking solution.
Let's see what would happen if you had a well-designed restaurant website, but not much else.
A potential diner could stumble upon your site and instantly fall in love with the setting, the menu, and the overall vibe. They might decide to book a table for the following weekend.
Source: SleepTightHotels
However, in the absence of an online reservation system, they'd have to pick up their phone and call you.
But what if it was outside of your working hours? What if your staff was swamped and couldn't get to the phone? The customer might just move on to the next restaurant.
Yet, check out that beautifully positioned and clear "Book a Table" button in the image above.
After browsing The Fairway's website, customers can simply click this booking button and be whisked off to the booking screen.
Source: Tablein
What you're seeing here is the booking interface of Tablein, our intuitive and straightforward restaurant booking system. Customers choose their party size, select a date and time, and voila!
They've made a reservation with just a few taps.
Setting up Tablein for your restaurant is as straightforward as using it to book a table. With a few simple steps, you can add the Tablein widget to the following platforms:
Consider Facebook, for instance. After adding the widget link to the button section, you can get a call-to-action button that directs customers to your Tablein widget's reservation screen.
Source: WowYauChow on Facebook
Or, you can incorporate the same widget link into your Facebook posts, as illustrated in the screenshot below.
Source: The Fairway Pub on Facebook
Now, any captivating photos of your dishes that you post on Facebook can lead to an interested customer booking a table right then and there. Simple as that.
In today's digital age, having an online booking option that can be integrated across various platforms is no longer a nice-to-have, it's an absolute must.
So, discover the ease of online table bookings through a system like Tablein.
Assists You in Improving Table Management
A booking system certainly broadens your options for taking reservations, but it also aids in managing them afterward.
One crucial facet of restaurant operations that gets a serious upgrade with a booking system is table management.
An excellent booking tool aids this multifaceted process that involves table turnover, floor plan design, reservation management, and customer flow management.
Let's take a closer look at the process of handling reservations, the bread and butter of effective table management.
You might be thinking, "I've got my trusty reservation book. Why would I need a digital system?"
Source: Amazon
Imagine the following scenario.
A lively party of guests arrives for their reservation. The staff member at the reception desk tries to find their booking in the reservation book, which is full of illegible writing.
Or worse yet, it turns out that someone has forgotten to record the reservation in the book altogether.
You're now losing precious time instead of seating the guests and taking orders in order to increase your table turnover rate.
That's where a booking system proves its worth. It makes creating and viewing reservations a breeze.
Take a look at the image below. Here's a sneak peek of how your operations could look with an advanced reservation system. Every reservation for each day of the week is visible on a single screen.
Source: Tablein
Gone are the days of laboriously noting reservation details by hand.
With a booking system, your staff can effortlessly add accurate reservations with just a few taps, selecting the number of guests, date, and specific table and inputting any customer details, as shown below.
Source: Tablein
Once the reservations have been input into the system, an additional layer of functionality becomes apparent.
You're not just able to add reservations but can also monitor the status of each table in real time through helpful filters.
Source: Tablein
Your staff can now quickly identify which tables are currently occupied, which ones are about to be free, and which ones are set for future bookings, aiding efficient decision-making.
Is there a last-minute cancellation that appears on the screen? Staff can quickly spot that and assign the table to walk-in guests. Is a reservation coming up? Wait staff can prepare the table for the new arrivals.
In essence, an effective booking system should act as your personal assistant, simplifying table management and letting you focus on delivering the best dining experience.
Makes It Possible to Optimize Staff Schedules
Efficient scheduling is often an underappreciated part of restaurant operations but one that has tremendous impact on your business.
Running a restaurant isn't just about food and service—it's also about managing your staff effectively.
Poor operational management can often lead to a disorganized staff schedule which can negatively impact employee morale and, subsequently, their pay.
These issues contribute to the high employee turnover rate, which plagues many restaurants.
Source: Notch
As you can see from the data above, almost one-third of restaurant employees have left a restaurant for higher pay, while one-quarter of them have opted for an establishment with a more reliable schedule instead.
Without anything guiding your decisions, you can easily make the mistake of either overstaffing or understaffing.
Illustration: Tablein / Data: VeryAbleOps
As shown in the image, overstaffing can lead to numerous issues, ranging from trying to keep surplus staff members busy, reducing their scheduled hours, or even having to give them unwanted time off.
The resulting job unpredictability and lowered pay can be detrimental to your staff and cause them to quit.
On the other hand, understaffing can leave your team overworked and the quality of your service compromised, neither of which is desirable.
Enter the restaurant booking system. With an effective booking tool, you should be more than well-equipped with invaluable data to guide your staffing decisions.
Source: Tablein
Take a look at the data chart above.
A booking system should provide data about your most booked periods of each day of the week, informing you about when your restaurant experiences peak customer traffic.
This can help you plan your staffing needs around this data.
Or, consider the weekly reservation lists we showcased in the previous section.
With an overview of reservations throughout the week, you can decide how many employees you'll need each day.
This aids in maintaining a well-balanced staff schedule and can ensure you're neither overstaffed nor understaffed.
In essence, an effective booking system keeps your staff happy and your operations on track.
Deters Customers From Becoming No-Shows
Our fourth key reason for using a restaurant booking system is that it's one of the most efficient ways to handle missed reservations.
Guests impulsively making a reservation but ending up being no-shows can significantly affect your business.
After all, a table left unoccupied is potential revenue unearned, wasted resources, and wasted time and effort of your staff.
The prevalence of no-shows is one of the greatest downsides of taking reservations, so you must handle this issue effectively. One way to do so is by implementing cancellation and no-show fees.
Consider the following image, showing how a reservation system can help with this process as well.
Source: Tablein
Enforcing these fees becomes hassle-free when you use the right booking system.
A well-designed system will provide you with the option of taking the payment card information from your guests and securing a deposit or charging a fee if they fail to honor their reservation.
One point to note is the need for transparency and clarity regarding the no-show and cancellation policy.
Source: Tablein
As the screenshot above illustrates, all policy details should be prominently displayed on the booking confirmation screen in your booking software.
Moreover, information that the current reservation has a no-show fee in place helps reinforce the policy.
For a final layer of protection against missed reservations, a booking system needs to have the option of sending timely automatic reminders with all necessary details through SMS or email messages.
Source: Tablein
Look at the above image. An encouraging email prompting guests to confirm their reservation ahead of time, or to inform the restaurant of any plan changes, is always a good idea.
It's not just about the potential fees. It's about fostering a respectful relationship between the restaurant and its patrons.
By employing these measures, a restaurant can drastically reduce the likelihood of no-shows, improving the efficiency of its operations and, ultimately, its bottom line.
Makes It Easier to Manage Walk-in Customers
Finally, while a booking system can help streamline your reservation management process, the benefits don't end there.
On top of organizing your bookings, a great system will help you handle those spontaneous guests who just happen to pop by smoothly.
This might not seem like a big deal, but anyone who's worked in a busy restaurant knows that balancing walk-ins with reservations can be like walking a tightrope.
Now, you might be thinking, "Can't I just use a notepad and a pen to make a note of the walk-ins?"
Source: Tablein
Sure, you could do that. But why have your staff handling a pen-and-paper waitlist while they have a restaurant full of hungry customers when there's an easier way?
As the picture above illustrates, managing your waiting list through a reservation system can be a more straightforward process.
Adding a new table to the list should be as simple as clicking on a few buttons that will record the details of the walk-in customers and immediately add them to the waiting list screen.
Source: Tablein
The guest count, any particular seating and time preferences added in the comments section, and voila, you're done.
Notice the option to add the guest's phone number and the checked boxes at the bottom? These features allow you to send guests an automatic message when their table is ready.
Take a look at the example below, showing a text message that can be automatically sent to your customer's phone.
Source: Tablein
A short text message telling them their table is ready is more than enough. No need for guests to crowd near the host stand, and no need for your staff to shout over the restaurant buzz.
These SMS updates can improve your guests' experience and allow your staff to focus on other tasks.
As you can see, by bringing walk-ins into the digital age, you can streamline your service and reduce some of that rush hour stress.
This smart, streamlined approach keeps your customers happy, your staff organized, and your restaurant humming along smoothly.
Conclusion
Throughout this article, we explored five main reasons why you should seriously consider integrating a restaurant booking system into your restaurant's operations.
By now, we hope you have seen the ways in which these tools can streamline your restaurant's reservation management practices and contribute to your overall success.
A booking system has it all, from expanding your booking options and helping you seamlessly manage your tables and your staff's schedules to protecting your revenue from no-shows and improving your diner's experience.
So, embrace the insights we presented and use them to transform your restaurant into a well-oiled machine, one that can cater to both customer satisfaction, your staff, and your operational efficiency.
The Ultimate Guide to Restaurant Booking Systems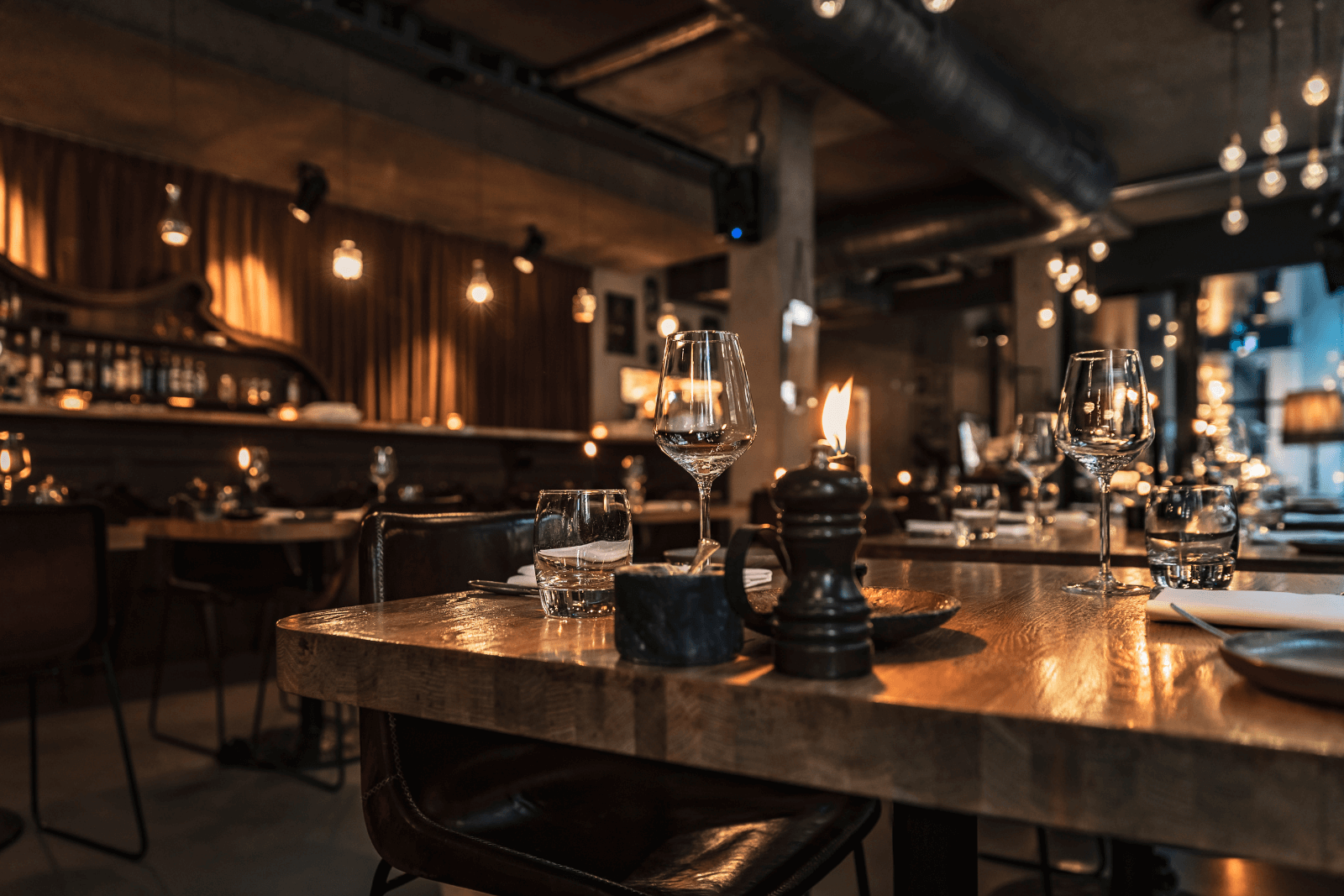 The Ultimate Guide to Restaurant Booking Systems
May 29, 2023 4:48:43 PM
11 min.
Top 7 Features a Restaurant Reservation Software Needs to Have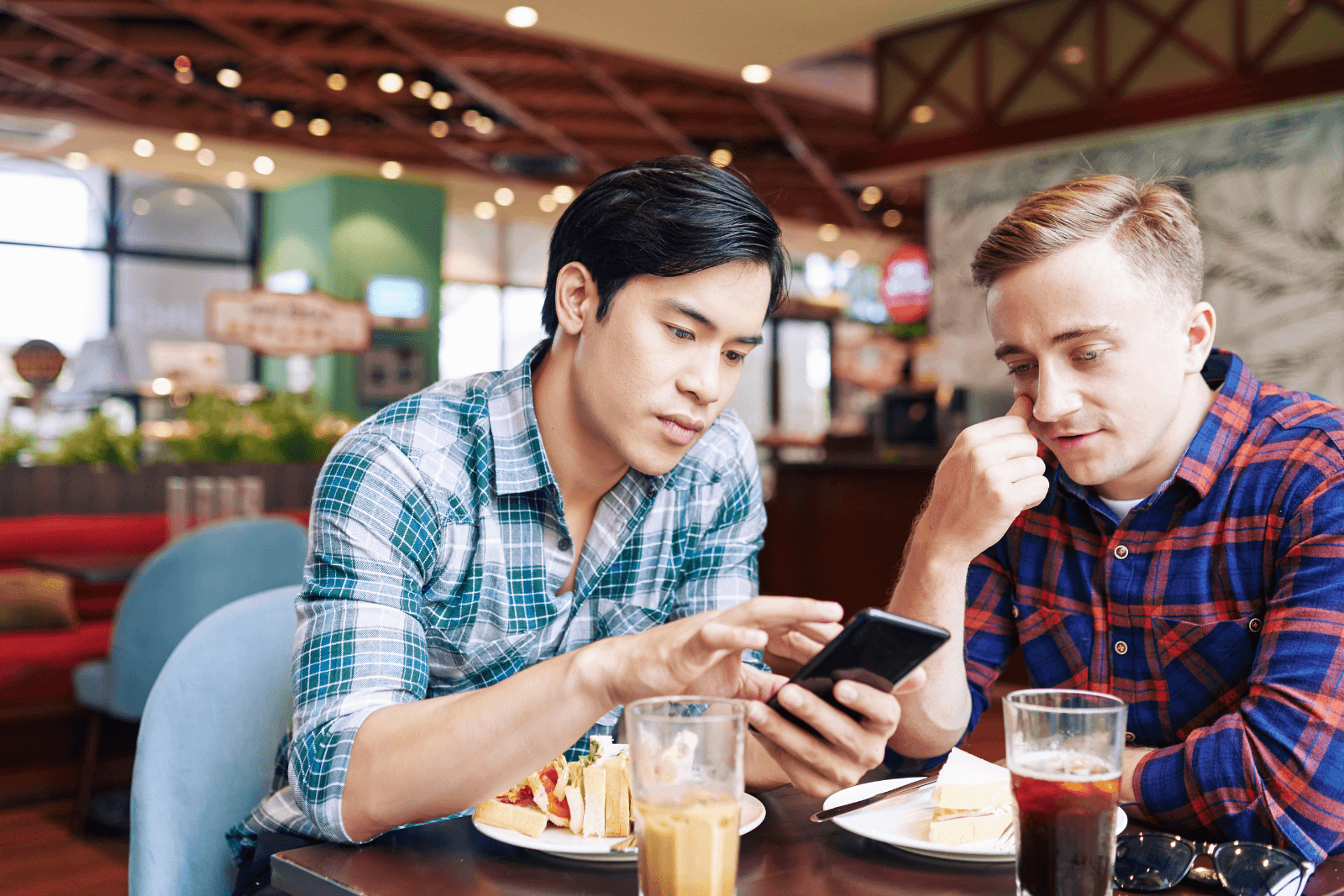 Top 7 Features a Restaurant Reservation Software Needs to Have
Apr 27, 2023 4:59:28 PM
11 min.
Best Practices for Creating a Seamless Restaurant Reservation Experience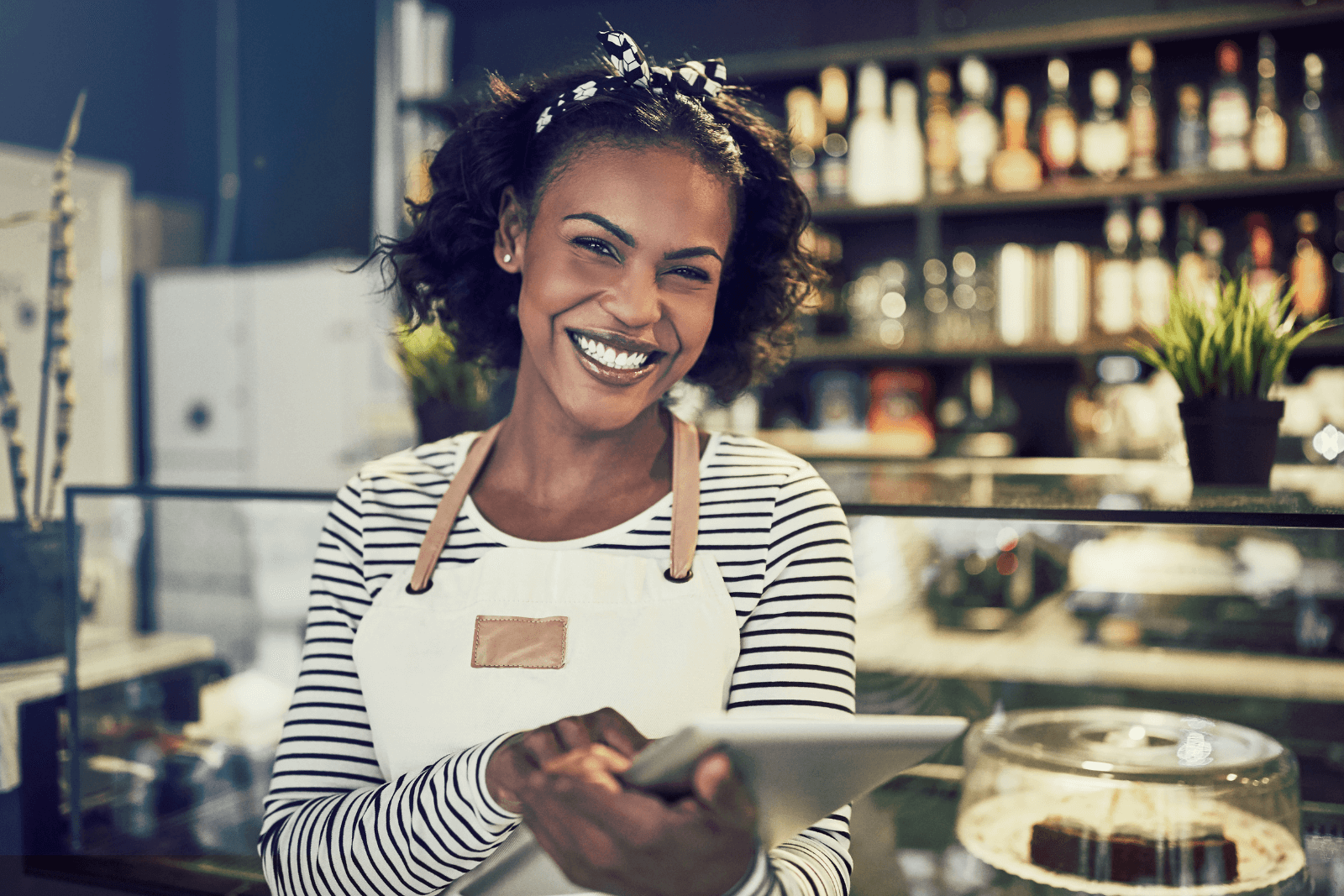 Best Practices for Creating a Seamless Restaurant Reservation Experience
Jun 27, 2023 12:28:51 PM
11 min.