Nowadays, restaurant owners are increasingly adopting automation tools like table booking, payment processing, inventory management, or digital marketing software.
That's because, one, guests have come to expect the speed and convenience provided by such tools, and, two, restaurateurs can leverage them to make their operations more efficient and cost-effective.
In this article, we'll explore five key ways restaurant automation streamlines everything from reservations to reporting and provide valuable insights into how modern technology is reshaping the dining experience.
Streamlines the Table Reservation Process
If you're still relying on phone calls and emails to manage table reservations at your restaurant, adopting online table booking software can streamline the entire process, making it more convenient for both your customers and your staff.
Managing reservations (coupled with walk-in guests, cancellations, and no-shows) on a daily basis is probably one of the most time-consuming and repetitive tasks for your customer-facing staff.
At the same time, potential guests are forced to deal with phone calls or back-and-forth emails during business hours to make their reservations.
This directly clashes with 40% of people who, according to Zippia's research, make their appointments outside business hours.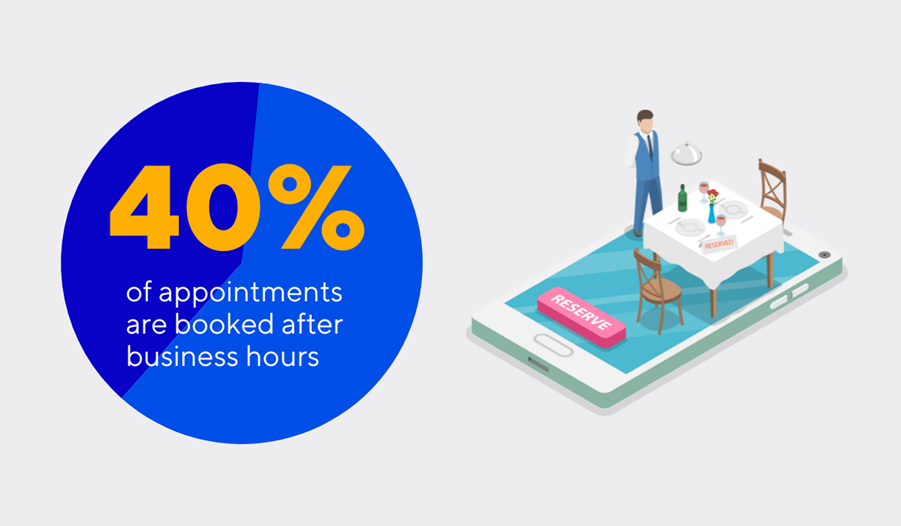 Illustration: Tablein / Data: Zippia
This statistic shows that not providing your customers with the ability to book a table whenever they desire might lead to losing potential bookings.
Conversely, using online restaurant reservation software that's always available and needs no human intervention can revolutionize your table reservation process.
By adopting this technology, your guests can make reservations at any time (24/7) and receive immediate confirmation, as well as timely reminders via SMS or email.
This not only offers enhanced convenience but also contributes to improving customer satisfaction.
Moreover, your staff will have much more time to focus on handling tasks that can't be automated, such as delivering exceptional customer service.
The good news is that acquiring online booking software doesn't have to be complicated or expensive.
For example, our restaurant reservation software, Tablein, was designed with simplicity, ease of use, and cost-effectiveness in mind.

Source: Tablein
This software widget can be easily integrated into your website, social media platforms like Facebook and Instagram, and online services like Google Maps and Google Posts.
That way, guests can book a table regardless of how they found your restaurant, whether it's through a web search, social media post, or while exploring your restaurant's location on Google Maps.
Using Tablein, your guests can select their preferred date and time, and the system will automatically check the availability and confirm their reservation via email or SMS.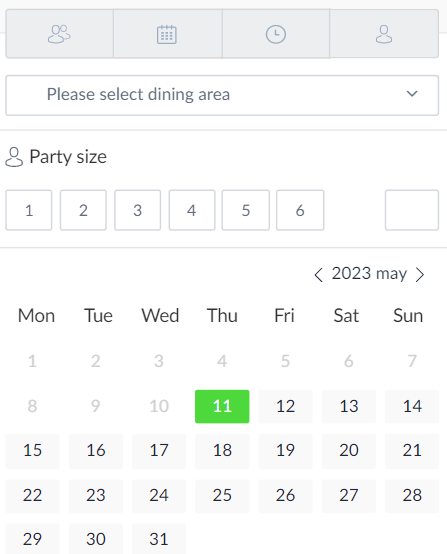 Source: Tablein
In parallel, you can use it to set up automatic reservation reminders that guests will receive at a specific time, thus improving customer satisfaction and streamlining reservation management.
Moreover, you can display your reservation policy, which can specify the reservation time (e.g., 2 hours) and/or inform guests about cancellations, the no-show fee, or the required rush-hour deposit, all of which can reduce the number of no-shows.
To recap, online table booking tools like Tablein can automate your restaurant's entire reservation process, enhancing the convenience and satisfaction of both your customers and staff.
Facilitates Quick Payment Processing
Another major component of how restaurant automation tools improve efficiency relates to software systems and mobile devices that facilitate quick billing and payment.
Today, diners have come to expect a seamless, convenient, and efficient payment process when they finish their meals.
To meet this expectation, restaurants are increasingly turning to automation tools, including mobile devices, to accelerate payment processing and make the billing experience more convenient for both staff and guests.
One of the most prominent solutions for expediting payment is the use of point-of-sale (POS) systems.
These systems have evolved significantly and are no longer just about processing credit and debit card transactions, but offer a wide range of features that streamline the entire payment process.
For instance, Lightspeed provides restaurants with small, handheld POS devices that servers can use to take orders and process payments.

Source: Lightspeed
These POS devices are small enough for servers to keep them in their apron or pocket.
That way, there's no need for them to constantly traverse between the dining area and the fixed cash register, which significantly boosts the speed of service.
Furthermore, POS systems can accept various payment methods like credit and debit cards or digital wallets, which typically include contactless payments.
This versatility ensures that guests can easily pay in the manner they prefer, enhancing their overall dining experience and helping you increase table turnover.
For example, a guest can simply tap their contactless payment card or mobile wallet on the POS tablet, and the payment is processed instantaneously.
Another contactless payment (and ordering) method is QR codes.
In one setup, guests scan the QR code menu with their smartphone to view your restaurant's offer, order what they want, and pay for their order, all without leaving their table.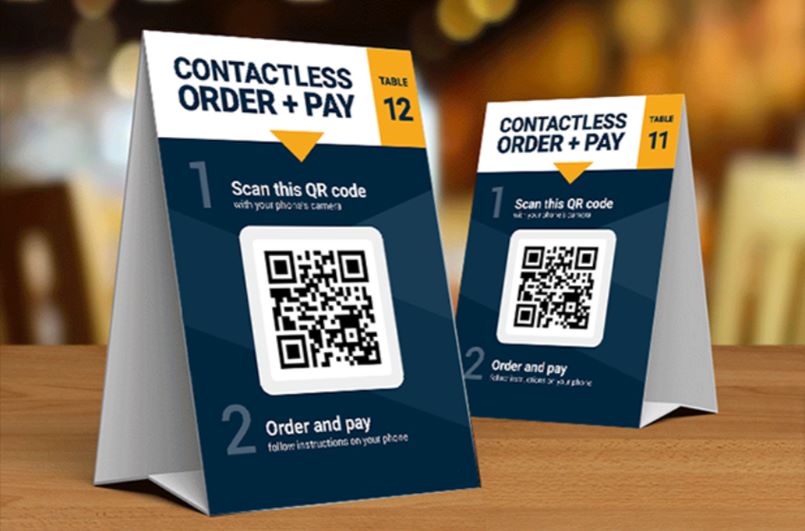 Source: Evergreen POS
Another billing and payment setup refers to printed bills having a QR code on them, which guests can scan to complete the payment process without the need for physical cards or cash.
Moreover, many restaurant POS systems can generate digital receipts, which are reviewed and paid by the guest on a POS device, and then sent directly to the guest's email or smartphone.
This not only reduces paper waste but also provides guests with a digital record of their transactions, increasing transparency and trust.
Overall, payment automation tools (in combination with mobile devices) facilitate quick payment processing, allowing restaurant staff to focus on providing excellent customer service rather than being tied up with manual billing and payment procedures.
Improves Inventory Management
Automated inventory management tools enable restaurants to track the amount of stock on hand and ensure they have all the ingredients they need for their menu while avoiding overstocking and reducing food waste.
Moreover, such software solutions are often integrated with the POS system we just covered, meaning that the ingredients for ordered meals can be automatically subtracted from the inventory in real time.
Naturally, this will depend on the specific software used.
In other words, some solutions may indeed automatically deduct inventory items while others might require manual input or batch processing at the end of the day.
In any case, the automation provided by this kind of software ensures accurate tracking of stock levels and reduces the chances of running out of essential ingredients during peak hours, thus making inventory management more efficient.
On that note, here are the benefits of using an automated restaurant inventory management system, courtesy of Techjockey:

Source: Techjockey
As you can see, such a system allows restaurants to better control risks like food spoilage, inventory theft, late vendor payments, inaccurate stock tracking and forecasting, and fluctuations in demand.
Furthermore, modern inventory management tools often come with features like setting reorder points for ingredients, which can automatically generate low inventory alerts (and even purchase orders) when stock levels drop below a certain threshold.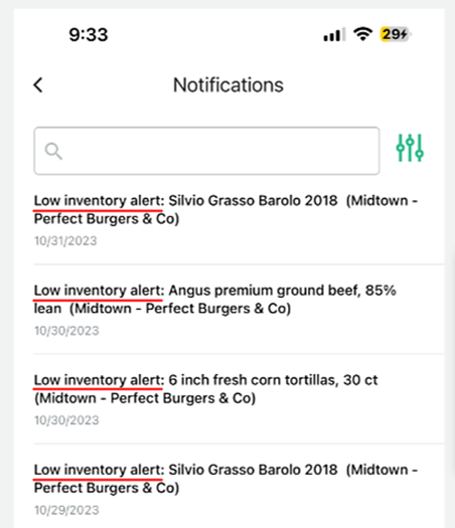 Source: MarketMan
Such alerts promptly notify responsible staff when specific ingredients reach a predefined threshold, thereby ensuring timely reordering.
This not only prevents the hassle of last-minute sourcing but also guarantees that essential food items are always available during busy periods.
Additionally, inventory management systems help enhance the overall efficiency of restaurant operations by reducing the margin of error associated with manual stock monitoring and ordering.
That way, they contribute to reduced food wastage and improved cost control, which aligns with sustainable practices and cost-saving strategies.
We can conclude that inventory management software tools empower restaurants to streamline stocking operations, reduce risks like spoilage and incorrect record-keeping, minimize food waste, and promote a more environmentally conscious approach to running a restaurant.
Automates Marketing
In today's world of online reviews and social media posts, software tools that automate your restaurant's marketing efforts play a pivotal role in attracting and retaining customers.
When it comes to automated marketing tools, the market offers a wide variety of specialized and all-in-one solutions.
For instance, email marketing software allows restaurants to automate the sending of personalized, targeted emails, such as promotions, special offers, or event invitations, to their former guests, thus encouraging return visits.
Similarly, loyalty program management software can automatically track customer visits and spending, rewarding them with discounts or other perks for a specific number of visits or friend referrals.
Source: Toast
Both email marketing and loyalty management solutions are often combined in a single, wide-ranging restaurant management system that can also include the POS system, order taking, staff scheduling and payroll, and inventory tracking.
Likewise, there are customer relationship management (CRM) software solutions that are focused on automating marketing aspects related to customer interaction and engagement.
Such comprehensive systems will typically include emails and loyalty programs we mentioned coupled with SMS marketing and online review management tools, both of which can improve your marketing efforts.
For example, email automation can help manage online reviews by sending automated follow-up emails or text messages to customers, encouraging them to leave reviews after their dining experience.
Concurrently, some online review management tools can aggregate reviews from various platforms into a single dashboard, making it easier to monitor and respond to customer feedback.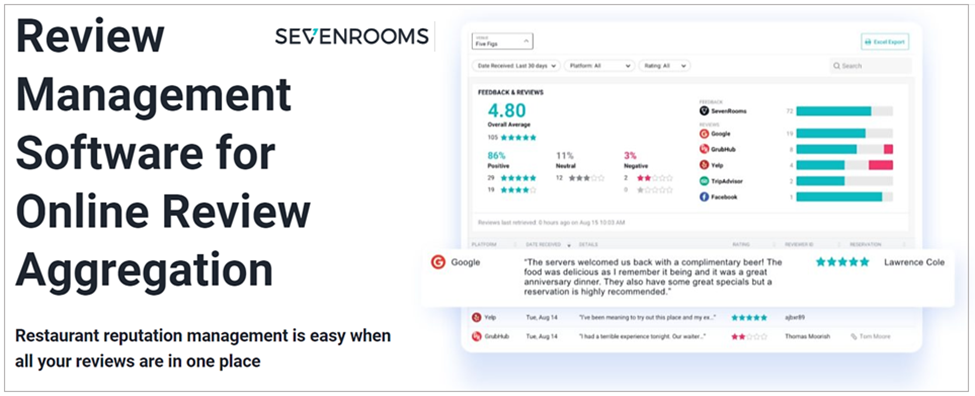 Source: SevenRooms
Such tools can also monitor social media for mentions and comments, while integrated or separate automation solutions enable restaurants to schedule posts in advance, or automatically respond to reviews, ensuring a consistent and engaging online presence.
For example, if a customer posts a positive review on Facebook, the software can automatically like, comment, or even share the review on the restaurant's page, showcasing positive customer experiences.
By automating these and other marketing tasks, restaurants can save time, reduce the risk of overlooking important marketing activities and ideas, and provide a more personalized experience to their customers.
All in all, automation tools have become essential for effective marketing in today's digital age, ensuring you can attract and engage customers in a competitive landscape.
Enables Easier Reporting
It could be said that all the efficiency-improving restaurant automation tools we mentioned until now enable easier data collection, reporting, and analysis compared to keeping records manually on paper or spreadsheets.
In other words, automation doesn't just optimize operational tasks.
It also provides a wealth of data that restaurants can use to make better-informed decisions, enhance customer experiences, and improve factors that affect their sales, overall efficiency, and profitability.
For instance, POS systems store detailed information about transactions, menu item sales, customer preferences, and peak dining hours.
This data can be used to generate different sales, inventory, labor, and expense reports for accounting and performance monitoring purposes.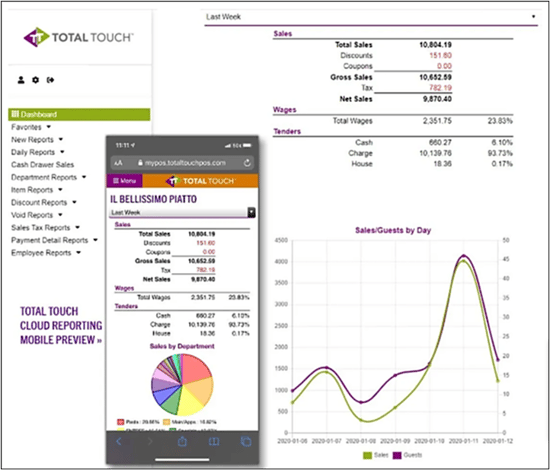 Source: Total Touch
Moreover, the data collected by your POS system can be analyzed to determine which dishes are the most popular, track revenue trends over time, and adjust pricing strategies or menu offerings accordingly.
Similarly, inventory management systems track stock levels, ingredient usage, and supplier performance.
By analyzing this data, your restaurant can optimize the procurement process, minimize food waste, and reduce overall operational costs.
Furthermore, various automation tools, such as loyalty management or table reservation software, also provide data reporting and analytics.

Source: Tablein
The insights gained by leveraging these features can be used to build a comprehensive understanding of your diners' preferences and behaviors.
Naturally, automated report generation and data analysis can be used to track your restaurant's key performance indicators (KPIs), identify areas that need improvement, and make data-driven decisions.
To recap, most restaurant management software tools enable easier reporting by automating data collection and analysis, allowing restaurants to obtain valuable insights into their overall operational efficiency, staff performance, and customer preferences.
Conclusion
Having covered five ways restaurant automation tools improve efficiency, it's clear that embracing these technologies can help restaurants improve their overall operations, including providing great customer service.
That way, customers get the service speed and convenience they've grown accustomed to, while your restaurant gets higher productivity, lower costs, and increased profitability.
So, look at your restaurant's operations, determine low-efficiency points, and then select the tools you need to make them more efficient and cost-effective.
The Full Guide to Restaurant Automation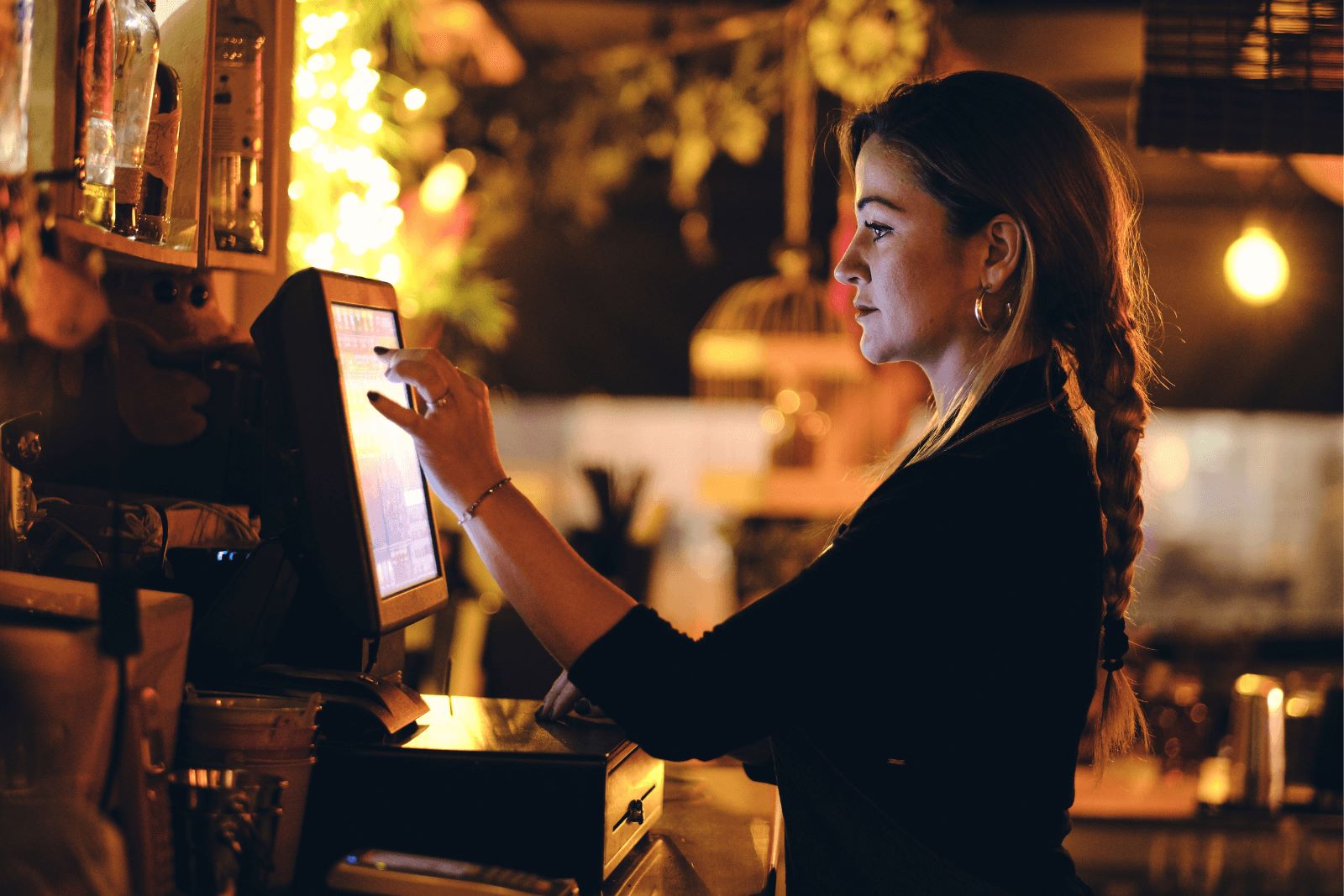 The Full Guide to Restaurant Automation
Nov 20, 2023 1:46:59 PM
10 min.
The Ultimate Guide to Restaurant Booking Systems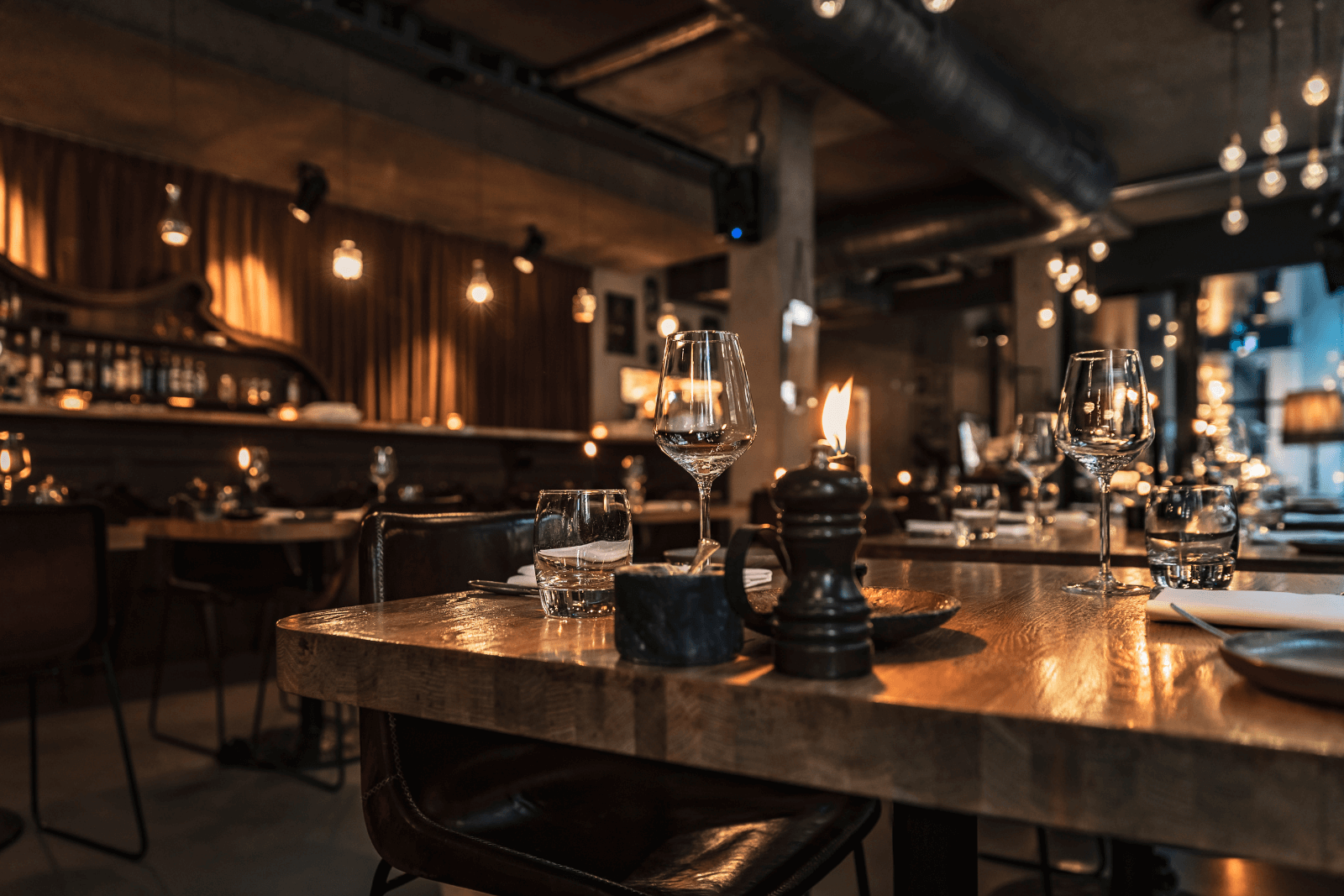 The Ultimate Guide to Restaurant Booking Systems
May 29, 2023 4:48:43 PM
11 min.
Why Restaurant Customers Love Reserving Their Tables Online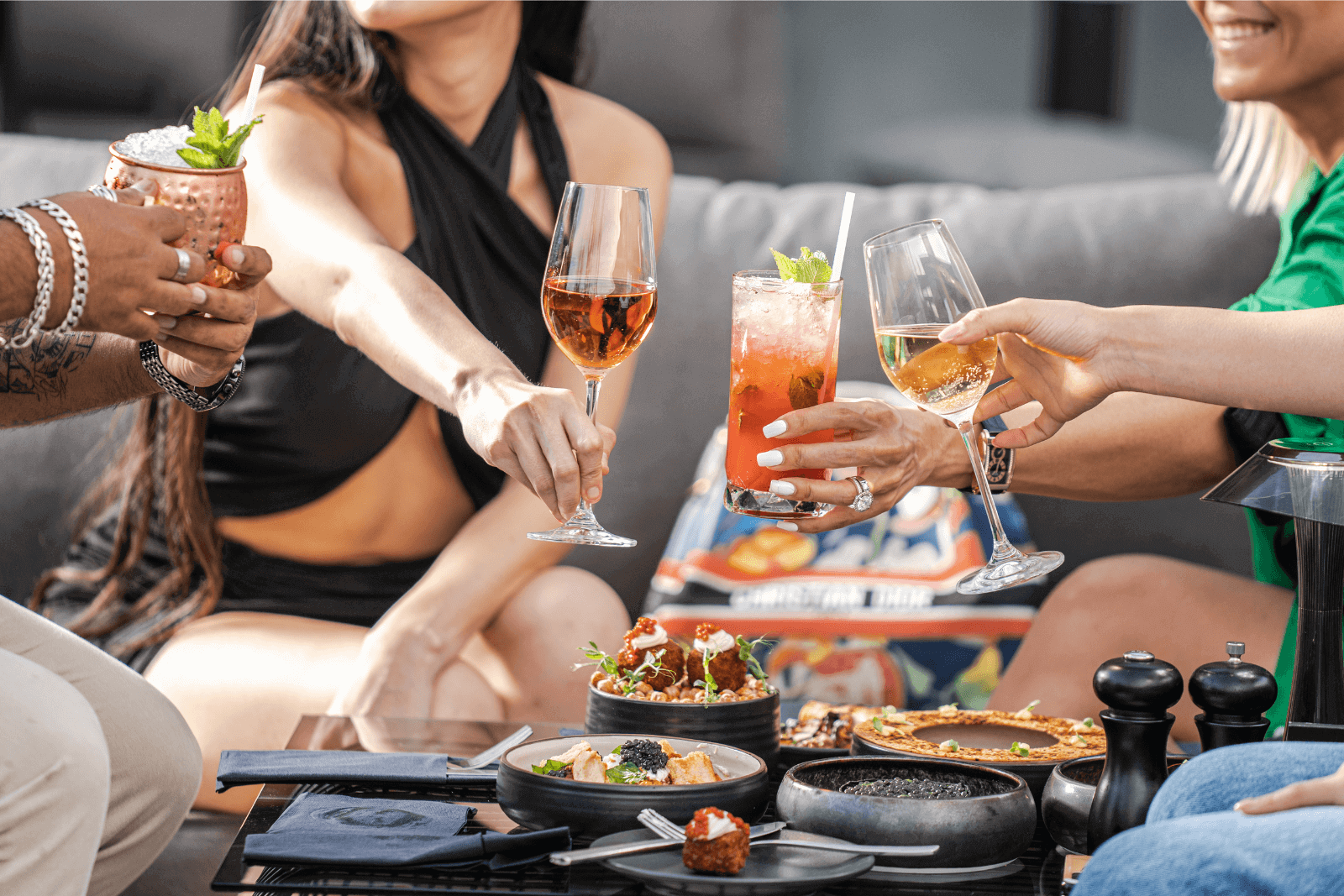 Why Restaurant Customers Love Reserving Their Tables Online
May 24, 2023 11:05:16 AM
8 min.