As a restaurant owner, you know how important it is to stand out in the highly competitive industry, and having a solid marketing plan is crucial to attracting new customers, retaining existing ones, and ultimately increasing your revenue.
However, with so many marketing strategies available, deciding where to start and which information to trust can be overwhelming.
That's where we come in.
In this article, we will provide seven of the best restaurant marketing strategies to boost your establishment's visibility and get more people through your door.
So, let's dive in and take your restaurant's success to the next level.
Set up a Google Business Profile
One way to improve your online presence and make it easier for your customers to find you is to set up a Google Business profile.
Google Business is a platform designed to help local businesses enhance their visibility online and connect with potential customers more effectively, offering an easy way for customers to discover new restaurants and quickly get essential info such as their location, working hours, and contact information.
When you set up your Google Business profile, you get listed on Google and become discoverable in local searches, and you (and other Google users) can fill your profile with:
Photos of your restaurant
Menu, prices, and food photos
Customer reviews and testimonials
Essential info such as delivery options
With this info, users can get a comprehensive and appealing insight into your restaurant, enticing potential customers to choose your establishment for their dining experience.
In addition, through a Google Business profile, a restaurant can offer online reservation options.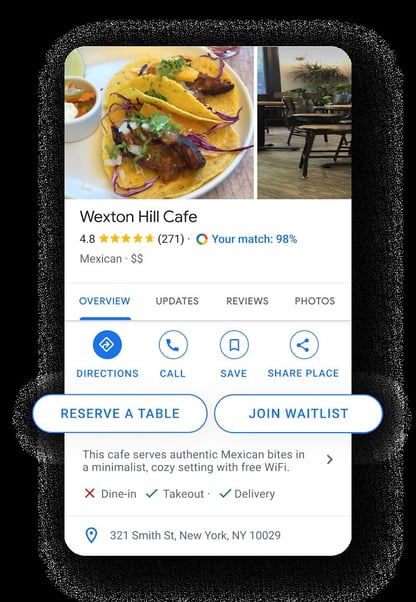 Source: Google
Our software, Tablein, can be integrated with your Google Business profile to enable effortless online table reservations.
So, if you want to set up this service on your Google Business page, you will have to add the Tablein widget link to the Reservation URL field in your Info section.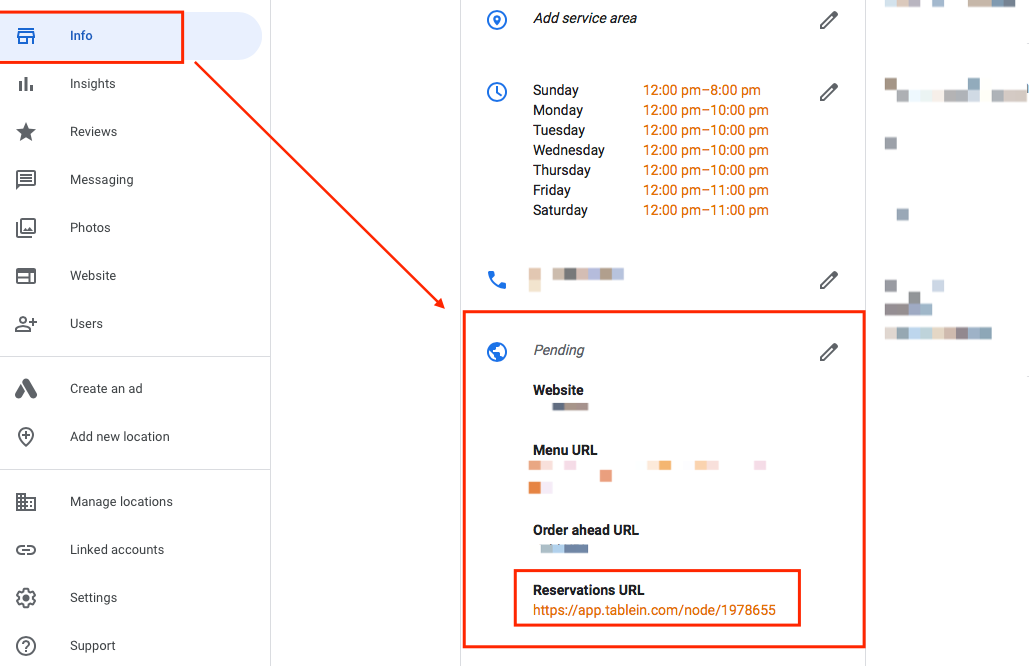 Source: Tablein
This way, people who find your restaurant through Google and decide to book a table can easily do so with just a few clicks instead of having to place a phone call.
So, one way to boost your visibility online and attract more customers is by using this Google service to its full potential.
Optimize Your Website for Search Engines
Having established your Google Business profile, it's time to take the next step and optimize your website for search engines, ensuring higher visibility in local search results.
A restaurant's website can serve as a vital tool in attracting customers and enticing them to visit your place or making an order—as demonstrated by an MGH survey of 1,101 US adults, revealing that a website plays a big role in the diners' behavior.

Source: MGH
So, having a website and making sure it shows up first in search results is essential.
And how do you do that?
Ensuring your website ranks higher in searches is done through search engine optimization or SEO—a set of techniques and practices aimed at improving your site's visibility and relevance to search engines.
One approach you can take right away is to work on optimizing your on-page SEO by focusing on the following factors:

Illustration: Tablein / Data: Outreach Bee
On-page SEO plays a crucial role in communicating your website's purpose and value to both visitors and search engine crawlers, ensuring optimal user experience and improved search engine rankings.
For example, the keyword selection should include relevant terms related to your restaurant and its offerings, while the header should be clear, concise, and attention-grabbing to encourage potential customers to explore your site further and motivate them to want to visit your establishment.
To learn about the other key factors of on-page SEO, we advise you to read the following article.
You should use your website to clearly communicate your restaurant's offering.
The more content pages you have on your website, the better for SEO. Google ranks websites that are content-rich higher than others.
So don't be afraid to fill your website with lots of content.
It's good practice to add a separate page just for your menu, an "about us" page, and even write a blog where every blog article is a new content page.
You can use your blog to educate visitors about the ingredients you use, restaurant etiquette and the behind-the-scenes workings of your establishment, for instance, all of which improves your connection to your clientele, as well as your SEO.
Bottom line, when effectively optimized, your website will achieve higher rankings in search results, enhancing the chances of drawing in new customers and making this marketing strategy a valuable investment for your restaurant's growth.
Show Off Your Positive Reviews
As your website climbs search engine rankings, it's time to put your glowing customer reviews on display and let them work their magic as well.
Using review platforms such as Yelp and TripAdvisor is not just a smart marketing move but also an essential element in establishing credibility, as these platforms serve as trusted sources of information for many seeking exciting dining experiences and honest feedback from fellow patrons.
Research has shown that customer reviews indeed have a direct impact on a restaurant's success.
In fact, while figuring out whether reviews affect a restaurant's bottom line, it was found that rating stars impact revenue.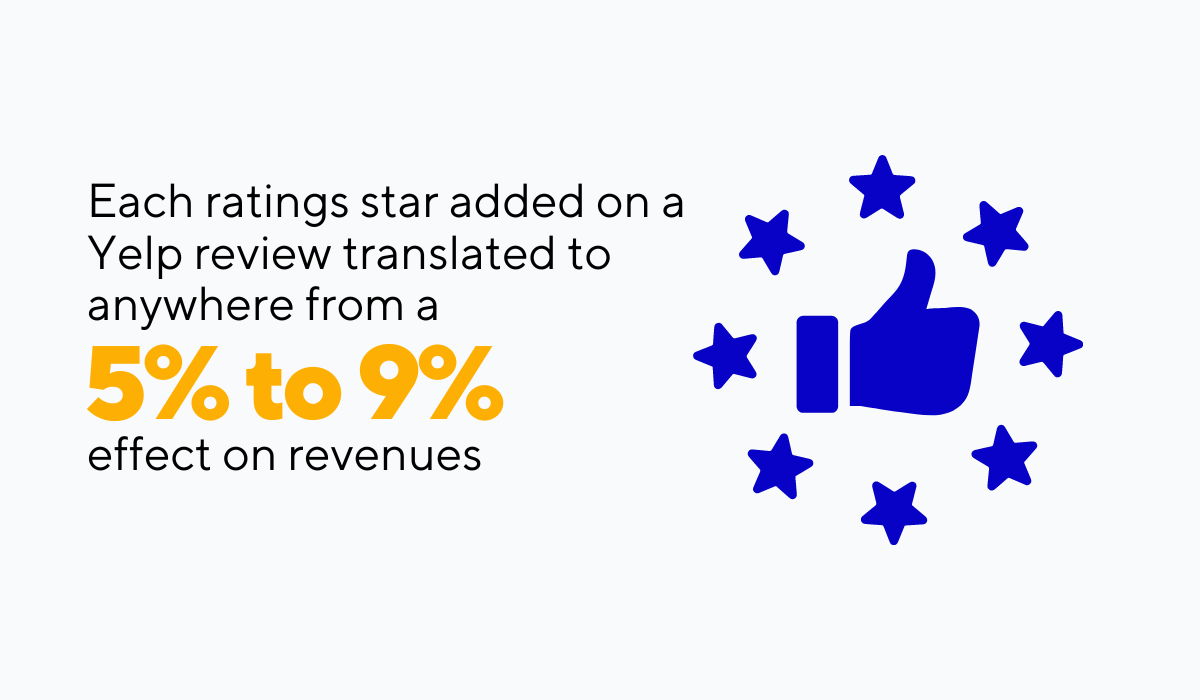 Illustration: Tablein / Data: HBS
As you can see, customer reviews are vital to your success and revenue, so you might want to ask guests to review your restaurant, or even figure out ways to incentivize them to leave reviews.
For example, if you're using Tablein, you can send customers a feedback request email, where you ask them to leave feedback for your restaurant.
That feedback will then be visible on your restaurant booking page, as shown in the example below.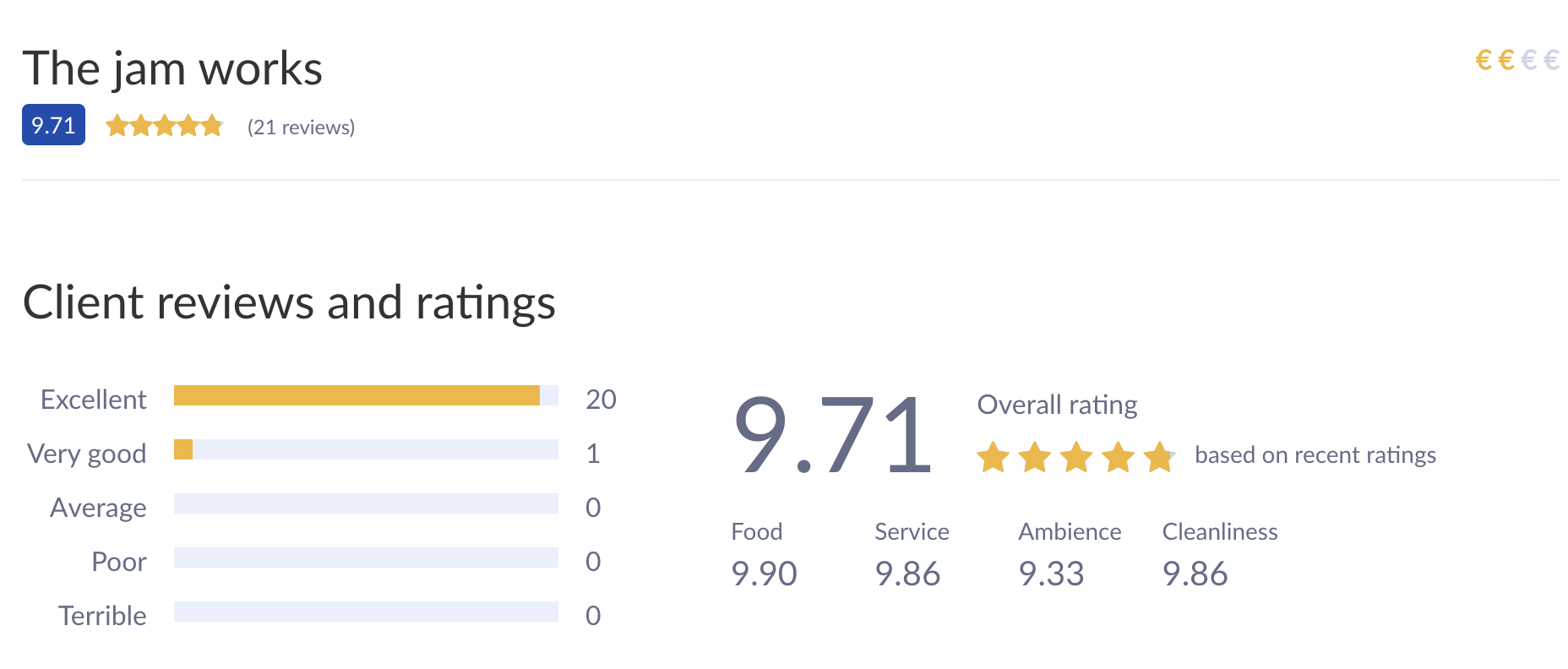 Source: Tablein
Just keep in mind that you might receive both good and bad reviews, and remember to manage bad reviews properly.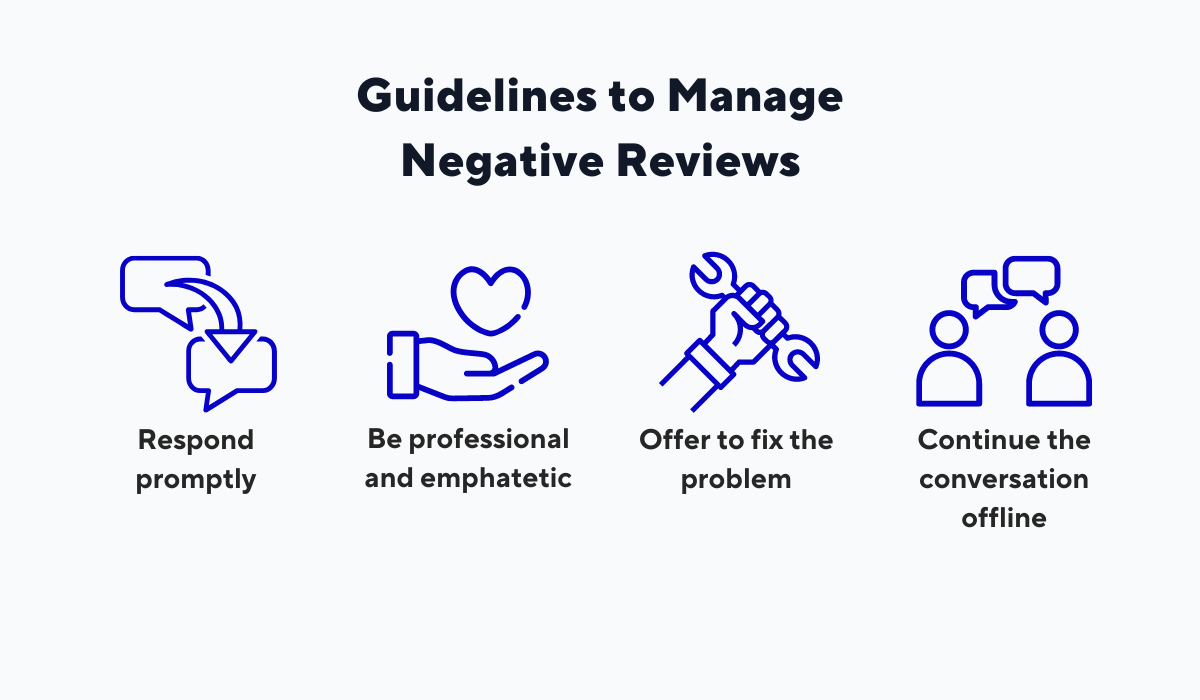 Illustration: Tablein / Data: Qiigo
Following the guidelines in the image above will help you handle negative reviews effectively, turning potentially damaging situations into opportunities for growth and improvement.
Your efforts just might result in turning dissatisfied customers into loyal patrons.
By showing off your positive reviews and properly addressing bad ones, you not only build your credibility but also entice potential diners to experience your restaurant firsthand.
Promote Your Restaurant on Social Media
To motivate potential customers to visit your establishment even more, another marketing strategy is to use social media to display your restaurant in a positive light.
Social media has become an indispensable marketing tool for businesses, as it allows them to connect with their audience, increase brand awareness, and engage with potential customers in real time.
As one Quora user writes when asked whether social media is right for a restaurant:

Source: Quora
With so many platforms on the market, you will have a lot to choose from, including:
Facebook
Instagram
Twitter
YouTube
TikTok
Pinterest
It's smart not to overdo it right from the start—kick off with one or two platforms that you find appealing, and then, once you're feeling more at ease with your workload and budget, go ahead and branch out.
To ensure your social media marketing strategy is as effective as it can be, look for restaurant social media profiles that have done it well, such as these examples from Instagram.
You can take a cue from Sweetgreen, a brand that has mastered the art of using Instagram to highlight its farm-to-table concept and commitment to using fresh local ingredients.
Just look at some of their posts:

Source: Instagram
As you can see, their visually engaging content showcases fresh ingredients, colorful and healthy dishes, and seasonal menu items, creating an appealing online presence that attracts customers.
Follow some examples and create an effective social media marketing strategy, as it can help strengthen your brand, increase your reach, and ultimately drive more business to your restaurant.
Market Your Restaurant Through Email
While social media might get all the spotlight, you'll be wrong in thinking that more traditional marketing approaches have become obsolete.
Such is the case with email, a tried-and-true strategy we discuss next.
Email marketing continues to be a highly effective strategy, boasting a remarkable return on investment (ROI) of $40 for every dollar spent.
That's nearly twice the return of focusing on SEO and 20 times more than investing in banner ads.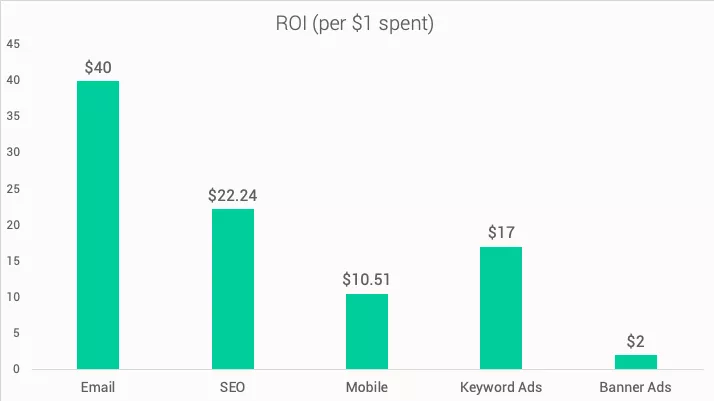 Source: Omnisend
Beyond the impressive ROI, email marketing enables direct communication with your customers, fostering loyalty and providing personalized offers and updates.
Given the benefits, you might want to consider building your guest email list right away, and once you do so, you need to think about when, how often, and what emails to send your guests.
One way you can attract repeat customers to your restaurant through email is by offering special discounts and promotions on your guests' birthdays—both inviting them to your restaurant and showing them you appreciate them.
For example, look at the following email sent by LongHorn Steakhouse on a guest's birthday.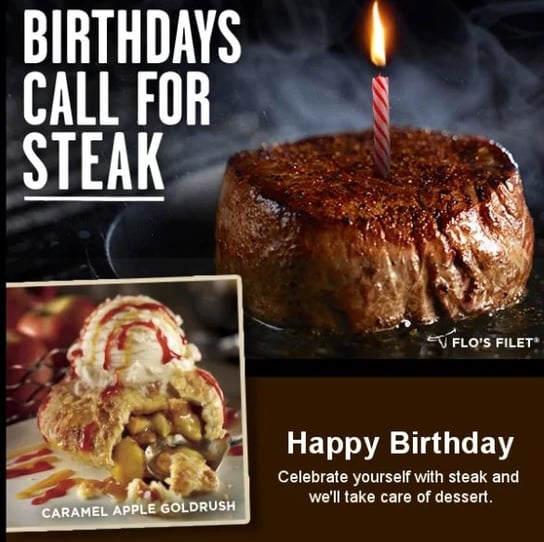 Source: Automizy
Besides celebrating birthdays, you should also send personalized and regular, but not too frequent, emails to your customers, urging them to visit.
You can use as many creative tactics you can think of, such as:
Promoting gift card offers
Expressing appreciation for regular diners
Offering discounts
Sending holiday campaigns
Highlighting menu items
Consistent email communication keeps your restaurant top of mind, encouraging repeat business and customer loyalty, so you'd do well to include it in your marketing strategy.
Promote Loyalty Among Your Customers
By utilizing the various marketing strategies we've discussed, you'll not only attract new customers but also create a foundation to cultivate loyalty and encourage repeat visits to your restaurant.
But don't stop here. You should take it a step further and actively promote loyalty through targeted initiatives to maximize customer retention.
It's a well-known fact that encouraging loyalty is far more crucial and cost-effective than spending all your time and resources on trying to attract new customers.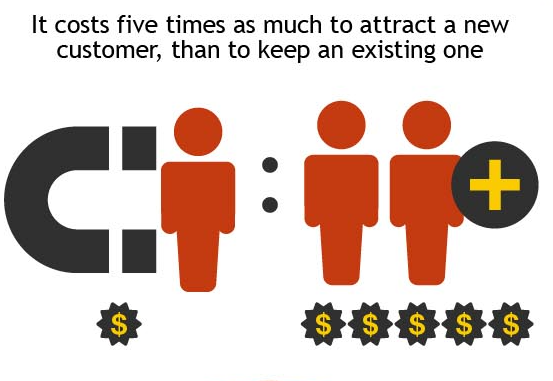 Source: Invesp
Focusing on loyalty is not only cost-effective but also encourages word-of-mouth marketing.
That's because your regulars are far more likely to recommend your restaurant to their friends and family.
Therefore, to reward regulars, you may want to consider implementing a loyalty program.
It helps foster long-term relationships, incentivizes repeat visits, and builds a strong sense of brand loyalty.
Some loyalty program ideas are shown below, and you can read more about each of them in our article on the topic.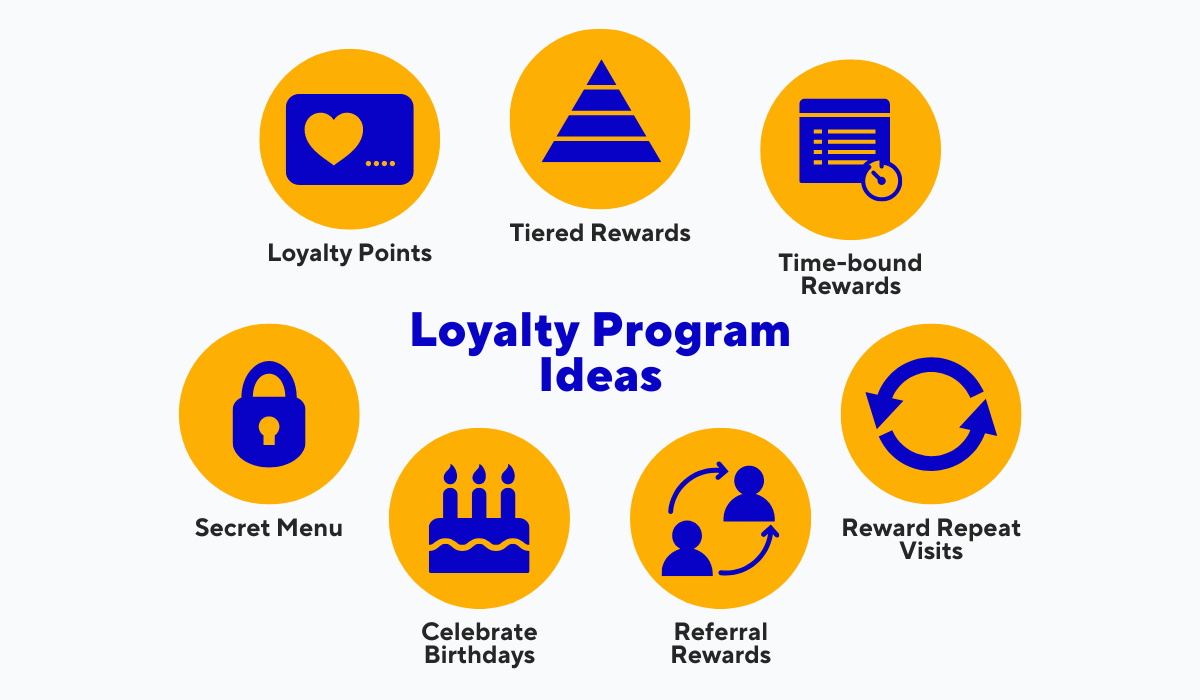 Source: Tablein
However, you don't have to just take an existing idea and run with it.
You can create your own loyalty program tailored to your guests. Just make sure to follow some of these tips to make sure your program succeeds:
Know your audience
Give customers something to strive for
Provide real value
Add a personal touch
Offer an incentive
By implementing a rewarding loyalty program, your regular customers will be satisfied and are more likely to become brand ambassadors, promoting your restaurant to others even more.
Integrate Your Marketing With an Online Reservation Software
In today's fast-paced digital world, convenience plays a crucial role in attracting and retaining customers.
Therefore, providing them with a hassle-free experience while they reserve a table is key.
Besides making your guest experience smooth, an online reservation system can ensure your other marketing efforts are more successful.
How so?
By allowing potential diners to reserve a table as soon as they discover your restaurant through other marketing strategies, you decrease the chances of them reconsidering or opting for another establishment.
The data backs this claim, as one recent AYTM survey shows.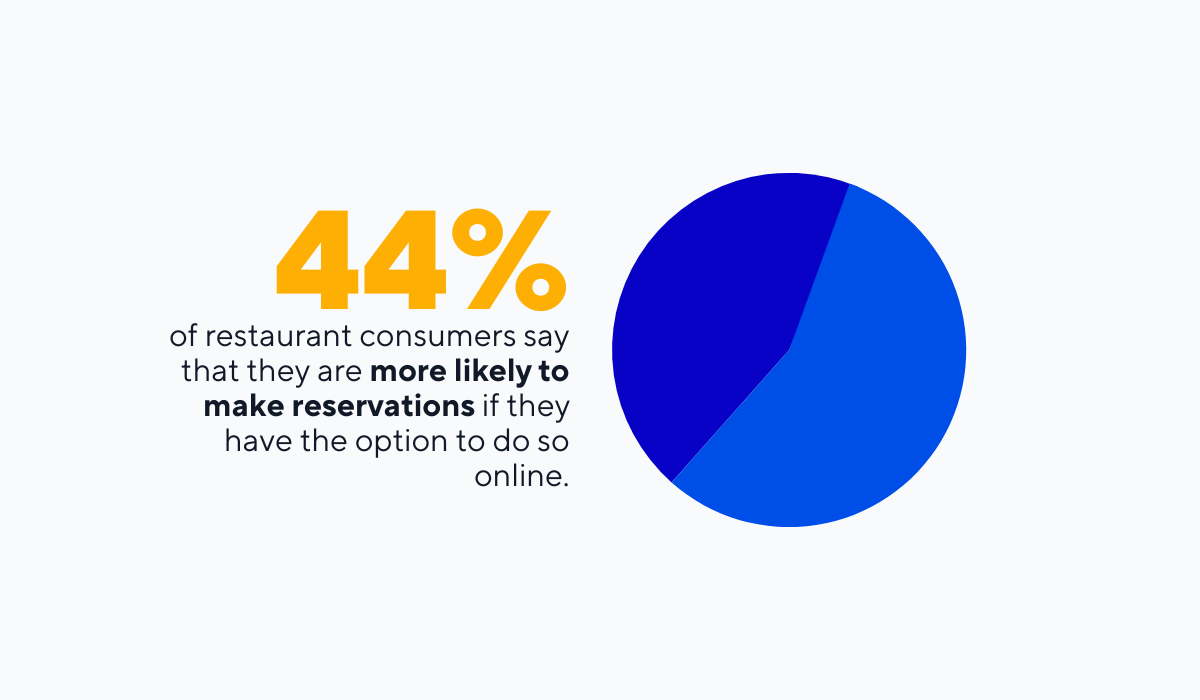 Illustration: Tablein / Data: AYTM
Say you use social media to promote your restaurant, and a customer gets interested in visiting and wants to book a table—if you have no online reservation options, they will have to call you directly.
If it's not working hours or the phone line is busy, potential guests won't be able to reach you and may give up booking a table altogether.
This is exactly why you should implement an online reservation software like Tablein.
Remember what we said about guests finding your business through social media?
Tablein offers the option to have customers book a table not just from your restaurant's website but also through some of the popular social media sites like Instagram, Facebook, and Google Business.
For example, on your Facebook page, you can connect the book now button to Tablein, and you can even set up an automatic response to when users click on it.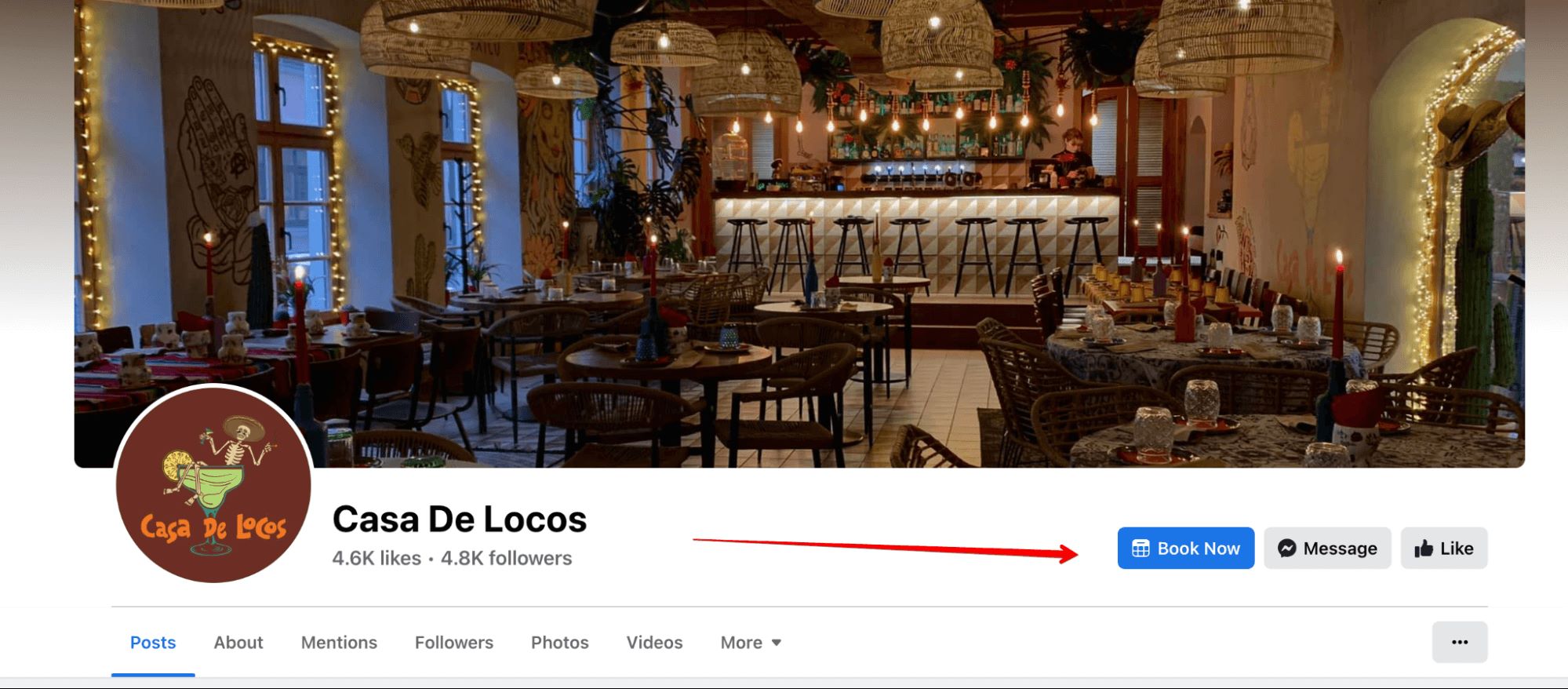 Source: Facebook
Clicking a specific link or button on one of these platforms will take the guest directly to an intuitive and user-friendly screen like the one shown below, where they can easily book a table and confirm their booking in just a few steps.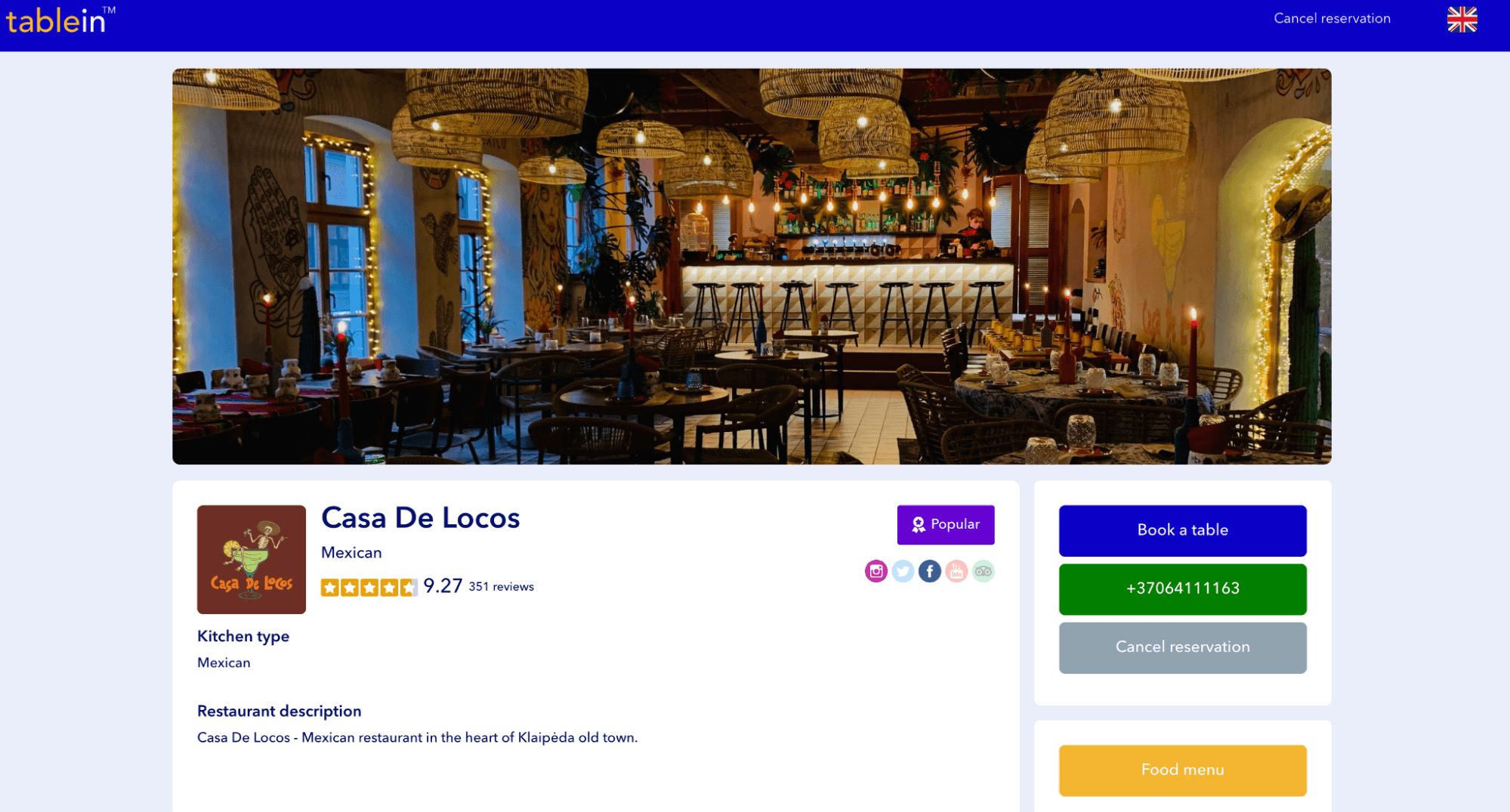 Source: Tablein
Customers want a pleasant experience from the moment they book a table to the moment they leave your restaurant, and by using online reservation tools such as Tablein, you can meet their expectations.
Conclusion
We hope this article has helped you recognize the significance of restaurant marketing and how well-defined strategies can significantly boost your business and attract new customers.
Now that you have a clear understanding of why the seven restaurant marketing strategies we covered are so effective, it's time to put them into action.
Start small and test which strategies work best for your restaurant.
Remember, a winning marketing plan doesn't rely on just one method but rather a combination of most, if not all, of the strategies we have covered to get the maximum advantage.
11 Marketing Ideas for Driving Restaurant Sales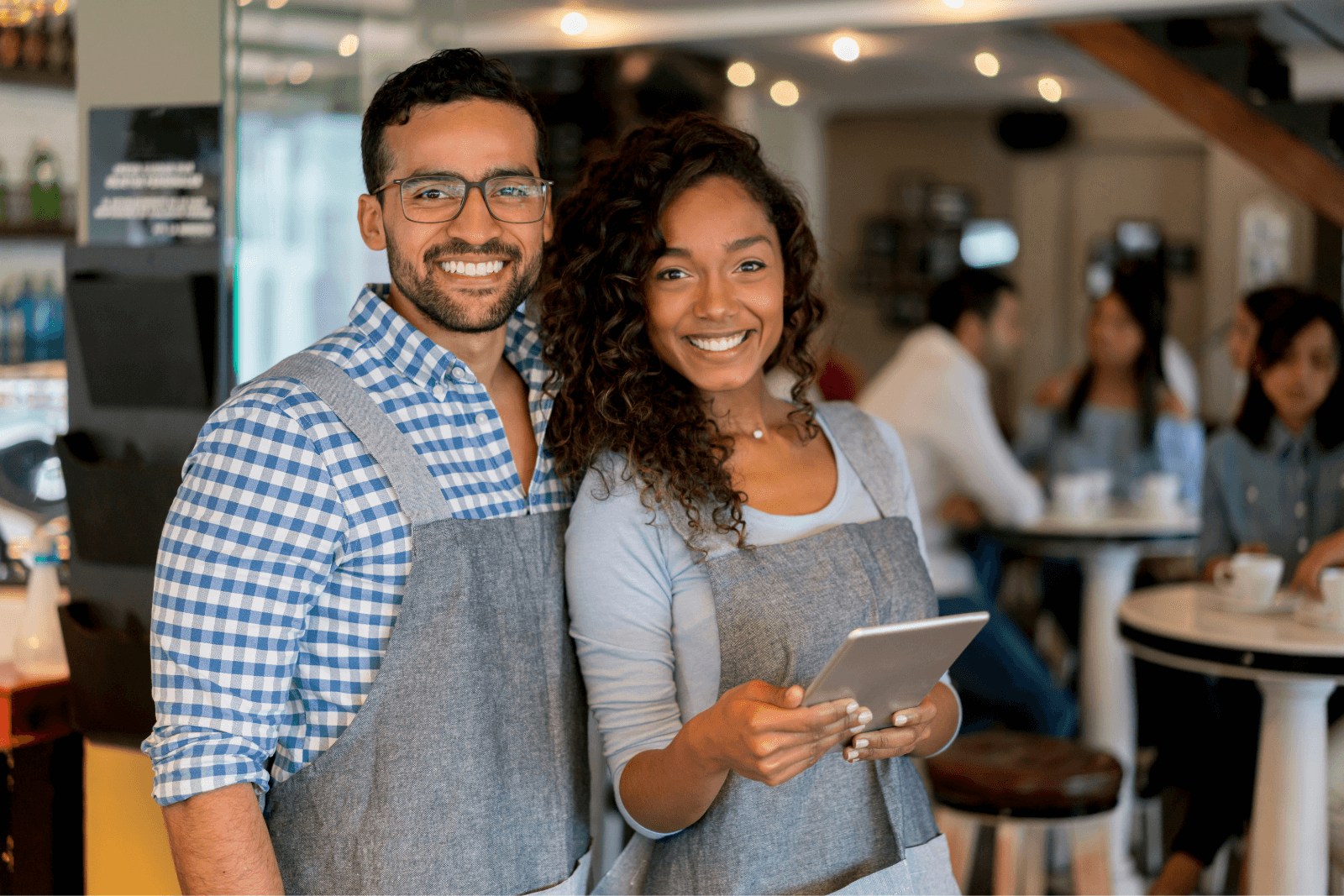 11 Marketing Ideas for Driving Restaurant Sales
Jun 27, 2023 2:55:34 PM
12 min.
Step-by-Step Guide to Introducing a Restaurant Automation System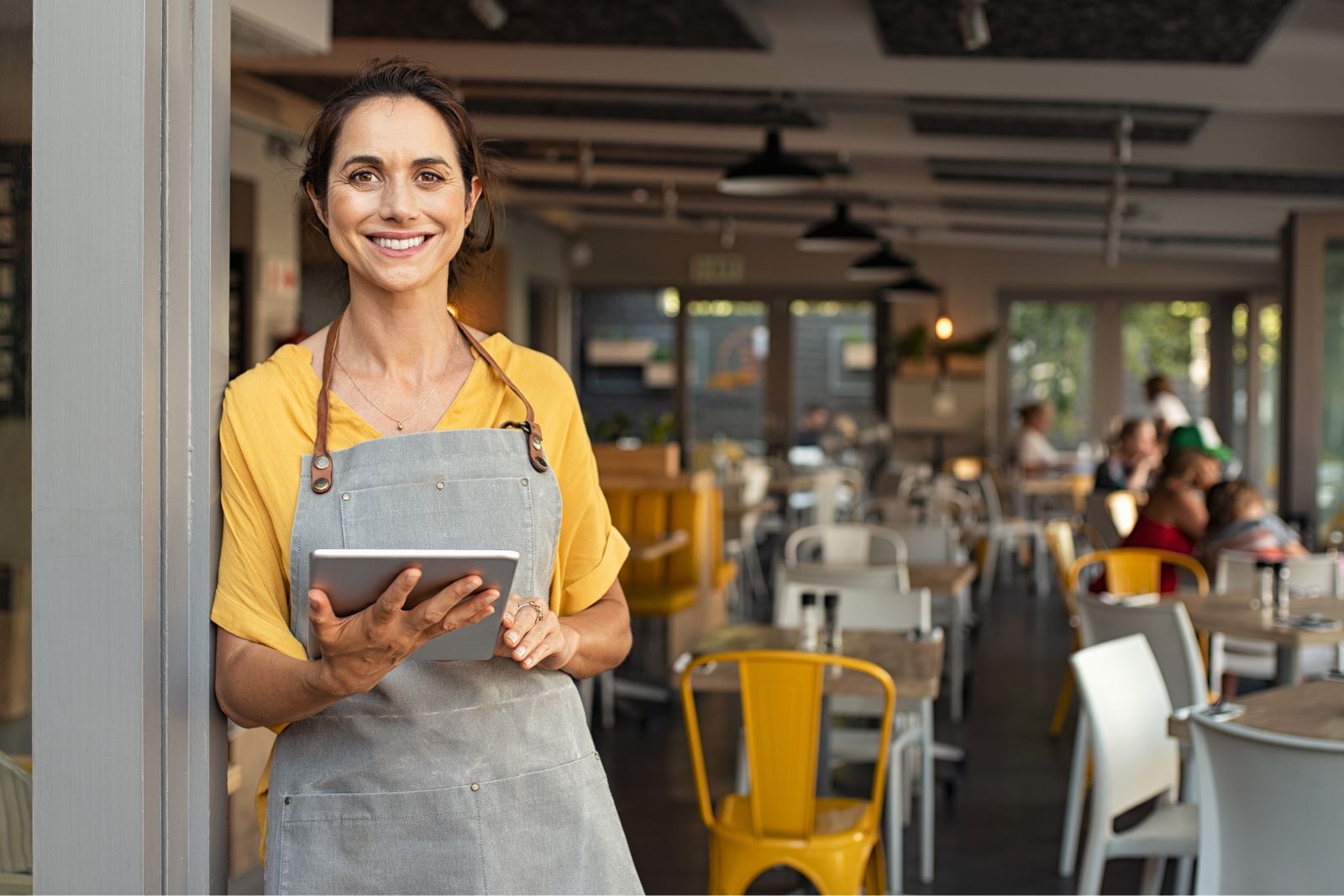 Step-by-Step Guide to Introducing a Restaurant Automation System
Nov 28, 2023 4:14:36 PM
10 min.
6 Restaurant Reservation Challenges and How to Overcome Them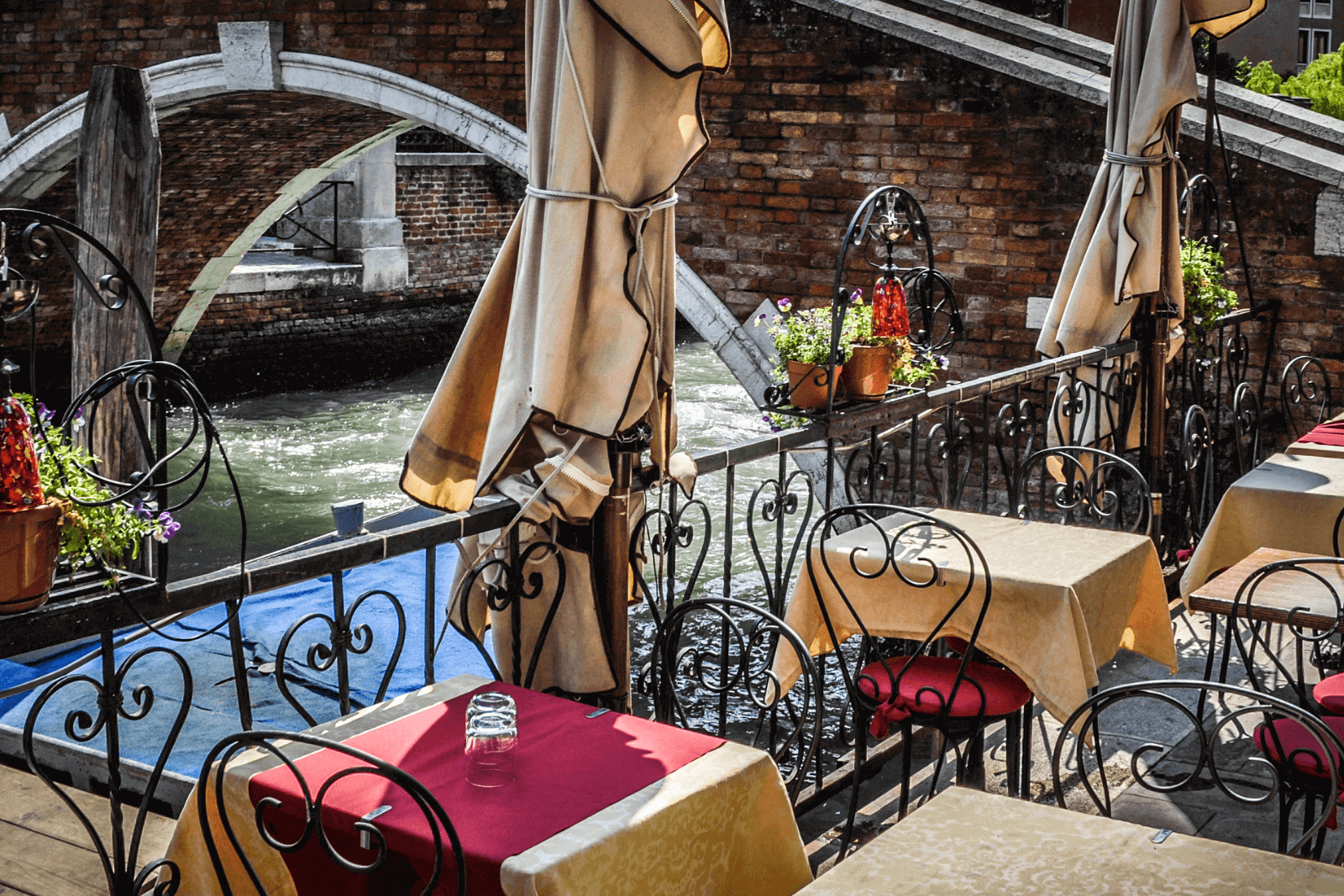 6 Restaurant Reservation Challenges and How to Overcome Them
Jul 31, 2023 10:56:32 AM
9 min.