With the hurdles present in running a bustling restaurant business, if you are currently relying on a poor booking system or don't use one altogether, you are essentially allowing issues to persist in the long run.
If you are a restaurateur managing a UK-based restaurant and need a proper reservation system, this article is for you!
We will explore eight restaurant booking systems, each tried and tested by different eateries in the United Kingdom.
Our focus will be on highlighting the most noteworthy features of these tools, covering some of their pros and cons, and looking at the pricing options available for each of them.
Let's get started and help you find a booking system tailor-made for you.
Tablein
First off, there's our very own software, Tablein.
Tablein is a table booking system that focuses on simplicity and efficiency.
With its no-nonsense interface, Tablein is specially tailored for restaurateurs looking for a streamlined solution to manage reservations without any fuss and technical knowledge necessary.
Source: Tablein
Along with being one of the most easy-to-use options for you and your staff on this list, our tool's friendly and intuitive booking interface, shown above, makes the reservation process straightforward for your customers as well.
This simplicity makes our software valued and used in businesses in over 47 countries worldwide. Some UK restaurants that use Tablein include Redcliffe Farm Shop, The Fairway, and Dark Horse Mumbles.
Behind the well-designed surface, Tablein has many powerful features, including the following:
Weighing up the good and the not-so-good, let's look at Tablein's pros and cons.
Pros
Cons

User-friendly
Cost-effective
Facilitates guest communication
Enables guest feedback collection
Helps reduce no-shows

Limited list of features compared to competitors
Might not be suitable for very large businesses that seek a more comprehensive tool
Regarding pricing, we offer two price tiers and a free 14-day trial.
Source: Tablein
Try out our tool yourself and join the roster of UK restaurants that use Tablein.
Eat App
Second on our list is Eat App, an advanced booking system that offers robust table management features and facilitates better connections with guests through its customer relationship management (CRM) features.
This tool has various integration options that give you access to an extensive network of customers.
It's also cloud-based, and the system is readily available on desktops, tablets, and smartphones, as shown in the following image.
Source: Eat App
Eat App is used by different restaurants worldwide, including many establishments from the UK.
Key features:
Online reservations
Table and waitlist management
Comprehensive reports and analytics
Marketing capabilities
Contactless dining options
Restaurant shift controls
Now for the pros and cons.
Pros
Cons

Many advanced features
Great integration options
Marketing features available at the highest price tier
CRM features

Lower price tiers have limited covers per month
Waitlist management, reports and other key features available only at the Pro tier, which can be costly
This booking system has a free option available that has very limited features, and is suitable for testing the product out. Let's take a look at the other price options shown next.
Source: Eat App
You may have to spend a bit more to fully get Eat App's powerful functionality, but if you do so, you get a robust booking system in return.
Eveve
Eveve is a robust toolset designed to optimize the influx of diners to your restaurant utilizing the live restaurant booking system TELOS.
With an impressive track record in the UK, where it claims to be the third largest supplier by online reservations volume, Eveve stands out as a leading provider in the industry.
While this tool has many features in its arsenal, its interface, shown below, may seem dated to some.
Source: Google Play
The key features offered by Eveve include the following:
Table maximization options
Fully integrated EPOS
Account management
Multiple language options
Real-time reservations
Here's what you can expect from the system, in terms of its pros and cons.
Pros
Cons

24/7 support staff
Customizable features
Detailed analytics and reports

Lack of SMS reminders
No marketing options or diner network
The interface may need improvement
As far as pricing is concerned, the team at Eveve doesn't offer any price options on their website. Instead, you must contact them directly or submit an enquiry form for more information.
Source: Eveve
For a large establishment with a high volume of bookings, Eveve might offer the advanced functionalities and real-time support you need.
Favouritetable
Next up is Favouritetable. It's a no-commission booking system that offers online booking and ordering, as well as various straightforward marketing options.
Established in February 2018, Favouritetable was designed with the goal of offering a dynamic and user-friendly tool for diners and restaurant owners in the UK.
It is a constantly evolving platform, expanding its offerings along the way.
Source: Favouritetable
Key features:
Booking diary
Various integrations
Waitlist and capacity management
Branded emails and email marketing
Here's an overview of its pros and cons.
Pros
Cons

Easy-to-use software
Growing restaurant discovery network
Excellent customer service

Limited customization possibilities
Fewer features compared to competitors
Most quality features available at the highest price tiers
Favouritetable's pricing options include three paid tiers shown below, as well as one limited free option and a flexible pay-as-you-go option that costs £2 per cover.
Source: Favouritetable
Overall, Favouritetable is a more recent booking system that you can try out as an alternative to the more refined tools on our list.
Hostme
Hostme is an advanced restaurant booking system that boasts all the functionalities necessary for taking and managing reservations and more.
It's used by over 4000 restaurants in 27 countries, including UK restaurants such as Board and The Shisha Garden.
You can take a look at the intuitive and clean interface of this tool in the image below.
Source: Hostme
This system offers the following features:
Server rotation and management
Table and waitlist management
Event management
Online ordering
Multi-language support
As for its upsides and downsides, they are as follows.
Pros
Cons

No commissions per booking
Great waitlist and real-time seating management
Simple user interface

Essential features such as floor plan design available only at higher price tiers
No marketing features
Hostme offers a two-week free trial where you can test out its features, and then pick between the three paid tiers shown below.
Source: Hostme
If these features and costs look agreeable to you, give Hostme a try.
OpenTable
OpenTable is a highly popular tool designed for restaurants, bars, hotels, and similar establishments.
It offers a comprehensive table and reservation management system, along with marketing solutions, CRM features, POS integrations, and booking and delivery services partnerships.
Source: OpenTable
This feature-packed tool is widely recognized in the hospitality industry and used by many businesses, such as the Italian eatery TOPOLINO, and Pho Cardiff.
Key features:
Table and reservation management
Marketing and reputation management options
Integrated POS
Payment API
Feedback collection system
Detailed reports and analytics
The advantages and disadvantages of this solution are listed below.
Pros
Cons

Access to a vast network of diners
A wide array of marketing options
Competitive features

Larger establishments pay for more visibility in the marketplace, making it very competitive
Costly for small and medium establishments
As far as pricing goes, your options are shown next.
Source: OpenTable
The basic option will have too few features for most establishments, so you'll most likely have to go with the Core or Pro options which have a fee for any bookings made through the OpenTable discovery channels.
If you're running a larger establishment and are interested in a boost to your visibility for a higher price, try OpenTable.
Quandoo
Quandoo is a feature-rich piece of advanced software that can greatly improve your restaurant operations and grow your business through its extensive discovery platform.
It's used by over 17000 restaurants in 12 different countries, with a great presence in the UK with a myriad of restaurants throughout the country employing the system.
Source: Quandoo
Quandoo is available in 12 countries worldwide.
Key features:
Integrations with multiple platforms
Access to guest data
Reports and analytics
Various integrations
Live chat-support
If you need help deciding whether the system is suitable for your needs, take a look at the table below.
Pros
Cons

Simple and clean interface
Large discovery platform
Helps optimize operations with analytics and insights

High initial setup cost
Network cover expenses can quickly mount up
Lack of CRM tools
Takes commissions on bookings
Concerning pricing, Quandoo has two options available, shown in the next image.
Source: Quandoo
While the monthly subscription fees are lower than most tools on the market, the hefty setup fees and the costs per cover gained through Quandoo's network can make this tool inaccessible for some.
However, if you are looking for a robust system that can greatly increase your visibility and assist you in managing a large number of reservations, Quandoo is the tool for you.
ResDiary
ResDiary is an all-in-one restaurant booking tool that sets itself apart from other systems by offering a set of unique features, including the ability to set up online orders and deliveries, as well as customer loyalty features like vouchers and rewards.
The booking widget, which can be integrated with many different platforms, is uncomplicated and tries to make the booking process as straightforward as possible for customers.
Source: ResDiary
This feature-rich tool is used by over 9000 restaurants worldwide, including many UK establishments.
Key features:
Reservation and event management
Pre-orders, online ordering, and takeaway orders
Loyalty program options
Automated telephone service
Now for its advantages and drawbacks.
Pros
Cons

No options for charging prepayments
Payment options limited to Stripe
The unique payment model might not fit everyone
The cheaper pricing option offers very limited features
ResDiary has a flexible payment model that modifies the prices for Express and Multi-site tiers according to the monthly reservations, as seen in the following screenshot.
Source: ResDiary
ResDiary offers no free trial, but if the unique features and integrations sound appealing, consider going for this system.
ResyOS
ResyOS is a versatile booking system that delivers a wide range of features designed to improve the dining experience at a restaurant throughout the guest's experience, which means before, during, and after the service itself.
It provides highly customizable options for managing tables and reservations, which allows it to cater to the needs of a variety of different restaurants.
You can see this tool's detailed reservation management screen below.
Source: Resy
These powerful features are used by many establishments in the United Kingdom, including London-based Amaro Bar and Kilig.
Key features:
Integrations with various platforms
Cross-device booking widget
Pre-pay options
Group and brand-level reports and insights
A brief overview of its pros and cons can be found below.
Pros
Cons

Large marketplace with over 200 million diners per year
Highly customizable features
Offers effective table and reservation management

Relatively expensive monthly plans
The basic plan lacks most of the customization options available
Requires a bit of technical know-how to get used to the extensive features
ResyOS has three price tiers available, with no free trial option to choose from.
Source: Resy
Overall, ResyOS is another high-end tool on our list. So, if you are operating a high-volume restaurant, you can utilize the cutting-edge features offered by this tool.
Tock
Last on our list, we have Tock.
Tock is a cloud-based reservation system developed by Squarespace initially as a way to prevent no-shows with a deposit and prepayment system.
It gradually became a complete reservation management software solution with various features, making it more of a sales engine than a classic reservation system.
Source: Tock
Some UK restaurants that use Tock include the Michelin-star restaurant Roots, as well as The Black Swan.
Key features:
Reservation management
Extensive deposit and prepayment options
Online ordering and delivery options
Event management features
Feedback collection
Automated waitlist management
As for its pros and cons, here's a quick rundown.
Pros
Cons

Optimizes table management for maximum profits
Offers marketing and customer relationship tools
Event-management features are useful for certain establishments

The features are not suited for smaller restaurants and casual eateries
Prepaid reservation fees in the Plus plan can add up, increasing costs
Tock offers two pricing options, shown in the following screenshot.
Source: Tock
As you can see, there are no free trial options available, and prepaid reservations include a 2% fee in the Plus tier, so this tool is also one of our more costly options on the list.
To conclude, Tock is a powerful reservation system, mainly focused on improving your restaurant's revenue.
Conclusion
And with that, we've finished exploring the various restaurant booking systems used and trusted by restaurants in the UK.
Our intention was to equip you with all the essential information to help you make an informed choice.
By comparing the various tools we presented, you can select a system that best suits your business's needs.
Remember that finding the right balance between your requirements, the tool's features, and your budget is key.
Take your time to weigh the options and choose wisely, as the right booking system can be a valuable asset to your restaurant, leading to smoother operations and increased customer satisfaction.
The 12 Best Online Restaurant Reservation Software Solutions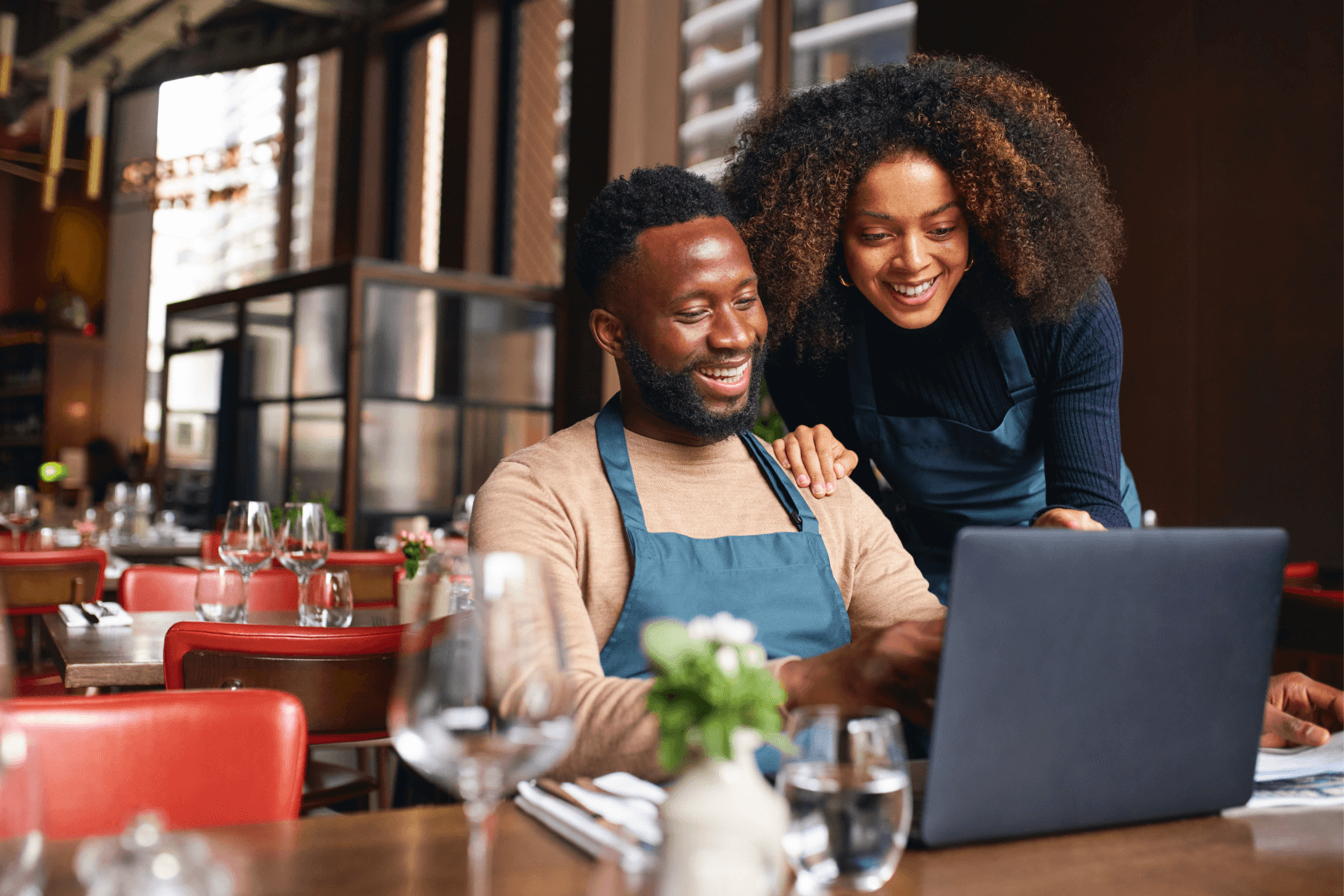 The 12 Best Online Restaurant Reservation Software Solutions
Apr 24, 2023 11:25:06 AM
14 min.
The Ultimate Guide to Restaurant Booking Systems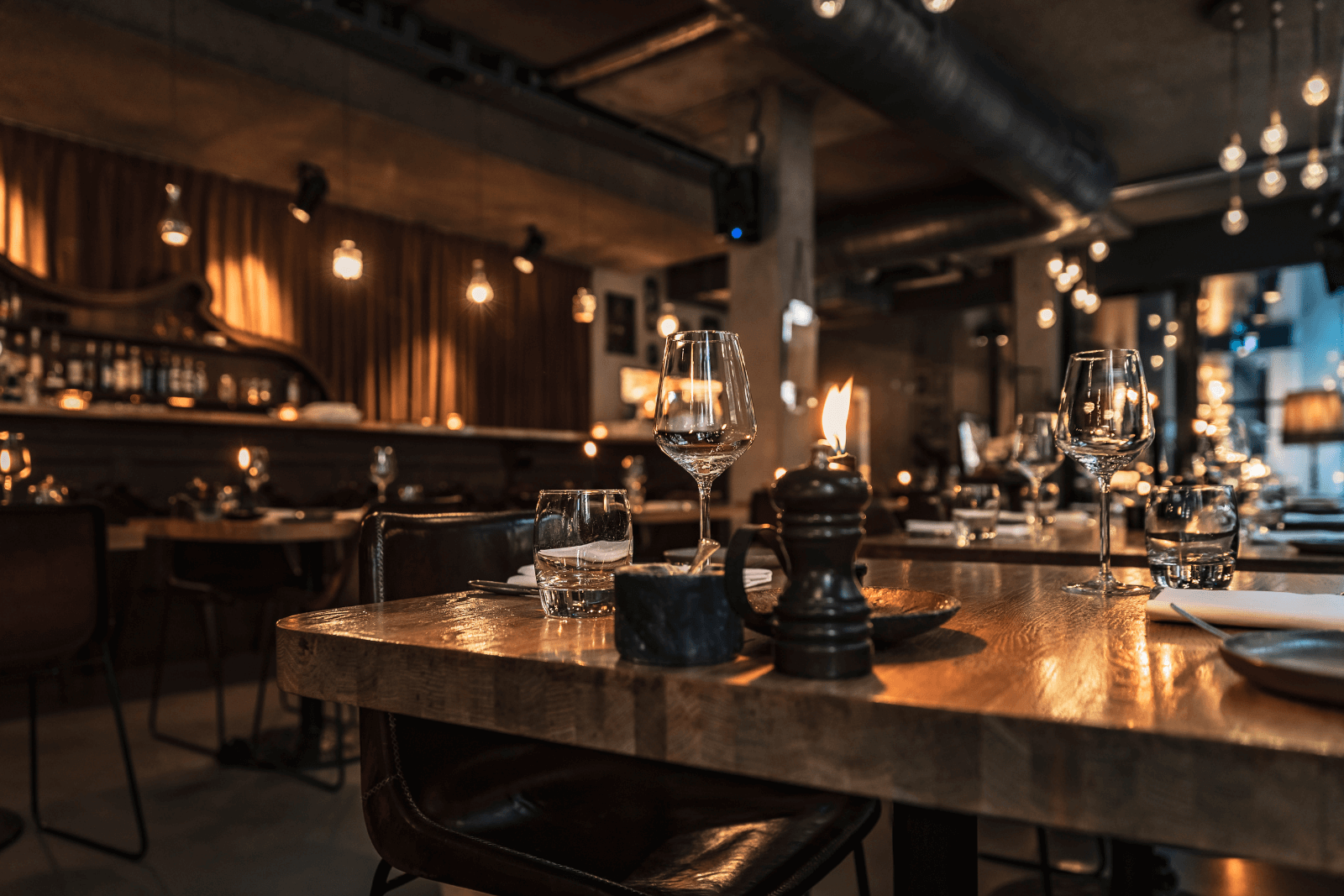 The Ultimate Guide to Restaurant Booking Systems
May 29, 2023 4:48:43 PM
11 min.
How Does an Online Restaurant Booking System Work?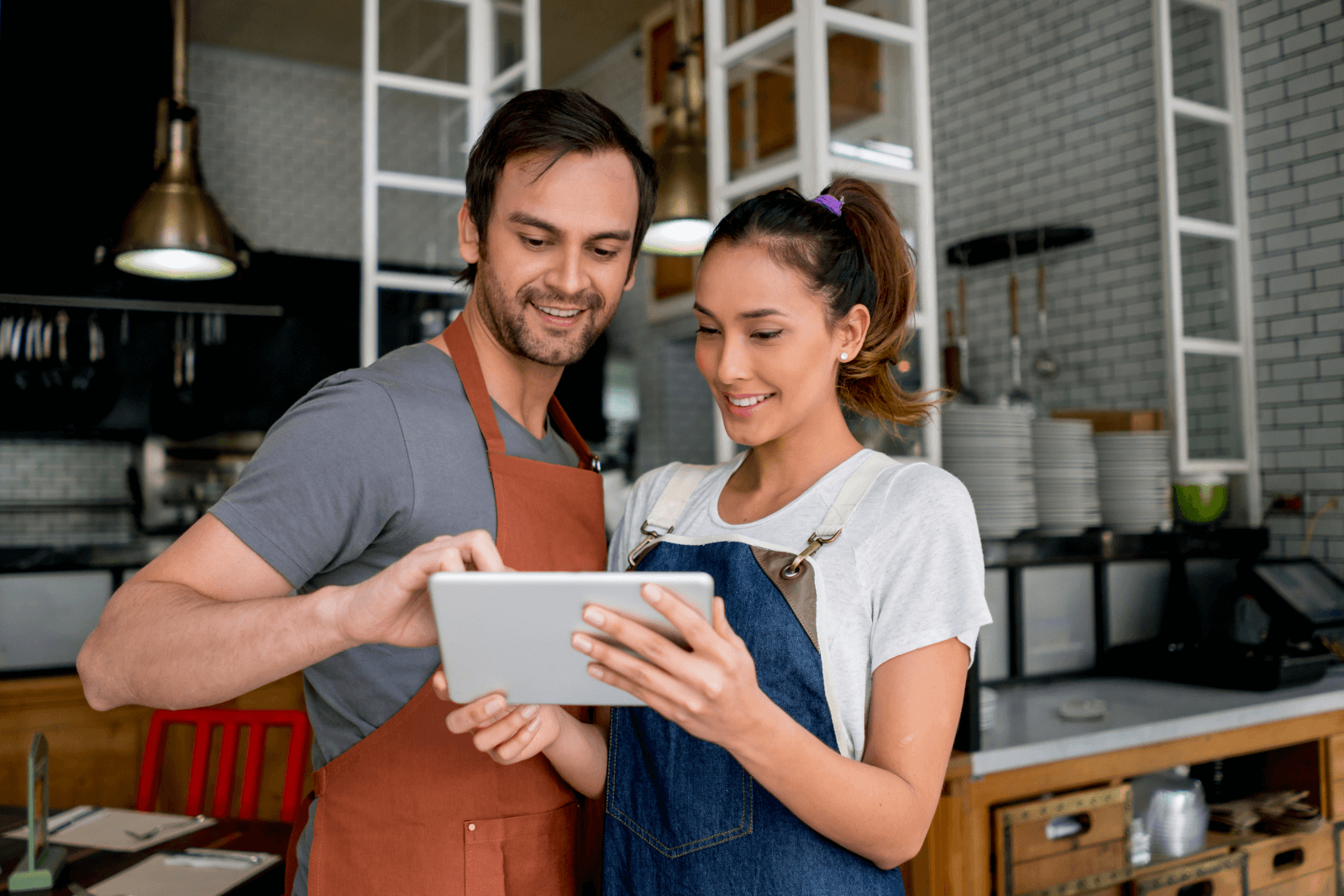 How Does an Online Restaurant Booking System Work?
May 25, 2023 12:03:01 PM
11 min.