Running a restaurant is not a piece of cake. A sudden drop in sales can leave you scratching your head, wondering what aspect of your operations is causing an issue.
But fear not, because we've got you covered. This article offers insight into the possible reasons behind the slump in your restaurant sales.
From ineffective management practices and poor service to a lack of online presence, we explore the most common culprits.
By understanding the factors that may be causing the drop in your sales, you can strategize better, tackle the challenges in your way, and get your business back on track to profitability.
So, strap in as we uncover the first potential reason your restaurant sales might be down.
Arrival of New Competitors
As you are probably aware, the restaurant industry is highly competitive.
Every year, more and more establishments open up their doors, scrambling for a piece of the pie.
In fact, according to recent data from Yelp, new restaurant business openings were up 10% between April 2022 and March 2023 compared to April 2021 and March 2022.
Such stiff competition can make sales dwindle as potential customers can be attracted by the novelty of newer establishments and choose them over your own.
What does this mean for your restaurant?
Well, not all hope is lost. It's a call to arms to stay ahead of your rivals by adhering to industry best practices, delivering top-notch food and service, and closely tracking your sales forecasts.
Whether you're a recently opened establishment or have a several years under your belt, proactive steps must be taken to refine your operations and sharpen your competitive edge.
If you do so, you have a higher chance of outshining your competition and ensuring your restaurant thrives.
So, keep reading to uncover if your operations are the source of your issues, as your competitors are surely working tirelessly to get ahead of you.
Long Wait Times
A surefire way to stay ahead of the competition is to ensure your restaurant operations run like clockwork.
Imagine a customer decided to eat at your restaurant but was made to wait a long time while you sorted things out on your end.
This is a very unpleasant scenario for your customers and it could lead to dwindling sales as frustrated customers turn to establishments that don't have this problem.
Long wait times can affect for any part of your service, such as the following:
Booking a table
Being seated
Making an order
Being served
Getting the check
Some wait times can vary depending on the type of restaurant, as shown in this Quora answer below.
Source: Quora
However, no matter what kind of restaurant you have, you should find ways to optimize different aspects of your service as much as possible.
For example, an efficient online reservation system, like our Tablein, can speed up the process of taking reservations, allowing customers to book a table in just a few clicks.
Source: Tablein
Customers will pick the date, time, and party size themselves—no need to wait for your staff to pick up the phone or answer their email.
Tablein can speed things up for you and your staff as well, allowing you to efficiently manage reservations.
With Tablein, it's possible to add reservations quickly, view their status in real time, and control the flow of guests effectively.
It's an efficient system that will help you streamline your restaurant operations and keep your wait times down.
Bad Customer Service
Next on our list is bad customer service which can not only bring your sales down but sink your business reputation as well.
Let's elaborate on why that is.
Customer service encompasses a broad spectrum of activities, from the initial greeting and seating of guests to billing and departure.
Now, picture your waitstaff exhibiting some or all of the characteristics shown in the following image.
Source: Tablein
It's a recipe for disaster, isn't it? And who would want to come back to a restaurant that offers such an uninviting experience?
Guests don't want to pay for poor service time and time again.
Furthermore, negative guest experiences often translate to poor reviews that can significantly damage your reputation and ability to attract new customers.
Take a look at the following statistic.
Illustration: Tablein / Data: ReviewTrackers
If enough guests leave negative feedback and give your restaurant a low star rating, nearly a third of your potential customers may avoid your establishment altogether.
So, keep this in mind and remember to provide excellent customer service.
Poor Quality of Food
The reason why customers go to restaurants is, primarily, to eat delicious food. But what if your guests aren't getting what they're paying for?
Failure to deliver on this fundamental expectation is a direct route to discouraging return visits.
Check out the following aspects that contribute to poor food quality.
Source: Tablein
There's more to consider than just taste, like the origin of the ingredients used, the quality of said ingredients, whether the food is freshly prepared, and how the food is presented.
You also can't expect your guests to enjoy their meal when you don't adhere to their dietary requirements, under or overcook their food, or skip basic food safety practices.
Food safety is especially crucial, and any compromise on this front could severely tarnish your restaurant's reputation.
Illustration: Tablein / Data: AlixPartners
According to the survey data shown above, even a single case of a food safety outbreak could deter some customers from visiting a restaurant chain, even if the incident occurred at a different location.
In essence, prioritizing food quality and safety is non-negotiable if you want your guests to keep coming back.
High Price of Menu Items
If you've noticed a slump in your sales, raising your prices may seem like a quick fix. However, overpriced menu items could be a significant deterrent for customers.
The key is to balance cost and quality.
When your menu prices spike, customers evaluate whether the dining experience you offer is worth the amount they're expected to pay for it.
Take the following example, for instance.
Source: Butcher and Banker
The lofty price tag attached to the highlighted lobster dish is justified, considering the inherent cost of lobster as an ingredient itself.
But if you're charging exorbitantly for a simple pasta dish, you might be driving away potential customers.
Instead, pricing should be methodical and fair.
You do this by determining how much of your total sales are spent on food costs, meaning the raw ingredient costs of a particular dish and the food cost percentage.
Then, you follow the formula shown below.
Source: Tablein
Suppose your pasta dish costs $6 to make, and your food cost percentage was around 30%. In this scenario, the fair selling price would be $20 ($6 divided by 30%).
If this price point is high for your patrons, you could try and lower it by either lowering the cost of ingredients or lowering the overall percentage of total sales you spend on food.
Remember, competitive and fair pricing allows you to serve delicious meals without compromising profitability.
Lack of Consistency
Lower sales numbers can also be attributed to a lack of consistency in your services.
Customers appreciate consistency in their dining experience. They like knowing what to expect during each visit.
Your operations may be efficient, your customer service top-notch, and your food delicious, but if these elements are inconsistent, it could still lead to customer dissatisfaction.
For instance, imagine being served a visually stunning and delicious dish like the one depicted below during one visit.
Source: Unpeeled Journal
Then, on your next visit, you're served a complete catastrophe, a stark contrast in presentation and quality, as shown below.
Source: Twitter
Would that appeal to you? Likely not. Well, neither would it appeal to your customers.
However, this expectation of consistency is not just limited to the presentation and quality of your food.
It extends to your waitstaff and their quality of service as well as the overall efficiency of your operations.
After all, predictability is what differentiates a restaurant from being just a hit-or-miss to a reliable dining experience each and every time.
Absence of Special Offers
Alright, let's now talk about special offers.
Many customers are always on the lookout for the best deals they can find, and if this is where you're lacking, it can certainly contribute to the decline in your restaurant sales.
One very effective offer you often see in the restaurant industry is the "Happy Hour."
Source: Shakey's on Facebook
The Happy Hour is a brilliant approach to providing customers with a specific time during the day to enjoy their favorite meals or drinks at a reduced cost.
And yes, economical food and drinks are a significant attraction for patrons.
Illustration: Tablein / Data: Statista
As the data demonstrates, the allure of lower prices greatly exceeds that of relaxation or meeting friends, with only 45% and 39% of patrons respectively attending for these reasons.
To capitalize on this fact, try to incorporate a variety of special offers that cater to your specific audience. Some options include the following:
Cash discounts
Buy one get one free
Complimentary appetizers or drinks
The list goes on. Be mindful, though—a great offer at an extremely low price point might boost your sales but could still negatively affect your profits.
Strive to find and maintain a balance that both appeals to your customers and aligns with your profit expectations.
No Online Presence
Turning our attention to the virtual side of things, let's discuss your restaurant's online presence.
If your restaurant lacks a digital footprint, it can be a significant reason behind your dwindling bottom line.
A strong online presence, particularly on social media platforms, can broaden your reach and improve your sales.
Don't believe us?
Well, take a look at the following data, where it was found that social media engagement often leads to increased sales, with 74% of guests stating that they are more likely to visit and order food from a restaurant that they actively follow and interact with on social media.
As a practical example of this data, take a look at the image below, showing the Instagram profile of the restaurant WowYauChow.
Source: WowYauChow on Instagram
With nearly 19k followers on Instagram, WowYauChow expertly leverages its online presence and customer engagement by linking Tablein's reservation widget in its bio and allowing guests to make a reservation through our user-friendly widget, shown below.
Source: Tablein
This practice is possible as Tablein seamlessly integrates with various online platforms like your website, Instagram, Facebook, and Google.
This feature solidifies your restaurant's online presence, allowing guests to quickly book a table wherever they find your restaurant.
And enabling online reservations can be a game changer, paving the way for more customers and increased sales as a result.
Not Enough Loyal Customers
Finally, let's take a look at how not having enough loyal customers could be a critical factor impacting your restaurant's sales.
After all, restaurants typically make the most money off of their loyal customers. In fact, data has shown that loyal customers generate between 55% to 70% of sales for a business.
With that being said, it should come as no surprise that most customers would avoid frequenting your business and buying from you if they feel the service quality or consistency has deteriorated.
As you can see in PwC's data, illustrated below, a decrease in trust can lead to a significant drop in your restaurant's patronage.
Illustration: Tablein / Data: PwC
The most fundamental way to secure the loyalty and trust of your customers is to keep your restaurant operations at their peak. That includes the following aspects, some of which we covered in this article:
Quality food
Fair menu prices
Great customer service
High hygiene standards
Pleasant ambiance
These factors are integral as they directly impact a guest's dining experience and create an emotional connection between them and your restaurant, thereby increasing customer retention.
Alongside exceptional guest experiences, another effective strategy to foster loyalty is rewarding your patrons through loyalty programs.
Source: Tablein
Pictured above are some examples of effective loyalty program ideas.
A detailed look into these ideas is beyond the scope of this article, but you can check out our article discussing seven loyalty program ideas you can try out.
In conclusion, remember that your loyal patrons are crucial to the success and profitability of your restaurant.
Conclusion
In this article, we examined several common reasons for why your restaurant sales might be down.
Hopefully, the insights we provided have helped you uncover some aspects of your operations that you may have overlooked up until now that might be causing you trouble with your bottom line.
Using this information, you can start making changes that truly count. It's all about taking it one step at a time to improve your restaurant's overall sales.
Remember, every small change you make can make a big difference in the long run, so start effectively addressing your issues and watch as your restaurant sales slowly get back up.
11 Marketing Ideas for Driving Restaurant Sales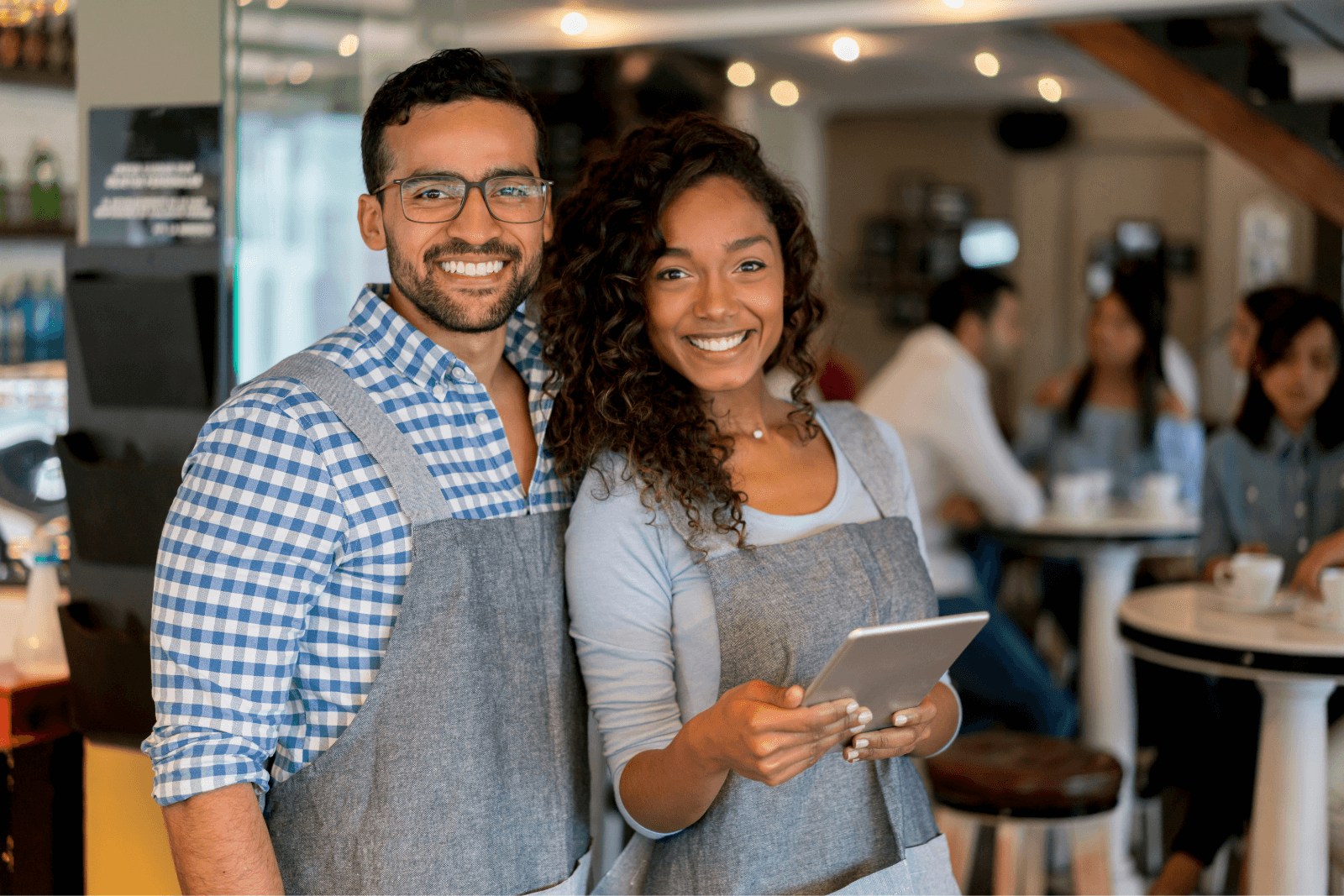 11 Marketing Ideas for Driving Restaurant Sales
Jun 27, 2023 2:55:34 PM
12 min.
6 Reasons to Take Reservations at Your Restaurant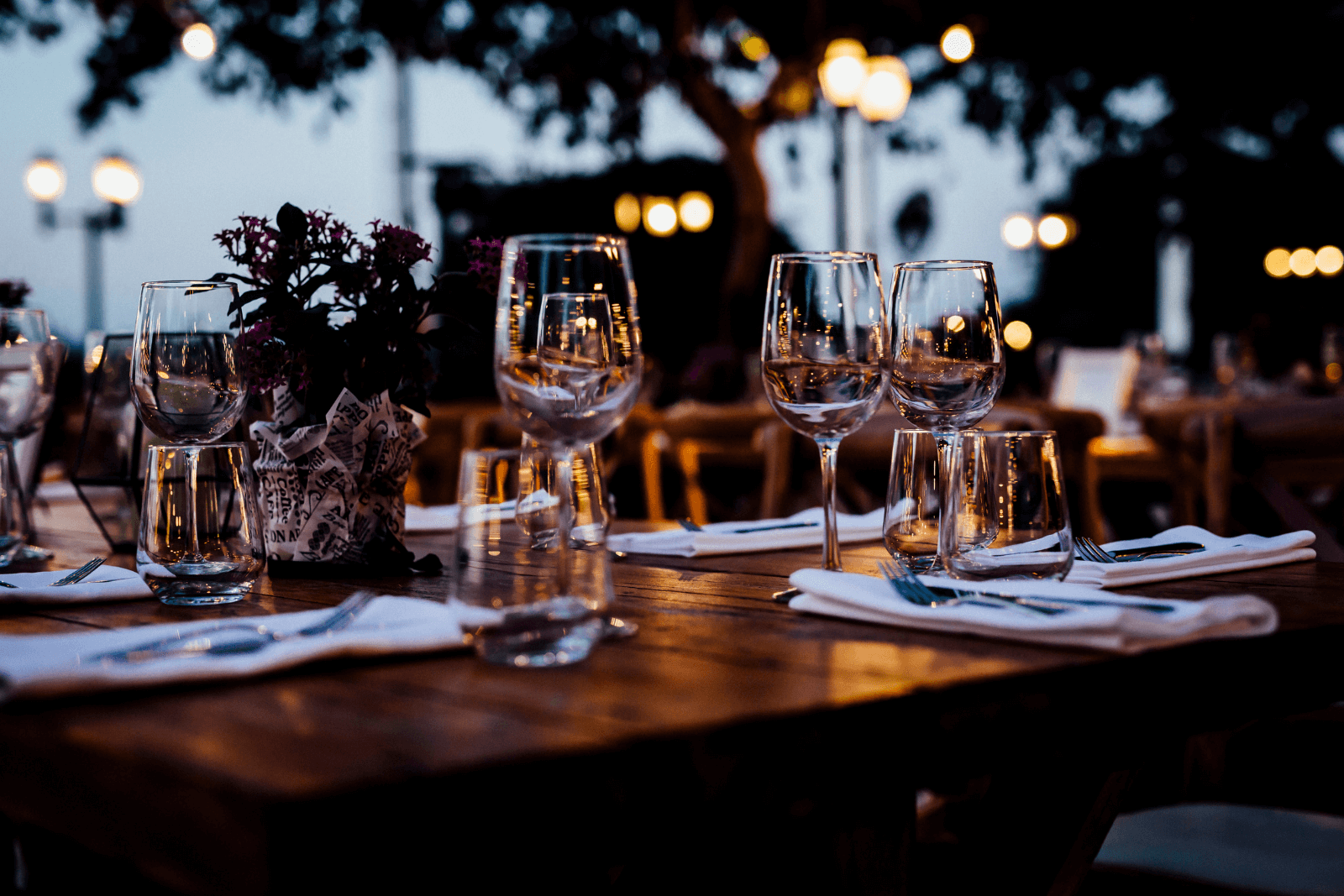 6 Reasons to Take Reservations at Your Restaurant
May 19, 2023 2:42:56 PM
9 min.
How to Create an Effective Restaurant Sales Funnel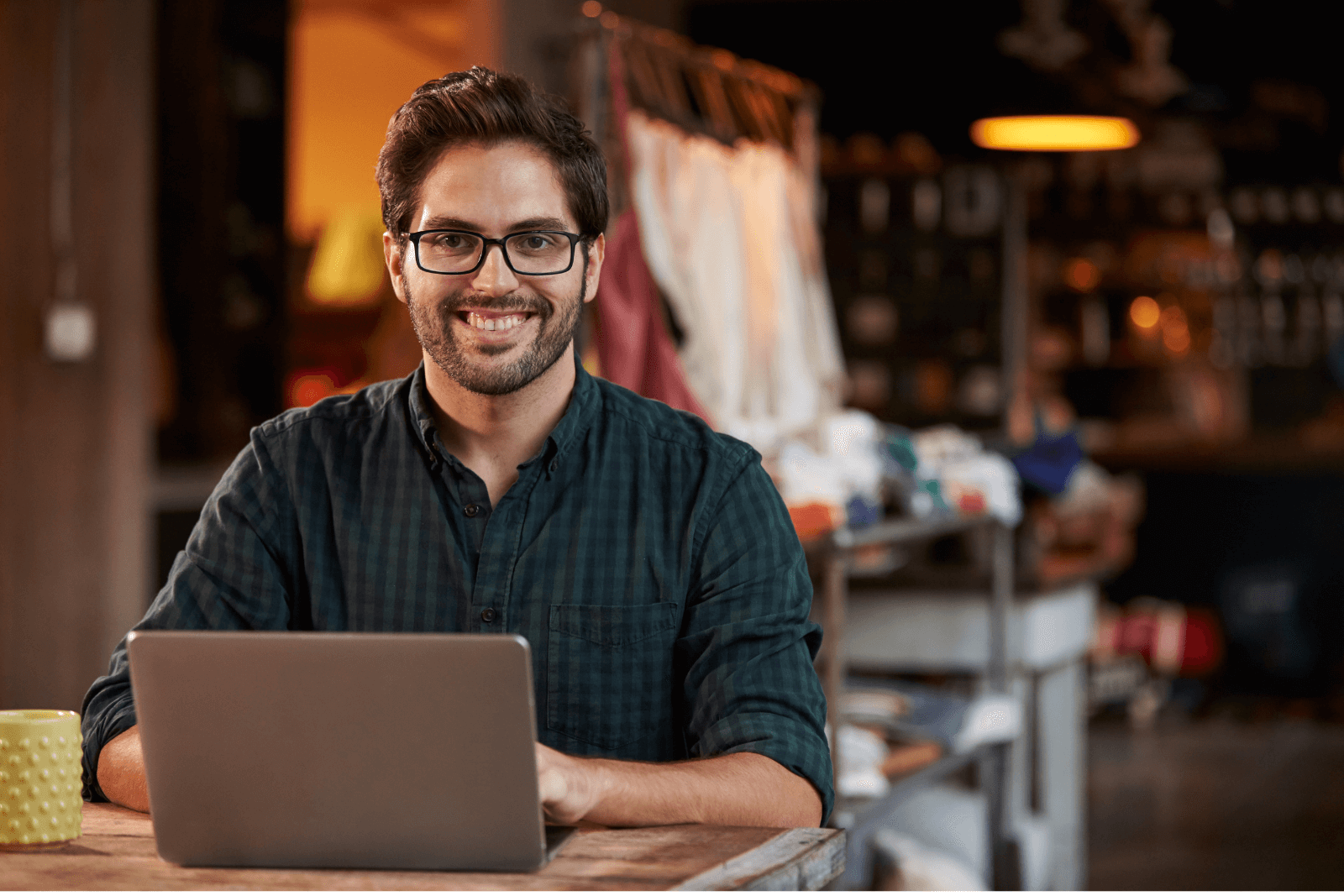 How to Create an Effective Restaurant Sales Funnel
Jun 27, 2023 2:04:23 PM
9 min.