The Cost of Restaurant Reservation Software: A Quick Guide
10 min.
Jul 18, 2023 10:30:52 AM
Choosing the perfect restaurant reservation software from the overwhelming array of options available can be a real challenge.
However, understanding the fees and pricing structures of these software solutions can be your secret weapon in making this crucial decision.
In today's quick guide, we will review the fees and pricing of restaurant reservation software and address the return on investment (ROI) expected from implementing such a system.
By the end, you will be equipped with the knowledge necessary to make a well-informed decision about investing in reservation software that will fit your budget and your restaurant's needs like a glove.
Let's start!
What Fees Do Reservation Software Charge
Before we uncover the costs, let's briefly consider what you're paying for: the functionalities of reservation software and how they benefit your restaurant.
Reservation software offers streamlined reservation management that saves you and your staff valuable time, efficiently tracks all your bookings no matter where they come from, and promptly notifies your customers about their reservations.
All these functionalities minimize no-shows and late cancellations while also ensuring smoother operations and happy patrons.
Now, let's break down the four types of fees that cover all these benefits.
Subscription Fees
Subscription fees for reservation software operate like a Netflix subscription.
You can watch 5 or 100 movies on Netflix without it affecting your monthly payment.
Similarly, your monthly subscription fee stays the same regardless of the number of reservations made through the reservation system.
However, it's important to note that the base subscription fee may not include all the features you need.
Or you may also be limited in the number of reservations that can be made without paying additional fees.
Many reservation software providers offer tiered pricing plans, where additional features or functionalities come at an extra cost or as part of an upgraded plan.
The range of subscription fees vary depending on the software provider as well as the functionalities included as part of a particular plan.
For instance, Hostme provides three different plans—Piccolo, Mezzo, and Grande—with varying features.
Source: Hostme
If you want advanced features like POS integration and custom branding options, you would need to opt for their Grande plan with a monthly subscription fee of $169.
Generally, basic subscription plans will typically start at around $50 per month, while more comprehensive plans with advanced features and functionalities may cost a few hundred dollars monthly.
Per Cover Fees
Per cover fees, also known as transaction fees, can be a tricky aspect of some reservation systems.
Per cover fees are the price you pay for every booking made through the reservation system. This means that your montly cost will fluctuate.
Let's say your restaurant receives around 30 reservations per week, totaling 120 reservations per month.
Assuming at least two people dine together per reservation, that adds up to 240 covers.
Now, let's say the per cover fee is $0.25. In this case, the additional cost would amount to $60, alongside the subscription fee. Not too bad, right?
However, things quickly become less favorable for you if the per cover fee is set at $2. In such a scenario, you'd be looking at an extra $480 on top of the subscription fee.
OpenTable is one example of a reservation software that implements per cover fees.
Source: OpenTable
In Core and Pro plans, they charge a $1 fee for each cover, and here's the kicker—it's not per reservation, but per person.
So, if a group of five hungry diners walks into your restaurant and they didn't book directly through your website, that's a whopping $5 additional fee on top of everything else.
Transaction fees are something to be extra careful about when choosing reservation software because the amount can quickly add up and impact your bottom line.
Integration Fees
Integration fees in a restaurant reservation system are additional charges incurred when integrating the reservation software with other systems or platforms your restaurant currently uses for its day-to-day operations.
These fees come into play when you want your reservation software to seamlessly connect and communicate with your existing POS (Point of Sale) system, online ordering platforms, or other third-party applications.
Usually, integration fees are structured as a monthly expense, typically around $100, although some reservation software providers might offer at least some integrations for free.
One restaurant reservation system that charges integration fees is EatApp.
Source: EatApp
They offer two integration options: POS integration for $90 per month and phone integration for $25 per month.
Before committing to a reservation system that charges integration fees, make sure to ask the software provider whether this is a one-time fee or a recurring monthly charge and if you will incur any additional costs at a later time.
Additional Fees
We have already mentioned that, sometimes, basic subscription fees don't cover all the features you may need for your restaurant's reservation management to run smoothly.
So if you want your booking system to do more than just enable your customers to make reservations, you will most likely have to pay some extra fees.
This can be, for example, a fee for specialized marketing features or a fee for additional communication with your guests through text messages.
Some software providers may also charge fees for software setup and initial training to ensure you hit the ground running.
In any case, don't let these fees catch you off guard.
Before signing any contracts, ask about the full range of charges involved.
Understanding what services and support come with your chosen plan will prevent surprises when that first bill arrives at your doorstep.
What Pricing Models Do Reservation Software Use
Now that you thoroughly understand the four types of fees associated with restaurant reservation software, let's delve into the three pricing models prevalent in the market.
This information will come in handy when selecting the software for your restaurant because the pricing model you choose will determine the overall cost of implementing and managing the reservation software.
Let's start with a subscription model with full features.
Subscription Model With Full Features
This pricing model is as straightforward as it sounds—a flat monthly fee that covers all the features provided by the reservation software.
And even though some software providers offer more than one plan, they all have the same set of features.
Two prime examples of this pricing model are Tablein and ResDiary.
ResDiary, for instance, offers four subscription plans, ranging from 99€ to 289€ per month, with the same set of features across all plans.
Source: ResDiary
The variation in pricing comes from the number of reservations the system can manage, starting from 150 reservations per month for the most affordable plan to unlimited reservations for the highest-tier plan.
However, it's important to note that ResDiary may also charge additional fees for setup and add-ons.
A subscription model with full features is an excellent option if you want to have the peace of mind of accessing the software's full capabilities without worrying about any extra or hidden costs.
Subscription Model With Limited Features
In most cases, the subscription model with limited features follows a pricing strategy where basic plans are available at a lower cost but provide minimal features.
Over time, as your needs evolve, you may find it necessary to upgrade to higher-tier plans to access more advanced functionalities.
An example of reservation software that employs this model is Resy. They offer three plans— basic, pro, and enterprise.
Source: Resy
The basic plan, priced at $249 per month, includes essential features such as reservation, table, and waitlist management, as well as round-the-clock support.
However, if you require more advanced capabilities like customizable guest messaging, feedback surveys, and analytics reports, you must upgrade to the pro plan which costs $399 monthly.
In this pricing structure, upgrading your plan becomes a means to unlock the full range of features.
It's essential to assess your restaurant's specific requirements and long-term goals to determine whether the basic plan will suffice or if upgrading to a higher plan is necessary to meet your evolving needs.
Subscription Model With per Cover Fees
The third pricing model for reservation software involves a combination of a monthly subscription fee and additional charges per cover or transaction.
With this model, the total cost is influenced by the number of reservations made, potentially making it more expensive depending on your volume.
OpenTable, which we already mentioned today, is an example of a reservation system that operates on a per cover fee structure.
They charge a monthly subscription fee, and in addition to that, another fee per every cover. This means that the cost increases with each reservation made through their platform.
Tock is another reservation system that utilizes this pricing model.
Source: Tock
Their Tock Plus plan, for instance, involves a monthly fee of $249, along with a 2% fee on every prepaid reservation.
This pricing structure takes into account both the base subscription fee and a percentage of the transaction amount.
Overall, it's important to consider the potential high costs associated with per cover fees and evaluate whether the benefits of the software outweigh these additional expenses for your restaurant.
How Can You Determine the Return on Investment
By now, you have a good idea of how much restaurant reservation software costs. So, let's shift our focus to understanding the impact of your investment in such software.
The first thing you need to do is understand what return on investment (ROI) is and how it pertains to restaurant reservation software.
Simply put, ROI is the key metric that allows businesses to assess whether their investments yield profits or losses.
In our case, ROI revolves around answering two vital questions:
Source: Tablein
At the beginning of this article, we emphasized some important benefits that restaurant reservation software can bring to your establishment.
Let's recap those benefits as they lay the foundation for determining the return on investment for reservation software.
A reliable reservation solution can:
Source: Tablein
So, how can you evaluate if your restaurant has dervied value from these benefits and if your revenue has been sufficiently boosted to have achieved a return on investment?
One highly effective approach is to establish a baseline and compare it to the results obtained after implementing reservation software.
For instance, consider measuring the increase in table reservations, reduction in no-shows, and the improvement in table turnaround time.
These are just some examples of how to determine the ROI for reservation software.
Ultimately, determining the return on investment for restaurant reservation software will allow you to decide if the impact it has on your bottom line makes it worth the investment.In our humble opinion, it does.
How Pricing Works at Tablein
At Tablein, we take pride in offering a restaurant reservation booking system that is not only user-friendly but also affordable.
As we previously mentioned, Tablein uses the subscription pricing model that provides you with unrestricted access to our full range of features, some of which you can see below:
Source: Tablein
We understand the importance of efficient reservation management for restaurants of all sizes, so our system comes in two pricing plans—standard and premium.
Our Standard Plan is priced at 79€ per month and includes 150 reservations monthly.
If you exceed this number of reservations, don't worry, you can still accept reservations at a rate of 0.3€ for each additional reservation past the limit.
That's why we recommend this plan for smaller restaurants with up to 200 monthly reservations.
For 129€ per month, our Premium Plan offers unlimited reservations.
However, if you opt for the annual payment option, the price of this plan drops to 108€ per month, and we give you two months of free service.
This plan is ideal for restaurants that anticipate a high volume of monthly reservations.
Source: Tablein
Additionally, Tablein provides the option of SMS communication with customers for an extra fee in both plans, allowing you to enhance your customer engagement further.
We believe in the simplicity and transparency of our pricing model. That's why we offer a 14-day free trial of a fully featured account.
This gives you the opportunity to try it out for yourself and explore the system in full before making a commitment.
With Tablein, you can enjoy the convenience of a user-friendly reservation system that comes with every feature your restaurant needs at an affordable cost.
Conclusion
In this quick guide, we've covered the four types of fees associated with restaurant reservation software, including subscription, per cover, integration, and additional fees.
We've also explored three common pricing models used by software providers—subscription models with full features, limited features, and per cover fees.
Furthermore, we highlighted the importance of determining the return on investment (ROI) for reservation software and how you can go about doing so at your restaurant.
You now have a solid foundation for navigating reservation software fees and pricing models.
We hope this guide will serve you as a valuable resource in your search for the reservation software that best suits your budget and your needs.
The 12 Best Online Restaurant Reservation Software Solutions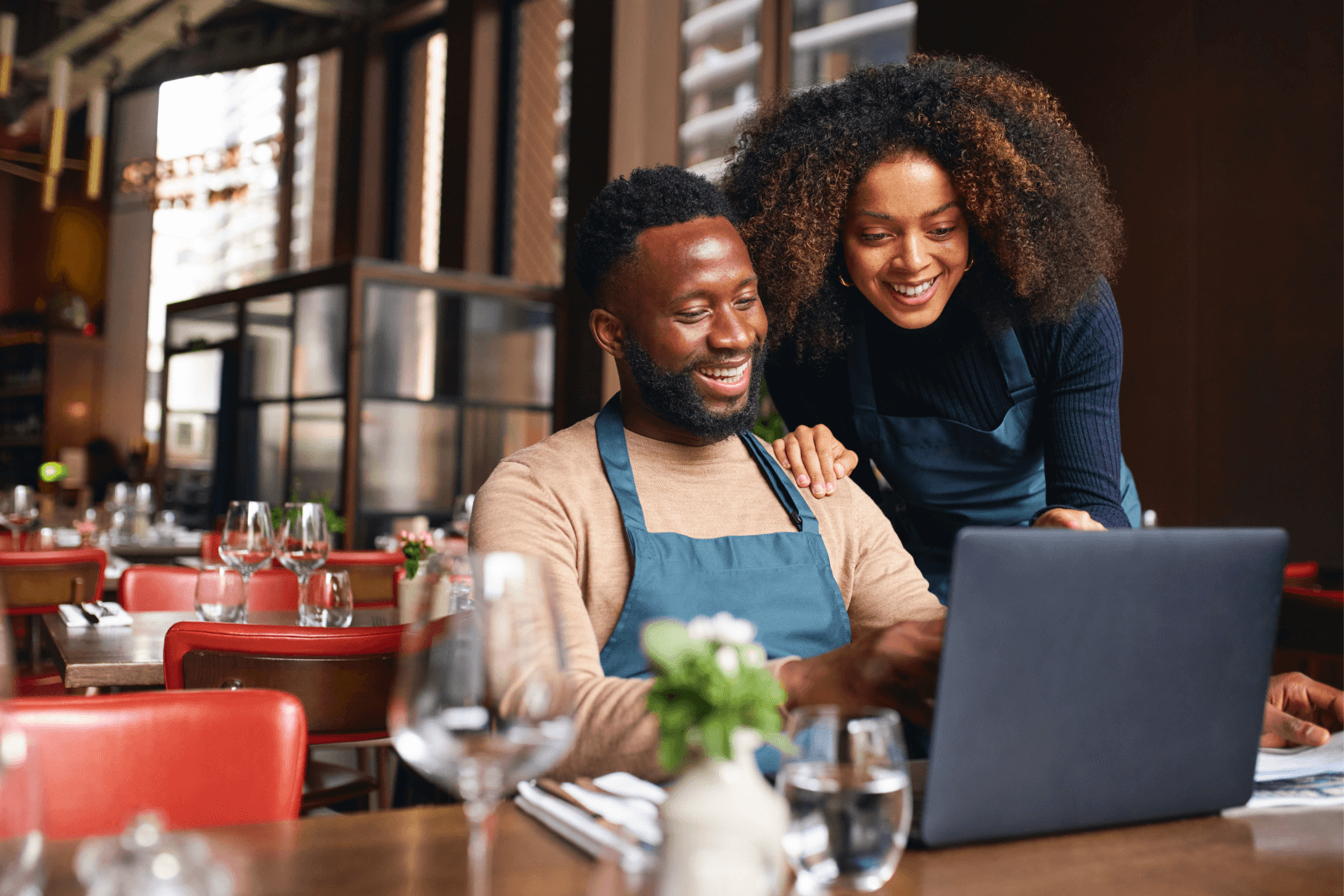 The 12 Best Online Restaurant Reservation Software Solutions
Apr 24, 2023 11:25:06 AM
14 min.
How to Handle Group Reservations at Your Restaurant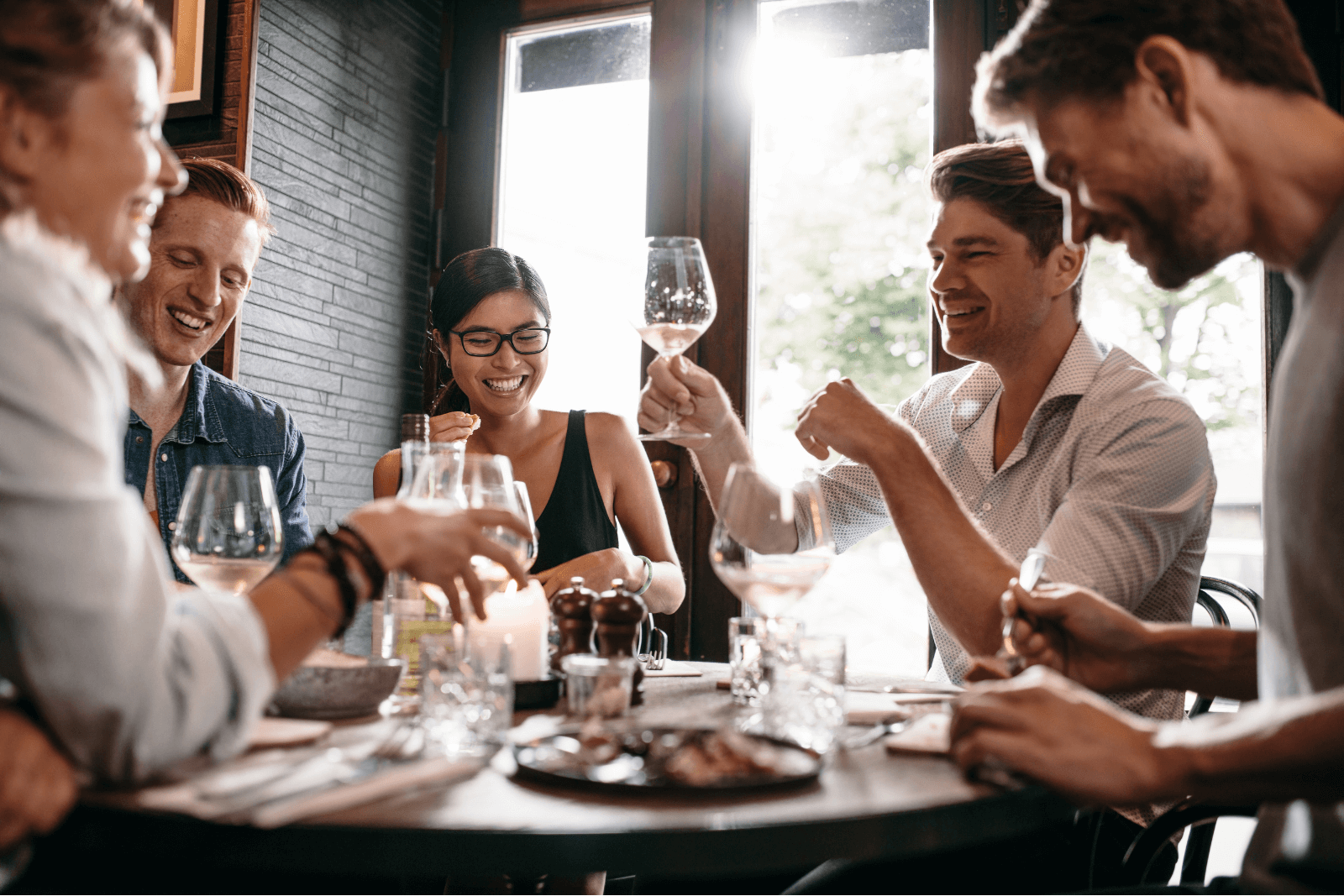 How to Handle Group Reservations at Your Restaurant
Jul 20, 2023 12:11:01 PM
9 min.
The Ultimate Guide to Restaurant Cancellation Fees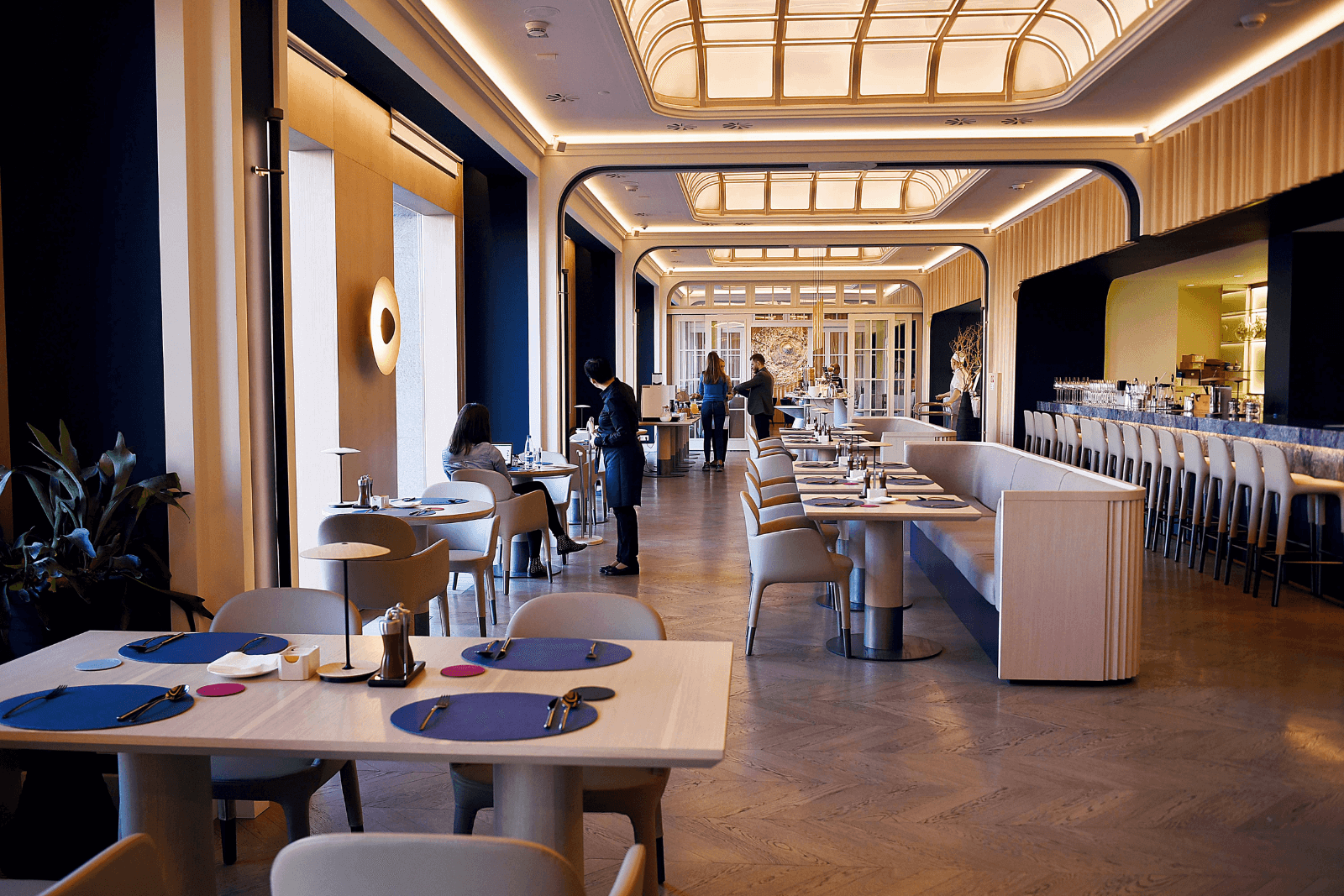 The Ultimate Guide to Restaurant Cancellation Fees
Aug 25, 2023 2:32:42 PM
11 min.