5 Common Reasons Why Restaurants Lose Table Reservations
11 min.
Mar 15, 2023 1:49:47 PM
Every time a guest fails to show up for a reservation at your restaurant, you stand to lose a part of the revenue you have been counting on to keep your business afloat.
In many cases, the fault lies with the guests for not coming, but sometimes you are responsible for not focusing enough on proper reservation management.
In this article, we'll examine the five most common reasons why reservations fall through and offer some solutions to help you collect the revenue you deserve.
First, consider this: are all your guests even able to book a table when they need to?
Inability to Reserve Tables Online
The traditional way to book a table at a restaurant is to call in and create a reservation with a staff member over the phone.
However, providing this method only might lead you to exclude some diners who dislike or can't make reservations over the phone.
For example, what if an interested guest calls when your restaurant is closed? What if they're hard of hearing and calling isn't an option for them?
Well, in those cases, offering online reservations is a good idea, so you don't lose out on potential bookings.
Online table reservations haven't been around for very long, but they've become quite popular with diners in that short amount of time.
A big portion of diners feels that making reservations online is easier than other methods. Therefore, they specifically seek out restaurants that offer this option.
Illustration: Tablein / Data from: Aytm
Considering the convenience and user-friendliness of today's table booking tools, it's not the least bit surprising that consumers feel this way.
Online reservation systems allow customers to take control of the booking process and choose the date, time, party size, and even seating area directly from the restaurant's website.
Source: Tablein
And since the system is completely automated, guests can create a reservation at any time that's convenient to them, including when the restaurant is closed or at busy times when restaurant staff is too swamped to pick up the phone.
Remember, you're going to be serving all kinds of guests at your restaurant, and not all of them will feel comfortable calling and booking ahead of their visit.
Providing an online booking option should help you capture reservations you might have lost otherwise.
You're Taking Table Bookings on Your Website Only
As you're implementing online reservations, don't forget that your website isn't the only platform your guests can use to book a table.
Modern-day internet users hop on search engines like Google and various social media to find service providers they want to do business with, and that definitely includes restaurants.
For instance, did you know that virtually all consumers use Google Maps to find local businesses?
Illustration: Tablein / Data from: AWE
Wouldn't it be convenient if those consumers could book a table right then and there, using the restaurant's Google Business profile?
Well, some online table booking systems actually have that option. Here's an example of what that looks like:
Source: Google Maps
Similarly, more than half of the world's population today uses social media to get informed, communicate with each other, and choose who to do business with.
If that's true, it makes sense to go where your consumers spend their time and give them the option to get in touch and secure a table.
Illustration: Tablein / Data from: Smart Insights
Facebook is an example of a social media platform that offers this option.
A restaurant that has a page on Facebook can easily implement a button on top of its page that will guide the user through the reservation process.
Source: The Palomar on Facebook
So, for example, if a new customer discovers your restaurant through a Facebook ad or because the page was sent to them as a recommendation, they can easily book a table without ever having to leave the social media page.
Online services such as search engines and social media are the consumer's go-to tools when researching businesses or deciding where to spend their evening.
If you offer booking options on those resources, you're making it that much more likely that a guest will make a reservation instead of moving on with their search.
Your Restaurant Isn't Trendy Anymore
As every restaurant owner knows, cuisine is a part of culture.
And our culture is always changing, meaning restaurants that can't stay with the times risk seeing the number of reservations and visits falter.
That's why following trends is an absolute necessity for restaurateurs who want to keep bringing in diners and delighting customers with their offer.
Let's look at one of the biggest trends in hospitality right now and consider how it influences consumer behavior.
We are, of course, talking about sustainability and environmental friendliness.
Modern-day restaurant-goers make conscious decisions to dine more sustainably and pick restaurants with less environmental impact.
Illustration: Tablein / Data from: Simon-Kutcher & Partners
Restaurateurs are picking up on this trend and taking action to make their food, service, and business practices more environmentally friendly.
A good example comes from Rifrullo Cafè in Brookline, Massachusetts.
Its owner, Colleen Suhanosky, wanted to transform her business to make less of an impact on the environment, and more of an impact on her customers.
Source: Boyer Sudduth
The areas she focused on were water, waste, and food.
Suhanosky noticed that her visitors and back-of-house staff were wasting enormous amounts of water for their needs.
Her solution was to install faucet aerators that push air bubbles into the water stream, making it appear high-pressured but actually using up a much smaller quantity of water.
She also implemented a waste separation system and partnered with the Black Earth Compost waste collection company that recycles organic material and puts it back on the market as rich compost.
Source: Black Earth Compost
This, along with reusable takeaway containers and biodegradable cutlery, allowed Rifrullo to significantly cut down on the amount of waste that ends up in landfills.
Finally, with some conscious menu engineering, Suhanosky's offer is now 43% vegetarian and 14% completely vegan to give guests the opportunity to choose food options with a smaller carbon footprint.
Rifrullo Cafè is a perfect example of how restaurants can follow modern trends in hospitality to better satisfy consumer needs and increase incoming reservations while at the same time infusing their business with more sustainable and ethical practices.
Your Diners Don't Like Making Reservations
As practical, convenient, and dependable restaurant reservations are, the truth is that not all diners are in the habit of booking tables ahead of their arrival.
This is especially true for the older generation, who are less used to using technology for things like booking tables, and people living outside urban centers where restaurants are less likely to be overcrowded.
Illustration: Tablein / Data from: TouchBistro
In other words, if you insist on guests having reservations in order to dine with you, you might lose traffic from an entire segment of your audience because this practice doesn't suit them.
So, the real question is, can you accommodate both reservation-holders and walk-ins with one restaurant policy?
Yes, definitely!
A good way to do it is to block off a part of your dining area as a walk-in zone that cannot be reserved but is open to guests without a booked table.
This is a common practice worldwide:
Source: The Palomar
The Palomar of Soho, London, for instance, reserves a part of their kitchen counter for walk-in guests.
If no seats are available, guests are invited to have a drink at a nearby pub operated by the same management.
This is a great practice, but problems might occur if the guest doesn't return at the exact moment their spot becomes available, and they may lose it again to another customer.
A good solution for this is having a waitlist so that the guest can put their name down, leave the premises, and be notified when their table is ready.
Modern table reservation software, such as Tablein, offers this feature so you can complement your table booking tool with a resource for handling walk-ins.
When a guest without a reservation shows up and there's nowhere to seat them, the host just needs to take down their information and recommend a nearby bar.
Source: Tablein
As soon as a table is marked as free in the system, an automatic message (SMS and/or email) will be sent to the guest, notifying them that their table is ready.
A reservation system is the key to smooth restaurant management. However, that doesn't mean you should completely exclude the customers who dislike booking tables.
Block off a part of your dining area for walk-ins and use a waitlist system to get their business as well.
Your Reservation Management is Bad
Even when guests are interested in visiting your restaurant, on your terms, a lot can still go wrong, and you may still lose a table reservation.
Experienced hospitality professionals know exactly what we're talking about because every one of them has had to deal with issues such as:
Double bookings
Lost reservations
Incorrect information inputs
Uncaptured reservations
While these situations do happen, it's important to do everything in your power to avoid them because they're one of the quickest and most dependable ways to lose a customer for good.
That's because guests won't easily forgive you for turning them away after they've gone through the trouble of booking a table and arriving on time, like in this example:
Source: Trip Advisor
Human error is always going to be a factor in the restaurant industry, so your best hope for preventing these issues lies in removing the human element from table booking as much as possible.
Automation provides a simple yet effective solution here.
A good case in point is online table booking software.
This kind of tool puts the entire process of reserving a table in the guest's hands, allowing them to independently choose the date, time, party size, and seating area for their reservation.
Source: Tablein
Since the customer does everything on their own, there's zero chance of a member of your staff making a mistake and inputting the wrong information.
Once the reservation is created, it's automatically recorded and displayed in your schedule, meaning it's impossible to lose it or create another booking over it.
Source: Tablein
Of course, you'll still be able to put in reservations by hand (for example, when guests call to book a table) into the same system, so that you have all your reservations in one place, and the likelihood of double booking will be reduced significantly.
Bad reservation management makes you lose reservations even when guests actually show up and expect to be served.
Start managing reservations the smart way and implement an automated online reservation system to reduce the chances of errors to a minimum.
You Don't Communicate With Guests Who Made a Reservation
A lot can happen between the time a guest makes a reservation and the moment they're supposed to show up at the restaurant.
For example, a diner can forget they ever made a reservation or simply neglect to cancel on time after they've changed their mind.
These reasons actually make up a large portion of all no-shows at restaurants.
Illustration: Tablein / Data from: Carbon Free Dining
Both instances here are examples of failed communication: the diner forgot because they were not reminded they had a reservation, or they didn't cancel because they weren't aware that canceling matters to your business.
You might be wondering how a restaurant might communicate with customers who haven't stepped foot in the restaurant yet.
Well, that shouldn't be a problem if you've collected their contact information at the point of booking.
If the guest booked online, you should at least send them a confirmation message via SMS or email to let them know their booking has been approved and to repeat the date and time, so they have an easily accessible record of it.
Source: Tablein
Tablein's confirmation message also contains an easy option to cancel (top right) and the restaurant's reservation policy (bottom).
This lets the guest know they should cancel on time should their plans change.
If the booking was made well in advance, it might also be wise to send a reminder so the guest doesn't forget to show up.
Tablein has you covered in this sense because the software offers an automated reminder option that alerts the guest that they have a reservation 48 hours before their scheduled visit.
Remember, your guests don't have a lot to lose should they neglect to turn up for their reservation, but you definitely do.
To prevent missing out on revenue, stay in touch with guests who have a reservation, inform them about their options, and remind them to come dine with you.
Conclusion
As important as table reservations are for your business, they're incredibly easy to lose because of irresponsible guest behavior, limited booking options, and bad reservation management practices.
The solution is to take a good hard look at every element of your reservation system and make some changes where you notice weaknesses.
Using the advice in this article, you'll be able to build a much more robust reservation system and ensure almost every reservation is honored or canceled on time.
6 Reasons to Take Reservations at Your Restaurant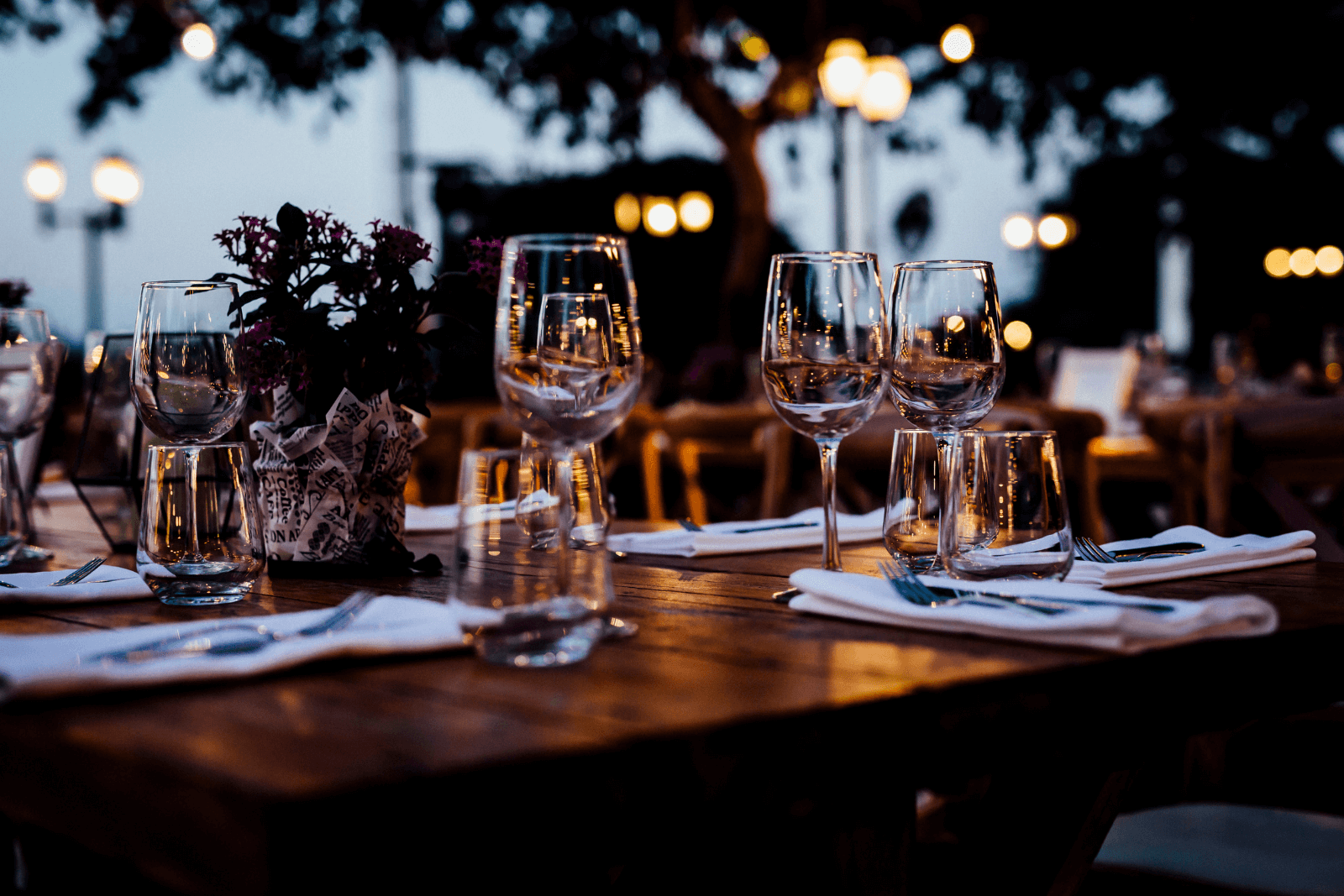 6 Reasons to Take Reservations at Your Restaurant
May 19, 2023 2:42:56 PM
9 min.
Top 7 Features a Restaurant Reservation Software Needs to Have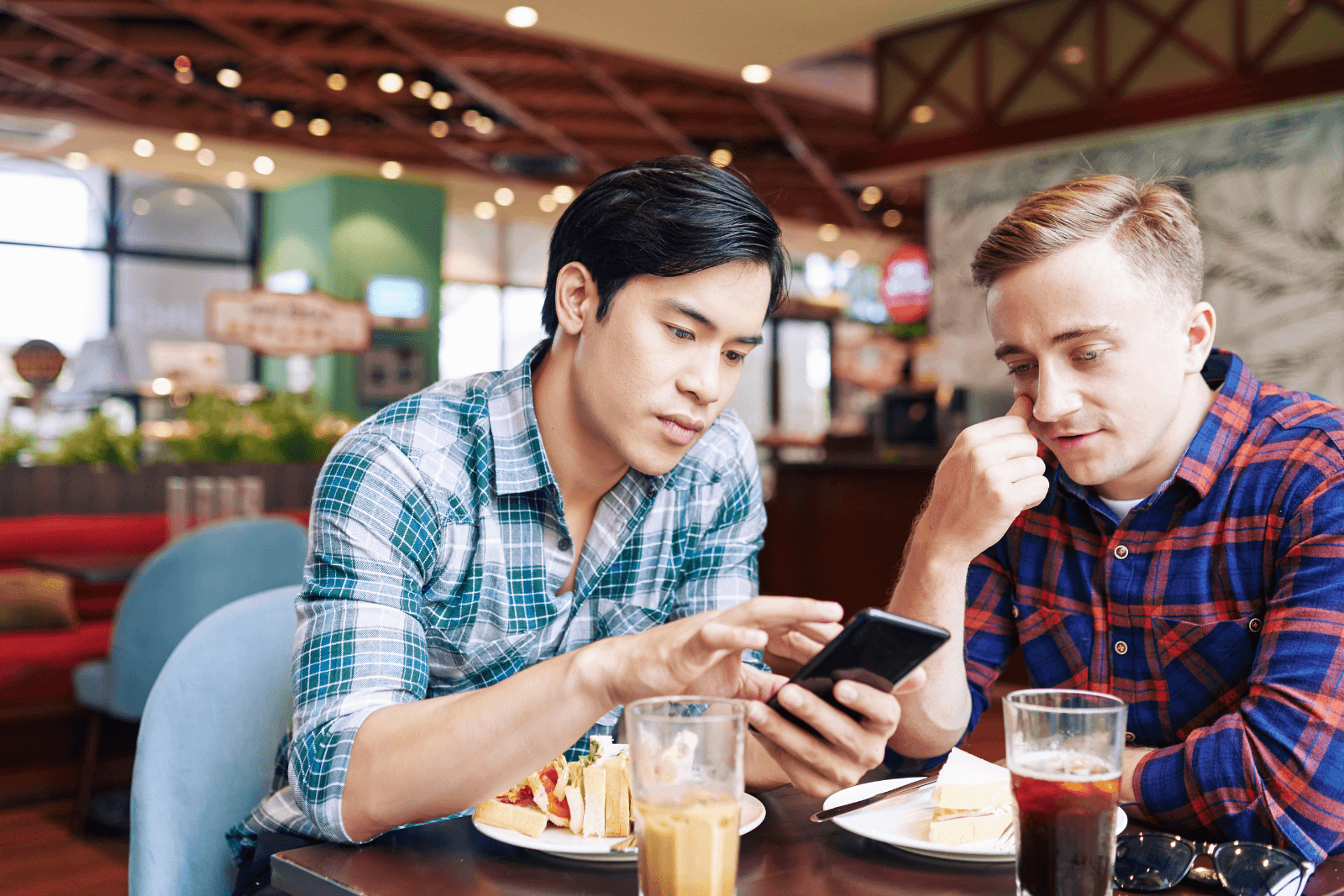 Top 7 Features a Restaurant Reservation Software Needs to Have
Apr 27, 2023 4:59:28 PM
11 min.
6 Restaurant Reservation Challenges and How to Overcome Them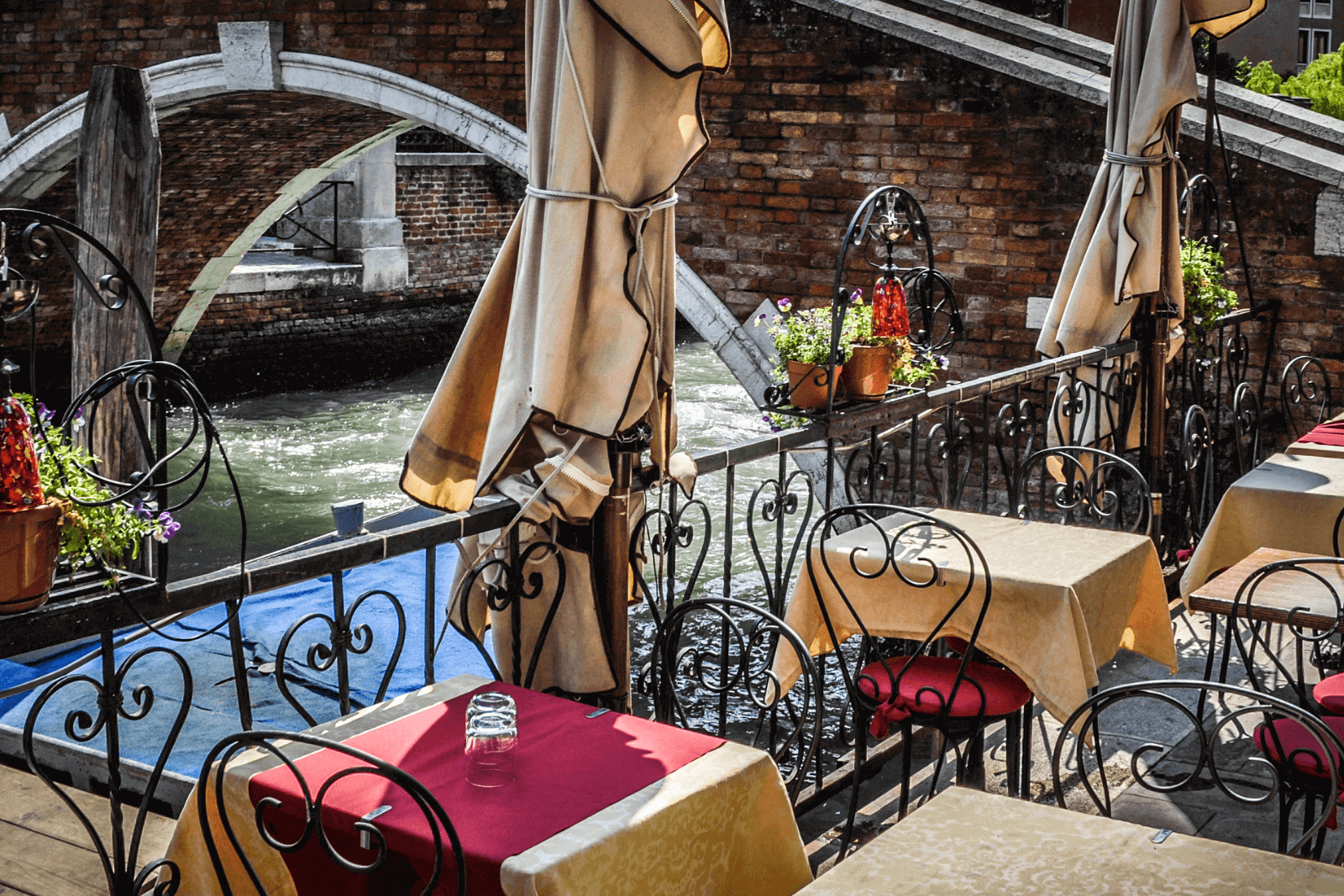 6 Restaurant Reservation Challenges and How to Overcome Them
Jul 31, 2023 10:56:32 AM
11 min.