The importance of effective marketing in the restaurant industry cannot be overstated.
A subpar marketing plan can lead to dwindling sales, and before you know it, you're locked in a struggle to keep up with the competition.
To help you in your quest to keep patrons walking through your doors, we've created this article, which will arm you with 11 inventive marketing ideas to bolster your restaurant's sales.
From harnessing the power of different platforms to promote your restaurant and using email marketing to launching different programs, the following sections will cover a broad range of actionable tips you can try out.
Get ready to dive in with our first marketing idea, covering the various restaurant discovery platforms out there.
Get Listed in Restaurant Discovery Platforms
Let's first talk about your restaurant's online presence.
Getting your business listed on the various restaurant discovery platforms is one of the foundations that can significantly boost your visibility and customer reach.
Why so?
Well, these platforms are specifically designed to attract people that actively look for dining options.
And if your restaurant is on these sites, there's a good chance they'll find you.
Source: Tablein
The options shown in the illustration above are just a few of the different ones you can consider.
And this is just the tip of the iceberg! Here's an extensive article showcasing 43 restaurant discovery platforms you can also check out.
After listing your business on these platforms, they can become a key sales factor, primarily through customer reviews.
Illustration: Tablein / Data: NRN
Negative reviews can dissuade guests from visiting your eatery, while positive reviews can encourage more diners to walk through your doors.
Engage with the reviews, thank the positive ones, and address any concerns raised by negative feedback.
This practice will not only enhance your image but also play a significant role in expanding your customer base.
Set up a Google Business Profile
One platform that can greatly improve your discoverability and deserves a section of its own is Google.
By setting up a quality Google Business profile, you are essentially creating your restaurant's digital storefront.
It's the first thing people will see when they Google your restaurant or search for places to eat nearby in Google Maps.
Source: Google Maps
Imagine a traveler visiting New York who wants to quickly find a restaurant to eat at. They open their Google Maps app and type "restaurants near me."
If your establishment is properly listed, it will immediately pop up on their screen along with other food businesses, as illustrated above.
It doesn't stop at Google Maps, but this practice also ensures that your restaurant appears in Google searches, which is, honestly, where the majority of people are looking.
Source: PYMNTS
PYMNTS's study reveals that 62% of consumers look for places to eat on this search engine, more than any other social media platform or restaurant discovery platform out there.
So, make sure to set up your profile and update it regularly, making sure that when someone is looking, they can find you without a hassle.
Optimize Your Website for Search Engines
When customers search for restaurants on Google, you want your website to appear high in the results.
That's where search engine optimization comes in.
By following SEO best practices and optimizing your website, you can help ensure your site consistently ranks high on search engines.
Local SEO is especially important, as elaborated below.
Source: Quora
This Quora user hits the nail on the head.
Local SEO helps your restaurant stand out among bigger names, attracting customers who are looking for a spot to eat in your area.
There's a bunch you can do to improve SEO, but let's not get overwhelmed.
Simply ensuring that your restaurant's name, address, and phone number (or NAP) are properly included on your website is a great start.
Source: WowYauChow
Make sure this information is consistent between your website and your restaurant's social media accounts, as well as Yelp, Zomato, and any other discovery platforms you are listed on.
And with that, you've taken the first step into local SEO optimization.
By upgrading your website with search engines in mind, and especially focusing on local SEO, you're making it easier for customers to find your business.
Start Your Own Blog
Let's say your website is now all set and optimized. How about adding some flavor to it by starting your own blog?
Writing articles and placing them on your website is a wonderful addition to your marketing strategy.
Blogs can help establish authority and credibility while building a community around your restaurant.
What can you post? The possibilities are endless—share recipes, chef's tips, upcoming events, or behind-the-scenes looks at your restaurant.
Source: Mei Mei
Look at how Mei Mei's restaurant makes use of its blog shown above. They've got recipes, showcase awards, and many more interesting topics to check out.
This practice keeps their audience engaged and gives them a reason to check back regularly.
And who knows, on one of those visits to their blog, they may even decide to book a table from their website.
Consider following their example and starting a blog of your own. Remember to be creative, authentic, and let your restaurant's personality shine through.
Ask to Be Featured in Different Publications
If starting a blog isn't currently on your agenda, don't fret!
One great way to spread the word about your restaurant is by seeking opportunities to be featured in other blogs and publications.
This marketing tip can massively increase your restaurant's exposure and attract a wider audience.
This is because people trust and value recommendations made by established publications, viewing them as credible sources.
For example, imagine your restaurant getting featured in a blog post by a popular blogger like Diana Miaus.
Source: Diana Miaus
Like the post shown above, she often highlights restaurants that she visited and enjoyed.
Her readers trust her advice and will likely follow her recommendations, so a positive review can be a catalyst that can set the stage for an impressive sales forecast in the upcoming period.
For a quick tip, ensure that the blogs or publications you're targeting are run by individuals or small teams you can reach out to.
Large pages without clear authorship might not be the best fit for this approach as they don't have a single person you can contact to get a feature.
In our case, Diana Miaus's contact information is readily available at the bottom of her blog.
Source: Diana Miaus
In a nutshell, appearing in different publications is an excellent way to extend your reach and draw in new customers.
So, start contacting bloggers and you might just get featured.
Build a Strong Social Media Presence
Our sixth marketing idea concerns social media.
Having a solid social media presence is no longer optional. It's a must for increasing your reservations.
This practice is a key element in your marketing toolbox that can significantly impact your sales by utilizing these platforms' large user bases and high engagement rates.
There's a host of social media platforms where your restaurant should make its presence felt, including the following:
Instagram
Facebook
Twitter
Pinterest
Let's spotlight Pinterest as a less popular example.
Source: La Madeleine on Pinterest
Look at the screenshot above, highlighting how La Madeleine café has utilized Pinterest.
They frequently post high-quality content, and with almost 9000 followers and 4.2k monthly views, their brand gets significant visibility as a result.
Remember, having a presence is just the beginning. To fully exploit these platforms, it's important to have a solid plan.
To help you get started, you can check out our article, going in-depth into five social media strategies for boosting your sales.
With a solid plan in place, you can find a platform that works for your business and start building your presence.
Launch an Email Newsletter
For a more old-school approach, let's see why email marketing is a great option you should consider implementing.
Contrary to what some might think, email isn't an outdated relic. In fact, it's a goldmine for direct and personalized marketing.
Launching an email newsletter for your restaurant can be incredibly effective in building and maintaining a loyal customer base.
Why a newsletter, you may ask? Well, this practice is highly versatile, and you can be very creative with how you use it.
Source: Moosend
For instance, check out the image above, which shows a template for promoting your menu through a newsletter.
Subscribers can get drawn in by an appetizing dish and decide to try it out, booking a table right then and there, or visiting your website to do so—perhaps using a widget like the ones offered by our own solution, Tablein.
But wait, there's more! Besides menu promotions, your newsletter can be used for the following purposes:
Announcing special events
Offering exclusive discounts
Sharing behind-the-scenes content
Sending personalized birthday or anniversary greetings
Gathering feedback
The possibilities are endless. The key is to offer value that keeps subscribers engaged and eager to visit your restaurant.
Create a Referral Program
Now, let's turn to a marketing strategy that leverages your existing customer base.
Referral programs are a structured way to encourage your current customers to recommend your restaurant to friends and family. In return, you reward them with discounts, freebies, or other incentives.
Why is this effective?
Happy and satisfied customers love sharing their experiences and recommending your business to friends and family.
By offering incentives through a referral program, you give them that extra nudge to bring new customers to your restaurant.
You can offer any type of incentive you like in your referral program.
Source: ReferralCandy
While a cash discount, like in the image above, is a solid choice, you have many more innovative options, some of which include the following:
Free appetizer or dessert for bringing in new guests
Setting up a

loyalty program

where referrals give points
Exclusive event invitations for guests that have the most referrals
In a few words, a referral program turns satisfied patrons into loyal brand ambassadors.
Set up an Affiliate Program
For a slightly different approach, let's explore how affiliate marketing can benefit your restaurant.
Creating an affiliate program allows individuals or businesses to earn a commission by promoting your restaurant.
Unlike referral programs, which are primarily for existing customers, affiliate programs can be used by anyone willing to promote your service.
Think of it as having an army of marketers at your disposal. They bring in the customers, and you share a portion of the profits.
As the stats show, affiliate marketing can significantly increase revenue. It's not just us saying this—the data speaks for itself.
Illustration: Tablein / Data: Thrive My Way
Restaurants can incorporate affiliate programs through the following practices:
Partnering with food bloggers
Creating an online portal for affiliates to register
Collaborating with local businesses
For example, by partnering with a food blogger, you can offer them a unique promo code that gives customers a discount at your establishment.
When their followers visit your restaurant and use the code, the blogger can earn a commission.
In conclusion, setting up an affiliate program for your restaurant can be a strategic move to expand your reach and drive more sales efficiently.
Collaborate With Influencers
Dipping into the influencer pool can be a game-changer for restaurants.
Influencers are individuals with a substantial following on social media or other online platforms.
They can be excellent partners for promoting your restaurant because their audience trusts their opinions and recommendations.
Illustration: Tablein / Data: SupplyGem
Take Ruth Reichl, for instance. She is an American chef, food writer, and editor who uses her Instagram account to feature various restaurants and dishes.
Source: Ruth Reichl on Instagram
You can see that she boasts a following of 62.8 thousand users. That's a lot of people who are keenly interested in her views on food and dining.
Collaborating with influencers like Ruth can significantly increase the visibility of your restaurant.
When they post positive content about your restaurant, their followers are likely to be intrigued and possibly turn into your customers.
In order to collaborate with influencers, reach out to them via social media or through their official contact information.
Suggest a visit to your restaurant, and discuss how you can work together.
Invest in Paid Online Advertising
Finally, let's not forget paid online advertising.
This method includes creating ads on various platforms like Google Ads and Meta Ads (which encompasses Facebook and Instagram advertising).
When used strategically, this marketing strategy can be highly effective in boosting restaurant sales.
Let's consider the example of Sweetgreen, a restaurant chain focusing on healthy food options.
Back in November 2022, they conducted a Meta ad campaign, which mainly featured Reel-optimized ads.
Source: Facebook
The creative reels, such as the demo reel shown above, proved to be highly successful.
Meta's own case study reported the following stats regarding Sweetgreen's growth:
7X incremental lift in sales with Reels-optimized campaign, compared to usual campaign.
Investing in paid advertising, especially on platforms like Meta and Google, can help restaurants reach a broader audience.
Through targeted ads, restaurants can promote special deals, new menu items, or events to potential customers who may not have known about them otherwise.
However, it's essential to monitor the performance of the ads and adjust the strategy as needed to ensure that your investment yields positive results.
After all, this marketing idea can become quite expensive.
Overall, paid ads are a powerful tool, but be careful with your budgeting.
Conclusion
In this article, we've examined 11 targeted marketing ideas to help increase sales in your establishment.
The intention has been to equip you with strategies to make a tangible difference in your restaurant's success.
By applying these ideas, you can better engage with customers, create buzz, and enhance your overall visibility.
These practices not only result in increased sales but also contribute to building a loyal customer base.
It's crucial to constantly innovate and adapt to the ever-changing market demands.
Keep your strategies fresh, listen to your customers, and don't be afraid to try new things.
So, start trying out some of our ideas and see what works best for your business.
How Does an Online Restaurant Booking System Work?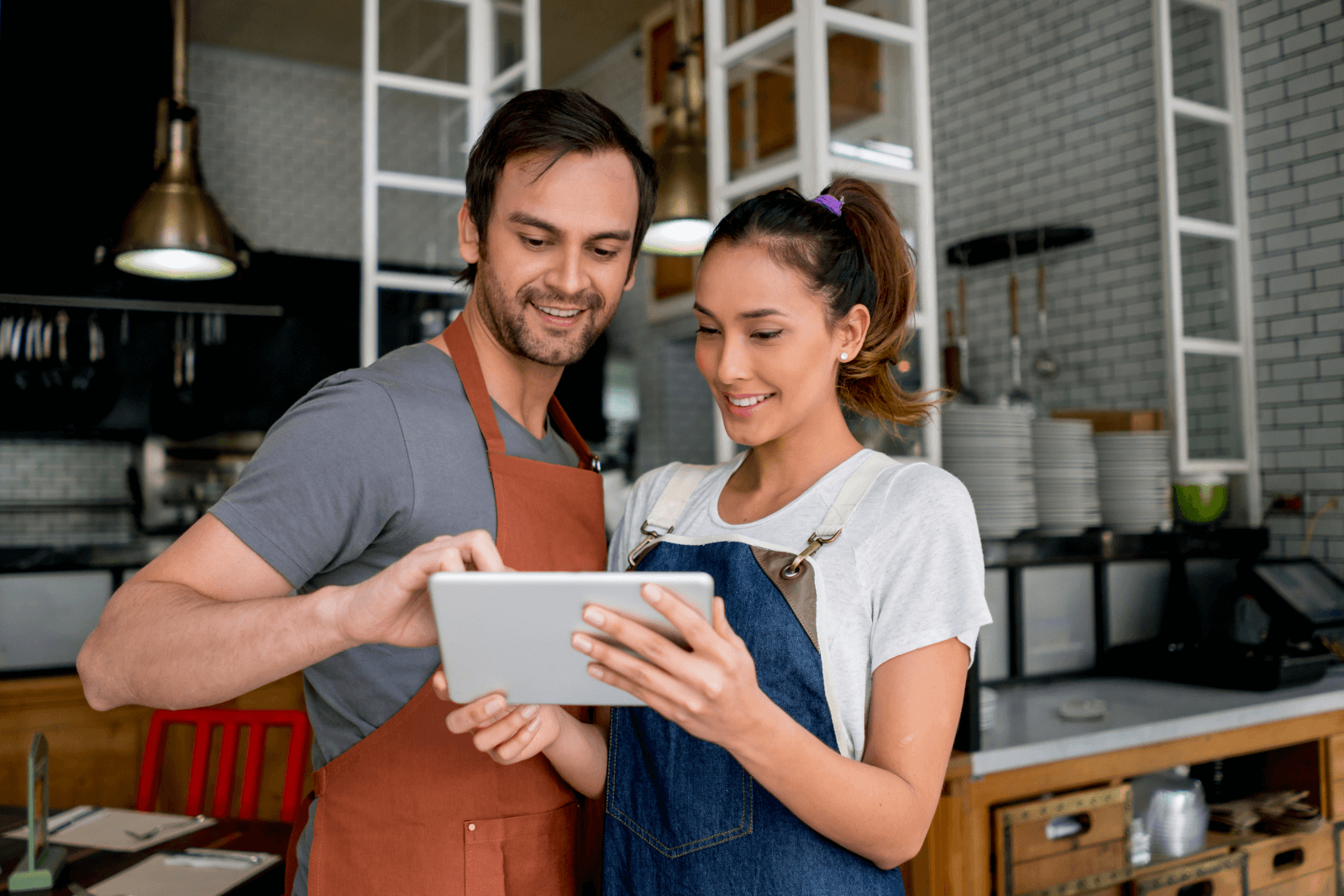 How Does an Online Restaurant Booking System Work?
May 25, 2023 12:03:01 PM
11 min.
7 Best Restaurant Marketing Strategies to Know and Use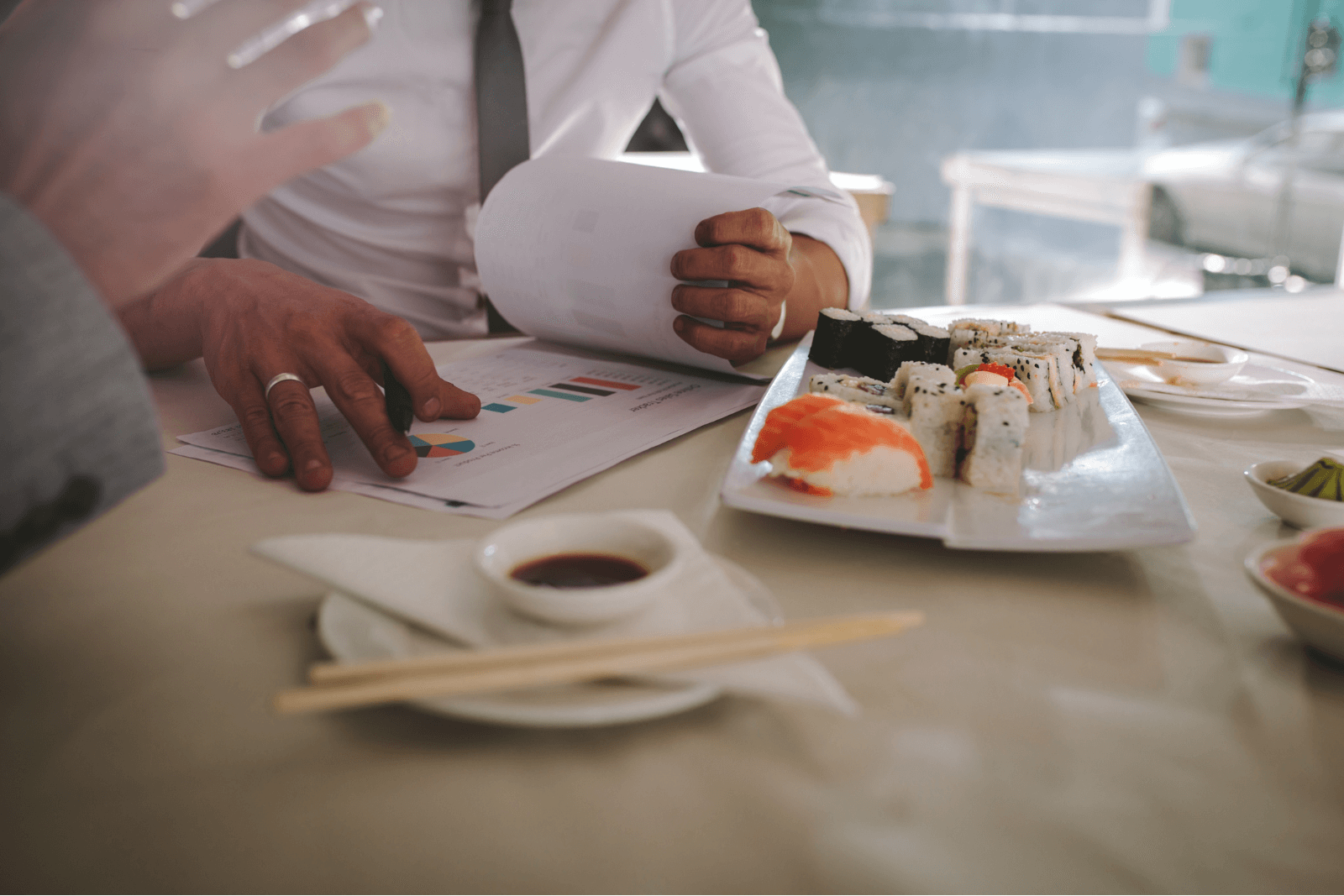 7 Best Restaurant Marketing Strategies to Know and Use
Mar 27, 2023 5:08:52 PM
11 min.
9 Reasons Why Your Restaurant Sales Might Be Down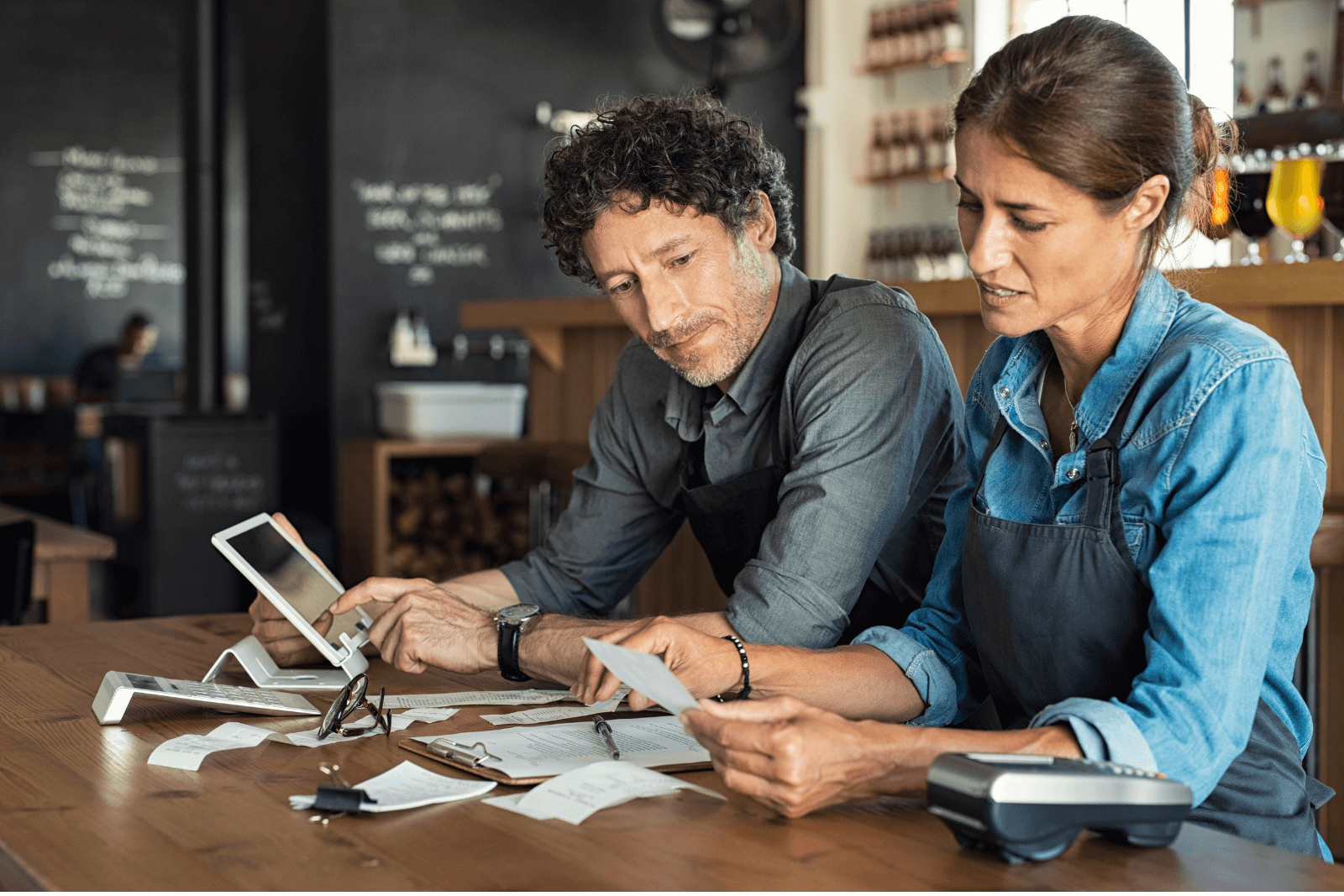 9 Reasons Why Your Restaurant Sales Might Be Down
Jul 31, 2023 12:11:00 PM
11 min.