Getting guests to fill the seats at the tables at your restaurant is challenging enough in its own right, but influencing how much they spend is a whole new ball game.
In this article, we'll present you with five data-backed tactics you can use to increase sales at your restaurant while also providing the best possible experience for your customers.
Some of these activities take place in your dining hall, while others help you reach customers when they're not even near your establishment.
But all of them are sure to increase spending once they come in.
Upsell Your Guests
As a restaurant owner, you know that turning a profit doesn't come easy. In your line of work, customers occupy critical real estate in your establishment, but it's entirely up to them how much money they're going to spend while they're there.
As a matter of fact, you might be surprised to learn that the mean spend for dine-in orders in the US is less than $50.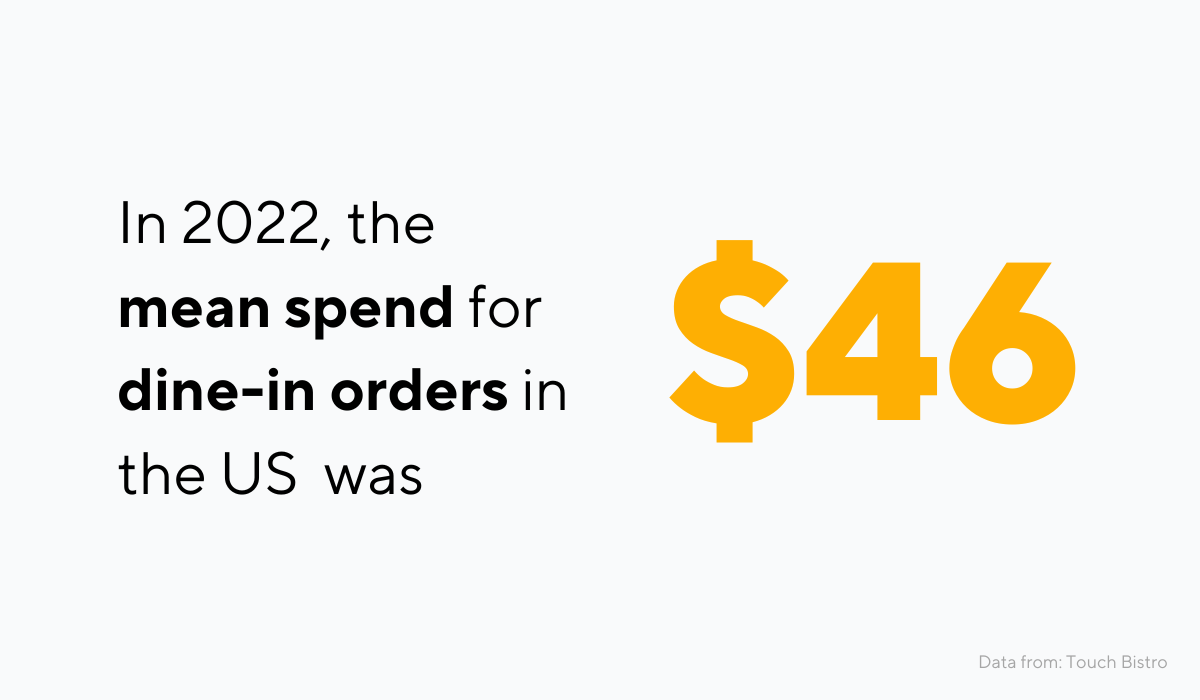 Source: Tablein
However, there's a tried and true way to increase the value of the orders you receive while also providing a better service for your guests.
We are, of course, talking about upselling your customers.
Upselling simply means influencing your guests' ordering decisions by suggesting additional purchases or convincing them to choose higher quality (and, yes, pricier) menu items, so that they will spend more.
This commonly includes:
Inviting the guest to try a starter
Suggesting a side for their dish ("Would you like fries with that?")
Pairing their meal with fine wine
Asking if they would like to finish the meal with a dessert or coffee
Since all of these suggestions will come from your waiting staff, it's important to adopt good training methods and explain to each waiter and server how upselling should be done.
Teach your staff how food is paired with wine and which menu items will suit different palates so that they can confidently suggest the best possible combinations to your guests and create opportunities to upsell and extract more revenue from each table.
A good way to do that is to organize staff tastings and training sessions where waiters can get a chance to sample your new menu items and learn what's special about them from your chef.
That's the way Don Orange Tacos from California does it.
New items are presented and explained to the staff so they can do a better job of recommending them to guests who might be interested in trying them.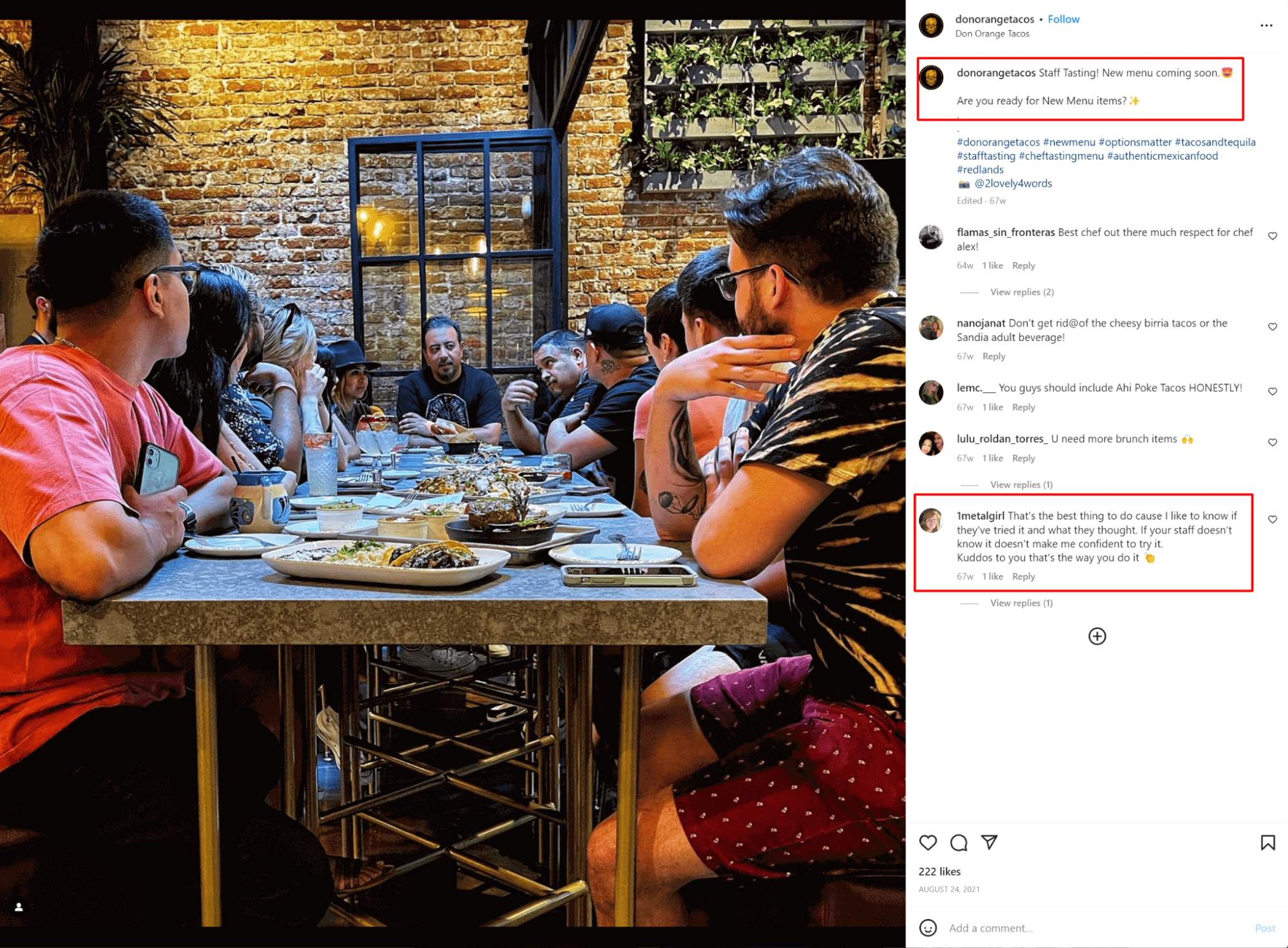 Source: Don Orange Tacos on Instagram
Note from the comments that this is what the customers expect, meaning they won't mind spending more for quality food and service.
To conclude, upselling is a good long-term strategy for increasing sales at your restaurant. Just remember to train staff to do it tastefully and without being pushy.
Create a Restaurant Loyalty Program
Another challenge in the restaurant business is getting customers to return and spend more after they've had a good experience with you, and part of the reason lies in the fact that today's restaurant-goers are spoiled for choice.
For example, there are an estimated 14,745 restaurants operating in London, 30,800 in Los Angeles, and 37,915 in Paris.
That's a lot of dining options.
Therefore, it makes sense that many diners aren't very inclined to keep coming back to the same place. Most people are adventurous and want to try different things.
That is, unless you incentivize them to visit your establishment regularly.
You can do that with a solid restaurant loyalty program.
Source: Barnabys Restaurant
A loyalty program will enable you to reward your returning customers with discounts, free items, and other perks to motivate them to remain loyal to your restaurant.
This can be a very effective way to increase return visits to your establishment, which is evident by the fact that restaurant-goers show great interest in programs like these.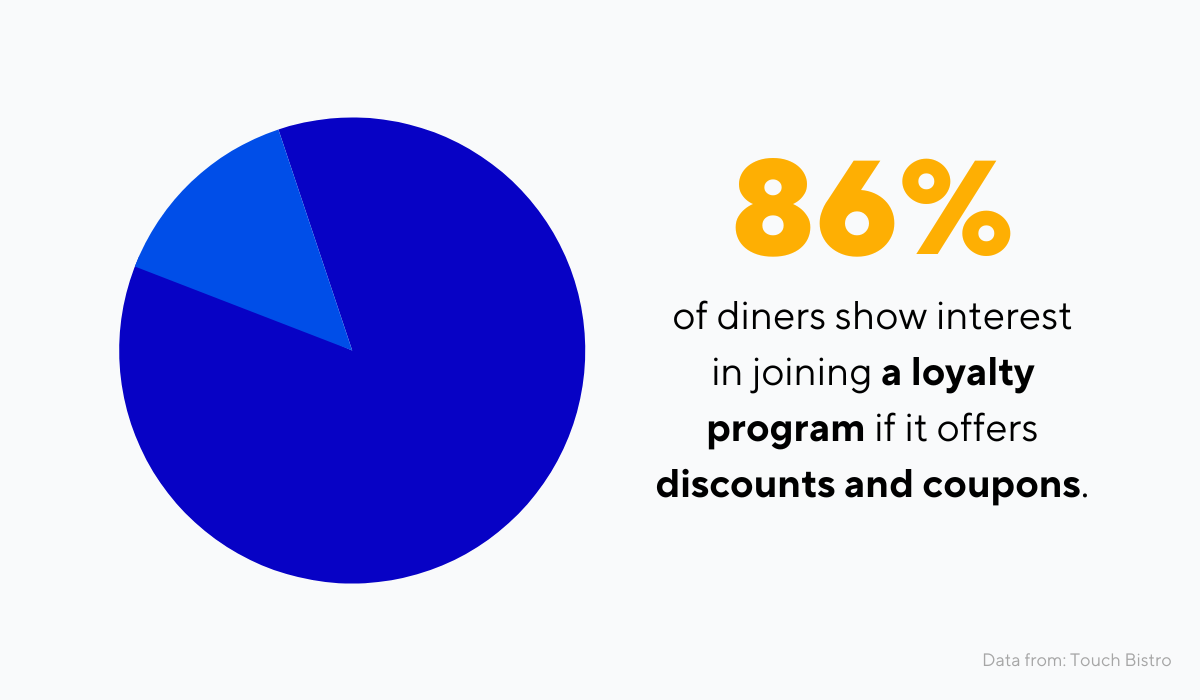 Source: Tablein
But the truth is, you don't even have to go out of your way to print loyalty cards and discount coupons.
All you really need to do is recognize who your loyal customers are and go the extra mile to cater to their needs.
Technology can help you with that.
For example, Tablein, our online reservation system, collects the data that the guests agree to provide and logs their visits as well as food and seating preferences.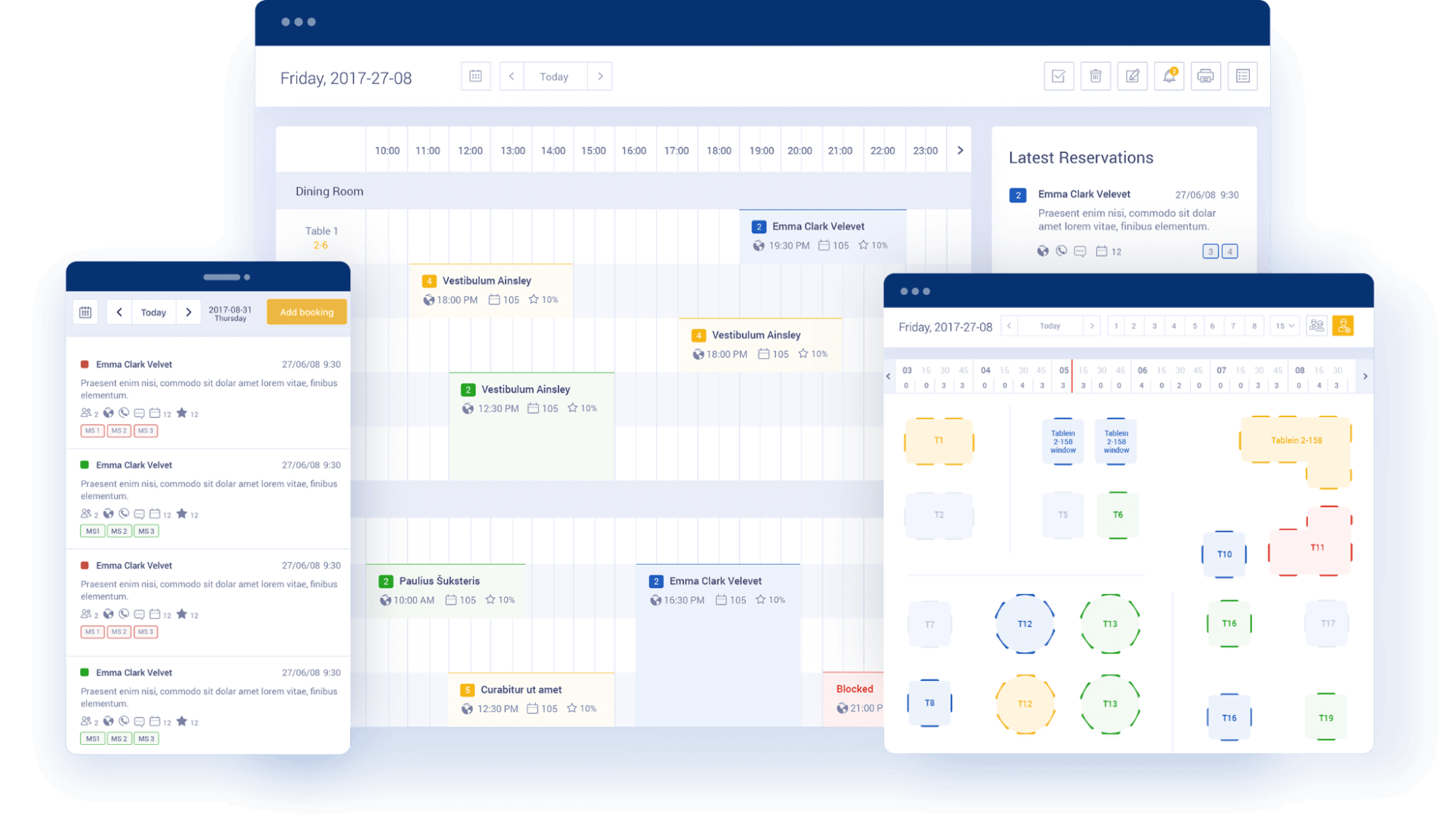 Source: Tablein
Its reporting capabilities can tell you how often a guest has visited you and what they expected during their visit so that you can adequately prepare for the next time they dine with you.
For example, you can reserve their favorite table and ensure their standard order is available.
You can even automatically apply a discount to their bill after they reach a set number of visits to your restaurant.
One of Tablein's clients, The Lotus restaurant from Hong Kong, made great use of this guest tracking feature and reported a dramatic increase in quality of service at the restaurant:
Accepting online reservations via Tablein helps us recognize our clients when they return to us, and also to distinguish our most loyal clients from others. Due to implementing an accurate client database with names, visit history, and specific preferences (favorite table, wine, dish, etc.), communication with our most faithful followers rose like a phoenix from the ashes. Now we can recognize our guests in advance and prepare for their visit properly, each time offering a better experience than ever before.
Long story short, restaurant-goers love it when their loyalty is recognized and rewarded.
Having an official loyalty program or simply going the extra mile for your returning guests should motivate them to keep coming back and increase the sales at your restaurant.
Accept Online Reservations
Research shows that almost half of restaurant-goers find booking a table online easier than other methods.
In addition, many of them say that having an online reservation system makes it more likely they'll book a table ahead of their visit.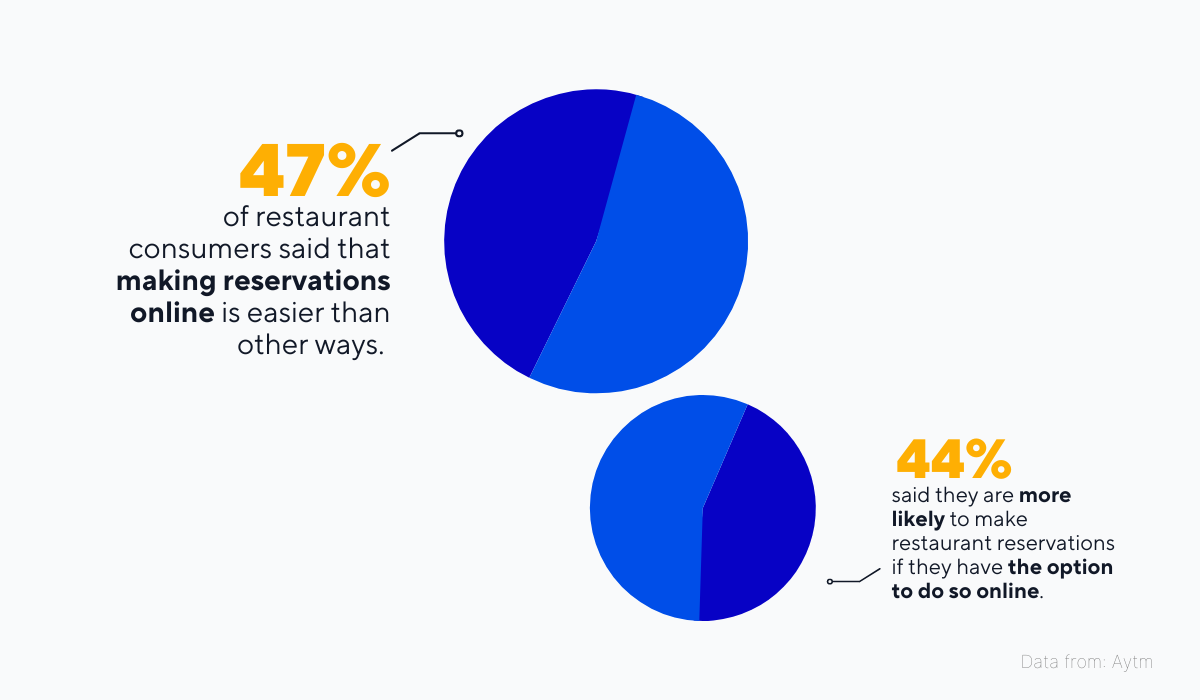 Source: Tablein
What we can understand from these figures is that having an online reservation system isn't going to make or break you.
But it does hold the power to seriously boost your sales because it makes guests more inclined to book a table and thus keeps your dining room full throughout the evening.
And that's just the tip of the iceberg. Online reservation systems come equipped with additional features to ensure the bookings that are made are actually realized.
Tablein, for example, has automatic notification capabilities that remind guests of their reservations, which should help you reduce no-shows at dinner time.
It also has a rich analytics feature that will help you understand when your busiest times are and which services the guests prefer, so that you can plan ahead and continually improve the quality of your offer.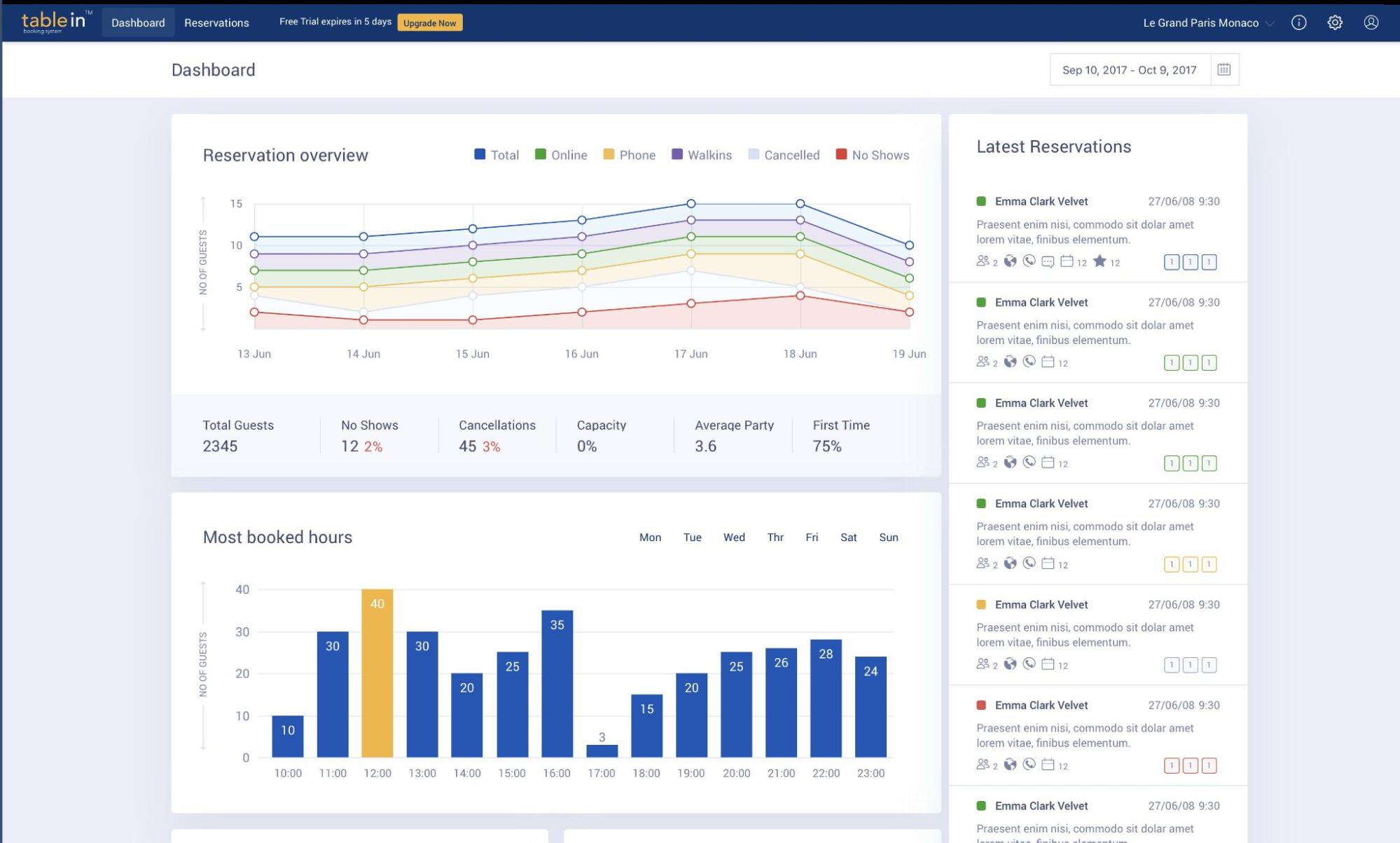 Source: Tablein
All in all, accepting online reservations allows you to organize your business better, keep your capacities full, and find opportunities to improve your service.
All of this has an extremely positive impact on your sales.
Let's confirm that with a real-life example.
The Seelenbrüder restaurant in Germany had a problem with chaotic reservation management. They allowed guests to call and book tables randomly, according to their preferences.
This created gaps between bookings that were impossible to fill because a half-hour or one-hour slot wasn't enough for a good dining experience.
Tablein helped Seelenbrüder improve the way they handled reservations because guests could now only book blocked-off time slots using the reservation system's online interface.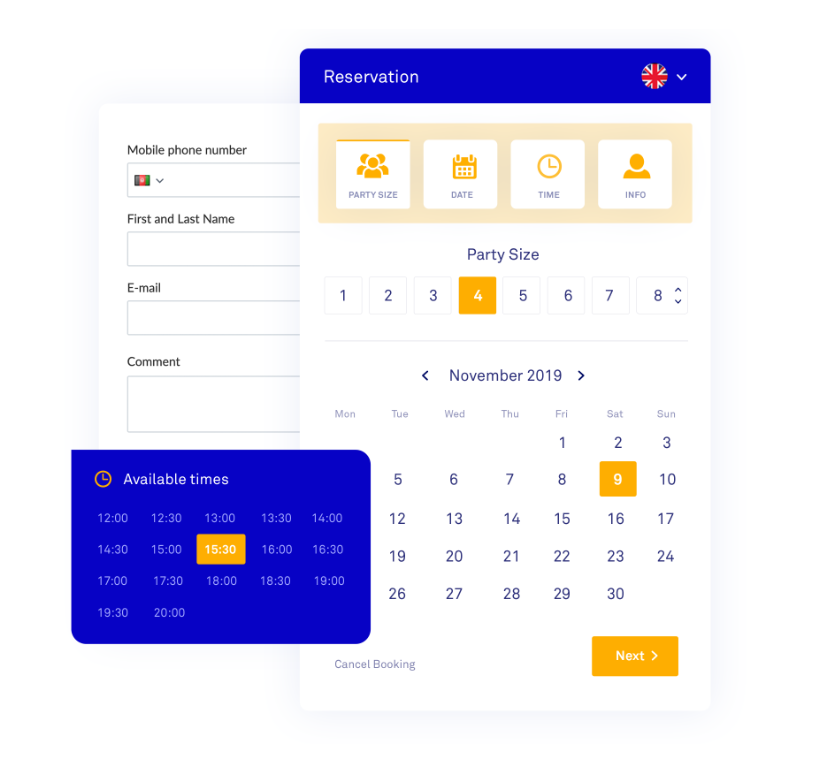 Source: Tablein
This enabled the restaurant to take control of the way the guests were making reservations and increase the number of back-to-back bookings so that gaps were less likely to appear.
And that, in turn, increased sales as tables were more likely to be full.
According to the restaurant's management, the impact was quite impressive:
The results we achieved blew us away with our cover capacity increasing by approximately 50%. We made slight adjustments to our reservation times and had our reservation times set to specific times during peak hours to eliminate gaps between reservations. We now don't have any gaps in service which saves us another 20 or so covers per day.
Accepting online reservations lets you take charge of your business.
It's a way to better organize reservation management and find opportunities to continually improve your business practices to serve more customers and increase your sales.
Partner With a Food Delivery Service
In recent times, and especially in the wake of the COVID-19 pandemic, it's become clear that you don't need to keep your dining hall full to turn a profit.
Even when customers don't feel like leaving their homes, you can still reach them, and allow them to eat your delicious food.
Delivery service providers make that happen.
Online food delivery hasn't been around for that long, but in just a few years, it managed to completely change the way restaurants do business, and provided them with ample opportunity to capture more revenue.
Have a look at how quickly this sector has grown and how it's projected to grow in the future.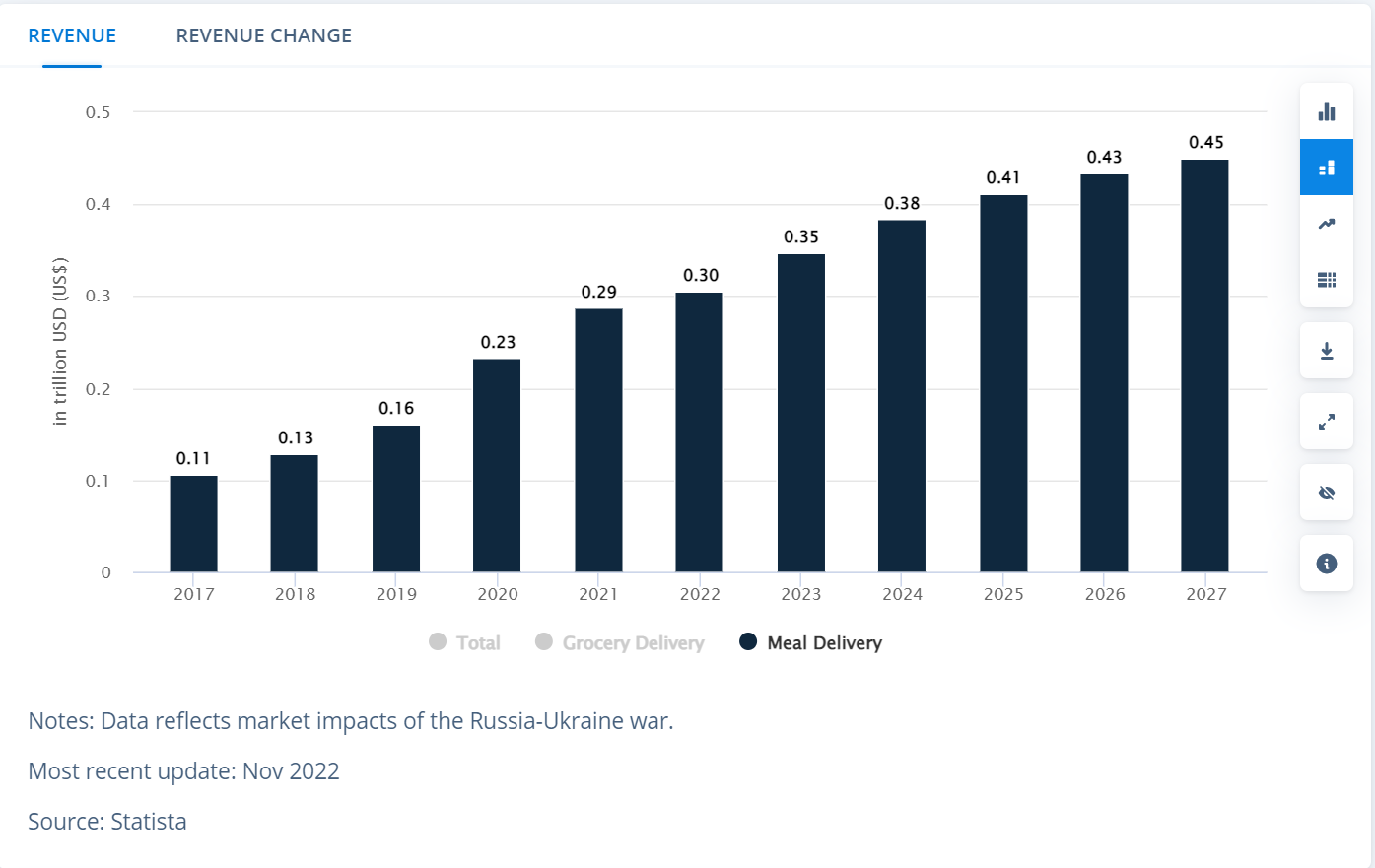 Source: Statista
Note that the above figures are expressed in trillions of dollars.
So in 2021, online food delivery created $0.3 trillion in revenue, a big portion of which went back to the restaurants preparing the food for delivery.
Clearly, there are a lot of sales to be made if you partner up with a food delivery service.
And the good news is that you have a lot of options, as every major city in Europe and the US now has several food delivery providers.
For example, Glovo, GrubHub, and Deliveroo dominate the European market, while Uber Eats and DoorDash serve customers in the US.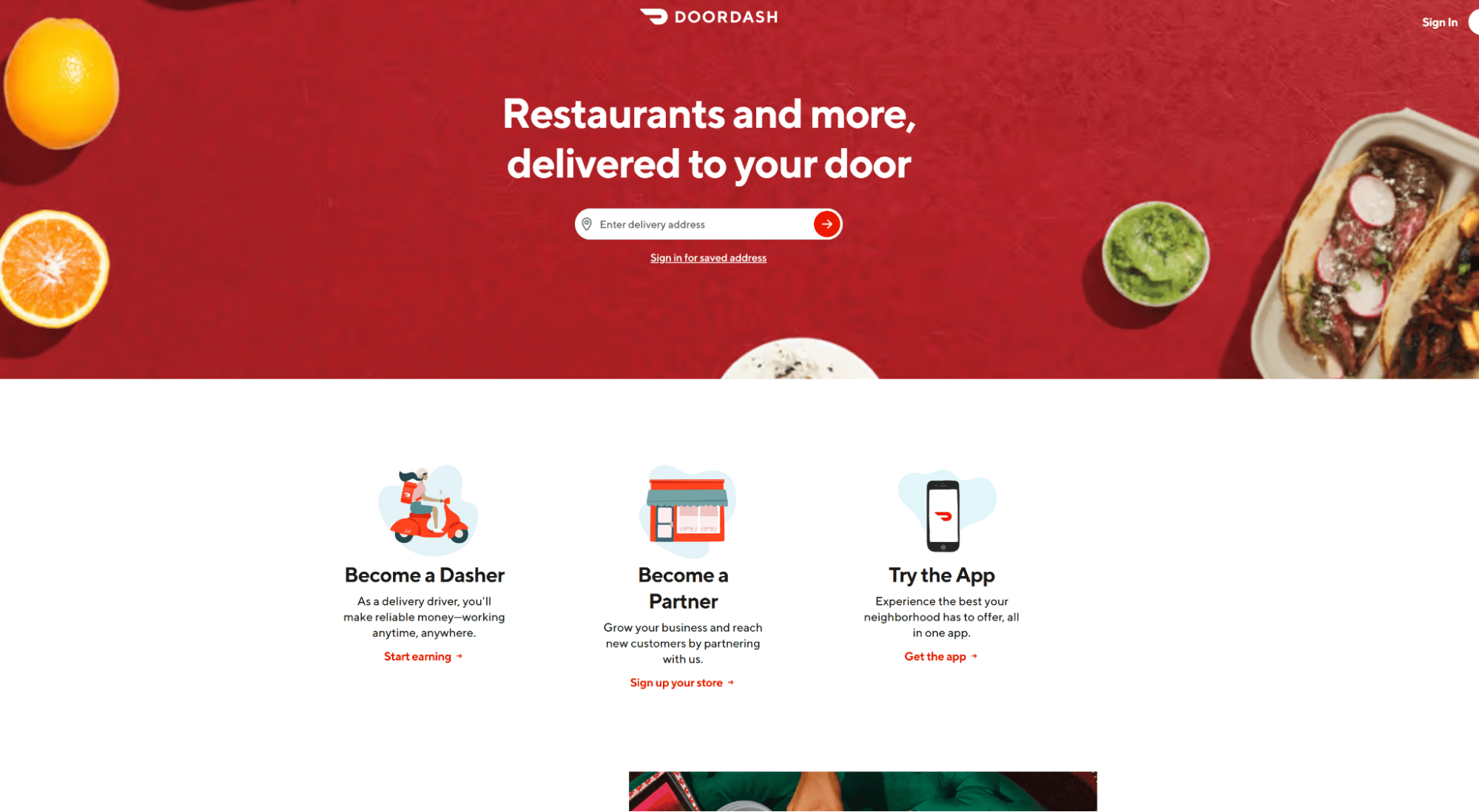 Source: DoorDash
Working with a food delivery service can help you expand your service beyond the confines of your dining hall and keep selling even after all of your tables are full.
Not only that, but most of these services also enable you to do promotional activities and give your sales even more of a boost.
Charlie Hoyek, the owner of Manoosh Pizzeria in Australia, has taken advantage of this feature and achieved some pretty impressive results.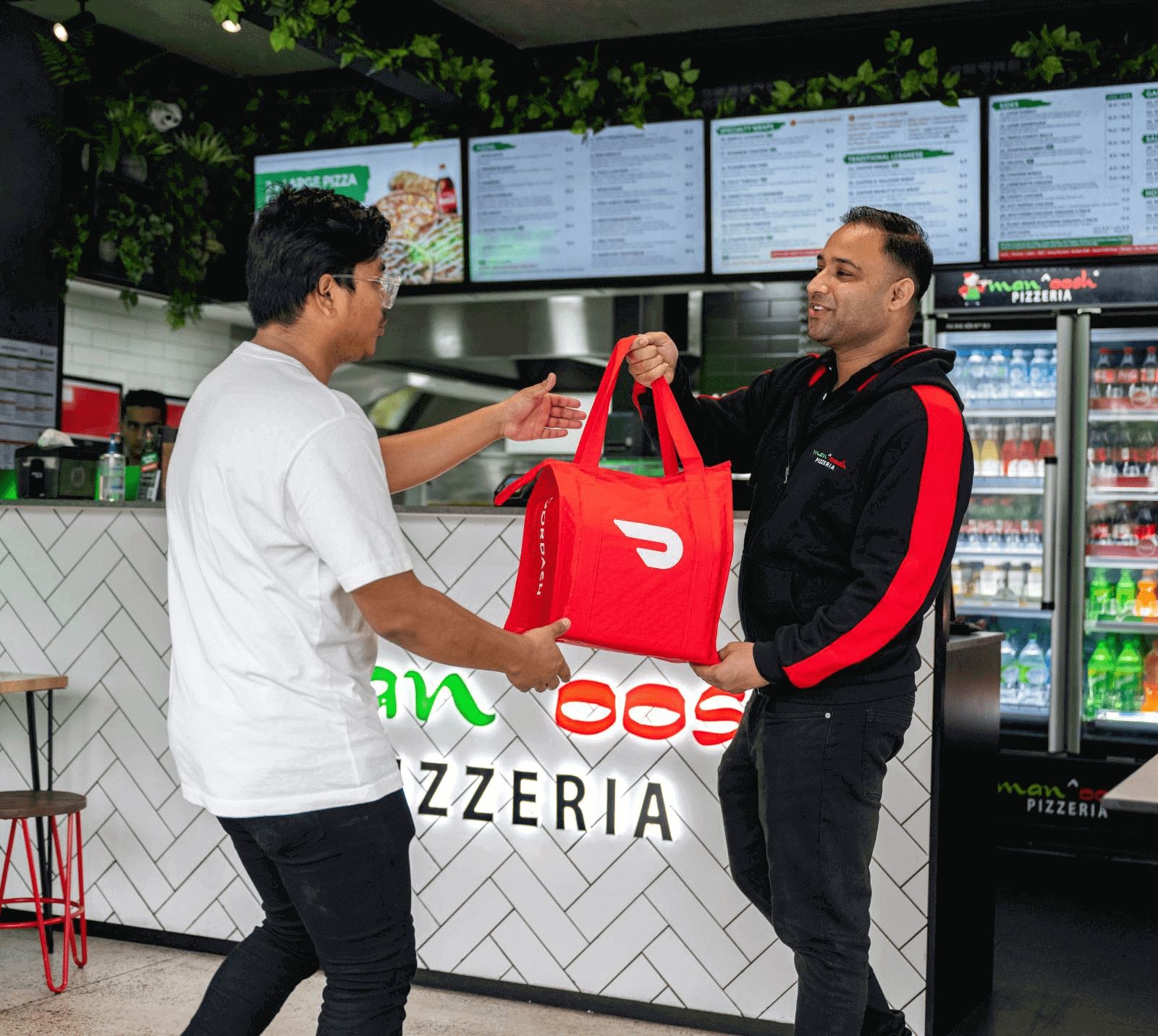 Source: DoorDash
Along with expanding his business by partnering with DoorDash, he also frequently comes up with various deals and promotions to make his offer more enticing to his audience.
We'll do a massive campaign that brings in a lot of revenue and orders. We'll offer a percentage off, like spend $30 and get 10% off or get 15% off. One promotion in particular (Spend $20 get 15% off) brought in over $36,000 in sales since its launch in November 2021.
Food delivery services create massive opportunities for expanding sales even after you're all booked up. Don't get left behind—choose one or several delivery partners for your restaurant.
Maintain an Online Presence for Your Restaurant
In today's world, having an online presence for your business is no longer just a good idea. It's practically a requirement if you want to achieve any kind of foot traffic.
Customers now rely on the internet to find local businesses and judge if they're the right fit for their needs.
Google's search engine is especially important in this regard.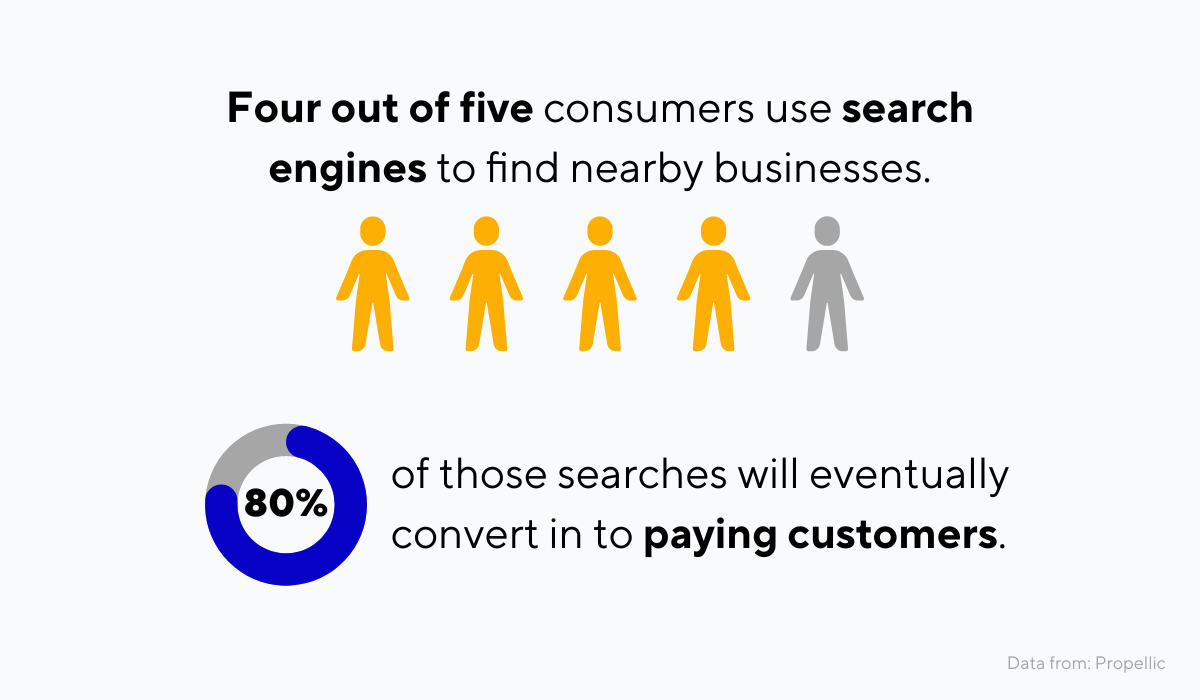 Source: Tablein
So, how do you improve your presence on the internet and search engines like Google?
Well, the first thing you should do is claim your space on Google Business.
Source: Google Business
By doing this, you'll be listing your business on Google's services (notably, Google Maps) and making it discoverable to anyone with an internet connection and access to Google.
So, for example, when someone tries to find restaurants in their vicinity, your establishment will be visible and suggested as an option, provided it's physically close to the searcher.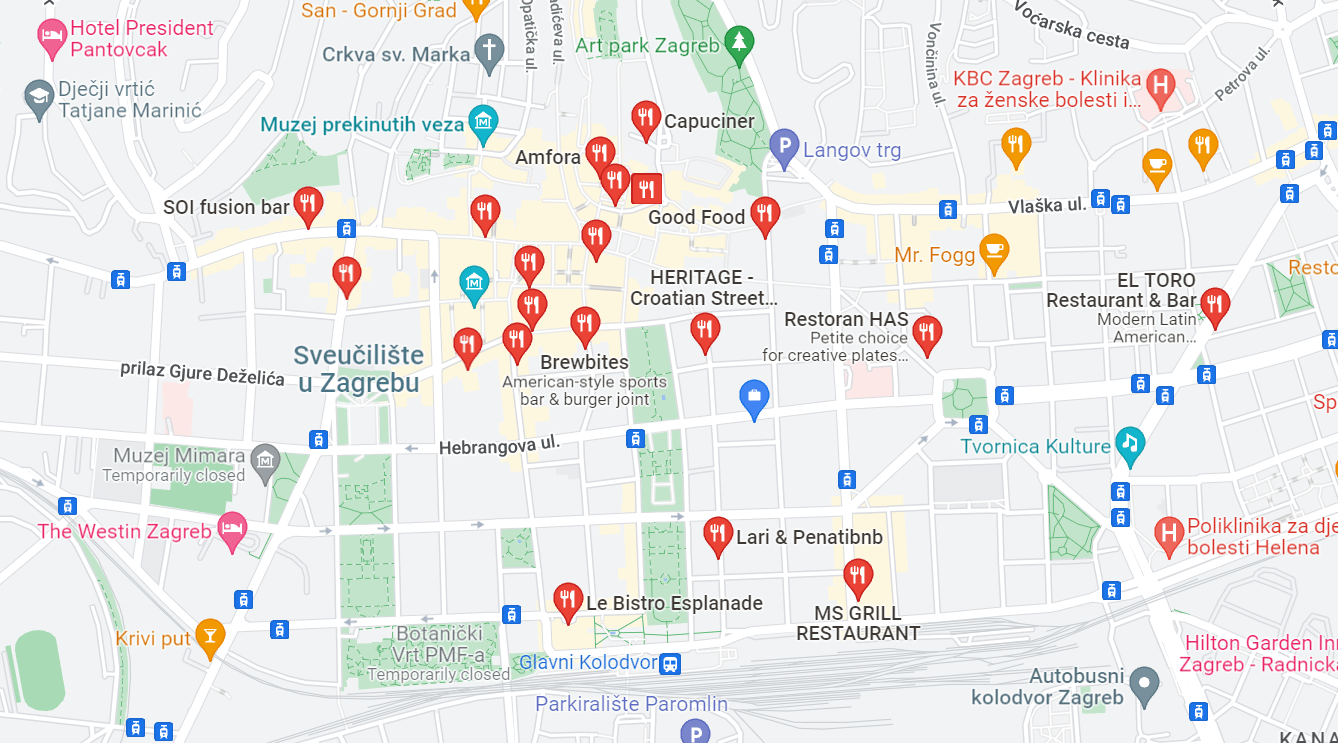 Source: Google Maps
But you might be wondering why anyone would choose your place instead of another eatery, given that options abound wherever you look.
The answer is that Google Business offers much more than a mere dot on a map.
It also displays customer reviews, ratings, photos, and FAQ sections for participating businesses so that customers can make an informed decision about where they want to spend their money.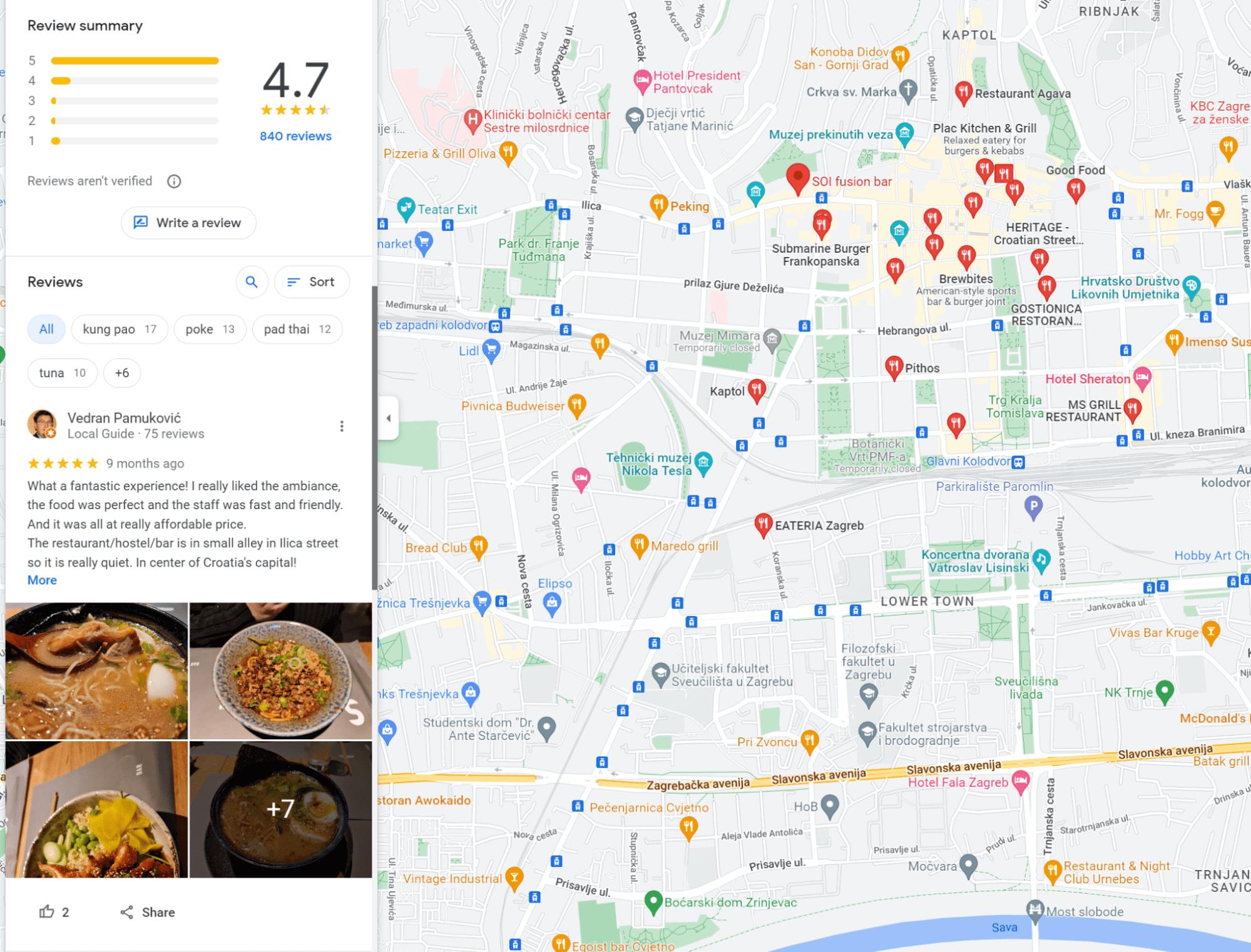 Source: Google Maps
Registering your restaurant on Google Business is completely free, and you don't even need a website to participate.
However, we definitely recommend creating a solid, resource-rich website for your business so that guests can find you on Google and learn about your offer more easily.
A website is the perfect place to tell your story, showcase your menu and provide an effortless way for customers to book a table, using an online reservation system of your choice.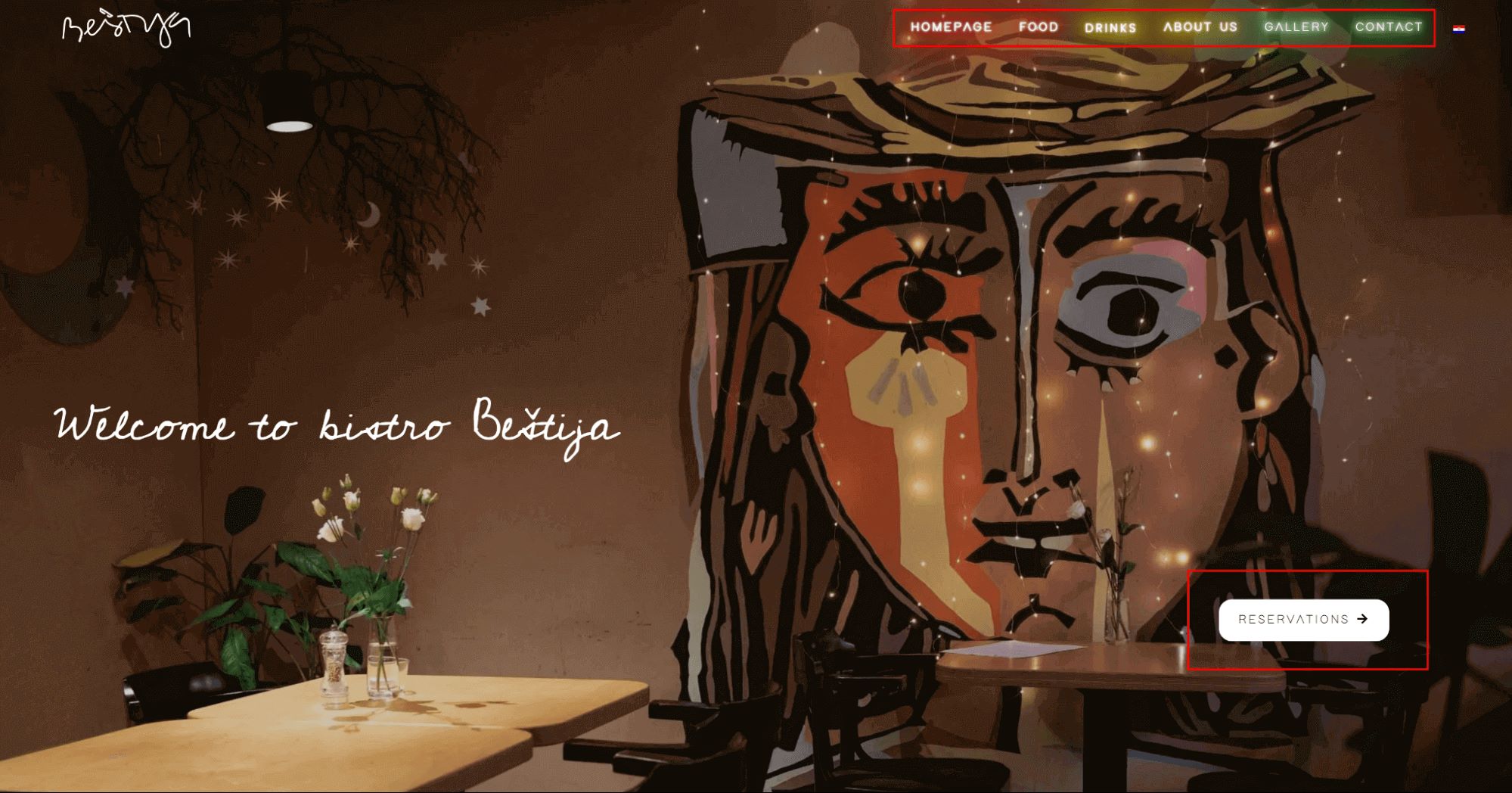 Source: Bistro Bestija
Remember, guests will be going online to find the perfect spot for their dining plans.
If you maintain a strong presence on the internet, you're sure to spark their interest and convert it into real sales.
Conclusion
The main takeaway from our discussion is that sales can only be dependably increased if you also increase the value and quality of your service.
Whether you do that by empowering your staff to confidently upsell your customers, rewarding your most loyal customers, or extending your reach beyond the dining hall using online resources, it is entirely up to you.
Implement some or all of the tips we talked about in this article and see your sales soar.
How to Improve Your Restaurant Reservation Management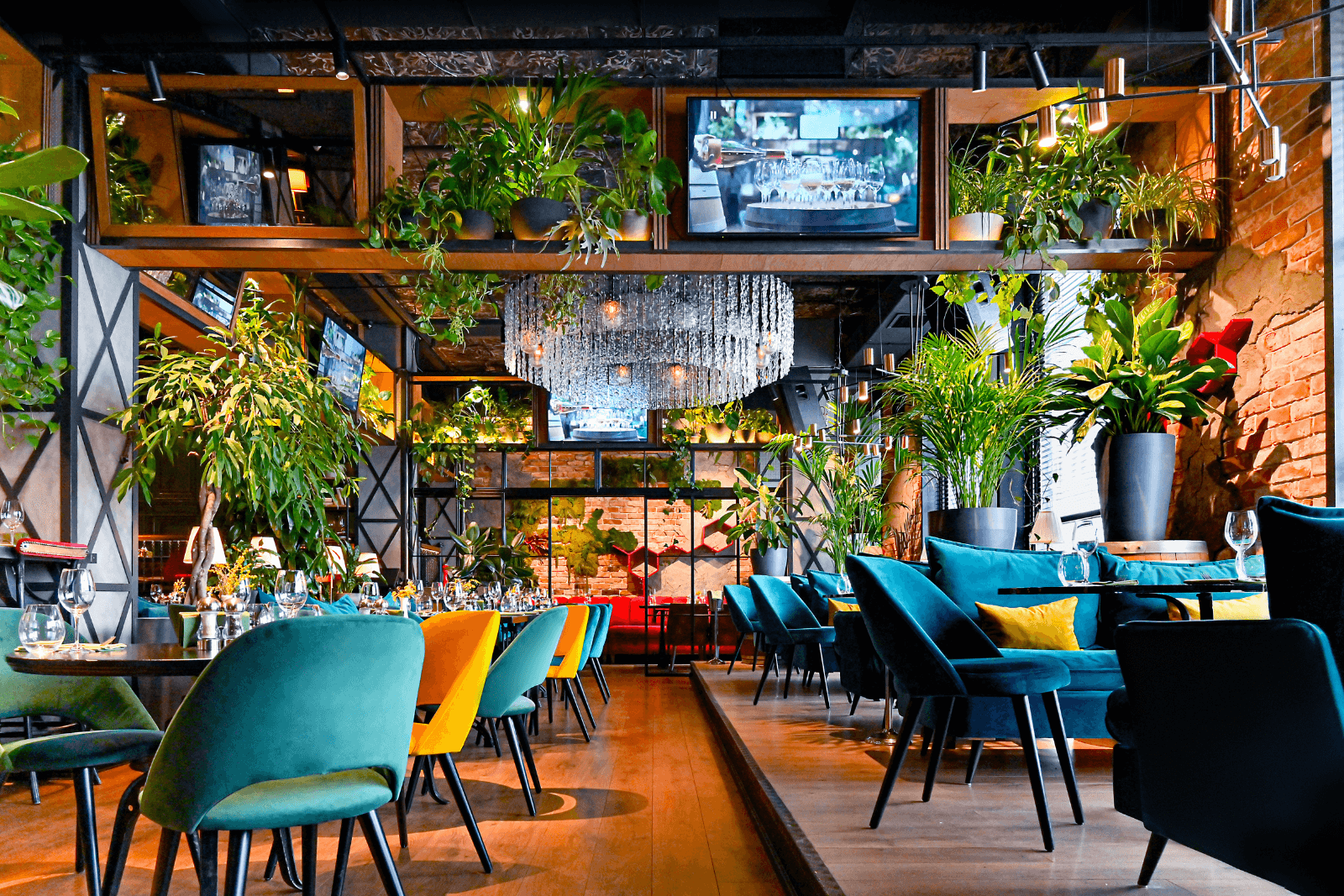 How to Improve Your Restaurant Reservation Management
Jan 9, 2023 2:05:44 PM
9 min.
Top 7 Factors That Affect Your Restaurant Sales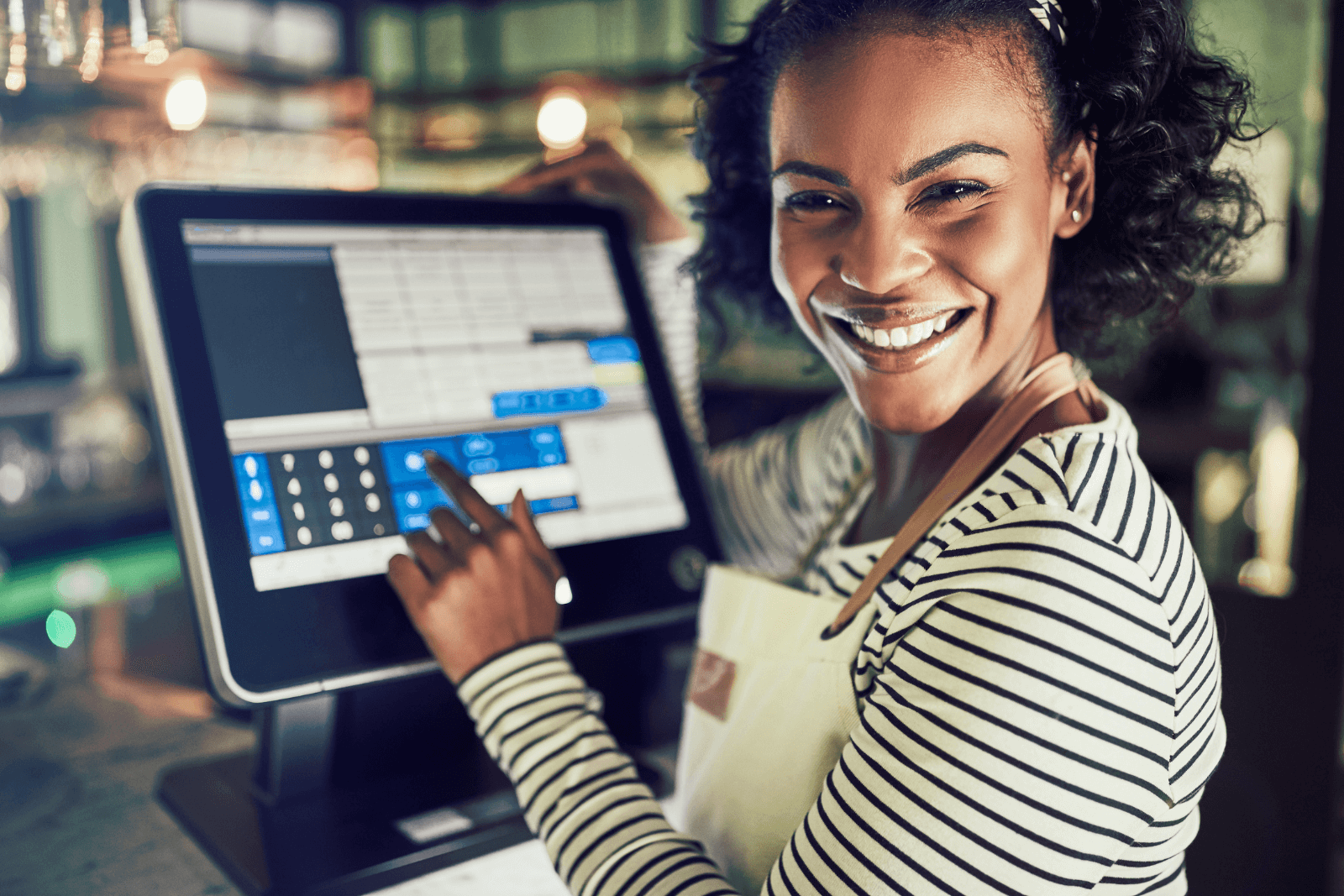 Top 7 Factors That Affect Your Restaurant Sales
Mar 1, 2023 2:08:47 PM
9 min.
7 Restaurant Loyalty Program Ideas to Try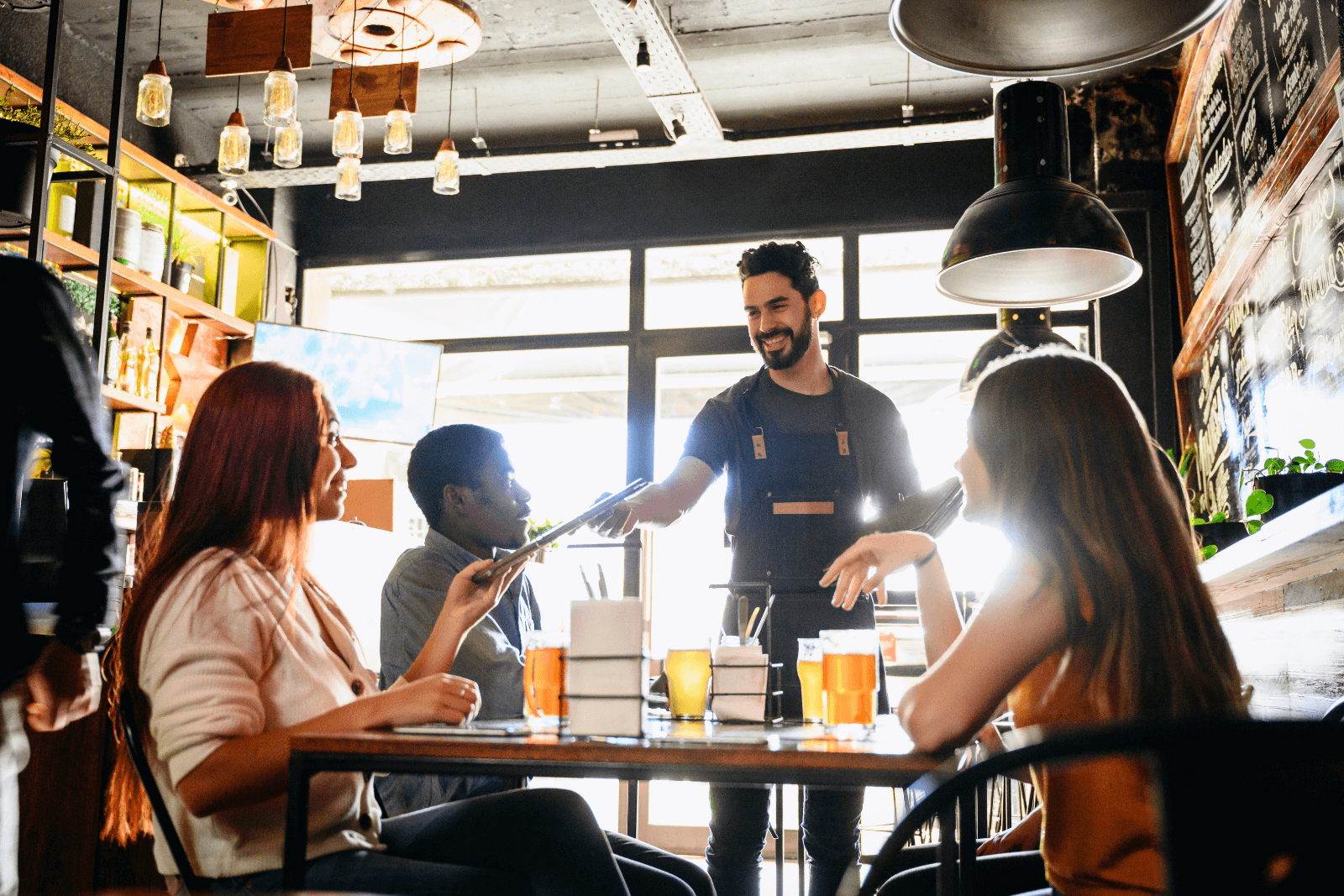 7 Restaurant Loyalty Program Ideas to Try
Feb 1, 2023 1:51:04 PM
7 min.