Turning a profit in the restaurant business is a challenging feat.
Margins are often slim, competition is fierce, and changing customer expectations can make maintaining steady sales a complex puzzle.
But fear not, as this article will provide twelve proven strategies to bolster your restaurant's sales.
We'll explore various methods ranging from the effective use of online platforms to some old-school customer service tricks.
You might find some you're already utilizing and others that offer a fresh perspective.
So, let's dive in and kickstart the process with our first tip.
Creating a Google Business Profile
Setting up a Google Business Profile is one of the first steps you can take to boost your restaurant's visibility and profits.
Try something out—search for your restaurant on Google, or open it up in Google Maps. Is there a section that shows up with all the necessary information regarding your restaurant?
If not, you've probably forgotten to create or update your Google profile.
The importance of effectively setting up this profile is immense. It's essentially your restaurant's identity and billboard on the web, where vital information is showcased.
The more comprehensive this information, the more beneficial it is for potential customers and your restaurant.
Source: WowYauChow on Google
Take, for instance, someone searching "restaurants near me" and selecting your restaurant.
They'll be greeted with an overview like the one in the image above and view your restaurant offerings, exact address, business hours, and reservation options.
Potential diners will most likely find your restaurant on Google, so you must make your first digital impression count!
Optimizing Your Website for Local Searches
Continuing about Google, optimizing your website for Google Search and other search engines is vital.
Every website needs SEO, and restaurant websites are no exception. And among the myriad SEO strategies available, local optimization is essential.
Why? Because diners often search for local spots to grab a bite.
Local search optimization doesn't necessarily have to be complicated or require technical knowledge. Simply writing your establishment's location correctly on your website can go a long way.
Source: The Real Greek on Google
A customer searching for Greek restaurants near London can be presented with the same search result as the one shown above, not by chance, but because The Real Greek restaurant deliberately added their locations on their website.
You can take a look at some more ways to optimize for local searches in this article.
SEO optimization can be a long process, but every little change you make increases the chances of search engines like Google's ranking your restaurant's website higher in local search results.
Being Active on Social Media
But enough about Google, what about some other platforms you can utilize?
It's safe to say that social media platforms should be your next focus. In the era of constant connectivity, maintaining an active and engaging social media presence can be a key driver of your restaurant's success.
Among the many sites out there, Instagram takes the spotlight.
Its image-centric nature is a paradise for food photography and your potential diners.
To illustrate, check out Fox in the Snow, who have upped their Instagram game with drool-worthy images.
Source: Fox in the Snow on Instagram
And their strategy has certainly earned them a large follower base.
Source: Fox in the Snow on Instagram
These 75.6k users are all potential customers that could spike their sales margins.
Food photography is just one strategy for boosting sales. To find out some ideas for using Instagram and other social media sites, take a look at our article on the topic.
Remember that by feeding appetizing content to your social media platforms, you could be feeding more customers at your tables.
Taking Advantage of Email Marketing
Next up is the tried and true way of using email marketing to directly engage your guests.
Harnessing the power of email allows your restaurant to create a personalized connection with your customers. Instead of relying on random visits, you bring the dining experience to the customer's inbox.
Take a look at the example of a welcome email that is sent by Not Your Average Joe's immediately after you sign up for their newsletter.
Source: NotYourAverageJoe's
Following this example, after starting your newsletter, try to keep the emails informative and straightforward.
Expecting new dish previews, exclusive email offers, and special event invites will keep your guests engaged and looking forward to their next visit.
And a clear call to action button will allow them to book a table right then and there.
So, don't leave out this traditional marketing method and watch it build your customer base and drive sales.
Offering Prix Fixe Menus
Number five on our list is a lesser-known strategy of offering prix fixe menus to streamline your operations and increase your profit margins.
These special menus are used to simplify the dining experience for your guests and optimize the operations of your restaurant.
By offering a premade menu with a fixed price, you simplify stock management, and your kitchen staff is better prepared, increasing their efficiency.
Consider the approach of BabyBrasa, which offers three different prix fixe menus.
Source: BabyBrasa
As you can see, each menu offers fixed appetizers, as well as main and side dishes. Each menu is only available for parties of six or more, and the pricier the menu, the more options it provides.
By structuring their offerings this way, BabyBrasa incentivizes larger parties to choose the higher-priced menus, further driving up per-table revenue.
Overall, implementing prix fixe menus can increase efficiency, raise the average order value, and potentially attract larger groups.
Upselling by Suggesting Upgrades
Shifting our focus on selling techniques, let's focus on upselling, the subtle art of encouraging customers to spend a little more.
Upselling benefits both the restaurant and the customer. The customer gets to enjoy an even better dining experience while the restaurant sees a boost in sales.
Source: Tablein
This tactic involves offering higher-priced alternatives for certain items or larger portions of specific dishes.
The activity is performed by well-trained waitstaff that will make tasteful suggestions to diners. Think of a server offering a slightly higher-priced wine than the one a guest wants.
Or consider the different size options for drinks or fries in a fast-food restaurant. These are all examples of upselling.
By having waitstaff make specific suggestions, customers might be inclined to try something new or indulge a little more than they might have planned.
Cross-Selling With Complementary Items
On the other side of the coin, we have cross-selling.
Instead of offering pricier items or larger portions, cross-selling works by suggesting complementary items or dishes to your patrons.
It's all about understanding the harmony of your menu items and suggesting to your customers the dishes that complement their primary choices.
Consider the next image, showing the best wine and food pairings according to WineFolly.
Source: WineFolly
Now, imagine one of your servers that knows this information by heart and can smoothly pair your selection of wines with your diverse dishes. We assure you that your wine sales will increase substantially.
Even a simple "Would you like fries with that?" when a guest is ordering a burger is a classic and effective instance of cross-selling.
Your guests get a more fulfilling meal, and you get to sell additional items. That's a win-win situation if you ask us.
Providing Customers With Happy Hour
Moving on from sales techniques, we have the happy hour, a strategy that's undeniably enticing and simultaneously profitable.
Having a period of time during the day when you offer your patrons great deals and reduced prices can greatly increase your sales.
A well-executed happy hour does not just bring people in but encourages them to stay, especially during your off-peak periods.
To illustrate, look at this enticing offer by Mazza's.
Source: Mazza's
From 4-6 PM, Monday to Thursday, Mazza's patrons can enjoy wine, cocktails, beers, and snacks at fantastic prices.
These time slots, often characterized by lower guest volume, are transformed into bustling periods, creating an energetic ambiance and higher revenues.
With this technique, instead of waiting for the 6-9 PM golden evenings, you can get a steadier flow of customers and maximize the use of your staff and restaurant capacity.In short, hosting a compelling happy hour is a recipe for success.
Hosting Your Own Special Events
A happy hour is just one type of event you can offer your guests, as the concepts you can come up with are endless.
Picture this: your restaurant buzzing with energy, filled with guests enjoying a unique happening.
Hosting various special events in your restaurant is more than just a way to attract guests but an innovative way to boost sales and create lasting impressions and positive experiences.
Consider the restaurant Mardi Gras Tuesday, which offers guests bottomless mimosas and live jazz sessions every weekend.
Source: Mardi Gras Tuesday
Recurring, well-planned events such as these make your restaurant a staple in your patrons' social calendars and significantly enhance your revenue streams.
In short, staging your own special events is a great strategy to remember, as through them, you can help make your establishment a destination for an enjoyable time, not just a place to dine.
Getting Creative With Contests
Another strategy you can get infinitely creative with is planning various contests.
Through these engaging and exciting competitions, you can increase your customer's involvement with your business and multiply the number of diners that walk through your doors.
Not only that, but they are fun activities for guests to participate in.
There are various content types to choose from, and we've illustrated some of the more general ideas below.
Source: Tablein
How about giving out gift cards or doing giveaways for some lucky guests? Or maybe try out social media contests, which thrive on shares and likes and can catapult your online visibility.
Make these contests time-sensitive to create urgency, and see how easily you drive customers to participate.
This strategy is a fun, interactive, and surprisingly powerful way to boost customer engagement and drive sales. So, why not give it a whirl?
Selling Your Restaurant's Merchandise
One of the rewards you can consider for your giveaway contests is your own restaurant merchandise.
Imagine your restaurant not just as a dining destination but as a brand that customers can proudly flaunt.
Yes, we're talking about merchandise - tangible tokens of your restaurant's personality that patrons can take home.
Consider the example of Elena, a restaurant that's successfully ventured into merchandise with its chic Brimmer hat showcased on its Instagram page.
Source: Elena on Instagram
It's not just about clothes, though. Why not enable your customers to savor your culinary magic at home? You could offer cookbooks with a selection of some signature dishes.
Source: Coffeepizzawine
Don't worry—we're not suggesting you reveal all your secret ingredients. Rather, it's about giving your customers a way to recreate their favorite dining experiences in their own kitchen.
After all, selling merchandise is not merely about pocketing additional revenue but a creative strategy to strengthen your restaurant's brand image and customer relationships.
Creating a Customer Loyalty Program
Finally, let's talk about loyalty programs, another tried and tested way of rewarding loyal customers and inviting them back for more.
Let's hit you with the data right away. Consider the following three statistics in Bond's Loyalty Report about using this business strategy.
Source: The Loyalty Report
As the data shows, loyalty programs work wonders in several ways. They prompt word-of-mouth publicity, ensure repeated visits, and motivate customers to spend more in their quest to amass points.
One of the most popular versions of these programs, point-based, is a strategy adopted even by industry bigwigs like McDonald's.
Source: McDonald's
Look at it this way—when customers are offered rewards like food or drinks at specific point thresholds, as illustrated above, they're motivated to rack up those points, which invariably means more spending at your restaurant.
Being a great way to reward regulars for their continued patronage, loyalty programs are a sales-boosting strategy that's here to stay.
Conclusion
In this journey of discovering practical strategies, we've traversed a wide variety of methods aimed at increasing restaurant sales.
We hope that you've taken away some solid ideas, whether that's optimizing your online presence, using effective sales strategies, or coming up with creative events and program ideas.
Remember, these tactics aren't just theories but actionable insights that can drive tangible results.
Your restaurant's potential can be realized with just a few tweaks and a dash of innovation. So don't be afraid to add some of these methods into your restaurant's strategy for that taste of success.
The Full Guide to Restaurant Reservation Deposits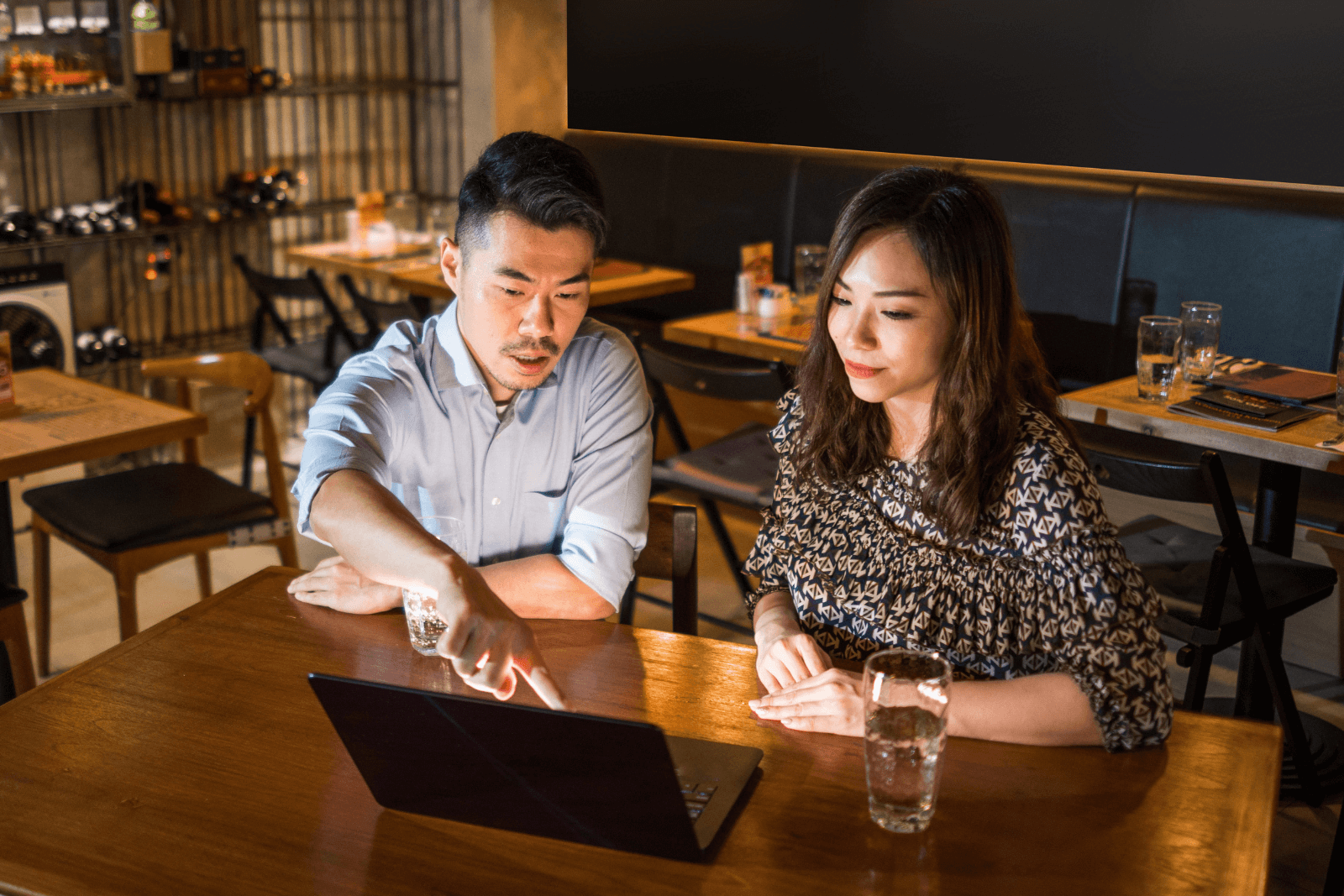 The Full Guide to Restaurant Reservation Deposits
Jun 28, 2023 10:48:10 AM
11 min.
6 Reasons to Take Reservations at Your Restaurant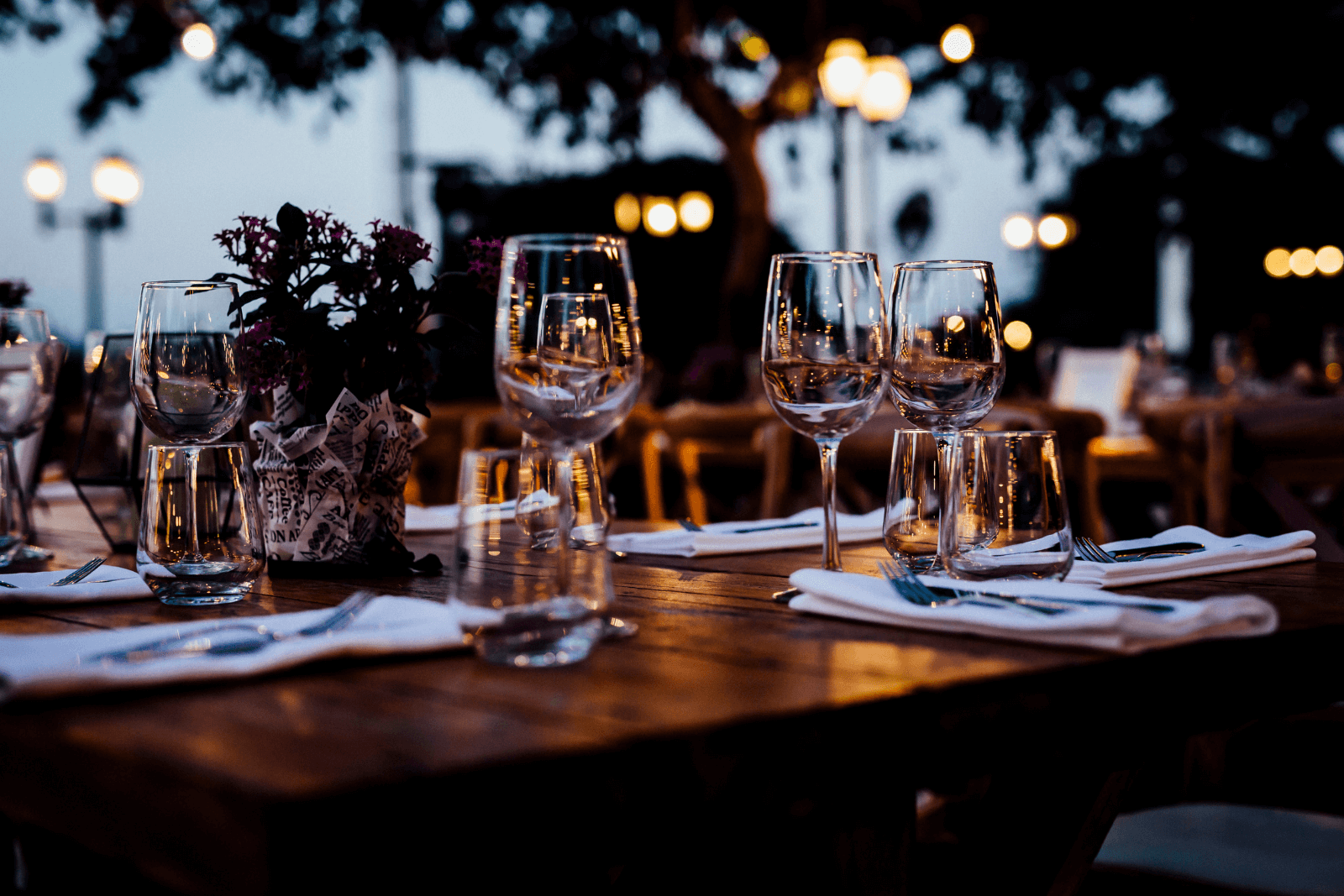 6 Reasons to Take Reservations at Your Restaurant
May 19, 2023 2:42:56 PM
9 min.
How to Boost Your Restaurant Lunch Sales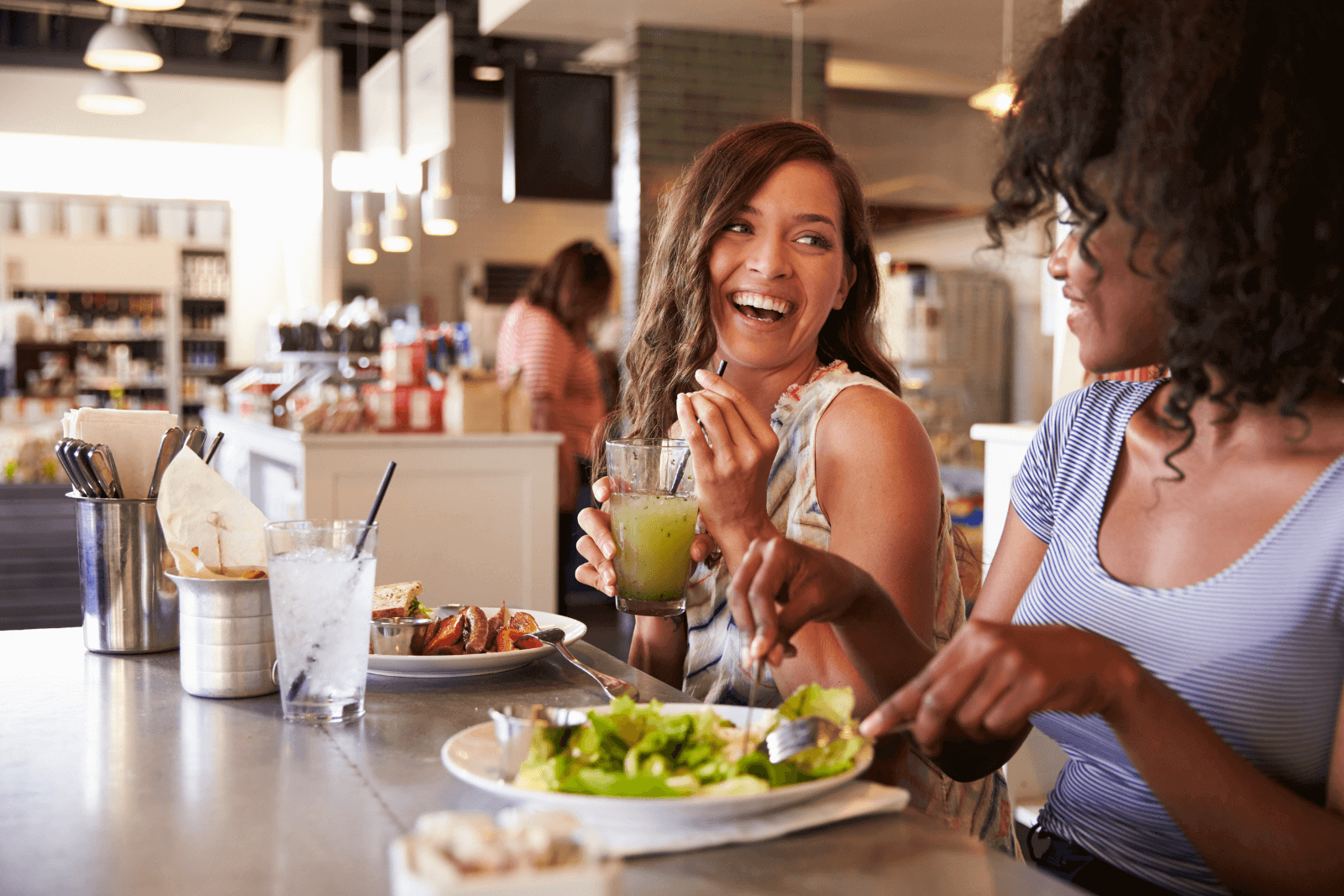 How to Boost Your Restaurant Lunch Sales
Jun 29, 2023 4:04:51 PM
9 min.