Waiting for a restaurant table, especially on lively Friday and Saturday evenings, is a common scenario.
Many potential diners show up to a dining establishment without reservations, eager for a tasty meal.
However, the reality is that your chefs have limited capacity, and crafting the perfect dish takes time.
Moreover, sometimes guests linger longer than expected, making it challenging to predict table turnover times and seat new diners.
During these busy hours, a digital waitlist can be a game-changer for your restaurant.
Instead of turning away walk-ins, you can invite them to join your digital waitlist, which notifies them when their table is ready.
This simple but effective solution can bring your establishment many benefits, six of which we will cover in this article.
So, we invite you to keep reading!
Improves Queueing Efficiency
The primary benefit of implementing a digital waitlist in your restaurant is that it provides the ability to improve the efficiency of waiting times and queues for your guests.
The significance of wait times in restaurants is underscored by a January 2022 study conducted by Statista.
In collaboration with YouGov, a global public opinion and data company, they surveyed 1,000 respondents in the United States about what they consider the maximum acceptable waiting times for a restaurant table.
The results are as follows:
Illustration: Tablein / Data: Statista
The survey revealed that 38% of customers were comfortable waiting between 15 to 30 minutes, while only 2% were willing to wait for over an hour.
Considering this information, it would be wise to provide your customers with an option to secure a spot as soon as it opens up rather than letting them seek alternatives for where to dine.
A restaurant reservation software like our Tablein, which not only accepts reservations but also manages waiting lists, could be the ideal solution.
Tablein allows you to seamlessly add walk-in guests to your waiting list, which is crucial for improving queueing efficiency.
So, rather than leaving potential customers waiting in front of your restaurant, or worse, letting them look for another place to eat, you can invite them to provide their names and phone numbers and suggest they enjoy a drink nearby or take a walk.
In the meantime, you can put their information on the waitlist, which in Tablein looks like this:
Source: Tablein
Then, once their table is ready, the software will send them an SMS notification and email (depending on which options you select), inviting them to return and savor their meals.
However, Tablein's efficiency in waitlist management goes beyond this.
Even when your restaurant is fully booked, if a customer calls or sends an email requesting a reservation, you can manually add them to the waiting list without turning them away.
Then, they have a chance of getting a table if someone cancels or doesn't show up.
In such cases, Tablein will display confirmed reservations at the top, while the waiting list will be below, as you can see in the photo:
Source: Tablein
Then, if the spot opens, you can switch the reservation status to confirmed, and the software can promptly notify these customers that their table is ready.
Both of these features illustrate how reliable software with a digital waitlist can improve your waitlist management.
It can help you ensure that all your guests get the opportunity to relish your cuisine and ambiance without wasting time waiting for their tables.
Boosts Staff Productivity
The second benefit of employing a digital waitlist is that it directly impacts your staff and their productivity.
Let's see how!
If your staff can quickly identify who needs to be seated and when, they can plan ahead and make sure each diner's experience starts smoothly.
This is possible because a digital solution keeps all information in one place, and everyone can have a clear overview of the waitlist in front of them.
There is also no need for pen and paper when managing a waitlist. This method, although traditional, can lead to errors and stress when handling a growing number of requests.
Source: Tablein
In contrast, by implementing a digital solution, restaurant hosts can concentrate on monitoring tables and efficiently managing the waitlist instead of deciphering handwritten scribbles on a notepad.
It allows them to focus on attending to tables and updating the waitlist promptly, making sure that the guests who are waiting are notified of available tables without delay.
Hosts no longer need to make phone calls or compose emails to inform guests that their table is ready or their reservation is confirmed.
This would simply be too time-consuming and would distract them from attending to the guests in the restaurant.
Because the software takes care of this automatically, the staff is solely responsible for updating reservation statuses.
In conclusion, a digital waitlist can effectively maximize your staff's efficiency.
It enables them to focus on delivering exceptional customer experiences rather than stressing over manual waitlist management, on top of all the other tasks they have.
Increases Restaurant Profitability
Digital waitlists can also boost your restaurant's profits.
You may be wondering how. Well, they can do the following:
Maximize revenue from late cancellations

Save labor costs

Improve customer service and encourage repeat business
All three can significantly affect your income, so let's discuss them one by one.
First, by implementing a digital waitlist in your restaurant, you can quickly inform potential customers when a table becomes available due to a late cancellation.
And since they put their names on the waitlist in the first place, it's safe to think they will be delighted once you notify them about the new availability.
This proactive approach prevents missed revenue opportunities that might happen if the freed table were to be left unoccupied.
Second, automated communication—for instance, sending text messages, like the one in the photo below, or emails instead of lengthy phone calls that require employee involvement—provided by software with a digital waitlist feature can save your staff a substantial amount of time.
Source: Tablein
As a result, you may find that you can operate with a pared-down staff without compromising customer service.
This reduction in labor needs translates to significant cost savings, which improves your restaurant's overall profitability.
Lastly, using a digital waitlist to predict waiting times and manage customer expectations accurately helps develop a positive waiting experience.
And you know what that means.
If your guests are satisfied, they will be more likely to return and recommend your restaurant to others.
This improved customer loyalty adds to a steady stream of repeat business, further boosting your restaurant's profitability in the long run.
In a nutshell, using a digital waitlist can bring many financial benefits and increase your restaurant's bottom line.
Provides Guests With More Flexibility
As mentioned earlier, a survey underscored that people dislike waiting for a table at a restaurant.
When dining out, their main concern is making the most of their time, which makes perfect sense.
If a restaurant doesn't let them get seated quickly once a table is free, customers might decide to go elsewhere.
However, if you add them to a waitlist and explain that their seats will soon be available, patrons are more likely to be patient.
But here's the great thing—with a digital waitlist, you can put their names on the list and suggest they do something more valuable than just waiting in front of the restaurant or in the lobby, as discussed in the first chapter.
This allows your guests to use their time for something more valuable than just waiting and still ensures they will return and dine in your restaurant.
In fact, guests really like the flexibility that digital waitlists offer. This Reddit user is one of them:
Source: Reddit
Another way a digital waitlist greatly improves flexibility for guests is by automatically sending them SMS notifications about available tables.
This means guests don't have to stay in the restaurant and wait for their name to be called.
That old-fashioned approach often doesn't work well in noisy restaurant environments anyway, and it doesn't show even the slightest flexibility to guests, as illustrated in this Reddit user's experience:
Source: Reddit
On the other hand, a digital system quickly notifies diners when their table is ready, avoiding such inconveniences.
It also lets patrons make better use of their waiting time, giving them the flexibility they want.
In conclusion, using a digital waitlist helps customers make better use of their time while they wait without worrying about missing their turn or wasting time.
It's a way to make waiting to dine more comfortable and less stressful for everyone.
Builds Customer Loyalty
Building customer loyalty is a clear indicator that your restaurant is thriving and generating profits.
On the other hand, failing to attract repeat customers can be a major financial challenge for your restaurant.
To address this and cultivate a devoted customer base, a digital waitlist can be a valuable tool.
This modern approach has a far-reaching impact on various aspects of your restaurant, including:
Enhanced customer experience

Respect for customers' time

Convenience and flexibility for customers
Let's see what we mean.
First of all, with a digital waitlist, you show that you value your customers' time and prioritize their convenience.
While this may seem self-evident, it holds significant importance for your guests.
Knowing that you respect their time, as they respect yours, leaves a positive impression, making your patrons more likely to return for future visits.
And if you're transparent about your wait times, you can reduce the number of complaints because patrons are less likely to feel impatient or frustrated.
However, when such transparency is absent, as this TripAdvisor reviewer highlights, negative online reviews can potentially impact your business.
Source: TripAdvisor
But with a waitlist in place, you can avoid such situations because you can estimate waiting times more accurately.
As a result, you can inform customers when to expect their tables more precisely.
All this can lead to better customer service and happier customers. And as we all agree, satisfied customers are more likely to turn into loyal customers.
Moreover, their positive word-of-mouth recommendations can significantly contribute to building a loyal customer base for your restaurant.
Allows You to Collect Useful Data
The last benefit of a digital waitlist we will address today revolves around gathering useful data from your patrons.
Let's see why and how this proves beneficial for your business.
To join a waiting list, walk-in customers have to give their names, phone numbers, and emails so you can notify them when their table is ready.
But did you know that this data collection can help you much more than only sending notifications?
Let's elaborate.
Alongside alerting them about available tables, gathering data from walk-ins empowers you to send them emails containing special offers, invitations to return, or requests for feedback like the one you can see below.
Source: Tablein
Moreover, collecting information through a digital waitlist provides a foundation for more important insights, such as tracking their frequency of visits, how often they've been waiting, and whether they've ever canceled late or failed to show up.
Source: Tablein
This wealth of information enables you to deliver exceptional service and make informed decisions regarding each guest.
For example, if a customer has frequented your waiting list multiple times, you can express gratitude by offering a complimentary appetizer as a token of appreciation.
However, this benefit extends to your operations as well.
A digital waitlist allows you to monitor metrics like average wait times and the number of customers who joined the waitlist but eventually left.
These insights are invaluable for estimating table turnover in your restaurant.
They also help identify loyal customers who are willing to wait for a seat and those who regularly register on the waitlist but don't follow through, such as no-shows.
In essence, a digital waitlist is another tool that helps you manage your restaurant more successfully by collecting valuable data about your guests and how your business is running.
Conclusion
In this article, we have addressed six benefits of a digital waitlist.
We've discussed how it improves queues and wait times, boosts staff productivity, and increases profits.
Additionally, it allows you to collect valuable guest data, offers flexibility to customers, and builds a loyal customer base.
In other words, this tool does it all so you can run your restaurant business smoothly and make informed decisions along the way.
So, as you explore the potential of a digital waitlist, consider the benefits it can bring to your restaurant.
7 Common Questions About Restaurant Waitlists Answered
7 Common Questions About Restaurant Waitlists Answered
Sep 19, 2023 4:05:39 PM
10 min.
Digital vs. Paper-Based Restaurant Waitlist: Which Is Better?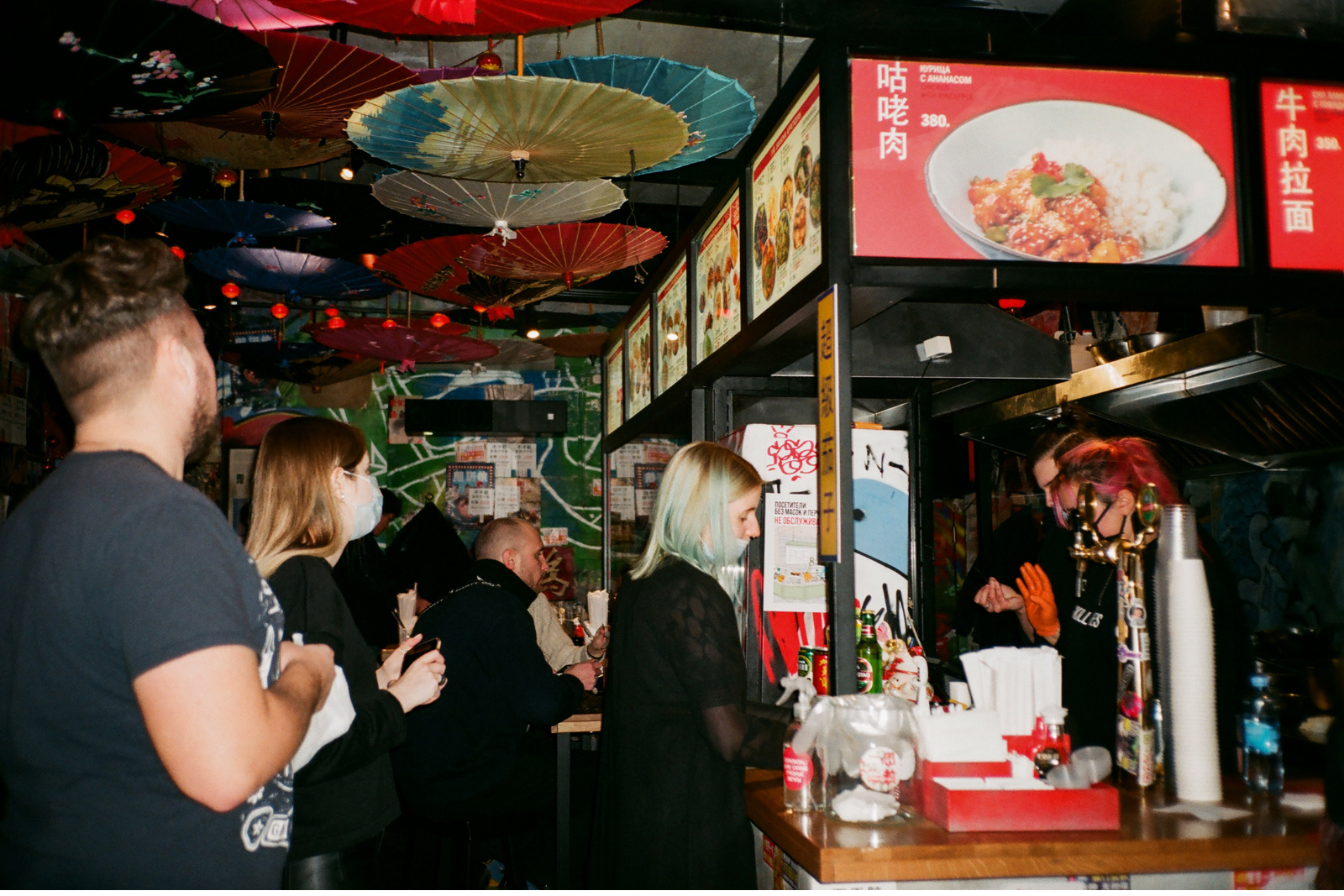 Digital vs. Paper-Based Restaurant Waitlist: Which Is Better?
Sep 6, 2023 4:34:42 PM
9 min.
6 Restaurant Waitlist Metrics You Need to Track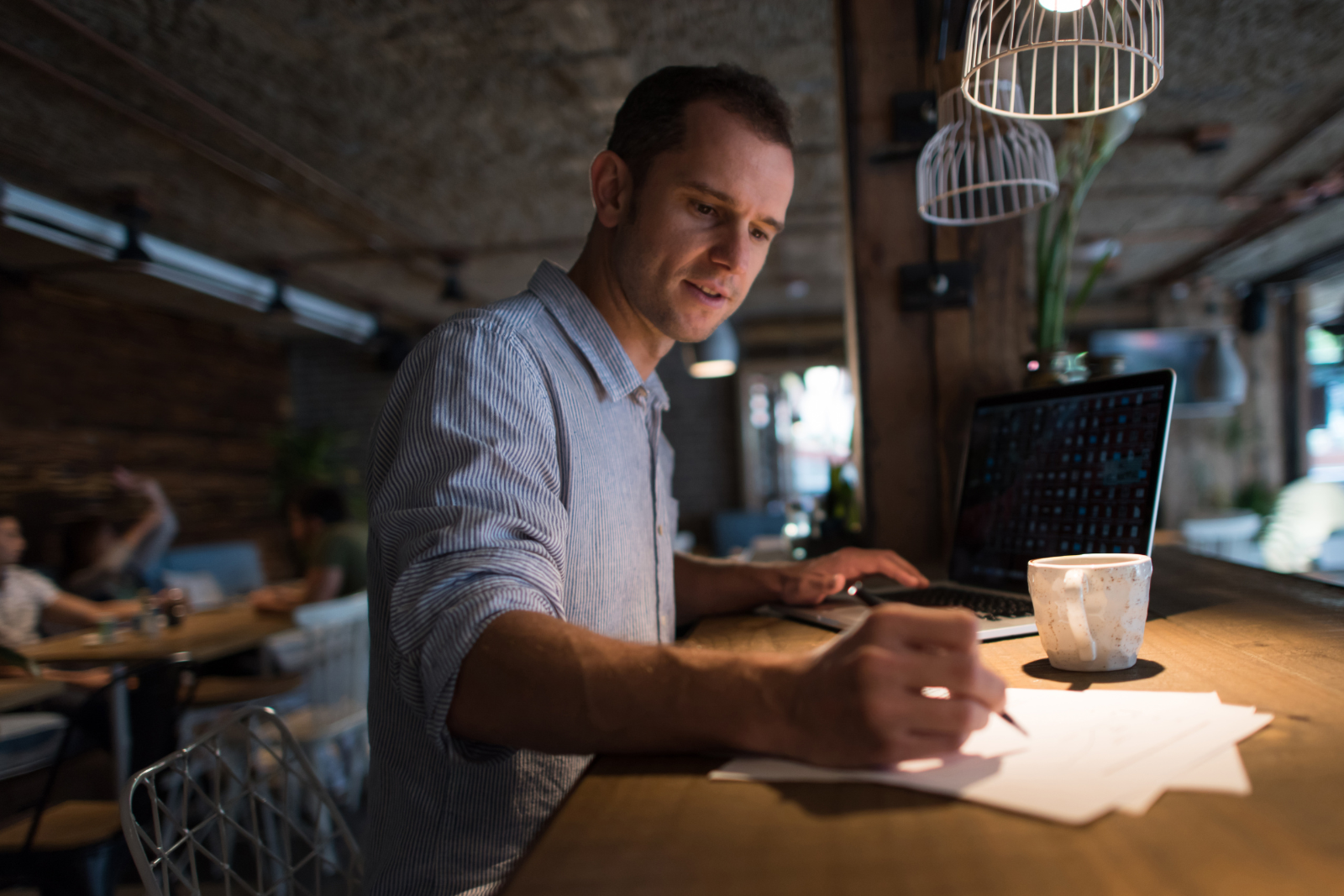 6 Restaurant Waitlist Metrics You Need to Track
Sep 12, 2023 3:33:51 PM
8 min.