Table booking system for small restaurants
Stop wasting your time on daily tasks such as email replies, social media chats or phone calls. Allow guests to book a table online 24/7 and Tablein will take care of the rest!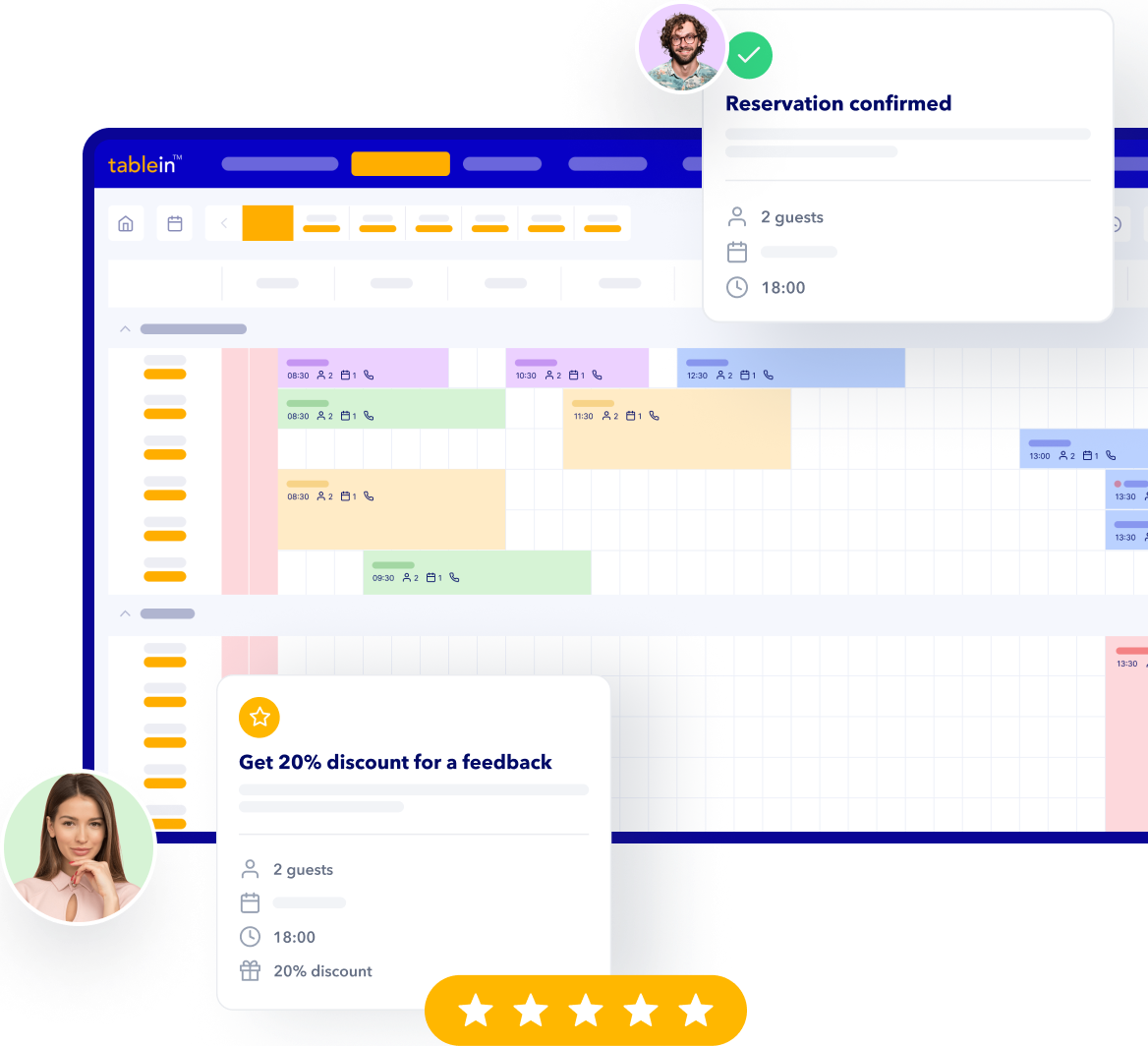 Get more table reservations online.
Even when you are closed!
Accepting table reservations online 24/7 helps you save time, grow your client database and allows your clients feel more comfortable. Stay ahead of your competitors!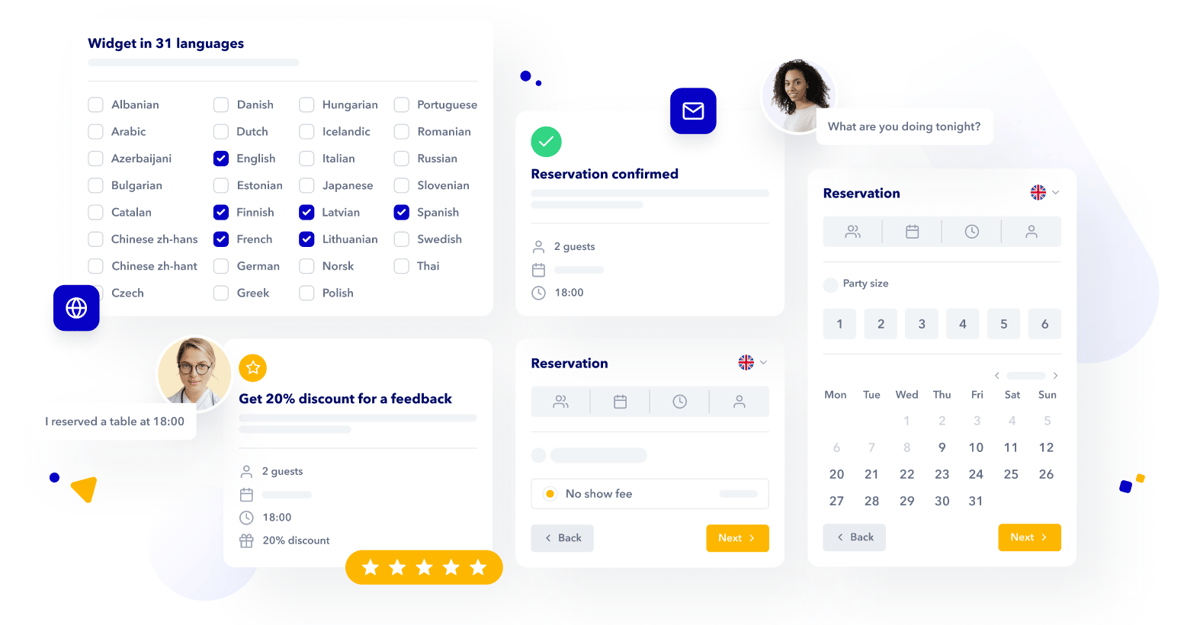 Integrate online reservation widget to any channel
Super easy and quick online widget integration to any of your website builder, being it Wix or Wordpress.
Accept reservations even when you are closed
Online widget allows you to accept reservations when your phone is busy or even when you are closed.
Check for available tables at restaurant automatically
Allow clients book a table online and Tablein will check availability in real time and assign a table automatically.
Notify your customers by email or SMS. Instantly!
Inform your guests on their reservation status by email or SMS instantly after reservation is made.
Decrease no shows by securing any reservation
On a busy days ask your clients for a deposit when booking a table and dramatically decrease no shows.
Get valuable feedback from clients after their visit
Improve your restaurant's service by asking clients for a feedback. Customise all messages to your liking.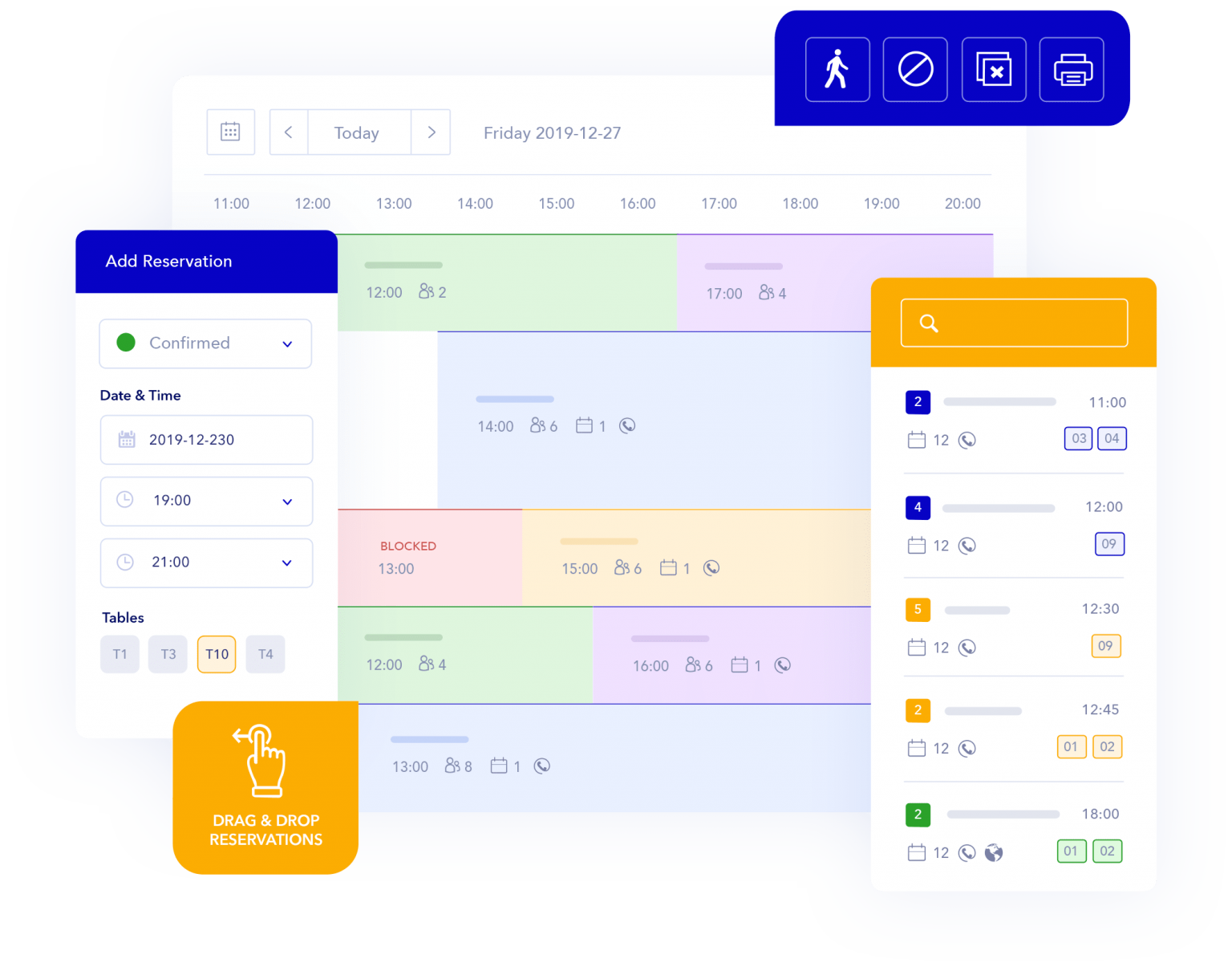 Manage all restaurant
reservations with ease.
Straightforward Tablein reservation management tools allow you to quickly view, add or edit reservations, move them around the day, and control reservation times. You can even control multiple restaurants from one single account!
Increase revenue and improve service.
Increase your restaurant sales, promote events, and take prepayments on busy days. Grow your email database by integrating popular mailing software. Use our interactive reporting dashboard to improve your restaurant's performance. Take your business to the next level in efficiency.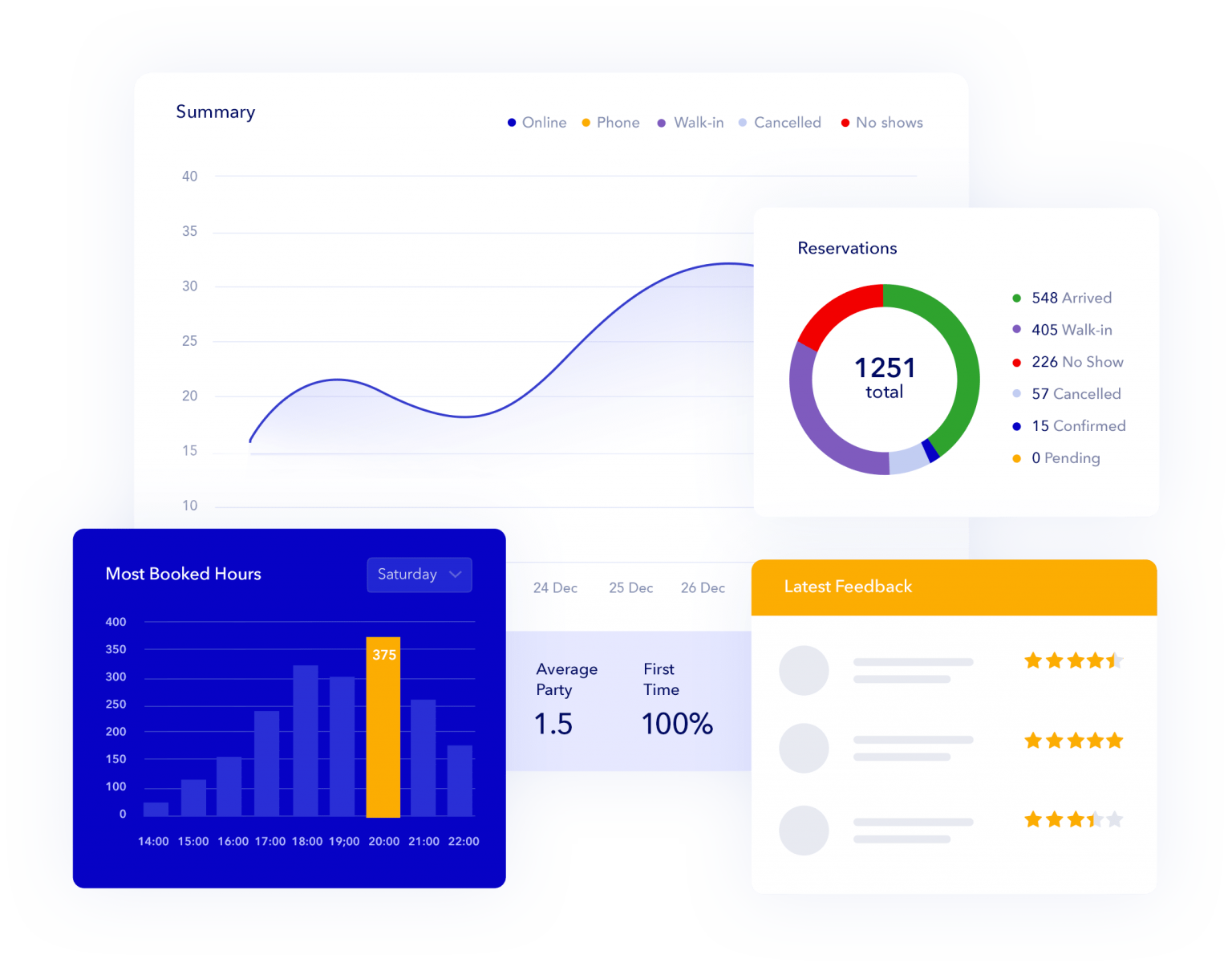 How restaurants in over 47 countries are using Tablein reservation software?
This system really helped cut down on our no-shows. It had so many useful features to fully pack out my restaurant. I loved that they hosted it so it was one less thing to worry about. Not once in our years of using it did it go down. The team responds to any questions I had within the hour.

Website bookings
After adding the Tablein reservation widget on our website, we not only get more bookings everyday, but also avoid guest complaints due to clearly laid out information.




Accepting prepayment
We integrated Stripe and Paypal payments with Tablein in order to ask for deposits on Friday and Saturday nights. We also sell tables online when we have events, automatically.




We find the Tablein guest feedback system very helpfull as it allows us to analyse and improve our restaurant service. It helped us to improve our rating from 8.6 to 9.4 in just a month.




We decreased no-shows from 17% to just 3% when we started to use notifications whereby clients get confirmation and reminder notifications by email or SMS.




Facebook bookings
We get over 63% of our online reservations through our Facebook reservation button and messenger bot. This saves us a couple of hours every single day.




Email marketing
We use Tablein with Mailerlite integration to grow our guest mailing list. Automated email messages, events and promotions dramatically increases our occupancy.



Want to learn more or ready for a test drive?
"This is such an easy and intuitive application to use.
Even if you have no technical skills you will be able to use it very easily."